COVID in Context: Cases increase, vaccines for children under 5 on horizon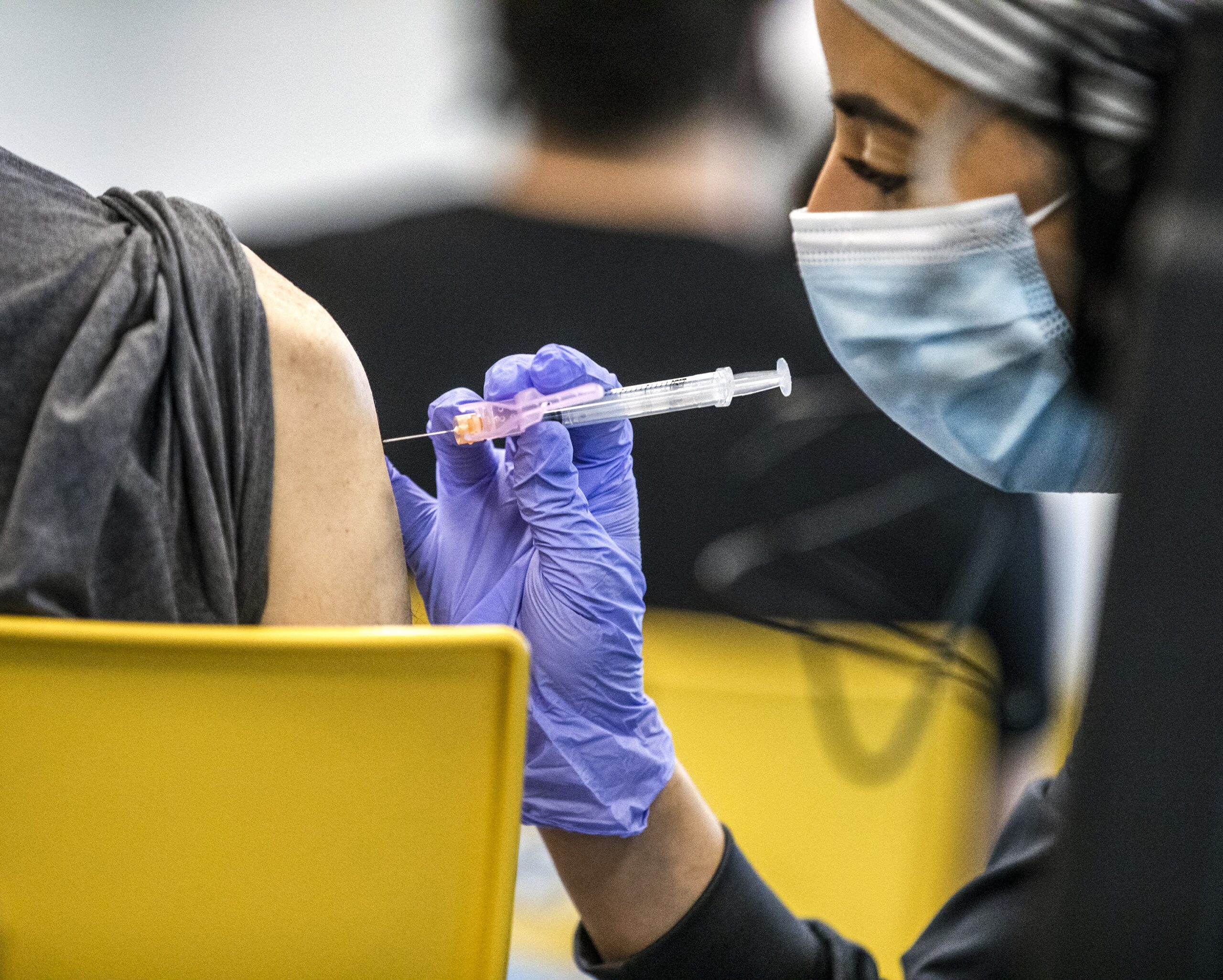 Welcome to COVID in Context, where staff at The Nevada Independent provide context and clarity on what's happening with COVID-19 in Nevada.
COVID in Context will change depending on the situation at hand. If you have any questions, thoughts or suggestions, please reach out to [email protected], send me a direct message on Twitter, or submit them using this form.
For updates, check out our updating data page.
Understanding the numbers
Are publicly reported case counts reliable anymore?
During a webinar hosted by the University of California San Francisco earlier this month, White House Coronavirus Response Coordinator Ashish Jha said the number of COVID-19 infections is likely six to eight times higher than official case counts.
He added that the range varies depending on how much testing occurs, and experts are also closely monitoring wastewater data to get an accurate read of the virus's spread.
"There's a really big disconnect between infections and cases in many places," Jha said.
The warning arrives as Nevada reports an average of 1,365 cases per day in the last week — a 114 percent increase from the average two weeks ago.
Applying Jha's estimate to the reported caseload would put the average cases per day in the last week at 8,190 on the low end of estimates and 10,920 at the high end. Those numbers are higher than the reported peak of the winter Omicron surge, 6,410, which the state hit on Jan. 24.
As case levels increased in Clark County, the Southern Nevada Health District announced last week that the county was experiencing a high COVID-19 community transmission rate and urged mask-wearing indoors.
"Unfortunately, the COVID-19 pandemic is not behind us yet," SNHD District Health Officer Fermin Leguen said in a statement. "As long as the virus is still circulating in our community, there is still the opportunity for surges in case counts and hospitalizations such as the one we are experiencing now."
So far, Clark County is the only county in Nevada measured at a "high" level of community transmission by the CDC. Washoe, Nye, Lincoln and Esmeralda counties are listed at a "medium" level. The remaining counties are categorized as "low."
In a statement to The Nevada Independent last week, Gov. Steve Sisolak's office indicated that experts are not worried that the rise in cases will place "undue strain" on Nevada's health care infrastructure or the ability to care for patients. They noted that hospitalization and death rates remain relatively low, and ample resources are available for Nevadans in need.
"We encourage Nevadans who wish to do so to wear a mask," a spokesperson wrote. "Like any illness, those who aren't feeling well are encouraged to stay home and avoid contact with others. Nevadans can also access free testing, vaccines and treatments."
About 432 people were hospitalized with COVID on average over the last week, a 25 percent increase from the week before. But those rates are lower than the peak of the Omicron surge, which saw more than 2,000 people hospitalized on average over a seven-day period and much higher numbers of people in intensive care units.
Though officials are recommending mask-wearing indoors during high transmission rates and that people stay updated on their COVID-19 vaccines, there is no indication that Sisolak or other local officials are considering reinstating a mask mandate.
The latest wastewater sampling data from the Southern Nevada Water Authority show increased virus concentrations from sites in Henderson and Boulder City but decreases from locations in unincorporated Clark County, Las Vegas and North Las Vegas.
Concentrations of the virus in wastewater sampling in Washoe County also show increases.
— Tabitha Mueller & Jannelle Calderón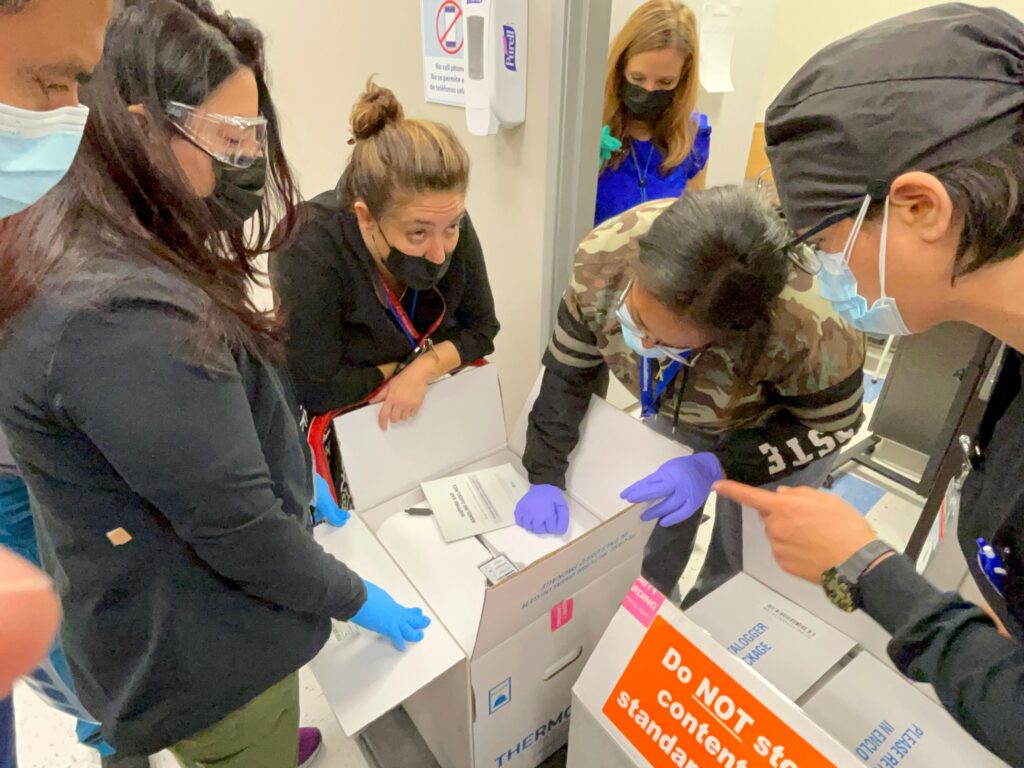 Vaccinations on the horizon for children under the age of 5
If all goes to plan, COVID-19 vaccinations could be available to the last remaining group in the U.S. to not get vaccinated — children under the age of 5 — as early as next week.
On Wednesday, an advisory committee for the Food and Drug Administration (FDA) voted unanimously that the benefits of the Moderna and Pfizer-BioNTech's vaccines outweigh the risks for kids ages 6 months through 4 years old, and recommended the FDA authorize the vaccine for that age group.
Typically, the FDA follows the recommendations of its advisory committee and is expected to authorize the vaccines for emergency use. Once the FDA authorizes the vaccine, the vaccine advisory group for the Centers for Disease Control and Prevention will meet, review the authorization and make final recommendations on the use of the vaccine for those under 5 years of age. The Western States Scientific Safety Review Workgroup is set to meet and review as well.
In anticipation of the green light from federal regulators, the White House made 10 million vaccines available for pre-orders to states, tribes and other jurisdictions. So far, every state but Florida has placed pre-orders for the vaccines, which are expected to be delivered as early as Monday to pediatrician's offices, children's hospitals, pharmacies and health centers across the country.
A White House press briefing call indicated that the vaccines will be funneled to children and parents through pediatricians and other providers.
"We could see vaccines start to be delivered to sites over that long weekend," a White House official said. "We do expect that many pediatricians' offices will be closed to observe Juneteenth on that Monday. So, realistically, vaccines for our youngest kids could start in earnest as early as Tuesday."
It may take some time, however, to ramp up the delivery of the vaccines, and officials plan to reach out to families through WIC and SNAP benefit programs, child care programs, HUD-supported housing and Medicaid.
Officials with Nevada's Department of Health and Human Services said the state has ordered more than 6,000 doses (1,800 Moderna and 4,400 Pfizer) for children under 5. Once the pediatric vaccines are approved, the Nevada State Immunization Program is prepared to distribute vaccines and will provide technical guidance to vaccinators.
Washoe County Health District officials said they expect to receive a shipment of COVID-19 vaccines for those aged 6 months to 4 years early next week, and will begin administering those soon after.
"The Washoe County Health District is excited that parents should soon have the opportunity to vaccinate their young children, and for those infants and their families to benefit from the protection the COVID-19 vaccine provides," a spokesperson wrote.
The county plans to administer vaccines for those 6 months of age and older at its main clinic and satellite community vaccine clinics. Once the county confirms details about the vaccines, information about how families can be vaccinated will be posted on the county's COVID-19 website.
The Southern Nevada Health District did not immediately respond to a request for information about its plans to distribute vaccines.
— Tabitha Mueller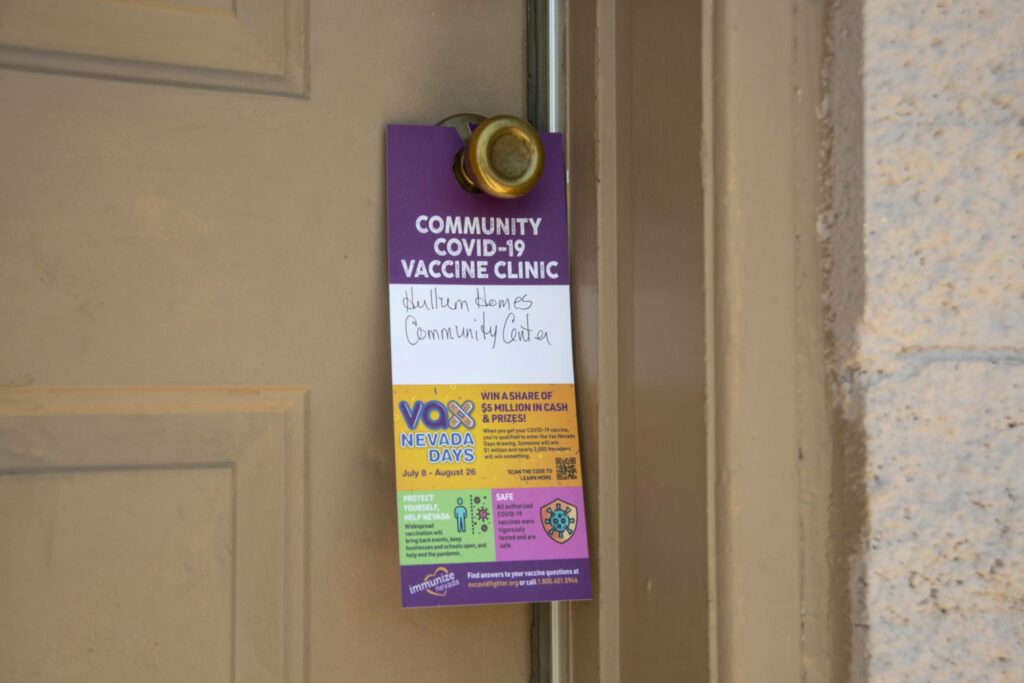 How will the end of the COVID-19 public health emergency affect Nevadans on Medicaid?
In mid-May, Gov. Steve Sisolak declared the end of the state's public health emergency, citing declining COVID cases since February and substantial reductions in hospitalizations from the virus.
The announcement marked a symbolic victory for the state over COVID, and answered calls from critics for the governor to give up special powers that the declaration afforded him. But the end of states of emergency can have broad impacts because of other directives tied to them, and Nevadans may find that a variety of enhanced benefits go away once the government declares the health situation is back to normal.
Medicaid is one example. During the pandemic, the government-funded insurance program that is free to eligible low-income households did not kick people off their coverage unless they asked to be removed.
However, this "continuous enrollment" is expected to be discontinued for Medicaid members because it is tied to the federal public health emergency set to expire in mid-July. As Medicaid resumes annual reviews to determine whether beneficiaries still meet income and other eligibility requirements, Medicaid members could see their coverage disrupted or even terminated.
During the pandemic, Medicaid saw a 67 percent increase of Nevadans tapping into the program. There are now about 900,000 Nevadans on Medicaid, meaning 29 percent of the state could be affected by the potential changes in coverage.
Other than continuous coverage for Medicaid members, the public health emergency expanded health programs, such as telehealth or telemedicine, allowing providers to remotely care for someone without an in-person office visit. However, the federal public health emergency lift is unlikely to affect these programs, officials say.
The Medicaid program for Nevada is encouraging Medicaid members to check their status and if they are no longer eligible for Medicaid, to look into Silver State Health Insurance Exchange. The exchange, created as part of the Affordable Care Act, provides people with a virtual marketplace where they can shop for and compare insurance plans. If a person is eligible, they can also receive government subsidies to pay for their exchange plan.
To understand how the lifting of the federal and state declarations of emergency will affect Nevadans on Medicaid, The Nevada Independent sent several questions to Nevada Medicaid spokesperson Ky Plaskon.
The following interview has been paraphrased and edited for length and clarity.
What implications does the state lifting the declaration of emergency have for Medicaid, if any?
Medicaid members are not impacted by the end of the state declaration of emergency. The continuous coverage for Medicaid members is tied to the federal public health emergency (PHE) and will not expire until the federal PHE ends.
How many people were added to Medicaid since the start of the pandemic?
The Nevada Medicaid caseload increased from approximately 600,000 to nearly 900,000 Nevadans since the beginning of PHE.
How many people are in jeopardy of losing Medicaid when the federal declaration ends?
When the PHE is terminated, the Division of Welfare and Supportive Services (DWSS) will have up to one year to process a renewal packet for each Medicaid-eligible person. Each case will be re-evaluated to determine whether that person still qualifies for coverage based on pre-pandemic rules. DWSS has a new process called ex parte renewals in which many people will be automatically renewed based on information already in the system.
Medicaid enrollees will be given a renewal of eligibility by the Division of Welfare and Supportive Services (DWSS), either through the new ex parte process or manually to ensure those whose income has changed since 2019 can be evaluated properly and if their income does exceed program limits, they can be addressed either by moving them into Transitional Medicaid or referring them to the Silver State Health Insurance Exchange. Contact information for these individuals is being shared with the Exchange for outreach efforts in coordination with Managed Care Organizations.
The increase in Nevadans who relied on Medicaid during the pandemic demonstrates the important role of Medicaid as a safety net during times of crisis. One area of concern is that many people moved during the pandemic, so Nevada Medicaid is encouraging people to update their addresses in Access Nevada to ensure they receive notices from DWSS.
Nevada Medicaid has a new website for providers and community partners to download and distribute federally recommended messages.
What steps do people need to take following the end of the public health emergency and continuous enrollment requirement?
For members who are not automatically renewed, DWSS will send renewal packets to the member's addresses on file. If these packets are not returned within the requested time frame, their case may close, causing a possible gap in coverage. The effort to impress the importance of updating addresses has been ongoing since November 2021.
Members need to:
How many will be forced to find new coverage? How much would it cost them for new coverage?
Many Nevadans experienced a loss of employment during the pandemic and relied on the safety net of Medicaid. Many of those Nevadans have regained employment, others may have left the state. It is challenging to estimate how many members may need to transition to other coverage for many reasons outlined in this recent report from the Kaiser Family Foundation. For those found to be no longer eligible for Medicaid, DWSS is sharing contact information with the Silver State Health Insurance Exchange.
Are any Medicaid expansion programs tied to the federal or state-level emergency declaration?
The list can be found here. There was minimal impact to provider enrollment under the state-level directive.
Telehealth is the only program that was expanded because of the federal PHE. The end of the federal PHE is unlikely to impact telehealth. Nevada Medicaid is requesting federal approval of additional expansion for audio-only telehealth platforms.
Has your department heard any concerns or confusion from people about what lifting the declaration of emergency means for their Medicaid enrollment status?
Nevada Medicaid has 15 staff members answering an average of 8,500 inquiries a month from members. According to call center staff, the division has not received any concerns from members regarding the lifting of the PHE. Call center staff are checking the contact information of each caller and updating as necessary in collaboration with DWSS.
Community partners and managed care organizations (MCOs) have reached out asking how they can help ensure Nevadans stay insured during the transition period. Nevada Medicaid and DWSS are holding regular meetings with MCOs to share resources and report progress in distributing important messages.
Members who are concerned should reach out to DWSS at (702) 486-1646 or email [email protected].
— Carly Sauvageau & Tabitha Mueller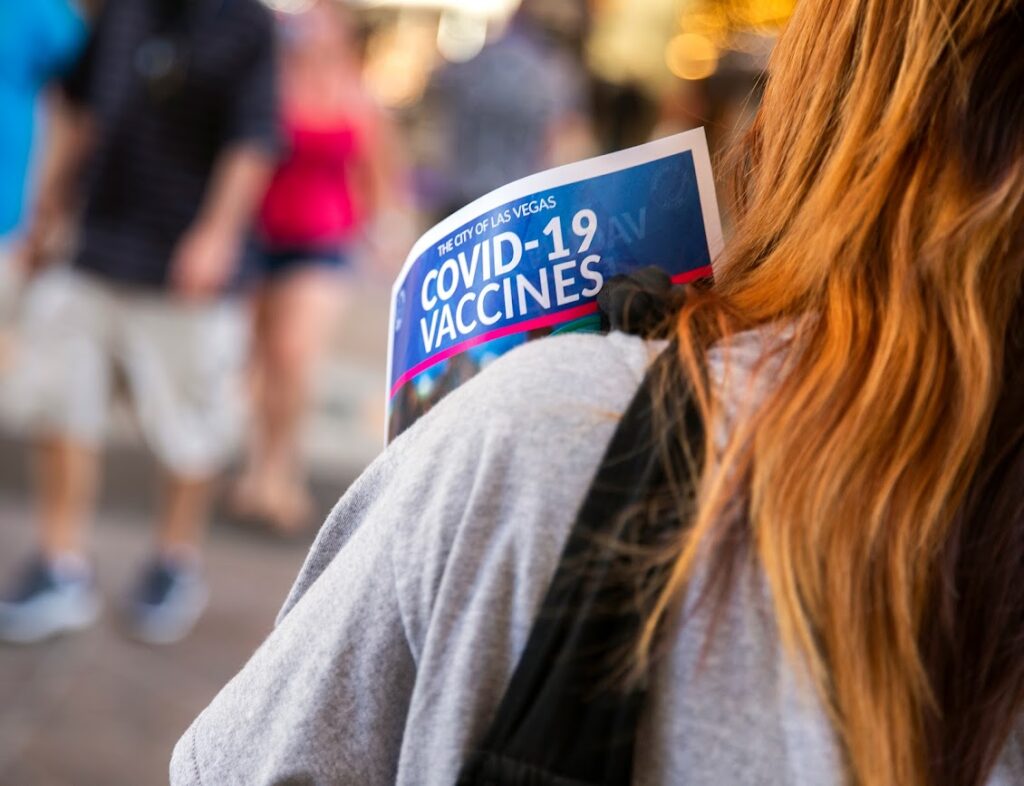 News you can use
Proof of vaccination
If you got your vaccine in Nevada, you can now access and download your COVID-19 vaccination records through the state's immunization information system here.
If you receive an error message as you try to sign into the system, call 1-800-401-0946 or email [email protected].
Searching for COVID-19 testing and treatment options?
The Nevada Hospital Association has reported that there are free therapies available throughout Nevada for COVID-19 patients, including Evusheld, Sotrovimab, Paxlovid, Molnupiavir, and soon Bebtelovimab.
Patients can complete the pre-screening tool at https://nevadacovidtreatment.com/ or call (800) 401-0946 (7 a.m. to 8 p.m. seven days a week) to locate and schedule these treatments.
For those looking for testing, individuals should visit testing sites, not hospital emergency departments.
To find a testing site in Nevada, including pharmacies, head on over to the state's COVID-19 test site finder.
Rapid Tests
Here's the link to order free at-home COVID-19 tests through the United States Postal Service.
As part of a federal effort, private insurance companies will cover at-home test kits purchased at pharmacies. Companies will cover up to eight kits per month, depending on the number of people on a health plan.
Here's a guide for getting your over-the-counter COVID-19 test reimbursed.
Updated COVID-19 Guidelines
The Centers for Disease Control and Prevention updated its COVID-19 guidelines, relying less on new cases to determine risk levels and instead focusing on a combination of three metrics: new COVID-related hospital admissions, percentage of hospital beds occupied by COVID-19 patients and new cases per 100,000 people.
The community levels of COVID-19 are broken into low, medium and high categories.
Recommendations for counties falling within the categories are as follows:
Low: Stay up-to-date with COVID-19 vaccines and get tested if you have symptoms
Medium: For those at high risk for severe illness, discuss precautions with a health care provider, get tested if you have symptoms and stay up-to-date on COVID-19 vaccinations.
High: Wear a mask in indoor public places, stay up-to-date with COVID-19 vaccines and get tested if you have symptoms.
As of Thursday, under the new guidelines, Washoe County, Nye County, Esmeralda County and Lincoln County fall under the "medium" COVID-19 community risk level category and Clark County is designated as "high." All other counties within the state fall within the "low" risk level category.
For complete guidelines and recommendations surrounding quarantine and isolation guidelines, head over to the CDC's COVID-19 Quarantine and Isolation page.
What we're reading
Dr. Anthony Fauci, Biden's chief medical adviser and director of the National Institute of Allergy and Infectious Diseases, tested positive for COVID-19 on Wednesday. The Associated Press has the details.
Jannelle Calderón reports on Nevada's first presumptive monkeypox case, noting that officials say the transmission risk of the disease is low.
Curious to learn about how long at-home virus test kits actually last? Check out this excellent write-up from The New York Times.
CNN investigates how the effects of COVID-19 are not equitable and experts are seeing disparities in health care infrastructure that disproportionately affect people of color and minorities.
The Nevada Independent is raising $200,000 by Dec. 31 to support coverage of the 2024 election.
Tax-deductible donations from readers like you fund this critical work.
If you give today,your donation will be matched dollar-for-dollar.
Give + Get Matched
Featured Videos