Defensores del medio ambiente piden leyes que apoyen programas educativos para jóvenes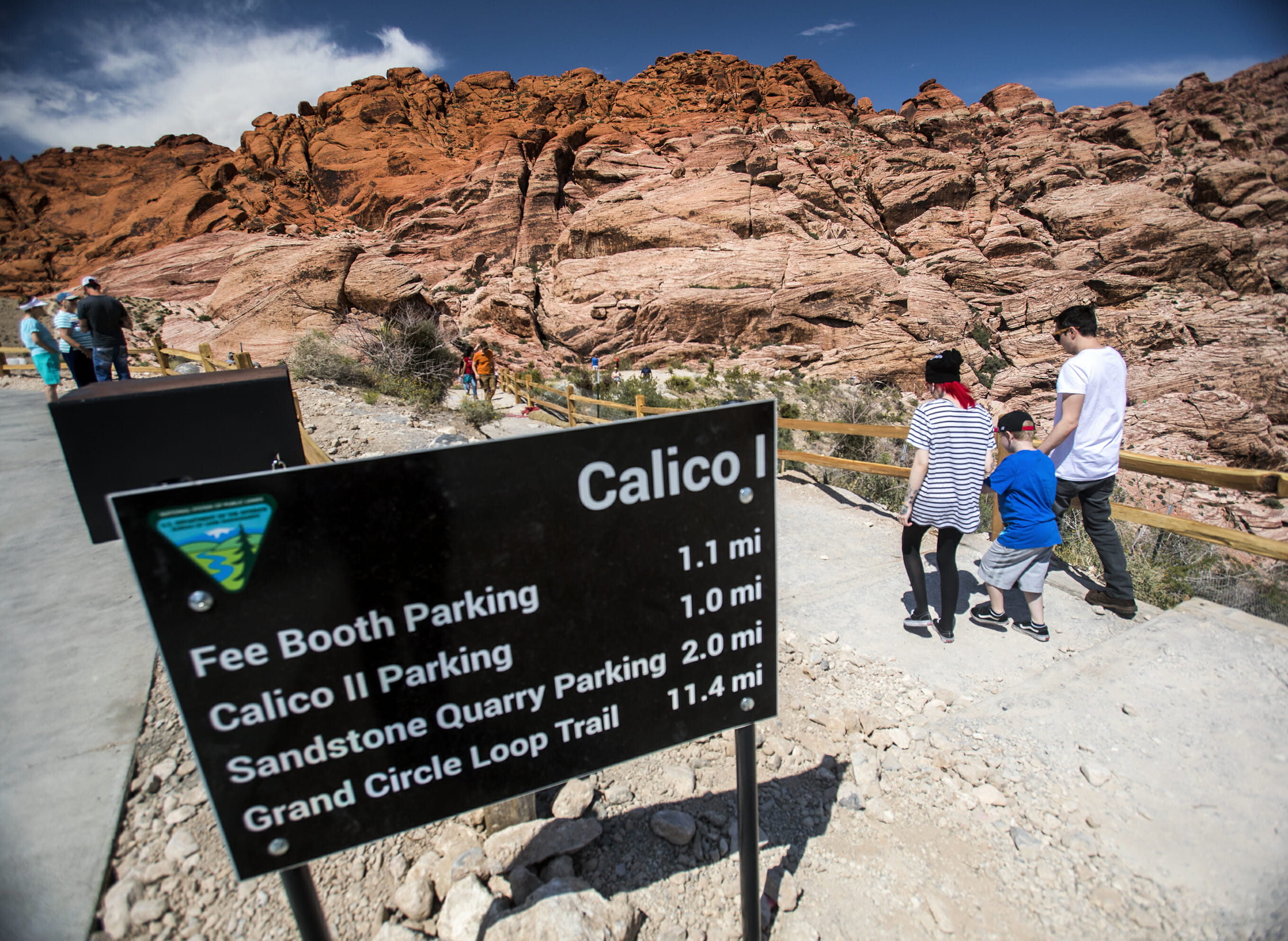 Esta nota fue traducida al español y editada a partir de una versión en inglés que aparece en nuestro boletín informativo Behind the Bar.
Defensores del medio ambiente se reunieron este lunes afuera de la Legislatura para una conferencia de prensa por el Día del Cabildeo por la Conservación, donde hicieron un llamado por leyes que den prioridad al acceso a aire, agua y tierras públicas limpias.
Los cabilderos, que fungen como intercesores de políticas públicas, también pidieron que los legisladores aborden el aumento de las temperaturas en Nevada y apoyen programas educativos para que los jóvenes aprendan a cuidar y apreciar la naturaleza.
Carlos, de nueve años, se paró en un podio frente al Edificio Legislativo en Carson City junto a su hermano mayor, Andrew Sierra, quien es director político y de organización de la Liga de Conservación de Nevada.
"Protegemos nuestro medio ambiente porque las generaciones futuras van a depender de nosotros", dijo emocionado Carlos durante la conferencia de prensa.
Andrew Sierra habló sobre la importancia de la conservación del medio ambiente, en especial porque Reno y Las Vegas fueron nombradas dos de las ciudades que registran aumentos más rápidos de temperaturas en los EE. UU.
Sierra también se refirió a la necesidad de crear conciencia y preservar los ecosistemas de Nevada para las generaciones futuras.
"Los habitantes de Nevada sienten de primera mano los impactos de los eventos climáticos, desde el calor extremo hasta la sequía y los incendios forestales ... Sabemos que una victoria para nuestro medio ambiente es una victoria para todas las comunidades", dijo Sierra. "Mis recuerdos más especiales fueron al aire libre con mi familia. Y quiero que las generaciones futuras tengan la misma oportunidad".
Los activistas también hablaron acerca de la "equidad en la recreación al aire libre" y el apoyo a la iniciativa de ley AB128, que destinaría $1 millón de dólares al Programa de Fondos para la Educación y Recreación al Aire Libre durante los próximos dos años fiscales.
Dicho programa se estableció en 2019 y ha ofrecido contenido educativo al aire libre para estudiantes de escasos recursos.
Angel Lazcano, organizador de justicia ambiental del grupo sin fines de lucro Somos Votantes, enfocado en el compromiso cívico latino, recordó que, al crecer en Las Vegas, quedó "totalmente asombrado" cuando visitó Mt. Charleston por primera vez y vio muchos árboles; experiencia que tal vez no tienen algunas familias, agregó.
El Programa de Fondos para la Educación y Recreación al Aire Libre podría ayudar a financiar ese tipo de experiencias para ellos, indicó.
"Aunque tengo estos recuerdos muy cerca y dentro de mi corazón, incluso mientras crecía, me di cuenta de que estos momentos eran muy raros y distantes entre sí", dijo Lazcano. "La relación con la naturaleza, especialmente en un estado donde puede ser tan abundante, es fundamental para nuestro bienestar. El bienestar de nuestro estado depende del bienestar de las familias trabajadoras".
The Nevada Independent is raising $200,000 by Dec. 31 to support coverage of the 2024 election.
Tax-deductible donations from readers like you fund this critical work.
If you give today,your donation will be matched dollar-for-dollar.
Give + Get Matched
Featured Videos