Democratic education advocate Susie Lee jumps into competitive House race after primary loss in 2016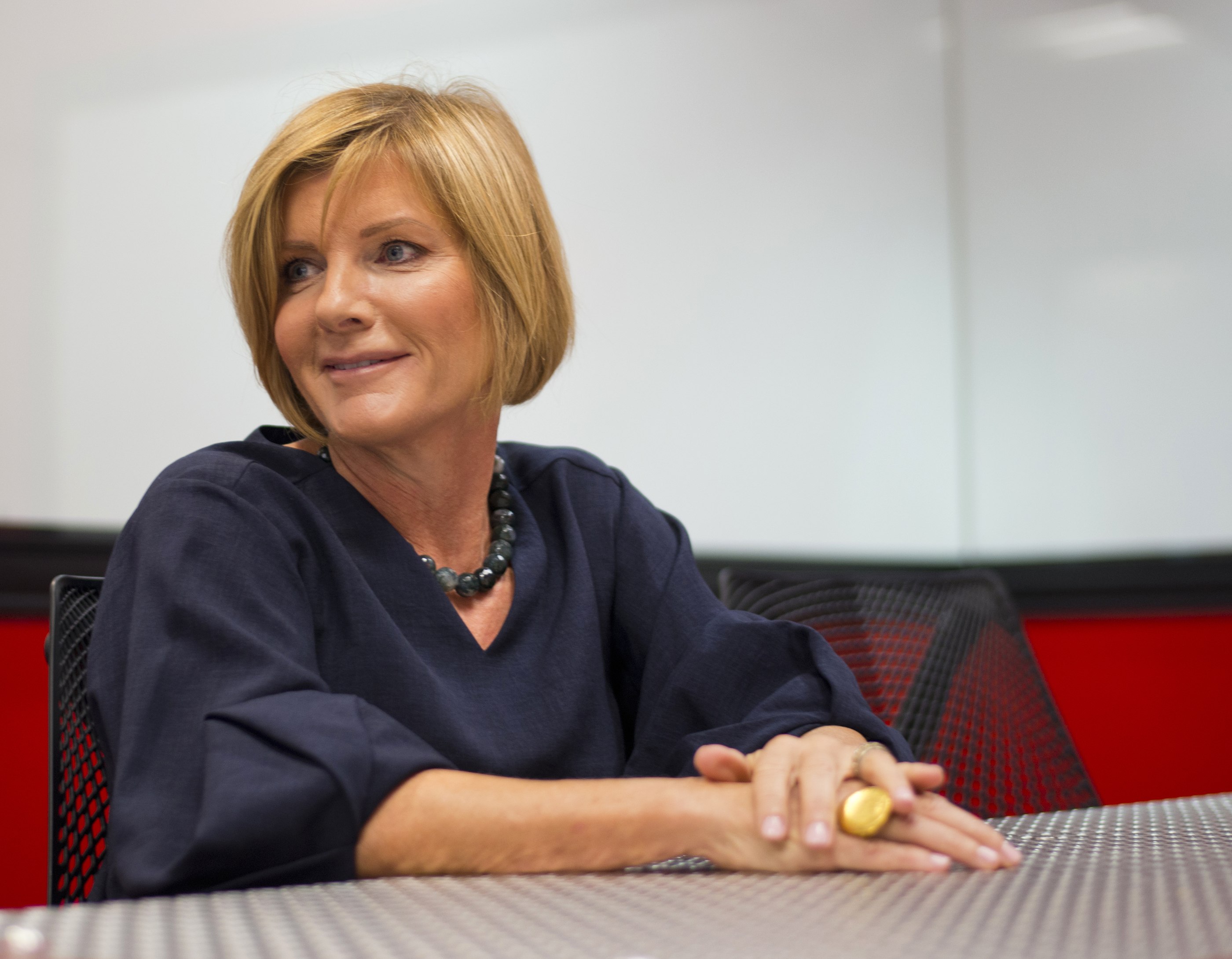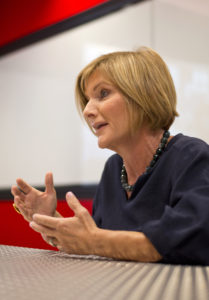 It's been more than a year since education advocate and philanthropist Susie Lee suffered a painful loss in the 4th Congressional District primary, falling 19 percentage points behind now-Rep. Ruben Kihuen and placing third in a crowded field of Democrats.
Her major personal investment in the race wasn't a match for Kihuen's endorsement from Senate Majority Leader Harry Reid and an army of Culinary Union foot soldiers who helped close the deal.
But the 51-year-old mother of two teenagers is dusting herself off and getting back in the game on Thursday, when she's formally announcing a run in Southern Nevada's swingy 3rd Congressional District. The open seat, held by Democratic Senate candidate Jacky Rosen, is seen by some as a better fit for her moderate Democratic policy stances and a background that ties her to both business elites and the state's most destitute residents.
"You fall down, you pick yourself up and you move on and you fight for what you believe in," she said in an interview with The Nevada Independent. "And so I feel like I'm setting an example not only for the kids that I serve but also for my children. They didn't like seeing their mom so devastated after a loss but they understand how committed I am."
An Ohio native, Lee attended Carnegie Mellon University in Pittsburgh and earned a master's degree in public management before moving to Las Vegas in 1993. She worked as a campaign adviser to then-Las Vegas Mayor Jan Laverty Jones and was the founding executive director of a homeless shelter.
She went on to found After-School All Stars, which currently provides after-school programs to about 5,000 children, and she's the board chair of Communities in Schools of Nevada, which provides food, counseling and life skills training to more than 60,000 students in at-risk schools across the state.
She's also involved in Nevada Women's Philanthropy, a group that channels hefty grants to homeless shelters, veteran job training programs and other initiatives in the Las Vegas area.
Lee was insistent on running her first campaign in the 4th Congressional District — a Democratic leaning, working class region that includes wide swaths of rural central Nevada with urban North Las Vegas — because she lived in the district and served schools there. Reid was complimentary of her during the 2016 cycle, but said he thought she was running for the wrong seat (House candidates aren't required to live in the district where they run; Kihuen did not live in the district he eventually won).
Campaign ads in the highly competitive race, which also included Bernie Sanders-supporting former Assemblywoman Lucy Flores in second place, sought to portray Lee as out of touch. Her husband Dan is a casino executive, and a union handout pointed out that the couple owned 17 homes and rental properties.
She pushes back against the notion that she's removed from struggle, pointing to her upbringing as the daughter of an Ohio steel mill worker and a homemaker and one of eight children. She had a newspaper route as an 8-year-old and relied on Pell grants and work study to get through college.
"But more importantly, I think people need to look at what I've done my whole career," she said, pointing to her work in nonprofits that serve the homeless and try to prevent teens from dropping out of school. "I think people need to look at my commitment of what I've done on the ground. I'm not afraid of hard work, I'm not afraid of rolling up my sleeves, I generally don't take 'no' for an answer — I hear 'not that way.'"
Her second run is in an adjacent district that's more affluent, trends older and is less ethnically diverse.
"The line is right there — I go to the Albertson's with my neighbors who are right there," she said about the border between the two districts. "My work in the community has been widespread."
The 3rd Congressional District (where registration is 37 percent Democratic vs. 35 percent Republican) doesn't lean as solidly Democratic as the 4th (42 percent Democratic vs. 31 percent Republican) and it went for President Donald Trump even though it also elected Rosen to the House. But Democrats are hopeful that Trump's low approval ratings will weigh down Republicans down-ticket and help them keep the seat even in a lower-turnout midterm.
Lee takes a centrist tack on policy, and resists tethering herself to sweeping progressive projects. She said she supports reforms to the Affordable Care Act and reducing prescription drug prices but didn't commit support to Sen. Bernie Sanders' Medicare-for-All proposal.
"This is sort of what's frustrating to many people about Washington and why Washington is so broken and not producing results for families — because we're forcing people to be in one camp or another on an issue that is clearly, clearly complicated," she said. "And there's many options on the line. You have this bill, there's probably five or six bills floating out there with options to do it. I think that the type of approach I take to anything is let's find the path we want to go to, bring people together and produce a solution that has an impact on people's lives."
On education, she opposes efforts to roll back Pell Grants and said she wants to increase college accessibility and affordability, but didn't commit to universal free college. She said she supports a $15 minimum wage but isn't locking herself into a specific timeline.
"How do we get there, without hurting the very people we're intending to help?" she said.  
Those policy positions bring her in line with other moderate Nevada Democratic elected officials including Rosen and Sen. Catherine Cortez Masto.
Lee is the best-known Democrat to announce a run in the district, which has already attracted a lively field of Republicans including state Sen. Scott Hammond, former Assemblywoman Victoria Seaman, former Clark County Republican Party Chair David McKeon and autism advocate Lynda Tache. She said she's received encouragement to run from Reid, as well as others outside the political sphere, and is assembling a professional staff that includes a campaign manager, admakers and a pollster.
The National Republican Congressional Committee was quick with criticism after Lee jumped into the race.
"Harry Reid's handpicked candidate, Susie Lee, is an out-of-touch socialite whose only claim to fame is a third-place loss in another congressional district," said spokesman Jack Pandol. "Republicans are ready to retire Susie to her 17 homes and ritzy galas so we can get to work fighting for Nevada families."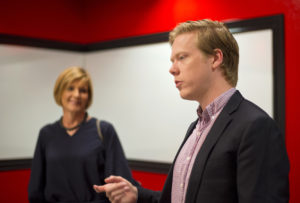 Even after an expensive loss last cycle — she loaned her campaign $655,000 — she said she and her family are once again willing to invest the money and take the personal risk needed to win the race.
"They also understand the stress and the hard work and everything that comes along with a campaign and so it took a while for us to get there as a family, but ultimately we've been fortunate and we know that this is the best way for me to give back to this community," she said. "Our families are still struggling yet we don't feel anything is being done in Washington to help them. Ultimately, the leadership that I've provided on the ground is the type of leadership I want to provide in DC."
Disclosure: Susie Lee has been a financial supporter of The Nevada Independent. A complete list of Indy donors and sponsors can be viewed here.
This story was updated at 8 a.m. Sept. 14, 2017 to add comment from the National Republican Congressional Committee.
The Nevada Independent is raising $200,000 by Dec. 31 to support coverage of the 2024 election.
Tax-deductible donations from readers like you fund this critical work.
If you give today,your donation will be matched dollar-for-dollar.
Give + Get Matched
Featured Videos