Former Democratic Rep. Steven Horsford announces run for his old House seat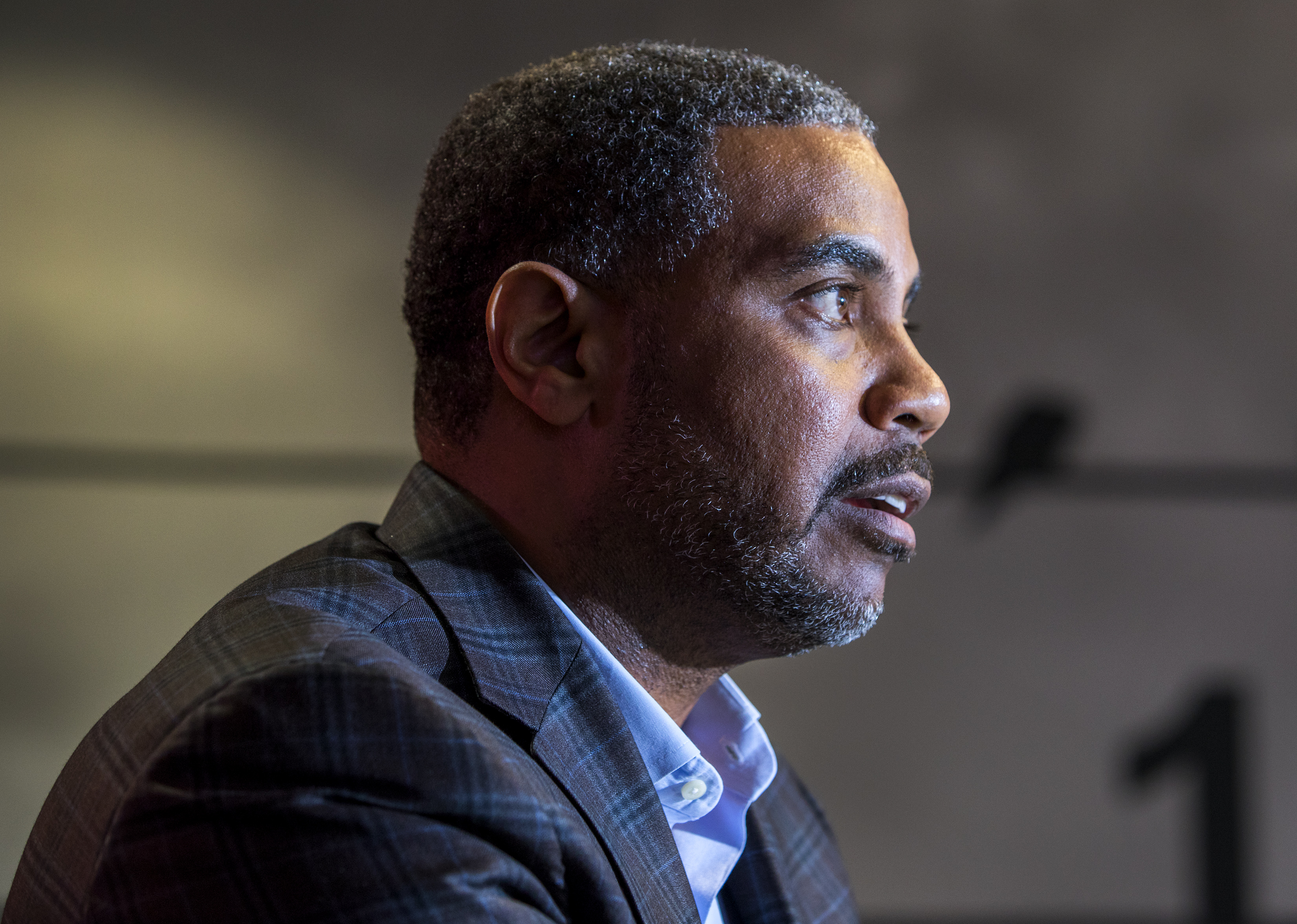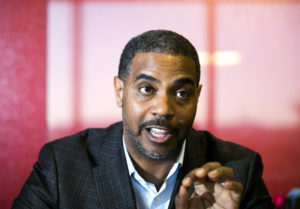 Democratic former Rep. Steven Horsford said he's running to reclaim his old House seat after embattled Rep. Ruben Kihuen announced he won't seek re-election.
Horsford entered the race for Nevada's 4th Congressional District seat on Thursday as a favorite, although several other viable candidates have jumped into the fray as Kihuen faces sexual harassment allegations and an ethics investigation. Horsford has been out of public office since losing the seat in 2014 after one term, but said he's eager to take on President Trump's agenda and salvage accomplishments from the Obama years.
"Like a lot of Nevadans and Americans, I'm pretty disgusted and frustrated with Donald Trump, the Republicans in Congress and their reckless agenda," the former lawmaker, 44, told The Nevada Independent. "I mean, we just went through the one-year anniversary. In one year they've voted to take health care away from millions of Americans, passed a tax scheme that only benefits billionaires and big corporations and they literally are stripping away at our basic freedoms — our civil and our human rights. So enough's enough."
Horsford, who long directed the Culinary Academy workforce training organization, was elected to the state Senate in 2004 and later became Nevada's first African-American Senate majority leader.
His resume includes a co-chairmanship of President Barack Obama's 2008 campaign in Nevada, stints as a Democratic national committeeman and a vice chairman role for the Democratic Legislative Campaign Committee, a fundraising entity.
He won a race for Nevada's newly created 4th district in 2012 after besting Republican businessman Danny Tarkanian. While he was in the minority party in the House, he pushed for comprehensive immigration reform and extending jobless benefits.
But then he lost the seat to Republican Cresent Hardy in the "red wave" of 2014, hurt by a late burst of attack ads, including one that touted Obama's support for Horsford in rural counties where the former president was unpopular. Horsford noted it was a tough cycle for his party across the board, but vowed to do better this time.
"There are some things that I learned and that I will do differently about this campaign," he said. "First is I will run a very grassroots, community-oriented campaign, listening to voters. Direct contact — there's nothing better than direct contact. And I take full responsibility for my need to do that outreach, make sure people know our message because there is a clear choice."
Horsford said Hardy, who filed paperwork to run for the seat again last week, will fall in line with Trump and is out of step with the district, which has a Democratic registration advantage of about 11 percentage points.
But before he could face off with Hardy, Horsford must clear the Democratic primary field. Democratic state Sen. Pat Spearman, high school principal John Anzalone and progressive Amy Vilela have filed papers with the Federal Election Commission, and North Las Vegas Mayor John Lee says he is looking at the race. Official filing for Nevada offices opens in March.
Lee has criticized Horsford as out of touch with the district because he's been living and working in the Washington, D.C. area since his loss. Hardy, too, brought up the matter.
"Cresent was unaware that Mr. Horsford has moved back to Nevada from his permanent home in Washington, D.C.," spokesman Ross Hemminger said after Horsford's candidacy was announced.
Horsford said he realizes he'll get criticism for the move, but decided it was the best arrangement for his family — he's married to Sonya Douglass Horsford, a professor at Columbia University, and has three children ages 17, 15 and 10.
"We decided that as parents to three small kids, that it would be best for us if they were in Washington so that during the work week, I'd at least be able to see them," Horsford said. "I could get up in the morning, have breakfast with them, help get them off to school when I could, be there for assemblies, for activities, because I know what it's like to grow up without a father. And it is very important to me that I always am there to be present and to provide for my kids."
Horsford has been running his own business, Resources Plus, which provides public relations and consulting on workforce development strategies. The job, he said, has given him "a whole new perspective about what it means to be an entrepreneur and to actually have to meet a payroll and pitch clients and manage clients, how to deal with regulations and licensing and taxes."
He said he still owns a home in Nevada, where many of his extended family members live, although his immediate family is leasing a place in Arlington, Virginia.
"I'm here. I live in the district. This is always home for me," he said. "This is where I was born and raised, it's where I got educated, it's where I met my wife and got married and where we started our family. This is home."
Horsford said he's spoken with Spearman, who has said she's undeterred by the prospect of a primary with him, but didn't encourage her to stand down. He also said he's spoken to Vilela, who got into the race because Kihuen didn't get behind a Medicare for All bill that she thinks could have helped prevent the death of her 22-year-old daughter, who was uninsured.
(Horsford also is not committing himself to the Medicare for All proposal, saying it has flaws, but said "I'm for health care for all of us.")
"I'm not running against anyone in the primary, I'm running for the district," he said.
Like Spearman, he said he supports impeaching Trump, citing his "erratic behavior" and "the role that he and others in his campaign appear to have played in collusion with Russia to influence our elections."
"There are many, many things that are becoming evident every day as to why he is unfit to be president and why Congress should hold him accountable," Horsford said.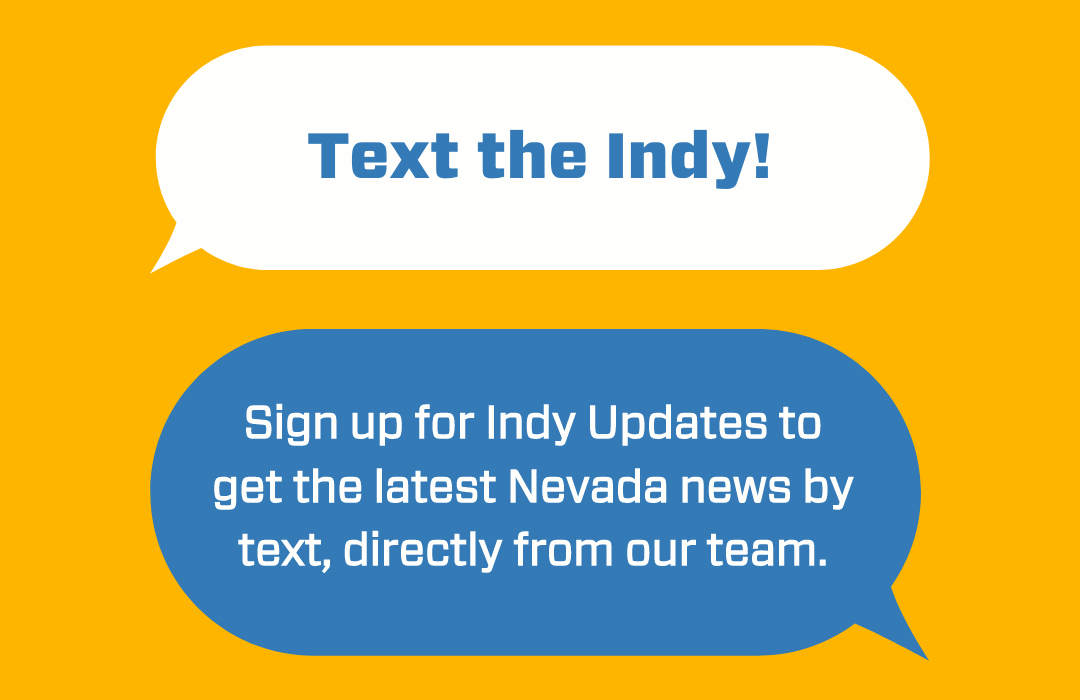 Featured Videos