Democratic presidential hopefuls spend big — and small — on sponsorships, tickets for First In The West event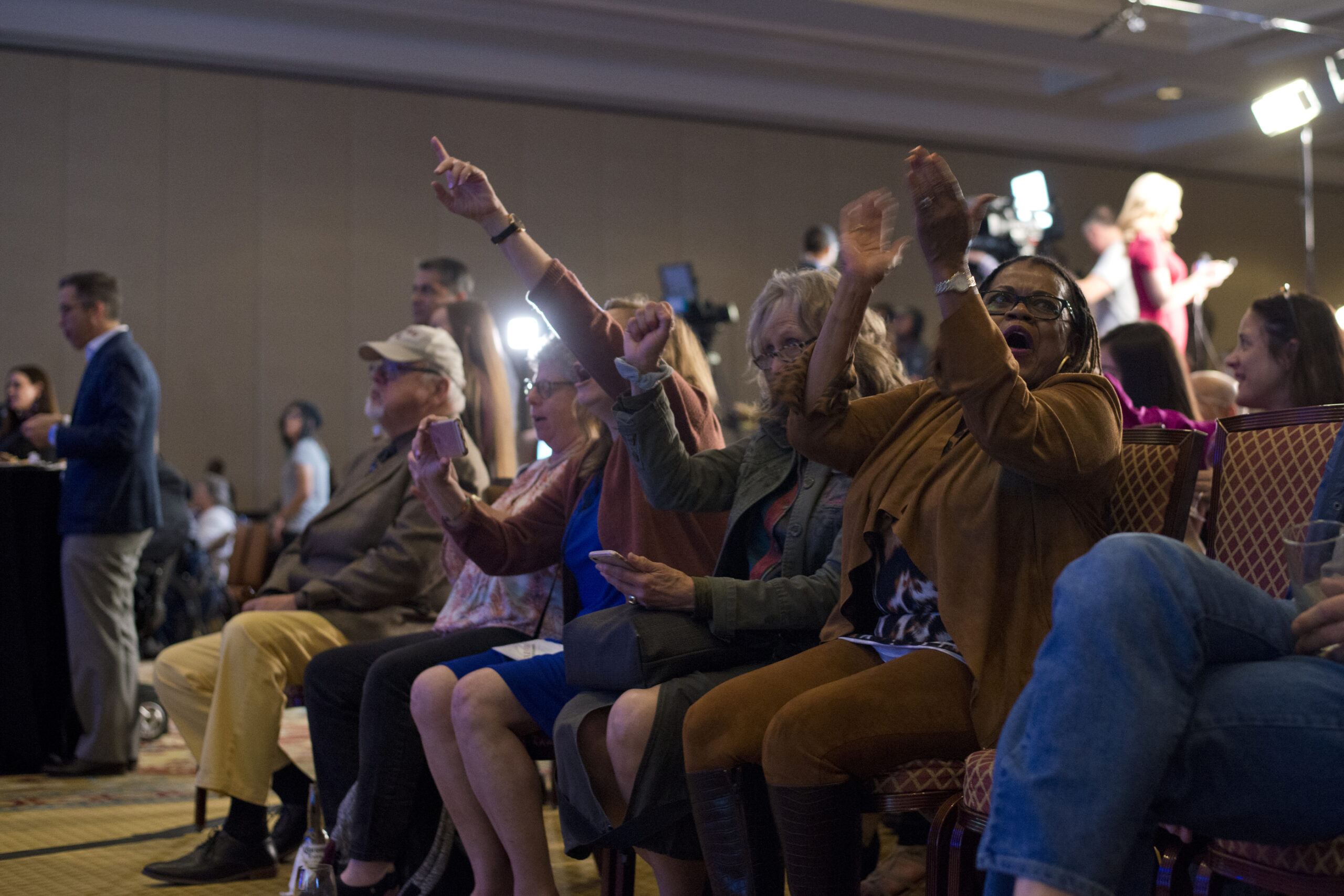 Nevada Democrats' First In The West event this weekend is more than an opportunity for presidential hopefuls to pitch themselves to voters in the Silver State.
It's also a chance for candidates to demonstrate their commitment to the state party as it gears up to host the nation's third presidential nominating contest at the end of February.
One part of that is showing up. Thirteen Democratic hopefuls plan to attend the event at the Bellagio Sunday evening. Another part is financial — spending money on event sponsorships and seats for supporters, the proceeds of which will go toward supporting the party and the caucus process.
But of the top four Democratic presidential campaigns, only three have signed on as sponsors of the event. Vermont Sen. Bernie Sanders and Massachusetts Sen. Elizabeth Warren each shelled out $20,000 — $10,000 to sponsor the event and $10,000 on a ticket block — while former Vice President Joe Biden spent $15,000, with $7,500 each on sponsorship and tickets, according to party data obtained by The Nevada Independent.
South Bend Mayor Pete Buttigieg — who has used some of the $19.2 million he raised in the last quarter to ramp up his Nevada operation, with a promise to have more than 55 staffers on the ground by Thanksgiving and soon open an 11th office in Las Vegas — spent only $5,000 on tickets and is not a sponsor of the event.
Asked why the campaign decided to forego sponsorship, a Buttigieg spokeswoman highlighted the other ways in which the South Bend mayor has invested in Democrats and the Democratic Party here in Nevada. Buttigieg was, for instance, only one of two Democratic presidential hopefuls, in addition to billionaire Tom Steyer, to show up to the state party's Keep Nevada Blue Dinner in Reno in September, the first of three trips Buttigieg made to the state in a 30-day period.
The campaign has also donated to at least eight Democratic party groups — including the state party and several county parties, including in Nye and Elko — and other progressive organizations, such as Battle Born Progress, the Progressive Leadership Alliance of Nevada, and the Nevada Conservation League, in recent months.
"As one of the first campaigns to confirm for the First in the West event, we're incredibly excited to show our support for the Nevada Democratic Party this Sunday. Pete for America is helping build Democratic infrastructure across the state," Buttigieg spokeswoman Olivia Bercow said in a statement. "We are one of a few campaigns with offices and full-time organizers in more traditionally conservative areas like Elko, Pahrump, and Fallon."
"We will continue to invest in and show our support for the party over the next 100 days and beyond," Bercow continued. "Nevada is an incredible example for the rest of the country of what happens when you build a robust Democratic party and elect strong progressive leaders."
The campaign's $5,000 ticket block purchase allows them — like other campaigns that purchased ticket blocks — to seat their supporters together in a designated, decorated section of the ballroom. The campaigns that are sponsors of the event also get a certain number of VIP tickets and verbal recognition at the event in addition to appearing on signs and in the event program.
Other sponsors of the event include candidates who aren't polling as high in Nevada. Steyer and tech entrepreneur Andrew Yang each committed $10,000 to sponsoring the event and another $10,000 in tickets for their supporters, while California Sen. Kamala Harris and Minnesota Sen. Amy Klobuchar are each spending $7,500 on a sponsorship and another $7,500 in tickets.
Even New Jersey Sen. Cory Booker, who only raised $6 million last quarter, split the $5,000 he is spending on the event between sponsorship and tickets.
"Cory for Nevada is excited to participate in the NV Dems First in the West event and is proud to support the party's efforts to build the resources needed to win in 2020," Booker spokeswoman Vanessa Valdivia said in a statement.
Former Housing and Urban Development Secretary Julián Castro, former Maryland Rep. John Delaney, former Massachusetts Gov. Deval Patrick and former Pennsylvania Rep. Joe Sestak will all speak at the event but are not sponsoring it and did not buy tickets for their supporters.
Patrick just entered the presidential race on Thursday, while Delaney and Sestak haven't made significant plays for Nevada. Sunday will mark Delaney's second trip to the state since announcing and Sestak's first. A Sestak spokesman said in an email that the former congressman appreciates the opportunity to speak at the event but that the campaign has decided to use its resources in the first two early nominating states.
Castro has made Nevada a top priority, visiting more than any other presidential hopeful this year, but has been strapped for cash.
The dinner comes at a time of increased focus on Nevada's third place slot in the presidential nominating process, behind the mostly white states of Iowa and New Hampshire. Residents of the first two early nominating states are roughly 90 percent white, while 29 percent of Nevadans identify as Hispanic or Latino, 10.1 percent as black or African American and 9.5 percent as Asian American and Pacific Islander.
In particular, Buttigieg and Warren, who are neck-and-neck in the polls in Iowa, have faced skepticism about their ability to woo voters of color. That's why a strong showing in Nevada's caucuses will be crucial for either candidate — or any presidential hopeful, for that matter — to prove their broader appeal among the more diverse Democratic electorate nationally.
To that end, candidates have been investing significant resources in staff on the ground: Sanders has 72, Warren has more than 50, Buttigieg has 46, Biden has about 40, Harris has 26, Steyer has more than 24, and Booker has about 20. They've also been investing their time, through visits to the state.
Spending money to sponsor the First In The West event likely won't make or break a candidate's chances of winning Nevada's caucuses. But it is one outward signifier of how serious candidates are to the party and the caucus process.
Sanders' State Director Sarah Michelsen said in a statement that the campaign values its relationship with the state party and that they "applaud their efforts to get Nevada the attention it deserves as the first in the west and most diverse electorate in the first four early states." A Biden campaign aide echoed those comments, saying that sponsoring the First In The West event was important to the campaign to demonstrate its commitment to the state party and the caucus process.
Harris spokesman Renzo Olivari said in a statement that the campaign is "proud to be a sponsor of the NV Dems' First In The West event and to help ensure the state party has the resources it needs to run a successful caucus and beat Donald Trump in 2020," noting the campaigning she did in Nevada during the midterm election on behalf of the state party and its candidates.
Steyer spokesman Eli Magaña framed the campaign's sponsorship in the same way.
"For more than a decade, Tom Steyer has put his time, his heart, and his financial resources behind his values," Magaña said in a statement. "Even after joining the race, Tom has publicly pledged that he will continue supporting our democratic process and progressive caucuses regardless of the outcome of his candidacy, and that includes supporting the Nevada Democratic Party."
Warren's campaign declined to comment, while the other campaigns did not respond to requests for comment on Thursday.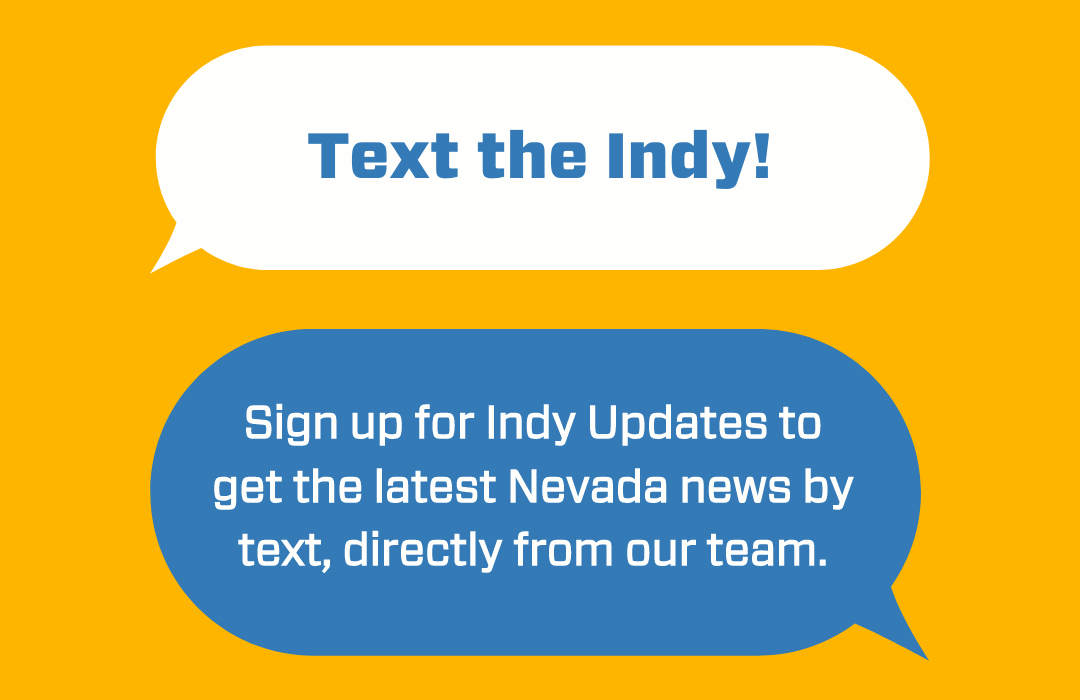 Featured Videos
Comment Policy (updated 4/20/2021): Please keep your comments civil. We reserve the right to delete comments or ban users who engage in personal attacks, use an excess of profanity, make verifiably false statements or are otherwise nasty. Comments that contain links must be approved by admin.