Indy 2020: Biden leads in Nevada poll; Democratic hopefuls prepare to return to the Silver State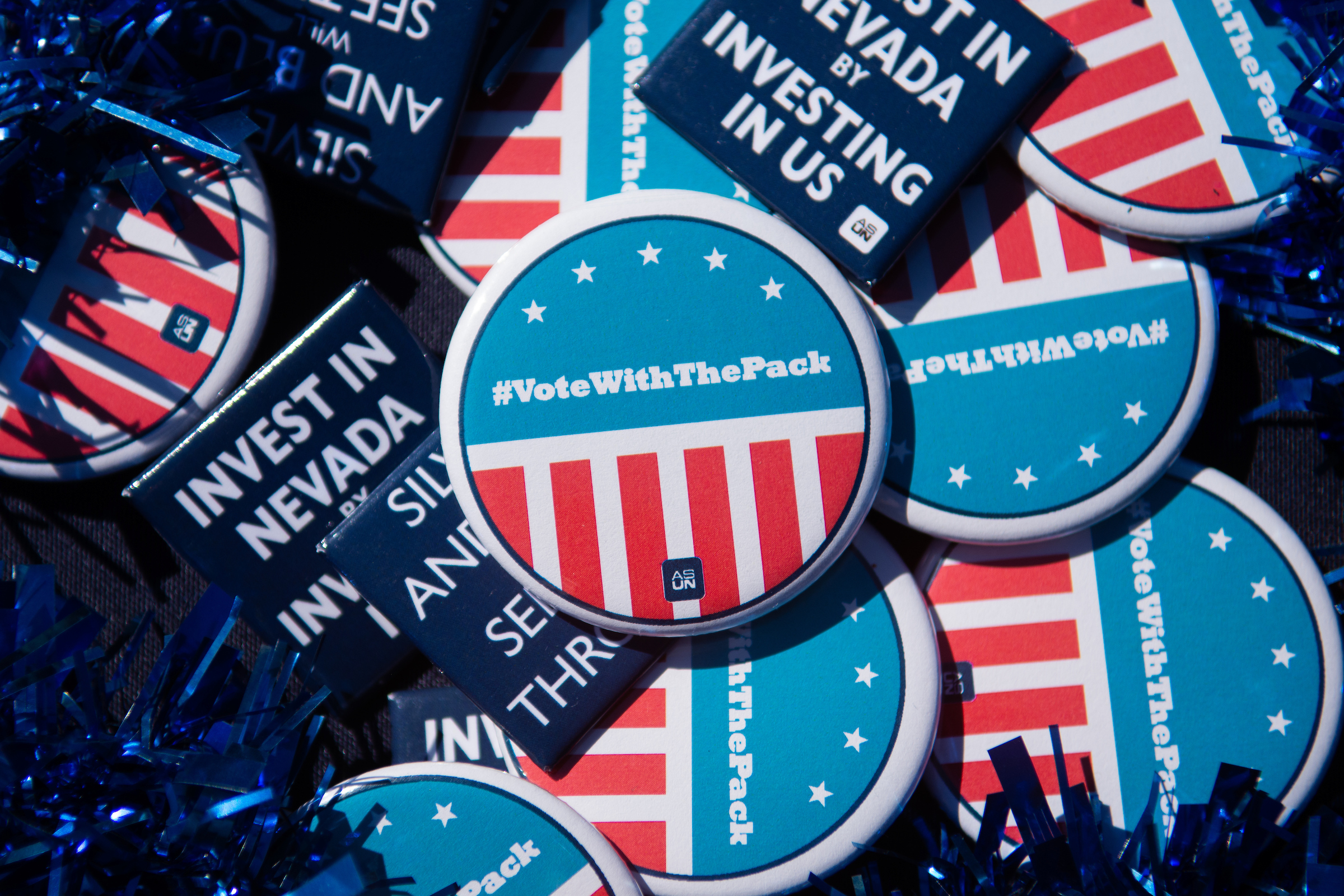 Your Nevada 2020 election newsletter. Please read, forward and subscribe.
---
Good morning, and welcome to Indy 2020, a biweekly newsletter focused on the 2020 presidential election in Nevada. A reminder that email subscribers get early access to this newsletter, so be sure to subscribe and tell your friends. It'll be peachy.
There's an image that I haven't been able to get out of my head for the last 24 or so hours, and that's of former Vice President Joe Biden as Schrödinger's cat. (Thanks to this Atlantic article by Edward-Isaac Dovere.)
It neatly puts a bow on some of the things I've been mulling over the last week: How Biden seems to be flailing in Iowa and New Hampshire but has a sizable lead (at least so far) in Nevada, according to our poll and another released by Emerson last week. How Nevada might not really be a battleground state if Biden wins, but maybe it could be if Vermont Sen. Bernie Sanders or Massachusetts Sen. Elizabeth Warren does. How with 102 days until Nevada's caucus it seems like everything — Democratic candidates winning and losing, Trump winning and losing, Nevada being a battleground state and not — is at the same time happening and not happening inside that box.
The good news is that (eventually!) we get to open the box.
As always, a reminder to reach out to me with any tips, story ideas, comments, suggestions, and your favorite thought experiment — am I the only one still stuck on Maxwell's demon (especially as it was used in The Crying of Lot 49)? — at [email protected].
Without further ado, a download of the recent 2020 happenings in Nevada.
---
TOP OF MIND
The Indy poll: I had many thoughts on our latest Indy Poll — most of which are summed up in this story and thread — but I'll briefly note some of them here. The overall takeaway is that former Vice President Joe Biden leads Massachusetts Sen. Elizabeth Warren and Vermont Sen. Bernie Sanders by 10 points in Nevada, though his backers reported being less strongly committed to him than Warren and Sanders supporters are to their candidates. Warren was also the top second choice candidate, with 21 percent support, followed by Sanders at 19 percent.
The caveat: Only 44 percent of respondents said they were certain of their first choice pick, with 55 percent saying they still might choose someone else.
Filing deadlines: It's all good and well to be campaigning in the Silver State, but candidates still have to actually file with the Nevada State Democratic Party in order to participate in the caucus process. I'm told that only South Bend Mayor Pete Buttigieg, billionaire Tom Steyer, Biden, California Sen. Kamala Harris, and Sanders have filed so far.
Candidates have until Jan. 1 to file, which means that it isn't too late for a late bloomer(berg) to get into the race here. (For what it's worth, former New York City Mayor Michael Bloomberg has indicated that he'll skip the four early states, Nevada included, if he gets into the race.)
Sound and fury, signifying nothing: Last week, the Las Vegas City Council passed a controversial ordinance that makes sleeping or camping in downtown Las Vegas a misdemeanor crime, but not before several Democratic presidential hopefuls had a chance to weigh in with their opposition to the measure.
I noted in the last newsletter that Warren and Steyer had joined former Housing and Urban Development Secretary Julián Castro in opposing the proposed ordinance. On Monday, two days before the hearing, they were joined by New Jersey Sen. Cory Booker
The following day, Sanders joined in, with his campaign promising to use its email list to encourage its supporters to turn out to oppose the ordinance outside City Hall on Wednesday, soon followed by Biden, who tweeted that he was "proud to stand with folks in Las Vegas fighting against a proposed ordinance that effectively criminalizes homelessness" and Harris, who said "criminalizing homelessness is not the answer." Castro also urged residents to call their city councilmembers.
Then, the morning of the vote, Buttigieg also came out against the ordinance with a statement: "Homelessness is a moral crisis that defies easy solutions, and the best way to address it is with smart investments in housing, supportive services, and health. I stand with members of the homeless community and advocates in opposing this ordinance."
But it was ultimately to no avail. The City Council passed the measure 5-2. (One of the "no" votes was Councilman Brian Knudsen, who backs Harris.) Warren, Castro and Sanders all came out right after the City Council's vote, condemning it. Booker and Colorado Sen. Michael Bennet criticized it the day after the vote.
The state of the #WeMatter state: Castro, appearing on MSNBC on Sunday, called for changing the order of the early nominating states.
"I actually believe that we do need to change the order of the states because I don't believe that we're the same country we were in 1972," Castro said. "That's when Iowa first held it's caucus first, and by the time we have the next presidential election in 2024 it'll have been more than 50 years since 1972."
By my math, if Iowa is no longer first and New Hampshire is no longer second, that would leave a certain #WeMatter state with the first nominating contest in the nation.
Staffing up (and down): It's been nearly two weeks since Harris's campaign announced that it would be laying off or redeploying staff from headquarters, as well as New Hampshire, Nevada and Iowa. But Nevada still hasn't seen what New Hampshire has, with the campaign essentially halting all activity there.
I asked Harris while she was here over the weekend whether she still plans to redeploy staff from Nevada to Iowa. She gave me two non-answer answers.
"I care deeply about this state, I have worked closely with this state years before I ran and decided to run for president and I'll continue to focus resources on the state of Nevada," Harris said, followed by, "I'm focused on Iowa, to be sure, there's no question. It's the first in the nation primary, and I'm all in on Iowa. I'm leaving Nevada to fly back to Iowa but Nevada is going to always be a priority for me."
This comes as Castro has also announced that he is shifting his resources, with an increased focus in the coming weeks on Iowa, Nevada and Texas.
Ramping up before the first-in-the-West dinner: Buttigieg's campaign here tells me that they plan to knock 10,000 doors as part of a weekend of action ahead of the Nevada State Democratic Party's first-in-the-West event Sunday, where 13 Democratic hopefuls, including the South Bend mayor, will appear. (More on that below.)
Staffers and office count survey: I reached out to all the campaigns with a presence here to find out their latest staff and office census. Not all responded, but here's what I got from those who did:
Biden: About 40 staff, with the campaign in the process of actively trying to hire more, and five offices.
Booker: About 20 staff, with plans to add more in the next few weeks, and two offices in Las Vegas and Reno.
Buttigieg: 46 staff, with plans to add more to the team over the next week, and 10 offices. (That includes six organizers full time in rural Nevada, and offices in Pahrump, Fallon and Elko.)
Castro: four staffers, and one office.
Harris: 26 staffers, and four offices.
Sanders: 72 staffers, and eight offices, with plans to open an Elko office soon.
Steyer: More than two dozen staffers and two offices.
Warren: More than 50 staffers, and nine offices.
Yang: 14 staffers, and two offices.
Michael Bennet was also here: The Colorado senator recently made his second trip to the state to speak at the HLTH Conference here in Las Vegas. "I'm running because I think I've got an agenda I think can not just unite Democrats but also win back some of the 9 million people who voted twice for Barack Obama and once for Donald Trump and that's what it's going to take to win purple states like Colorado and Nevada and Iowa and win not just the presidency but the Senate as well," Bennet told CBS News' Alex Tin outside of the conference.
Medicare for all delegates: Activist Christine Kramar, who was a Sanders national delegate from Nevada in 2016, has started a new PAC focused on electing delegates who support Medicare for all to the Democratic National Convention. It's called the Medicare for All Delegates Network. (Thanks to my colleague, Riley Snyder, for spotting the FEC filing.)
Kramar told me the goal is to get half of the delegates elected from each state to support Medicare for all.
"The project is about beating the second ballot in the Presidential nomination process at the national convention," Kramar said in a text. "We may end up helping to elect delegates from multiple Presidential candidates who become no longer bound to those candidates as all delegates are on the second ballot to unite around the candidate with the best Medicare for all plan."
What she's talking about here is if no candidate has enough delegates at the Democratic National Convention to clinch the nomination, all delegates that were bound at the state level become unbound and can support whichever candidate they want. The goal here would be that those candidate could pool their power to back a candidate who supports Medicare for all.
---
ON THE INDY
Nevada's battleground status may depend on Biden: Republicans here in Nevada are gearing up for the general election. But several Republican operatives on the ground say that whether Nevada is actually in play may come down to whether the Democrats choose Biden as their nominee.
Harris campaigns with Culinary: The California senator was the first to be invited by the politically powerful Culinary Union to a town hall. There, she threaded the needle with her union-friendly Medicare-for-all plan.
Nevada still a battleground, DNC says: My colleague Humberto Sanchez was at a DNC briefing last week, where one party official said that Trump faces "historic headwinds" here. "There's not a lot of evidence that he can successfully compete and win there," he said.
Yang and Steyer join the pod: My colleague Jacob Solis sat down with tech entrepreneur Andrew Yang recently to talk about universal basic income and Yucca Mountain. I chatted last week with Steyer, who called Warren's health care plan a "huge risk" and weighed in on contamination associated with the Anaconda Copper Mine.
Steyer stumps in Nevada: While in town last week, Steyer hosted a town hall in Henderson where he talked about health care and veterans. Indytern Shannon Miller was there.
---
CAMPAIGN NUGGETS
Staffing changes and office openings
Booker Campaign Manager Addisu Demissie opened the campaign's Reno office on Oct. 29, in addition to participating in a housing clinic tour.
Warren opened a new office in Southwest Las Vegas on Nov. 2. (Former Clark County Commissioner Chris Giunchigliani was there and also to kick off the campaign's weekend of action.) Her campaign also opened its Elko campaign office on Nov. 9, its eighth campaign office in the state, with plans to open a ninth in the near future.
Steyer opened his Nevada headquarters in person on Nov. 3. On Wednesday, his son, Sam Steyer, attended the grand opening of the campaign's Reno office.
New endorsements
Warren was recently endorsed by Clark County Public Administrator Robert Telles and Bob Fulkerson, founder of the Progressive Alliance of Nevada.
Team Buttigieg on Monday announced the formation of "Nevada Leaders and Military Communities for Pete," a group of servicemembers, veterans, members of military families and others who are backing Buttigieg in Nevada.
As I first told you on Twitter, Assemblyman Ozzie Fumo — who plans to run for Nevada Supreme Court next year — will withdraw all of his endorsements, which include Biden, before the judicial filing period in January "in order to comply with judicial canons."
Upcoming candidate visits
Self-help author Marianne Williamson is in town through Wednesday. She's scheduled to speak to residents of the Siena Retirement Community in Summerlin on Tuesday and host a meet-and-greet at UNLV on Wednesday.
Thirteen Democratic presidential hopefuls are slated to appear the Nevada State Democratic Party's first-in-the-West event at the Bellagio on Friday night. Those who will attend are Bennet, Biden, Booker, Buttigieg, Castro, former Maryland Rep. John Delaney, Harris, Minnesota Sen. Amy Klobuchar, Sanders, former Pennsylvania Rep. Joe Sestak, Steyer, Warren and Yang.
Biden has announced that he will also be in Las Vegas on Saturday and Elko on Sunday before the event. The former vice president will also be back in Nevada on Dec. 10 and 11.
Surrogate stops
Biden campaign manager Greg Schultz was in town on Oct. 29.
Biden campaign co-chair Rep. Cedric Richmond, the former chair of the Congressional Black Caucus, attended the Washoe Dems Virginia Demmler Honor Roll dinner in Reno on Nov. 6. The following day, he met with local community members and officials in Las Vegas.
Sam Steyer also attended the Virginia Demmler Honor Roll dinner.
Chasten Buttigieg, husband of Pete Buttigieg, was in Nevada on Nov. 2, kicking off a canvass in Southwest Las Vegas, meeting with organizers and touring Positively Kids — a nonprofit that focuses on meeting the needs of medically fragile kids and developmentally delayed children — with Assemblywomen Michelle Gorelow and Shea Backus.
Several surrogates traveled to Elko on Saturday for the Elko County Democratic Party's Roosevelt/Kennedy Dinner, including Carolyn Booker, mother of Cory Booker; Valerie Biden Owens, Joe Biden's sister and longtime political advisor; and Doug Emhoff, Harris's husband.
Carolyn Booker also hosted a meet and greet in Winnemucca on Saturday, as well as a breakfast in Elko and a meet and greet at the campaign's Reno office on Sunday.
Emhoff also made stops in Winnemucca and West Wendover while in northeastern Nevada.
Second Lady Karen Pence will be in Las Vegas on Thursday for a Latinos for Trump event at the East Las Vegas Community Center.
Other election news
The Nevada State Democratic Party opened its first field office in the Historic West Side on Oct. 29. The opening was attended by Assemblyman Will McCurdy, the party's chair.
The party also hosted a weekend of action over the weekend, with caucus trainings in Las Vegas, Reno and Carson City. The party also plans to host veterans-centered training at Veterans Village on Nov. 13 and a women-to-women phone bank at a party field office.
Sanders' campaign announced that it is "rapidly approaching" 2 million attempted voter contacts in the state.
Warren's team hosted an afternoon tea service event called "Putting the Tea in Persist" with a conversation with leaders of the arts, entrepreneurial, and nonprofit communities. The campaign plans to hold a community information and listening session with Assemblyman Howard Watts, who has endorsed Warren, at Pearson Community Center today focused on issues that impact the Black community.
Buttigieg's campaign plans to hold volunteer summits on Nov. 22 in Las Vegas and Dec. 6 in Reno, with the goal of training of hundreds of volunteers.
---
DOWN BALLOT NEWS
Reshuffling on the Board of Regents: Clark County Regent Trevor Hayes won't run for re-election to Board of Regents, Indytern Shannon Miller reports.
Supreme Court changes: Shannon also reports that Associate Chief Justice Kristina Pickering will seek re-election in 2020, while Chief Justice Mark Gibbons will not.
Independent redistricting commission: The League of Women Voters is pushing for a ballot initiative that would create an independent redistricting commission to combat partisan gerrymandering, my colleague Riley Snyder reports.
Ranked choice voting for state Senate: Riley also talked to a teacher in rural Nevada who is proposing a measure to amend the Nevada Constitution by substantially overhauling the structure of state Senate elections and including elements of ranked choice voting.
SOS to CCC: Former Democratic Secretary of State Ross Miller, who lost a high-profile bid for attorney general in 2014, will run for Clark County Commission, Shannon reports.
---
OTHER REQUIRED READING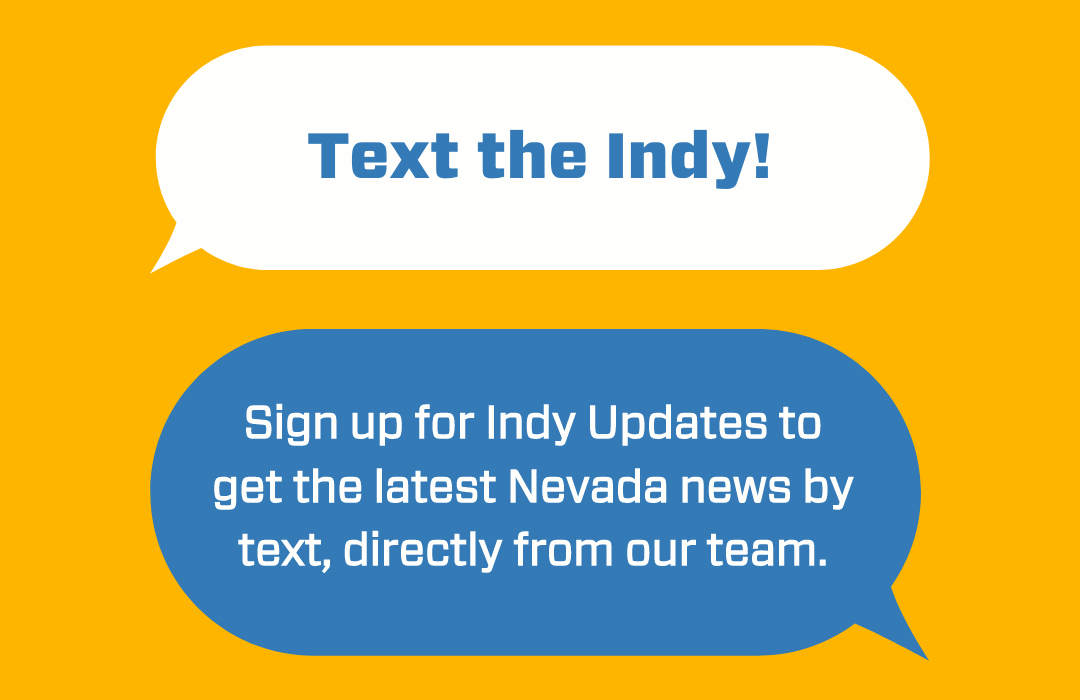 Featured Videos