State forms could shed more light on marijuana licensing process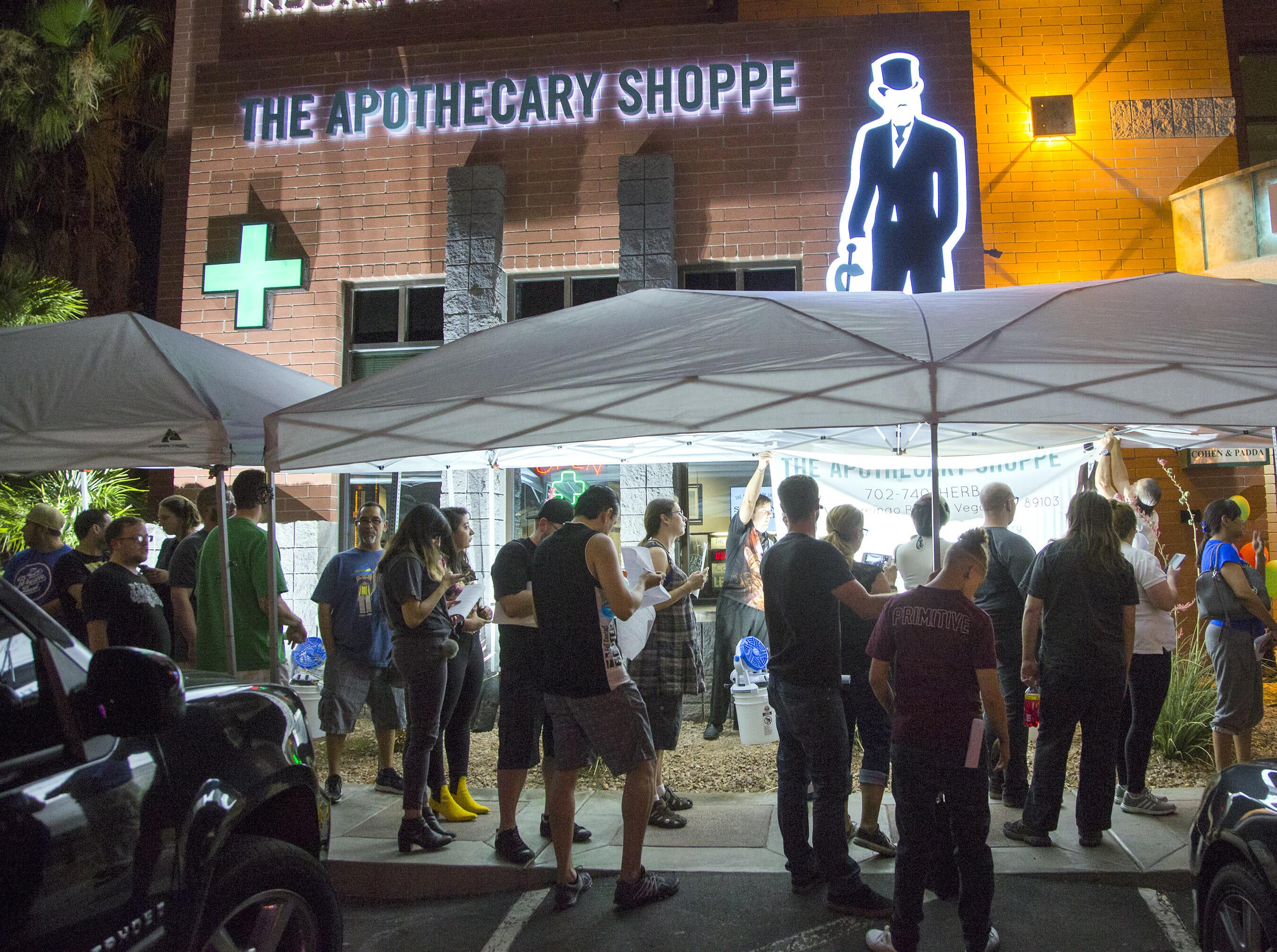 The Nevada Department of Taxation is asking marijuana companies to voluntarily let the state reveal whether they were granted a conditional license to open one or more dispensaries and how their application ranked.
The move comes after the department received criticism for the secretive nature of the marijuana licensing process. At least one company whose applications were rejected has sued the state, questioning how some applicants received licenses when they scored much lower than the company in a previous application period.
Taxation officials have so far declined to release other information about the winning applicants, citing a marijuana regulation that states "the Department will and any designee of the Department shall maintain the confidentiality of and shall not disclose the name or any other identifying information of any person who facilitates or delivers services pursuant to this chapter."
But the department released a list of scores for applications they received in each jurisdiction — with the applicant names redacted — and spokeswoman Stephanie Klapstein said the department will reveal the names when and if the applicant returns the consent form.
"We are trying to create as much transparency as we can within the confidentiality constraints we have," she said. "At a minimum, we would like to ultimately publish the list of awardees so the public can have the complete picture of which businesses were awarded licenses in which jurisdictions, rather than just piecemeal reports of several businesses that received multiple licenses. We also think it's important for people to understand that those businesses who did get multiple licenses did not get them within the same jurisdiction."
Daniel Stewart, an attorney who represents several applicants for retail marijuana stores, said he received the consent form Monday afternoon. The form, which asks for a signature from an applicant or designee, says "I agree that the Division may disseminate our applying entity's name, overall application score for each location and rank."
Stewart described the form as a "great move" by the taxation department to provide more transparency. He suspects most applicants — especially those who didn't receive a conditional license — will waive their confidentiality.
"It's easy for people to complain about a lack of transparency, but if you're not willing to make your own scores public, then you really can't complain about others," he said.
Critics have dismissed the confidentiality as unnecessary, saying it's a misinterpretation of a regulation that was intended to protect medical marijuana patients.
The agency is also under fire for issuing large numbers of the 61 conditional licenses to a few individual applicants, rather than spreading them more evenly over a wider pool. Critics say they worry that the concentration of licenses will create an oligopoly in which the market is controlled by only a few large companies and that small cultivation and production companies that again missed out on storefront licenses will wither under the arrangement.
Klapstein said the state awarded licenses to 17 different entities, including nine that do not yet have any dispensary license.
Although the licensing process has frustrated people both inside and outside the industry, Stewart doesn't place blame solely on the taxation department, which has had to navigate its way through this new business operation.
"I feel like they did the best they could with the hand they were dealt," he said. "They tried."
Taxation Department: Retail... by on Scribd
The Nevada Independent is raising $200,000 by Dec. 31 to support coverage of the 2024 election.
Tax-deductible donations from readers like you fund this critical work.
If you give today,your donation will be matched dollar-for-dollar.
Give + Get Matched
Featured Videos