Economic Forum told projecting tax revenue amid coronavirus pandemic will be difficult task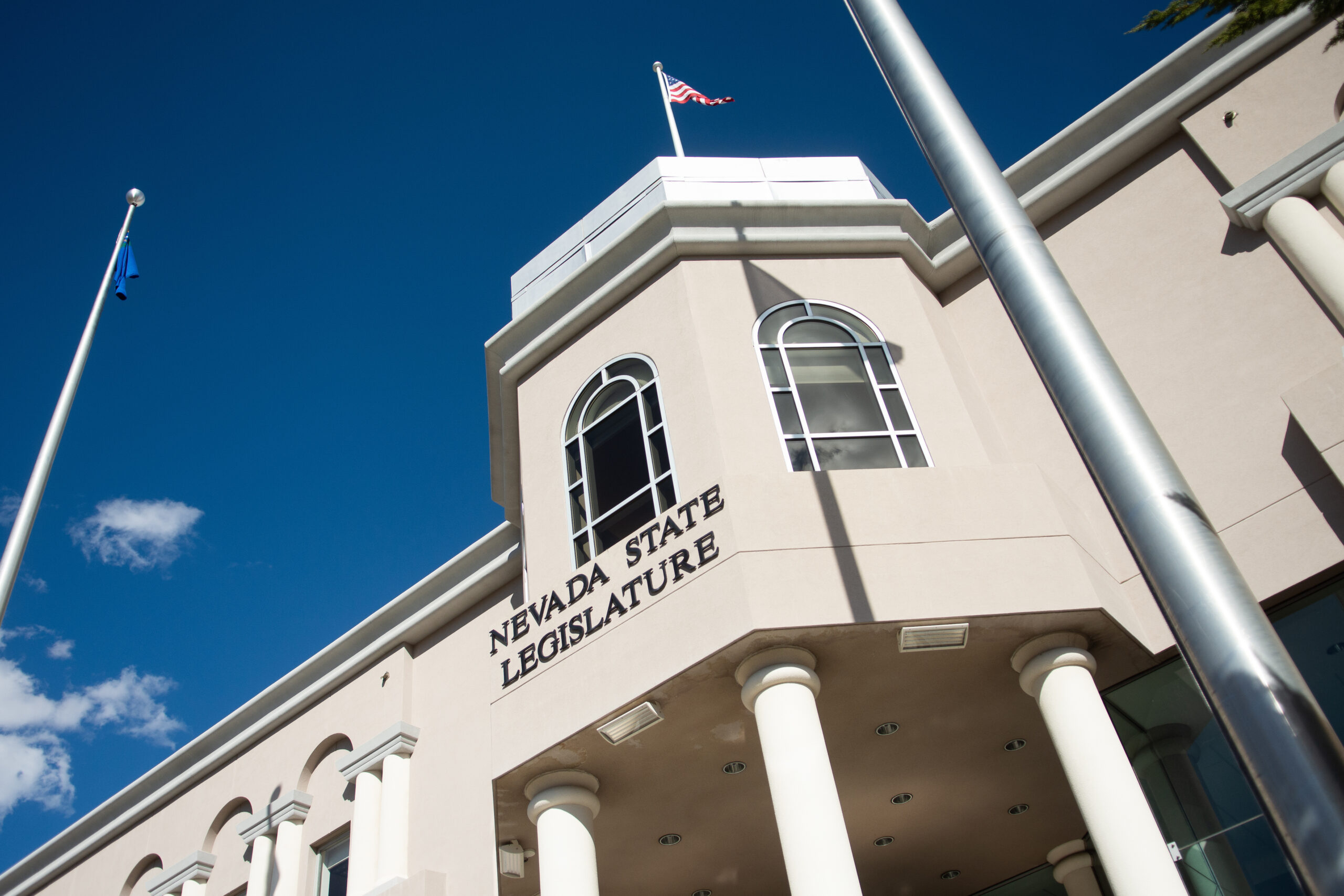 There's no question that the COVID-19 pandemic and subsequent nonessential business shutdown have wreaked havoc on Nevada's economy and ripped a massive hole in the state budget.
But while state leaders will, in coming months, need to find a way out of the health and fiscal crisis — including a 28.2 percent unemployment rate and $812 million budget hole — their actions will be guided by recommendations made by members of the Economic Forum.
The Forum, which is composed of five private-sector taxation and finance experts appointed by the governor and legislators, are tasked with projecting revenues from the state's major and minor tax sources. In turn, the governor and legislative branch are required by law to use those projections in building the state's two-year budget.
The group met remotely on Wednesday morning to hear updates on Gov. Steve Sisolak's plan to address the budget crisis, which will be heard more in-depth during Friday's legislative Interim Finance Committee meeting. Although the Forum isn't required to take action or make new projections for several months, members said that they're already feeling the pressure of trying to predict the behavior of Nevada's economy amid an unprecedented global pandemic.
"Normally, we have a situation where we can look at the past, and it gives you some feel as to what the future is going to be," Economic Forum member Marvin Leavitt said during the meeting. "Right now, we're dealing with so many unknowns. We're dealing with a situation that we've never ever had before."
Under the normal operations of the Forum, the scheduled meeting for June would have been more of a general update on the status of past projections, not focused on making new or modified tax revenue projections. Although past governors have asked the Forum to revise tax projections during recessions, legislative fiscal analyst Russell Guindon said continued uncertainty about the pandemic and Nevada's economic recovery meant projections could quickly become outdated.
"Given the current uncertainty in the information set that's available, we would possibly be having to convene the Economic Forum every week if not month," he said. "As we're getting each month's numbers for the various taxes, we're trying to guess at what's going to be going on."
Still, members of the Forum were briefed by Guindon and other state fiscal analysts on the state's plan to address an expected $812 million shortfall for the fiscal year ending in June.
In particular, Guindon focused on a set of revised tax revenue projections assembled by fiscal staff from the Legislature and Governor's Finance Office that projected a $545.3 million drop in expected tax revenue, as compared to the Forum's projection made in May 2019. Current data is only available through early March, meaning state fiscal analysts have to throw out their old projections and try to accurately assess tax revenue behavior in the midst of an unprecedented pandemic in order to balance the state budget for the current fiscal year.
Guindon said projecting the behavior of some of the tax sources was easier than others; gaming and live entertainment revenue, for example, essentially halted between mid-March and early June, making it easier to project the behavior of those revenue sources. But he said continuing uncertainty over the state's reopening, as well as the performance of things like the sales tax during the shutdown, could require yet more changes to the now-revised projections.
"We'll be looking at those, and depending on how badly we miss, we may have to come back in or do additional revisions so that we can continue to provide what we think is our best guesstimate of where we're at," he said.
Members of the Forum were also briefed on the status of taxable sales data both in the state and in specific geographic regions. Though taxable sales appeared down through March, the most recent month that has data available, analysts highlighted the apparent growth in taxable sales through online sellers required to collect and remit sales tax from third-party sales.
The number of taxable sales in that category jumped 112 percent in March, a promising sign that won't fix the state's revenue situation but will provide a "buffer" as other tax sources decline, Guindon said.
Members of the Forum also voted to approve using Moody's Analytics for future economic projections; the state's Board of Examiners on Tuesday approved a $72,000 contract with the forecasting agency for projection models. In the past, members of the Forum have made their projections by selecting one of three forecasts offered by analysts with the Governor's Finance office, the Legislature and with Moody's.
Comment Policy (updated 4/20/2021): Please keep your comments civil. We reserve the right to delete comments or ban users who engage in personal attacks, use an excess of profanity, make verifiably false statements or are otherwise nasty. Comments that contain links must be approved by admin.