Election Preview: Democrats largely lead in funding for seats on the state's most powerful board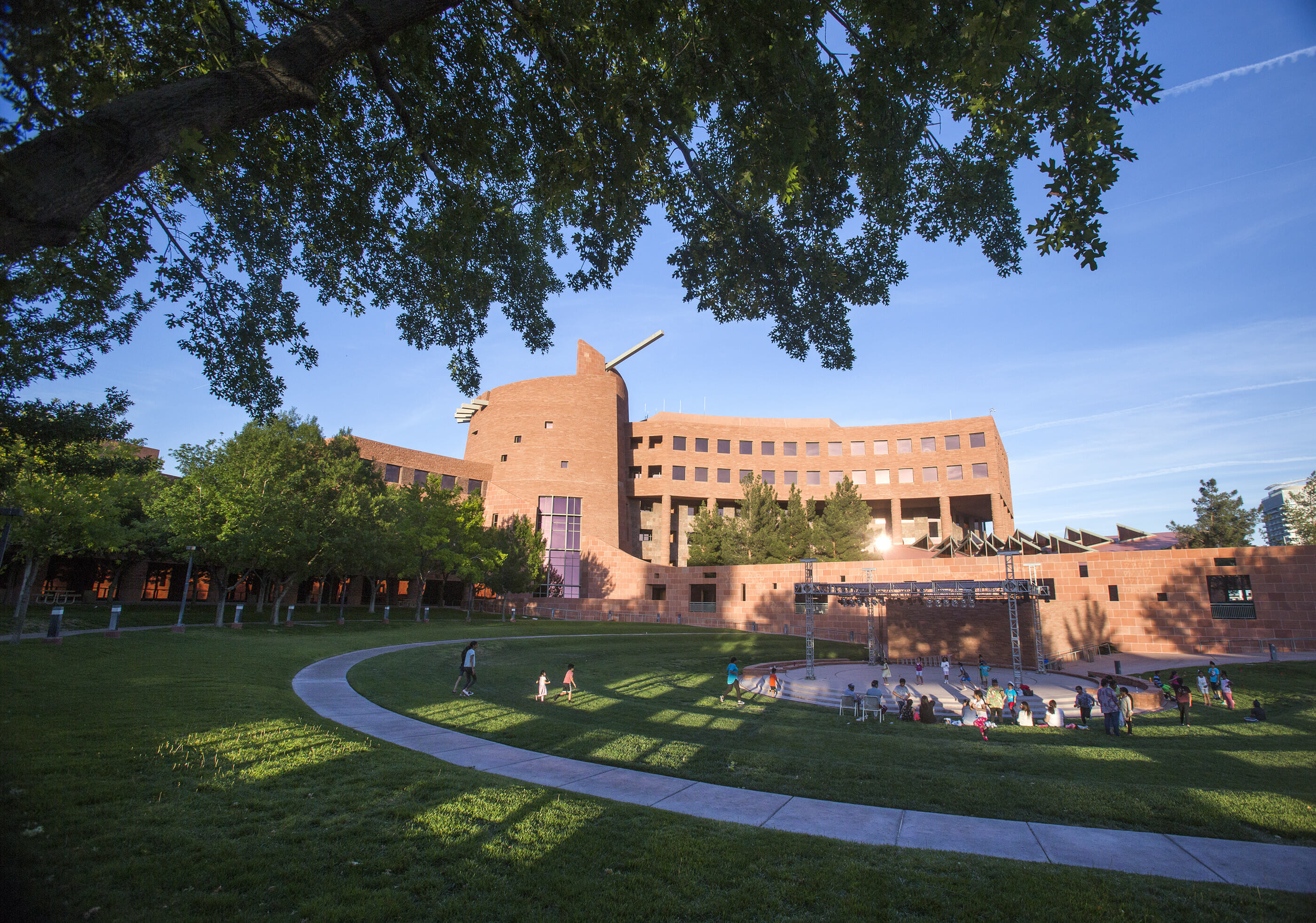 Nevada's most powerful local government body has been faced with major challenges this year, including a budget slashed as a result of a pandemic-induced economic downturn and the pressure of helping to reopen the economy in the state's most populous county.
Ten candidates are entering the final weeks of their campaigns for the Clark County Commission, campaigns begun months before COVID-19 was on their radar. Democrats are dramatically outpacing their challengers in funding for three of these spots while a fourth is host to a high-dollar contest between two high profile politicians.
Of the commission's seven seats, four are being contested this cycle, including those of the commission's chair, Marilyn Kirkpatrick, in District B and incumbent Michael Naft, who's raised more than $1 million since his 2019 appointment to the board, in District A.
Crowded Democratic primaries in Districts C and D have whittled the field to two high profile nominees. In District C, Democrat and former Secretary of State Ross Miller is taking on Las Vegas City Councilman Stavros Anthony, a Republican challenger in a district where registered Democrats outnumber Republicans, but neither party holds a majority.
District D sees Democratic Party Chair William McCurdy II take on three nonpartisan opponents, with former Las Vegas fire chief David Washington putting up the strongest fight. McCurdy has been heavily endorsed and financially backed by commission members in the only up-for-grabs district with a Democratic majority of registered voters.
Commission members earn $86,000 per year, far more for their positions than state legislators make for their part time work, and whoever wins a seat on this board will oversee three quarters of the state's population and one of its most famous and lucrative assets — the Las Vegas Strip.
District C
District C, which incorporates the northwest portion of the Las Vegas Valley, is host to a high-spending faceoff between Republican Las Vegas City Councilman Stavros Anthony and the former secretary of state, Democrat Ross Miller.
Democrats make up 38 percent of registered voters in District C while Republicans make up 32 percent and nonpartisans account for 23. Democrat Larry Brown, who currently holds the seat, has reached his term limit after serving on the board since 2009.
Anthony, who was recently appointed mayor pro tem for the City of Las Vegas, is fighting to overcome Democrat's slight registration lead and take the seat back for his party. The city councilman ran unopposed in June's primary election while Miller won a six-Democrat race for the nomination with 38 percent of the vote.
Miller has been critical of his Republican opponent, condemning him on Twitter for statements Anthony made about holding "violent rioters" in Jean prison following Black Lives Matter protests in June and referring to the councilman as a "Trump crony."
"I think there's two issues that, in my mind, people care about," Miller said during an interview with The Nevada Independent. "One is how to put the economy back on track and the other is making sure we keep people safe, both in terms of public health and also public safety. In both of those areas, I've got a lot of experience."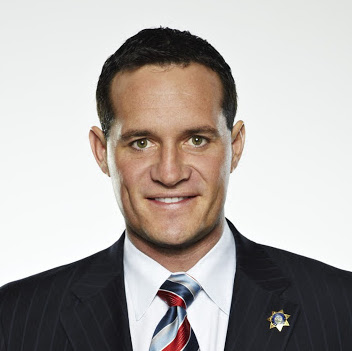 When asked about his experience with economic issues and how he'd handle budget shortages in the county, Miller, the son of former Gov. Bob Miller, referenced his time serving on the Board of Economic Development under former Gov. Brian Sandoval as well as his two-term tenure as secretary of state during the last economic recession.
"My agency implemented deeper cuts than perhaps any other… and there weren't easy answers," he said. "We had to cut in all areas. I would imagine that the county process will be very similar."
One department he believes should be prioritized when it comes to funding, Miller says, is the Las Vegas Metro Police Department. The Clark County Commission along with the Las Vegas City Council determines the budget of the LVMPD, and the county contributes 64 percent of its funding.
Miller shares this viewpoint with his opponent. Anthony, a retired police captain who worked with Metro for 29 years.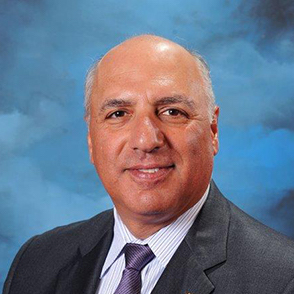 "My priority is to make sure that Metro is funded appropriately," Anthony said. "That we have the best paid and the best equipped and the best trained police officers in the country and that we have code enforcement officers that are out there making sure that we have great neighborhoods."
Although both candidates say public safety funding is vital to helping District C recover from the economic devastation of COVID-19, they have different priorities when it comes to helping the region become more economically resilient moving forward.
Anthony said that his priority, first and foremost, is opening businesses and getting people back to work. He intends to focus on reducing regulations, taxes, and licensing fees in order to help current businesses grow and encourage new businesses to open.
"Once people get back to work then they can start taking care of their families and they can start paying their tax bills," he said, going on to emphasize that government mandates "have to start opening up" to allow people to get back to work. At the moment in the county, restaurants, stores, and event venues still have capacity limits in place to ensure social distancing.
"I think if businesses want their customers to wear a mask in their business, customers are going to want to wear a mask," Anthony said.
Miller indicated that his approach may be more cautious, deferring to state guidance that he believes will ensure businesses "reopen safely," while still acknowledging the need to reopen the economy for workers.
"I think it's critical both to expand as safely as possible and try to reopen our economy," he said.
According to Miller, the county needs to set its sights on long-term solutions that will ensure economic diversity and prevent losses in gaming from devastating the region.
"We can potentially move much more aggressively towards the development of many other target sectors," Miller said. "Beyond gaming, where we've suffered so many layoffs."
Both candidates have reported large contributions and high spending in the second quarter of the year. Anthony's spending began even earlier: the candidate reported more than $200,000 in spending heading into the primary — even though he was running unopposed.
In the second quarter, Anthony reported $45,700 in contributions including major donations from NV Energy, developer Touchstone Living, which regularly presents development projects to the planning commission, and philanthropist Kris Engelstad McGarry, trustee of the Engelstad Family Foundation. He spent more than $63,000 on consulting and advertising in the same quarter and reported a cash on hand balance of nearly $212,000.
Miller has also seen large donations from developers, including $5,000 from Brass Cap Development, which recently began construction on a new industrial space located near Allegiant Stadium in Las Vegas, a project approved by the commission. Both candidates also received $5,000 donations from South Point. Miller received financial support from the Southern Nevada Building Trades Union's PAC. The union also endorsed Miller in the race.
Additionally, Miller received a $5,000 donation from the campaign of the commission's District F incumbent, Justin Jones.
Miller's campaign reported $89,741 in spending, more than $74,000 of which went to Consili, Inc., a Democratic campaign management agency based in Las Vegas and run by political consultant Jim Ferrence. At the end of quarter two, Miller's cash on hand balance was $3,640.
District D
In the heavily Democratic District D, which includes portions of North Las Vegas as well as downtown Las Vegas' Fremont Street, Assemblyman and Nevada Democratic Party Chairman William McCurdy II is hoping to transition from Legislature to the County Commission.
He faces three nonpartisan challengers on his quest, including a former Las Vegas fire chief with a history of community involvement, David Washington. Henry Thorns and Stanley Washington are also campaigning for the seat without a party affiliation.
McCurdy, who has represented District 6 in the Nevada Assembly since 2017, says that he sees "untapped potential" in Clark County's District D.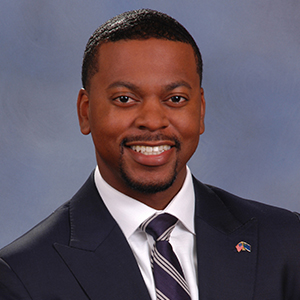 "I'm passionate about my district. I've been here my entire life as well in residence, and my family, it's where my family has been since the early 40s," McCurdy said. "I believe that we haven't achieved our truest potential in terms of economic development or economic investment, and I believe that we can do a better job in terms of the social infrastructure."
McCurdy pointed to long-term economic development focused on highlighting the district's culture and ethnic diversity, expanding workforce development in order to help the area's homeless population on their path to self-sufficiency, and improving resources for seniors in the region as some of his major goals if he's elected.
While the pandemic has not changed those goals for him, he says it has changed his timeline, as his short-term focus is on providing his constituents with resources to help with the health and economic impacts of the virus. He says that his experience in the Legislature during the first several months of this crisis will position him perfectly to do this.
"My legislative experience will help me to be able to perform and be ready to go, day one," he said. "COVID has greatly altered the way that I would have been going in, but having an ability to deal with that at a legislative level, work really closely with lawmakers who are helping us get the resources that we need from the federal level, will perfectly position me to be the greatest advocate that I can."
McCurdy reported more than $88,000 in contributions in the second quarter of the year, including a $10,000 donation from the campaign of District A incumbent Naft.
Naft isn't the only commission incumbent to show financial support for the assemblyman, who also received a $5,000 donation from District F incumbent Jones. McCurdy also received a $10,000 donation from the Southern Nevada Stronger PAC, which lists Jones as its main contact. The campaign also reported donations in the second quarter from Eva Segerblom and Carl Segerblom, two children of District E incumbent Tick Segerblom.
McCurdy's campaign has spent $80,714 during this same period on office expenses, consulting and advertising fees, and special event costs. More than $10,000 in expenses were reported by the campaign for Consili, Inc., the same agency utilized by both Miller and Naft.
While Thorns and Stanley Washington have reported no contributions, spending, or cash on hand in either of the year's first two quarters, David Washington has had a more financially active campaign.
Washington reported $6,915 in donations to the campaign last quarter and spent $6,751 in the same period. The majority of his spending went towards advertising expenses and a special event held in June at Chili's Grill and Bar in Las Vegas. The candidate's campaign reported a cash on hand balance of $11,841 at the end of June.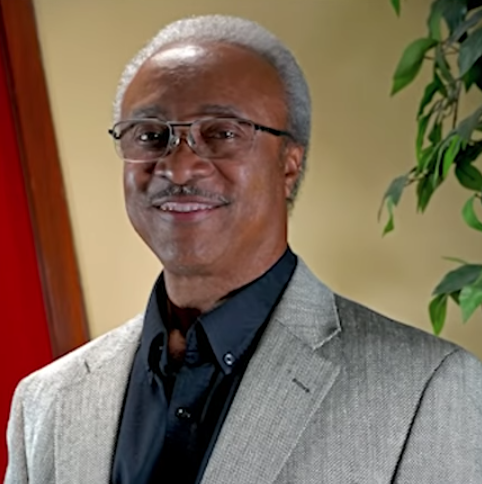 David Washington is a member of the Clark County Economic Opportunity Board, which administers Economic Opportunity Act funding to create programs and provide resources with the goal of helping low-income families achieve self-sufficiency. In an email to The Nevada Independent, David Washington said he is running for the position because of his experience in public safety as a fire chief.
"I have 29 years experience in a leadership role where I was responsible for budgets and staff supervision. Eight years, I served at the senior staff level. My last six years, I served as fire chief for the City of Las Vegas with a $100 million dollar budget," Washington said.
He also cited his time on the Governor's Commission on Homeland Security. The fire chief of each county in the state with a population above 100,000 has a seat on the commission, and Washington fulfilled that role during his time with the department.
If elected to the commission, Washington says, he would attempt to help the county recover economically by continuing policies such as the county's decision to suspend labor contracts in April, a decision that Washington praised. When asked about his budget priorities, he referred to public safety as a "big expense to any government agency" but said he would need to review all department's budgets before deciding what to preserve and what to cut.
While McCurdy said he didn't feel comfortable citing specific budget priorities, his views on how to better position the county to be more resilient in the future focus less on economics and more on social services. The candidate referenced better equipping food distribution sites as well as expanding programs to help those in danger of and struggling with homelessness as essential to creating a more resilient region.
"There were some people who were already one paycheck shy of losing it all," the Democratic candidate said. "So, what kind of services can we provide him and what kind of emergency funds do we have put up that we can work with our community stakeholders and partners to capture those folks before they lose their home?"
The District D seat is held by the commission's vice chairman, Lawrence Weekly, who has reached his term limit this year. It is the only district with a contested seat this cycle with a Democratic majority, with Democrats making up 50 percent of active registered voters while nonpartisans come in second with 25 percent and Republicans trail at 13 percent.
Neither Henry Thorns nor Stanley Washington responded to attempts to reach them for interviews for this story.
District A
In District A in the south of the county, incumbent Michael Naft is defending his seat against Republican challenger Michael Thomas, spending more than any other candidate for the board in an effort to preserve what he calls his role as his "neighbor's representative."
"I believe it is my responsibility to help make Clark County more accessible and user-friendly, and have been devoted to providing the services people need," Naft said in an email to The Nevada Independent.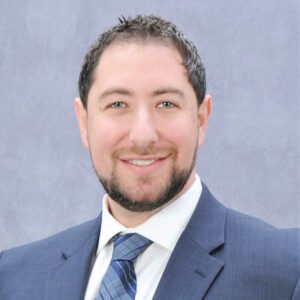 Naft, who was appointed to his seat in 2019 by Gov. Steve Sisolak, faced one opponent in the Democratic primary whom he defeated, garnering 74 percent of the vote. Democrats make up 39 percent of active registered voters in his district while Republicans make up 31 percent and nonpartisans account for 25 percent.
Naft has been spending heavily throughout his campaign, reporting more than $343,000 in expenses since January, including more than $194,000 in quarter two alone. His spending has been on a variety of things such as events at local businesses, consulting fees with multiple campaign strategy agencies both local and national, and contributions to other Democratic campaigns, including District D candidate William McCurdy.
Naft also saw many large donations during the second quarter, reporting $107,000 in contributions, the most of any commission candidate. He's received major donations from NV Energy, the Las Vegas Metro Chamber of Commerce, the Henderson Chamber of Commerce and the Nevada Service Employees Union.
The incumbent has also been endorsed by the Culinary Union, the Las Vegas Police Protective Association and the Nevada Conservation League, among others. His reported cash on hand balance is $754,279.
Naft says that serving on the commission during the COVID-19 pandemic has changed "everything" about his priorities for the county.
"I have responded to this health crisis with a two-pronged approach … We have focused on managing health and wellness as a means to mitigate the economic impact," he said. "I have advocated for utilizing a portion of our federal allocation of CARES Act dollars to help our local small business community. By awarding grants to local businesses we have been able to support the people they employ and the businesses they work with."
Naft's opponent, Michael Thomas, a retired police officer, has reported no contributions, spending, or cash on hand in either quarter this year. Thomas ran for the District A seat against then-incumbent Sisolak in 2016 as well, receiving 43 percent of the vote.
Thomas did not respond to requests for an interview for this story.
District B
Democratic Commission Chair Marilyn Kirkpatrick is running a re-election campaign in northern Clark County's District B against two opponents, Independent Warren Markowitz and Republican Kevin Williams.
Kirkpatrick has served on the commission since 2015 and was voted in as chair in 2019. Although the short-term needs of the county have changed in the past several months, Kirkpatrick says the pandemic has not changed her long-term priorities for the region.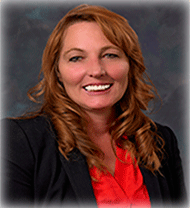 "We have to continue to move forward … There [are] some things that I might have to push aside for a little bit," she said. "I wouldn't say that it has impacted our priorities. More so, probably, highlighted the need for the priority."
Kirkpatrick was the only candidate for the seat to report contributions and spending during the first two quarters of the year. She has held the seat since 2015 and previously served as a Nevada assemblywoman. She has received major endorsements from Nevada state AFL-CIO, the Culinary Union, and the Las Vegas Police Protective Association, among others.
The chair listed public safety and the police department as one of her top two priorities when it comes to funding in the county. Her second major priority, she says, is social services, including programs addressing homelessness and truancy that she has spearheaded during her time on the board. The county provides social services throughout the region, for every city in the county in addition to unincorporated areas.
"We also have a huge responsibility to ensure social services needs are met," she said. "And we are really the safety net for many, many constituents out there, regardless of what entity they live in."
During quarter two, Kirkpatrick reported $31,850 in contributions including a $1,500 donation from the Las Vegas Chamber of Commerce.
The candidate also received $30,000 in the first two quarters from six companies that are all registered with the same Republic Services address in Las Vegas. The waste management company has a franchise agreement with the county and with the City of Las Vegas and operates the region's landfill.
Kirkpatrick said that she does not think any companies have "tried" to give over the contribution limit and that the Republic Services contract with the county was in place "long before" she started on the commission. The company's current agreement with the county was put in place in 1999 and extends through 2035.
"I don't look at my campaign contributions, and, in that respect, it doesn't get anybody any more than my constituents," she said.
The chair has spent more than $78,000 this quarter on a variety of expenses related to special events, office supplies and consulting. She reported nearly $16,000 in expenses paid to Accretive Consulting, a firm based in Las Vegas and owned by Kami Dempsey-Goudie. Her cash on hand balance at the end of June was $289,520.
Similar to District A, Democrats make up a plurality but not a majority of voters in District B. Active registered voters in the region are 40 percent Democrat, 31 percent Republican and 23 percent nonpartisan. Additionally, 4 percent of voters in the district are registered with the Independent American Party.
Markowitz, a member of the Independent American Party, is a Las Vegas attorney and founder of the Markowitz Law Firm. The candidate says that he's running to "return the county and it's government back to the electorate without playing favorites."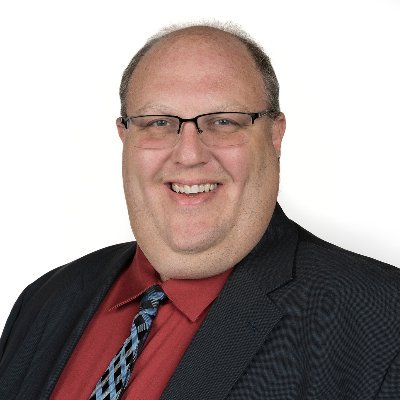 One of the candidate's major priorities is reopening the county, both by allowing businesses to resume operations at full capacity and opening schools in the Clark County School District, which are currently employing an online learning model.
"I would advance the concept of reversing the quarantine of the healthy, to that of the sick by moving to open businesses to their full capacity, removing feel good ideas that have little or no benefit, and getting schools back open," he said in an email to The Nevada Independent.
The commission has oversight of business operations and can set stricter standards than the state but has to abide by minimum statewide standards that set capacity limits. The board also does not make decisions about school policies in the region; those decisions are made by the board of trustees.
Markowitz has run for a variety of seats in the past, including unsuccessful campaigns for state Senate, state controller, Clark County School Board trustee and the District B seat on the commission in 2012.
Republican candidate Williams, the facility director for Boyd Gaming, also ran for the seat against Kirkpatrick in 2016, receiving 42 percent of the vote. While he didn't report any contributions or spending during the first two quarters of the year, his quarter three report shows $250 in contributions and $34 in expenses, leaving the candidate with a cash on hand balance of $148 at the end of September.
Williams did not respond to requests for interviews for this story.
This story was updated on October 14, 2020, at 12:05 p.m. to include comments from District B candidate Warren Ross Markowitz.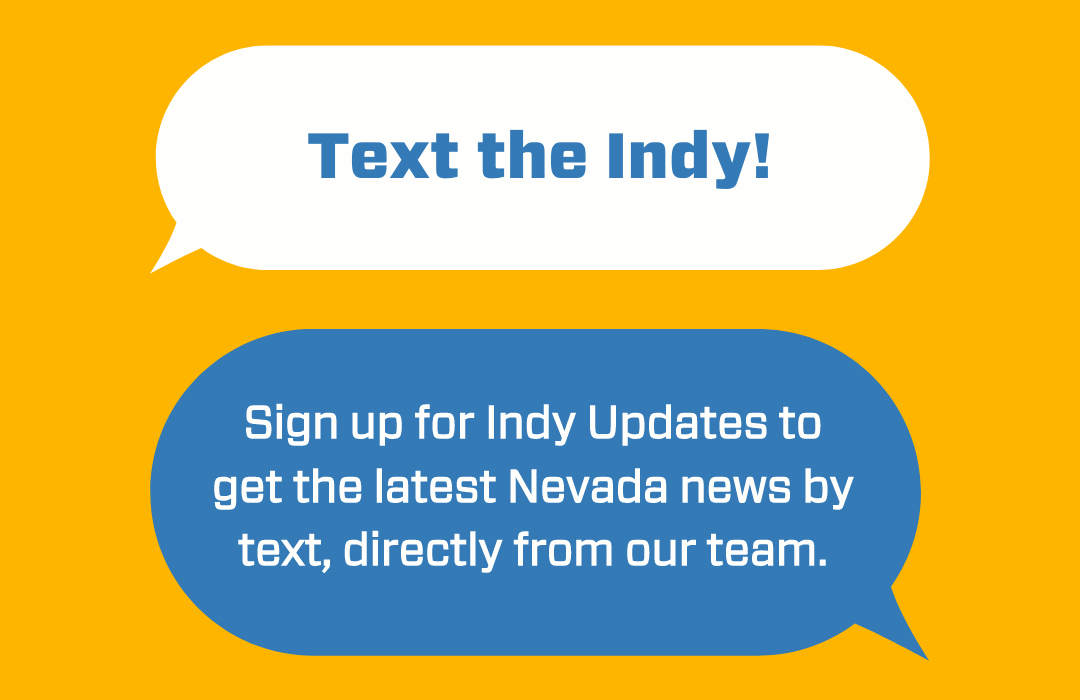 Featured Videos