The Clark County School District administrative offices on Monday, Jan 16, 2017. (Sam Morris/The Nevada Independent)
Election Preview: During critical time in education, four Clark County trustee seats up for grabs
October 11th, 2020 - 2:00am
The stakes were already high for the Clark County School District, which despite pockets of excellence, has for years battled crowded classrooms, less-than-ideal funding and lackluster student achievement.
Add a pandemic to the mix, and the list of difficulties facing the nation's fifth-largest school district just expanded.
That's why several down-ballot races this year should arguably receive more than the cursory passing glance: Four seats are up for grabs on the Clark County School Board of Trustees, and with only one incumbent running, the seven-member governmental body will gain at least three new faces come January. The revamped board will be guiding the district through an uncertain time, as the pandemic's academic and economic aftershocks come into sharper focus.
Three longtime school board members — Deanna Wright (District A), Chris Garvey (District B) and Linda Young (District C) — are termed out at the end of this year. Board President Lola Brooks, meanwhile, is running for re-election in District E against Alexis Salt, a teacher at Indian Springs Middle and High School.
These are the matchups in the other races:
Before we dive deeper into those contests, let's step back to the basics. For starters, what does the school board actually do?
On the surface, the role of a school trustee may appear rather dismal: The nonpartisan elected office comes with long meetings, meager pay ($9,000) and occasional torrents of public rage. But there is an upside: Trustees in theory have a chance to make a difference in the lives of roughly 310,000 children across Southern Nevada.
The Clark County School Board operates under this vision statement: "All students progress in school and graduate prepared to succeed and contribute in a diverse global society." In practice, that means the trustees provide policy oversight and give direction to Superintendent Jesus Jara. For instance, the board voted on school reopening decisions earlier this year and also gave Jara his first evaluation.
But personality conflicts among trustees and division over Jara's leadership have defined the board in recent months. In July, three trustees requested a special meeting to discuss the superintendent's actions and employment. But the meeting ended before it really even got off the ground.
It's difficult to say whether those events or pandemic-related education concerns are driving more interest in the trustee races. By natural association with the general election, the contests will likely see higher voter participation rates. During the June primary election — which whittled the field to the current eight candidates — the school board races drew, on the low end, 26,505 votes in District C to, on the high end, 52,229 votes in District A.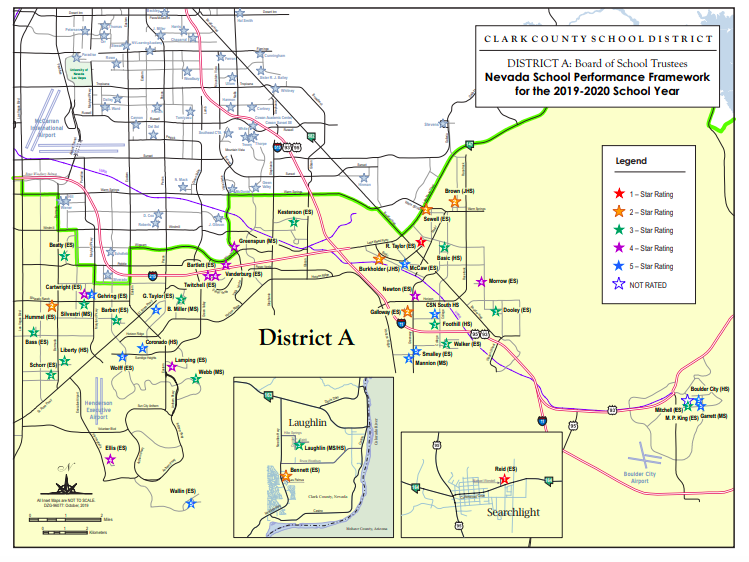 District A
Two education unions that have long been at odds with each other have backed different candidates in this race to represent the Henderson-area district.
The Clark County Education Association has endorsed Liberty Leavitt, a former teacher and administrator with the school district who now works at a nonprofit serving underprivileged children. She's also the wife of former GOP state Sen. Michael Roberson.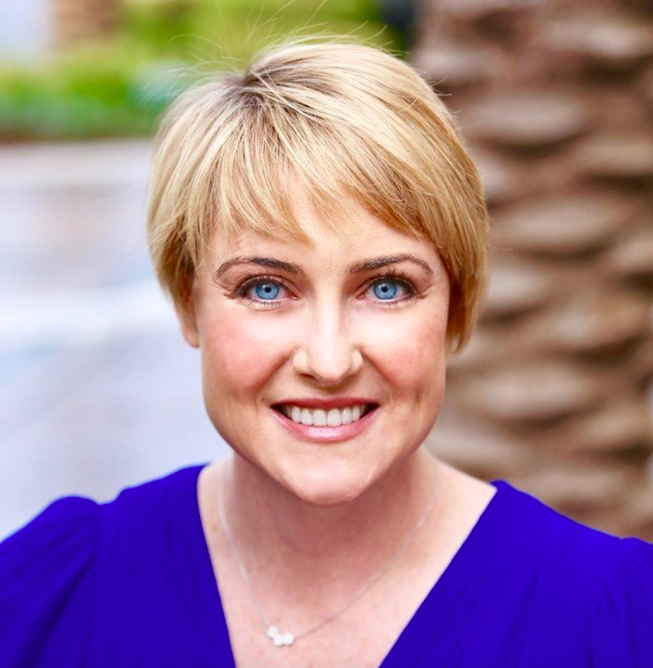 The Nevada State Education Association and its smaller local affiliate, meanwhile, have thrown their support behind Lisa Guzman, executive director of the Education Support Employees Association.
But both women say they entered the race on their own accord, buoyed by the chance to make an imprint on the K-12 education system.
For Guzman, the decision came at the very beginning of the pandemic when she grew dissatisfied with what she viewed as the district's lack of planning for any disaster situation. "I just felt horrible because I wish I could have helped," she said.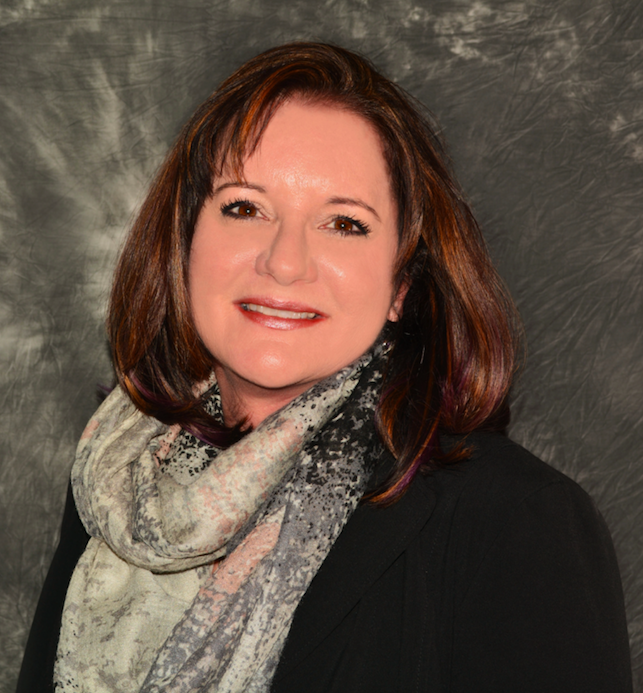 For Leavitt, the decision was a combination of growing up in the district, watching the reorganization play out behind the scenes as a central office administrator and then becoming a mother this year. "I have the experience as a teacher and administrator, as somebody who knows the state Legislature and knows the business community and works closely with the business community," she said. "And now I'm a mom ... Between all of those relationships, I really want to best serve our kids."
The dynamics of the existing school board and fellow trustee races haven't gone unnoticed, though.
"I think we've seen a lot of partisan politics. I think we've seen a lot of political agendas and personal agendas," Leavitt said. "And I just think that needs to end, quite frankly. That's a detriment to our students."
Guzman said her union experience doing interest-based bargaining — a strategy that involves bringing multiple options to the table to solve disputes — would aid her well on the school board.
"If I walk in and I don't bring my ego to the table, and I just bring options, and I see how they evaluate those options, then I think it will make it so that folks realize that I'm really, truly looking out for the kid," Guzman said.
In the June primary, Guzman scooped up 26 percent of the votes, while Leavitt captured 19 percent. But Leavitt has a fundraising advantage, with $65,270 banked through the second quarter of this year, according to campaign finance records. Guzman has raised $15,405 during that same period.
Whoever wins the contest will be coming aboard at a critical juncture in the district's history.
Leavitt said the district needs to take an honest look at itself and figure out why students are leaving for other options in the community, such as charter or private schools. The district's enrollment is down roughly 3 percent this year. As a former magnet coordinator at Advanced Technologies Academy, Leavitt said she saw firsthand the demand for entry into that school.
"We know those work," she said, referring to magnet schools. "So we've continued to improve them, but let's do more. What does it take in our local elementary schools? Why are parents sending their kids to Pinecrest?"
Guzman, on the other hand, said the district needs to do a better job sharing its narrative with the Legislature, especially when it comes to the inequities regarding student achievement. She said state lawmakers should be keenly aware of how budget cuts magnify those inequities. But Guzman also said she believes strengthening community involvement is another path toward eliminating some of the achievement barriers.
"Once the community gets involved with a school, then the inequities are lessened because there are supports in place," she said.
Leavitt has picked up endorsements from the Las Vegas Review-Journal, Vegas Chamber and Clark County Black Caucus, among others. The Progressive Leadership Alliance of Nevada Action Fund, Culinary Workers Union Local 226 and the Nevada State AFL-CIO and the Education Support Employees Association are among the organizations backing Guzman.
The Las Vegas Sun endorsed both Leavitt and Guzman.
Trustee Deanna Wright currently represents District A, which covers a large swath of Henderson as well as Laughlin and Searchlight.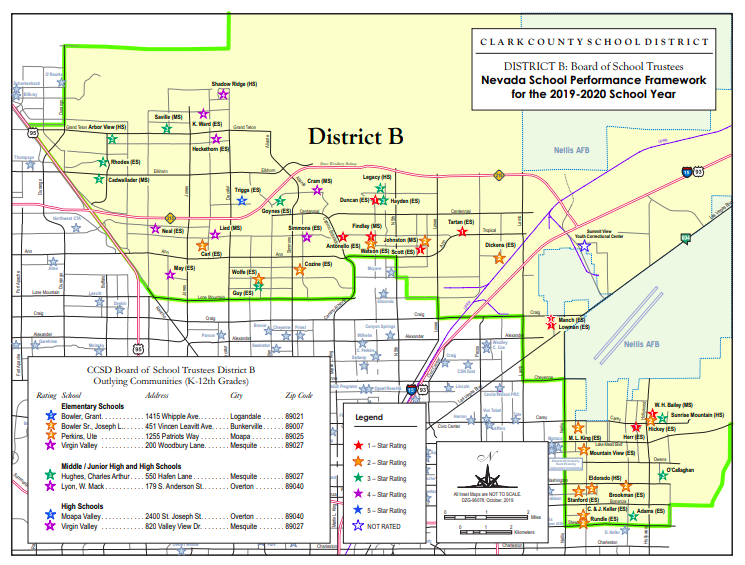 District B
The race for the District B seat has arguably been the most partisan battle, despite the position being a nonpartisan office. A self-described conservative is facing off against a moderate Democrat to represent this district, which covers a large portion of the upper valley, including parts of North Las Vegas.
On her campaign website, Katie Williams describes herself as a mother, veteran and former small business owner who is "fighting to bring a new, conservative voice to the Clark County School Board." Her opponent, Jeff Proffitt, is a native Las Vegan and business manager of the Sheet Metal Workers Local 88 whose campaign site says he is running for school board because he believes "our kids should come first."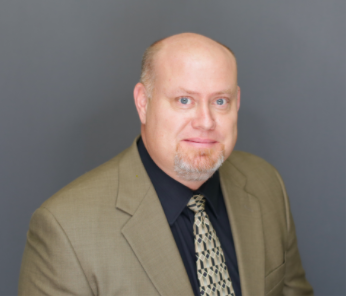 In a crowded primary race, Williams secured 24 percent of votes, and Proffitt snagged 19 percent. Whoever wins the general election will replace Trustee Chris Garvey.
Williams said she jumped into the race because she sees too many young mothers or voters complain about local government without doing anything about it. She has a preschool-age daughter.
"I don't ever feel like I can complain about something if I'm not actively trying to help change or fix it," she said.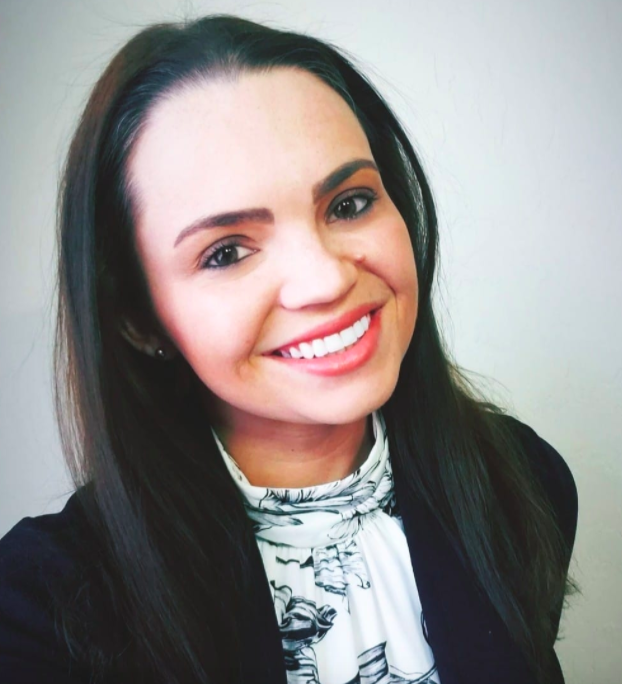 Even so, Williams has come under scrutiny for her outspoken nature on social media. Last year, she made headlines after saying she was stripped of her Ms. Nevada title for espousing her conservative viewpoints online.
With 12,000 followers on Twitter, Williams has cultivated a social media presence with posts that support President Donald Trump, decry socialism, back school choice and tout her pro-life views. For instance, on Oct. 5, she tweeted: "I'll wear a mask when you decide it's not ok to kill babies. Being Pro Life means protecting the most at risk. That's the 1 million babies per year this country kills, not the adults walking around scared of their own shadow."
Williams makes no apologies for her partisan posts but says education is a nonpartisan issue because "our students don't care if you're Republican or Democratic, conservative or liberal." She said they just want their needs met.
"Yes, I am outspoken. I'm outwardly supportive of the president. I'm outwardly supportive of certain Senate members and congressional members," Williams said. "But that doesn't necessarily mean that I can't always put those thoughts and views set aside for those moments in time because again, like I said, when I'm looking at the kids, that's my mission. That's my goal. I don't really care if their parents are Democrats or Republicans. I want their parents to be involved."
Her opponent, Proffitt, describes himself as a moderate Democrat but has largely shied away from partisan politics, at least in the social media universe. Proffitt said he has friends on both sides of the political aisle and believes bipartisanship is the path toward accomplishing education improvements.
"They both want to fund education. They just want to do it a different way," he said, referring to Democrats and Republicans. "But I think if they would just stop the party politics, they would probably realize that they're probably pretty close to each other 80 percent of the time."
From a platform standpoint, both candidates have articulated some clear missions if they were to be elected. Williams has said she would donate her trustee salary, call for a forensic audit of the school district, push for schools to fully reopen, advocate for school choice and work toward eliminating union influence.
"I think that it's very important for the schools to rebuild trust with the parents because I think that they've lost that over the last couple months," Williams said.
Proffitt also wants schools to reopen, starting first with students who have special education needs and followed by clear transition plans for elementary, middle and high schools.
"It's time to start putting plans in place," he said. "The numbers are looking good."
Additionally, Proffitt — whose two youngest children attend the school district in Moapa, where his family lives — said he wants to see the school system expand its career and technical education opportunities, hire more educators with diverse backgrounds and take a more critical look at why students are leaving for charter or private schools.
"There's a lot of issues that CCSD just doesn't want to be flexible about that other school districts, charter schools, and these microschools, they don't have a problem thinking this way," he said.
Some of the organizations that have endorsed Proffitt include Power 2 Parent, the Culinary Workers Union Local 226, the Las Vegas Sun, the Clark County Education Association, the Nevada State Education Association and the Education Support Employees Association. The Public Safety Alliance of Nevada, the Law Enforcement Loyalty PAC, the Las Vegas-Review Journal and Mesquite City Councilwoman Annie Black support Williams.
As for campaign cash, Williams reported raising $3,406 through the first half of the year, while Proffitt banked $38,471 during that period.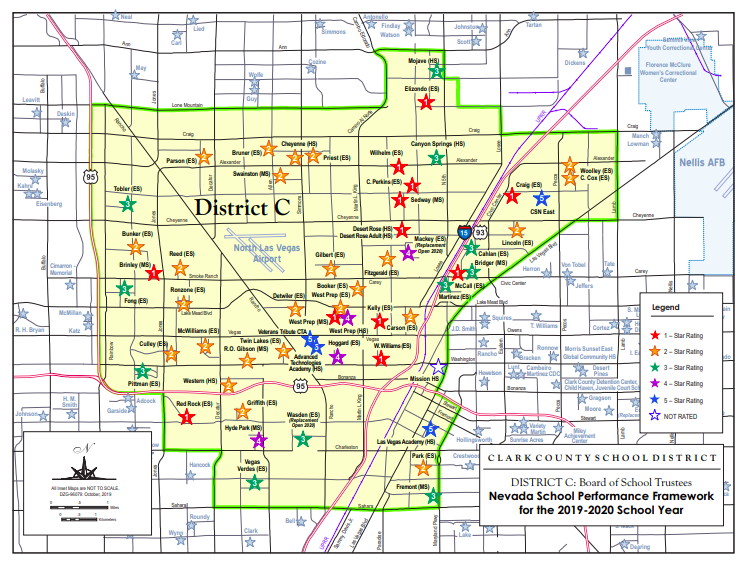 District C
The race for the District C trustee seat features two women — Tameka Henry and Evelyn Garcia Morales — who have some distinct similarities.
They both grew up in the neighborhood they hope to serve. They both have been immersed in various education and child wellness initiatives. And they're both deeply concerned about achievement gaps that exist among students attending school in District C, which covers parts of West Las Vegas and North Las Vegas.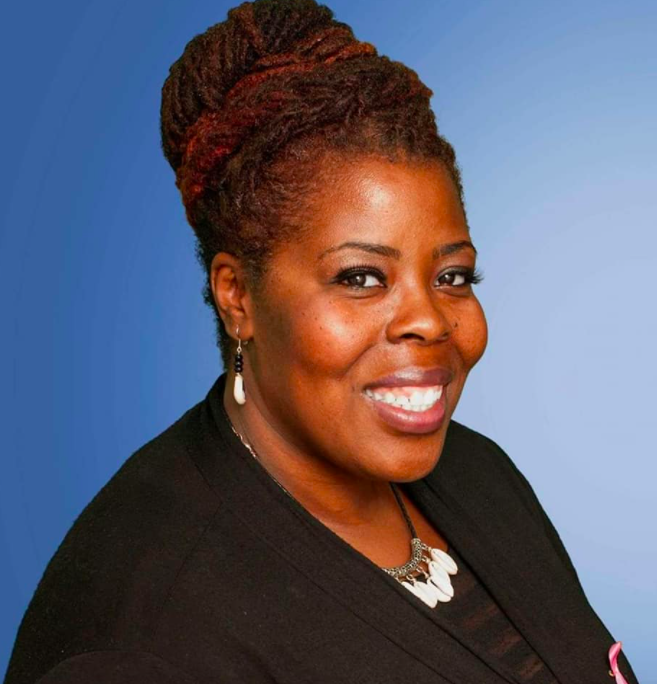 Henry has been a longtime advocate for Head Start, a federal program focused on school readiness for children from low-income families. She is director of mentorship for TULIPS, a nonprofit mentorship program for young female leaders, and a program instructor for After-School All-Stars, an enrichment program for K-12 students.
Garcia Morales, meanwhile, spent 11 years in Washington, D.C., managing leadership programs for Latino students across the country. Now, she's executive director of the Fulfillment Fund Las Vegas, a nonprofit focused on college attainment for low-income students.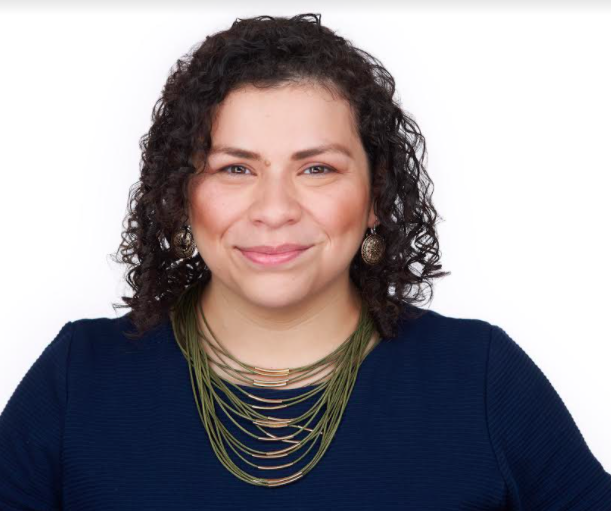 Henry and Garcia Morales are seeking the school board seat held by Trustee Linda Young. The pair finished neck and neck in the June primary, where Henry emerged with 21 percent of the votes and Garcia Morales captured 20 percent.
For Henry, the decision to run was rooted in wanting to give families more of a voice in improving education opportunities for their children.
"We deserve access to high-quality education as well," she said. "And so I just want to do my part as a trustee to ensure that I continue to uplift the voices of the families and communities."
Of Henry's four children, two remain in the K-12 education system. One daughter attends the Clark County School District, and another daughter goes to Nevada State High School, which is a charter for juniors and seniors. Henry said her daughter made the switch to a charter because she wanted more college courses and smaller class sizes.
Her daughter's move to a charter school — which she acknowledged isn't possible for all families because of transportation hurdles — has reinforced her desire to improve neighborhood schools within the district.
"I know that we can strengthen our public schools and we need to address classroom sizes," Henry said. "The only way we're going to be able to do that is to get the additional funding as needed."
Garcia Morales, who has a son in the Clark County School District, said she worries about the low academic proficiency rates for students and how that will affect them in the long run. For instance, it may hamper their higher education dreams if they're saddled with remedial coursework after high school, she said.
As a trustee, Garcia Morales said she would commit herself to working with colleagues and families to "advance the work in equity so that our community is in less pain."
As the race hurtles toward the general election, Garcia Morales has a fundraising advantage with $29,437 socked away during the first half of the year. Henry, meanwhile, raised $19,640 during that same period.
Several elected leaders, including state Sen. Yvanna Cancela, Assemblywoman Selena Torres and State Board of Education Member Felicia Ortiz, have endorsed Garcia Morales, along with the Las Vegas Sun. Assemblywoman Kasina Douglass-Boone has thrown her support behind Henry as well as organizations such as the Clark County Black Caucus, the Las Vegas Review-Journal and the Clark County Education Association.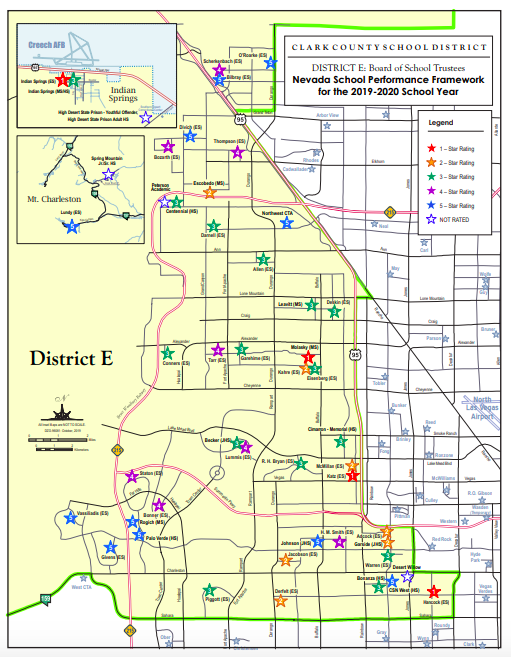 District E
Do voters in this largely suburban district want continuity or representation from an educator?
That's the major question in this race, which features the only incumbent, Clark County School Board President Lola Brooks, who is being challenged by Alexis Salt, a school district teacher.
Brooks, a data analyst at a charter school serving at-risk students, says she considered walking away after one term. But she didn't think it would be wise for the school board to have four new members navigating a learning curve amid the pandemic.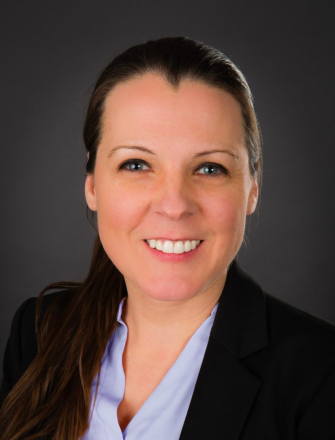 "Honestly, I just think the stakes are too high to not do it," she said. "I think that even without a pandemic, it's very hard to have four brand new board members."
Her opponent disagrees. Salt said she started attending school board meetings years ago for informational purposes. She began speaking up during board meetings more than a year ago when Superintendent Jesus Jara proposed eliminating the dean positions.
"As time went on, it became increasingly obvious that they did know how their decisions were impacting the classroom," Salt said, referring to trustees. "And it just either wasn't a priority, or it wasn't something that they were overly concerned with."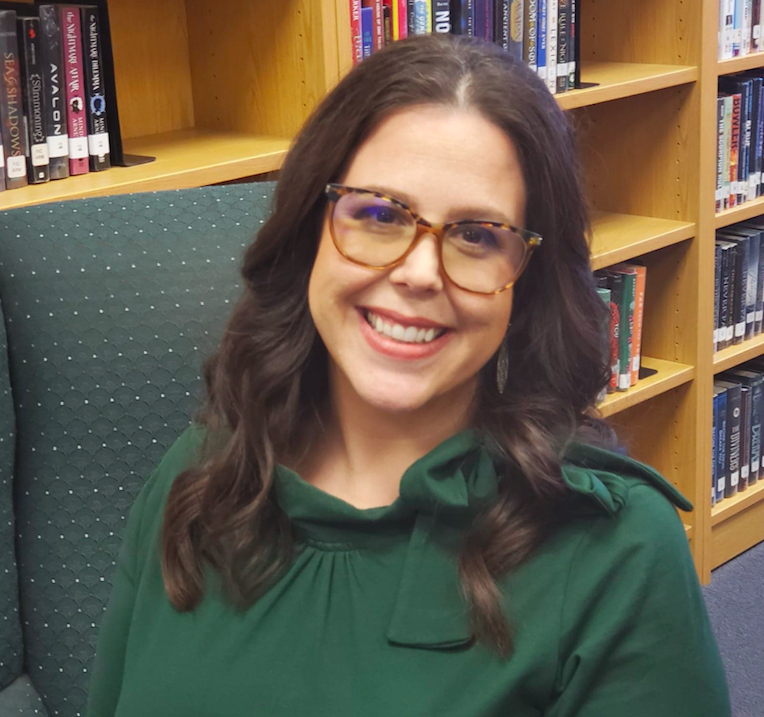 Her decision to run for school board stemmed from that realization as well as encouragement from some fellow educators. If she wins the election, she will resign from her teaching job.
"Ultimately, I can impact a lot more students sitting on that dais than I can in my classroom," she said.
Salt's campaign, however, has gotten a boost from an existing board member — Trustee Danielle Ford, who has at times publicly clashed with Brooks. Rising Phoenix LLC, a company owned by Ford, contributed $10,000 worth of in-kind donations — described as "website and marketing" — for Salt, according to campaign finance records.
Brooks declined to address that dynamic — a fellow trustee helping her opponent — other than to say it's not something she would do; however, she did express concern about some candidates vying for a position on the board.
"I do think that there are some people running that I feel would create more division and more attention on that board than already exists and would really, really would not allow the board to focus on their true mission of serving students and their families," she said.
Salt defended the in-kind contribution she received from Ford, saying they are friends and wanted to report it so as to be fully transparent.
Both candidates have filed their campaign finance reports through the third quarter of this year, and those reports show Salt has a significant fundraising advantage. Salt reported raising $30,492, while Brooks tucked away $13,184.
Brooks maintained a slight edge in the June primary, garnering 22 percent of the votes cast in District E. Salt earned 18 percent of the votes.
Heading into the general election, Salt said she wants potential voters to know that she intends to improve communication by serving as a "bridge between the bureaucracy that is the school district and the community."
She's also sounding the alarm about the district needing a solid mental health plan in place before students and staff return to in-person instruction.
"Just one traumatized kid can throw a classroom off for an entire year, and we're looking at a lot of traumatized kids coming back to school," Salt said. "And so I think, if nothing else, people need to really be pressuring the school district and their local schools to make sure that we have a strong plan to meet that when we come back, because our community is really hurting right now."
Brooks said the board and district need to clearly communicate the reopening plan, spelling out the metrics used to make the decision as well as the timeline and process for bringing students back to the classroom. The reopening decision over the summer contributed to three other trustees — Linda Cavazos, Danielle Ford and Linda Young — calling for the special board meeting to discuss Jara's performance. Brooks was among the trustees who voted to swiftly end the special meeting before a discussion about the superintendent's employment.
Brooks defended herself against any insinuations that she has been too soft on Jara, saying that instead she's trying to fulfill her role as board chair.
"I'm also trying to keep board members within the boundaries of their role, and these are things that you really don't get to see other board members do because they're not chairing a meeting," she said.
The Clark County Education Association, the Vegas Chamber and the Latin Chamber of Commerce, Las Vegas Sun and the Las Vegas Review-Journal are among the organizations that have endorsed Brooks. Salt, meanwhile, counts the Nevada Education Association of Southern Nevada, the Education Support Employees Association and the Culinary Workers Union Local 226 among her supporters.
Comment Policy (updated 10/4/19): Please keep your comments civil. We reserve the right to delete comments or ban users who engage in personal attacks, use an excess of profanity, make verifiably false statements or are otherwise nasty.