Election Preview: Sparks City Council candidates fight to show they know community the best, look to address infrastructure, housing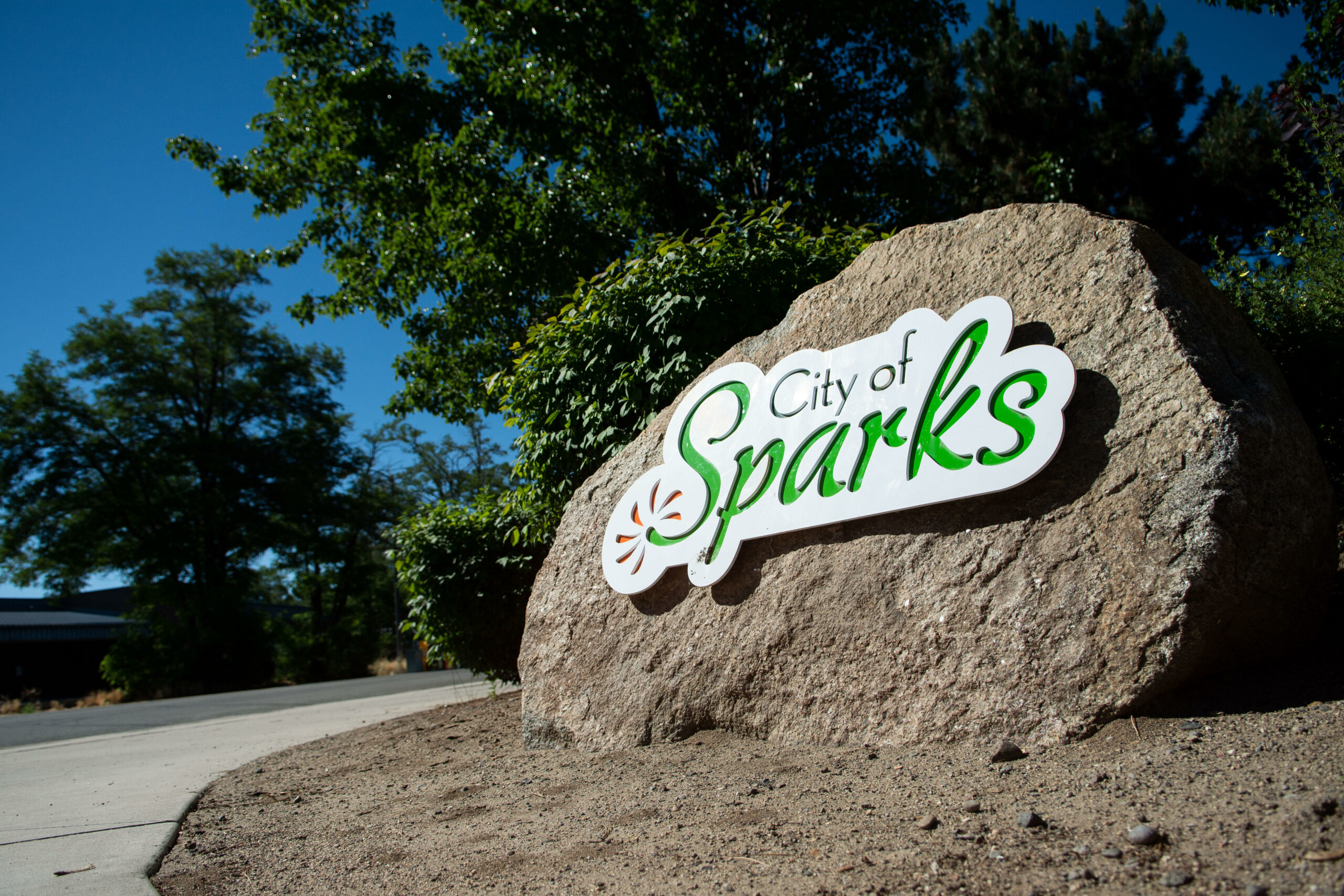 With the death of Mayor Ron Smith in early August, the Sparks City Council has already experienced a shake up this year. The November election may bring a new round of musical chairs.
Former Ward 2 Councilman Ed Lawson, who was previously mayor pro tempore, the person who serves in the mayor's absence, was sworn in as mayor in mid-September. Dian VanderWell was appointed to Lawson's seat with a unanimous vote by the council.
Although the 2018 race in Sparks saw all three open seats of the five-person council filled in the primary, this year's primary didn't solidify all results. Instead, the two incumbents in Wards 1 and 3 had considerable leads over their opponents, but fell short of the 50-plus-one votes needed to avoid a general election.
Incumbents Donald Abbott in Ward 1 and Paul Anderson in Ward 3 have had a considerable lead in cash on hand since the cycle started and point to their primary wins as a sign of support from voters. Meanwhile, challengers Wendy Stolyarov in Ward 1 and Quentin Smith in Ward 3 have characterized the incumbents as disconnected from their respective wards and argue that they would be better representatives on the council. The job comes with a salary of about $55,000.
With no challengers, Councilman Kristopher Dahir will automatically reclaim his Ward 5 seat, which runs from city center to the north of Sparks.
Here's a look at the races.
Ward 1
Abbott and Stolyarov are seeking to prove who is the most on-the-ground and connected to the voters of Ward 1, which covers downtown and the southwest portion of the city.
The June primary showed Abbott taking the lead with 45.8 percent of the vote. Stolyarov was 268 votes behind and took 33.5 percent of the vote.
Abbott won the seat in 2016, becoming the youngest member to ever serve on the council at 26 years old. He said he is seeking reelection to expand the senior citizen advisory board, continue downtown development while honoring Sparks' history and support city infrastructure, including keeping the sewer treatment plant running properly and prioritizing which roads and sidewalks to redo.
"This wasn't a job I ever thought I would ever have, and I'm thankful everyday to not only help the city, but to help the people and be accessible to people," he said.
Abbott labels his creation of a senior citizen advisory committee, a campaign promise, as the greatest achievement of his first term and said helping elders in the community is a passion of his, in spite of his youth. He said he wants to use his second term in part to keep the board alive and help it grow.
Remaining accessible to constituents is a priority for Abbott, who said he's "on the clock theoretically to Sparks 24 hours a day, 7 days a week." He said he's made a point of connecting with constituents during his time on the council and answering his phone even outside of business hours.
"There are probably a ton of different … ideas I have from either people calling me with either a complaint or a suggestion of things that we could do in Ward 1, but we haven't been able to get to it because either funding or hands tied around this and that," he said. "So there's more people to help."
Stolyarov said she was motivated to run for the Ward 1 seat after experiencing issues with rising rent in Sparks, a city she moved to in 2017 in part for its affordability, and thinking, "if [the increase in rent] was bad for me, it was going to be substantially worse for a lot of people." Rents have increased more than 40 percent in the Reno-Sparks area since 2014.
Stolyarov said the final straw in her decision to run was Mayor Ron Smith's attempt to shut down Drag Queen Story Hour in 2019 and seeing that Lawson was the only council member to show up for the event. She said she felt it sent an unwelcoming message to people who identify as "something that isn't strictly straight and cis."
"I just thought, 'That's it. We've got to have more representation on Sparks City Council. We need to do more work on affordable housing, and we need to make sure that everyone feels welcome here,'" she said.
Stolyarov, who identifies as pansexual and would be the first openly LGBTQ+ member of the Sparks City Council, said she has a 10-point plan for increasing Sparks' rating for the Human Rights Campaign's Municipal Equality Index that measures a city's support for LGBTQ+ people. Sparks has a 44 out of 100, beating only Mesquite of the 10 Nevada cities analyzed. Next door, Reno has a 100.
If elected, Stolyarov said her first priority would be creating affordable housing, bringing down the cost of existing housing and increasing renter and tenant protections, especially in the context of the "tsunami" coming with the end of the eviction moratorium.
"Ward 1 is one of the poorest areas in the region and the number of people who are suffering right now is astonishing," she said. "We need moral leadership to help people who are suffering right now. People who are barely hanging on by their fingernails."
Stolyarov, who has been highlighting that she is a Democrat on campaign materials, said that as a registered nonpartisan, Abbott is not representative of the "very blue" Ward.
"He's not a Democrat and has voted with his Republican colleagues on pretty much everything. It's just unanimous vote after unanimous vote," she said. "I believe there should be at least one Democrat on Sparks City Council, and Ward 1 deserves representation."
All councilmembers are registered Republican or nonpartisan, or they didn't specify their party.
Stolyarov also said that Democrat Denise López, who ran against Abbott in 2016, should be in the Ward 1 seat because she won the most votes from Ward 1 voters in both the primary and the general election, but because Sparks did hybrid voting — where voters of the ward determine the primary winners but voters of the city determine the winner of the election — Abbott won in 2016.
In the 2017 session, the Legislature passed SB202, introduced by Democratic Sen. Julia Ratti, the Ward 1 city councilwoman Abbott succeeded, to make all Sparks City Council races determined only by voters in a respective ward.
Ratti's election PAC gave Stolyarov $1,500.
Abbott pointed to this year's primary win as evidence that he has support in his ward and said that councilmembers wear two hats: supporting their respective ward and representing the city as a whole.
Abbott raised about $4,400 in the second quarter, $3,000 of which came from donations of more than $100 — a big switch from his first quarter fundraising that saw more than $4,000 of his $6,000 raised coming from donations of $100 or less. His biggest donations were $1,500 from the Committee to elect Wes Duncan, a Republican who lost to Aaron Ford in the 2018 race for attorney general, $1,000 from NV Energy and $1,100 via an in-kind donation of advertising from a Northern Nevada Spanish newspaper, El Sol de Nevada.
Stolyarov almost doubled her fundraising in the second period, raising more than $12,000, compared to the first period. Stolyarov, who owns a company that provides media work for Northern Nevada labor organizations, received several donations from unions, including $5,000 from the Washington D.C.-based Teamsters DRIVE Committee, the political action committee of the largest union in the country, and $1,000 from Construction Trades COPE, which represents several local unions. Democratic Assemblywoman Sarah Peters' PAC also donated $1,000 to Stolyarov.
Both Abbott and Stolyarov have bought several rounds of Facebook advertising, but Abbott has extended his advertising to Google and Snapchat. After spending almost $27,000 mostly on advertising, Abbott has more than $19,000 in cash on hand. Stolyarov spent more than $12,000 on advertising and has $4,000 in available cash.
Ward 3
Like Ward 1, the Ward 3 primary saw incumbent Anderson, with 44.6 percent of the vote, secure a significant lead over novice challengers, beating Smith by 999 votes. Smith edged out the rest of the competition, beating out third place by just 47 votes and taking 19.2 percent of the vote.
Anderson was appointed to the Ward 3 seat, covering southeast Sparks, in 2018 by Ron Smith after he became mayor.
Outside of his nearly two years on the council, Anderson said he has better experience than Smith for the position. He cited 30 years of various roles in the business sector and his appointment from three governors to the State Board of Agriculture, which he says is similar in budget responsibilities and personnel management to the city council.
If he retains his seat, Anderson said he would continue to address long-lasting hardships from the pandemic, including "responsible budgeting" in light of deep cuts. Anderson said one of his biggest concerns is public health and safety, which he said encompasses everything from supporting firefighters to infrastructure.
"I joke about if you flush your toilet and the contents end up in your living room, you've got a health and safety issue," he said. "Likewise with the roadways and everything else, it goes along with that infrastructure. If they're not maintained and provided for adequately, that in itself is gonna cause us health and safety issues."
Anderson said he's been getting involved with the community and listening to needs during the pandemic by joining various meetings, including those of homeowners associations and business groups. He has also joined other councilmembers in attending city-sponsored Every Voice Counts meetings, which focuses on diversity, inclusion and equity, with Hispanic and Black community members.
"I've come to understand that I have a different lens that I look through than other people in the community," Anderson said. "It sometimes cuts deep when you hear the concerns of others that I might not see or might not understand."
Anderson said some policies coming from these conversations are in motion, including the implementation of a diversity council that was approved years ago but never progressed.
Smith said that from his perspective as a resident, he hasn't seen the city council address critical issues such as housing affordability and a stagnant economy in Sparks. He said Anderson is "aloof" and not connected to the community.
If elected, Smith said that bringing transparency to the role will be his main priority. He also said he would make his calendar public, so constituents can know who he is meeting with and when.
"I'm looking to revolutionize this position. This is not just about building codes and planning — it's about dealing with the day-to-day operations about what's going on in the city," he said. "I'm looking to change this role to be more than just city planning."
Smith, a faculty member at the University of Nevada, Reno who recruits National Merit Scholarship finalists and other scholars, said he would like to address issues with homelessness in the area, the rising cost of homes, water-related issues and long response times from fire stations in the area.
He would also like to see "smart growth." Smith said he has refused to take funds from developers so as to not compromise his decisions if he wins in November, explaining that developing on the surrounding mountains might have environmental consequences and may also irritate home owners who were told years ago that no one would build behind them.
"I'm in an area that is landlocked, and I don't want to take anyone's money to change my view of what they want to be built," he said. "I want developers to come and go to the planning commission and also the city council and put forth the best idea that works for the city, not necessarily for their back pocket."
In the first quarter, Anderson received a $5,000 donation from Silverwind Development, which has completed millions of dollars' worth of development in Victorian Square in downtown Sparks. In the second quarter, Anderson raised $3,500, including $2,000 from Q&D Construction, $1,000 from NV Energy and $500 from the Associated General Contractors.
Smith raised $8,430 in the second quarter, including a $5,000 donation from the Teamsters Union Local 533 and $500 from the Ironworkers Local 118. He also made several small loans to himself totaling nearly $2,500.
Anderson and Smith both spent most of their spending – $19,000 and $5,300, respectively — on advertising and consultants. Anderson has $13,000 in available cash and Smith has $4,535.
Smith echoed sentiments of other candidates and urged voters to pay attention to local races even amid a fiery presidential election.
"When let's say your national government fails you, then where do you look? And that's why I think it's so important to know who your local officials are," he said. "Because sometimes there is help at the local level where nationally, folks can't really help you."
Disclosure: Wendy Stolyarov's fiancé is David Colborne, a columnist for The Nevada Independent.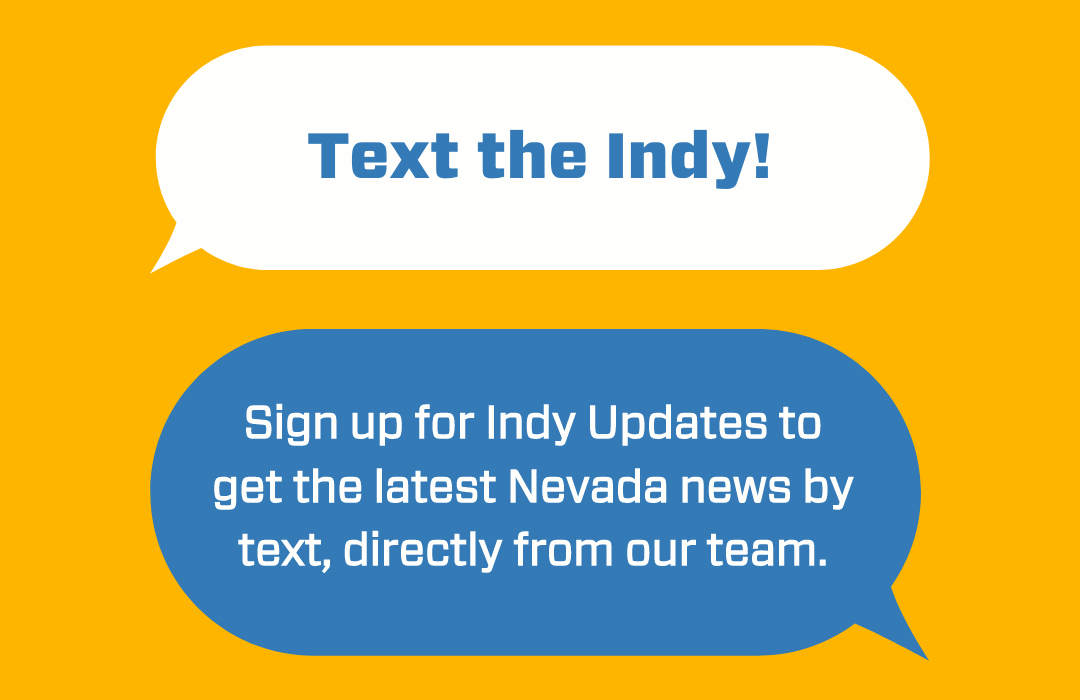 Featured Videos
Comment Policy (updated 4/20/2021): Please keep your comments civil. We reserve the right to delete comments or ban users who engage in personal attacks, use an excess of profanity, make verifiably false statements or are otherwise nasty. Comments that contain links must be approved by admin.