Exchange official 'deeply concerned' about impact of short-term health insurance plans on premiums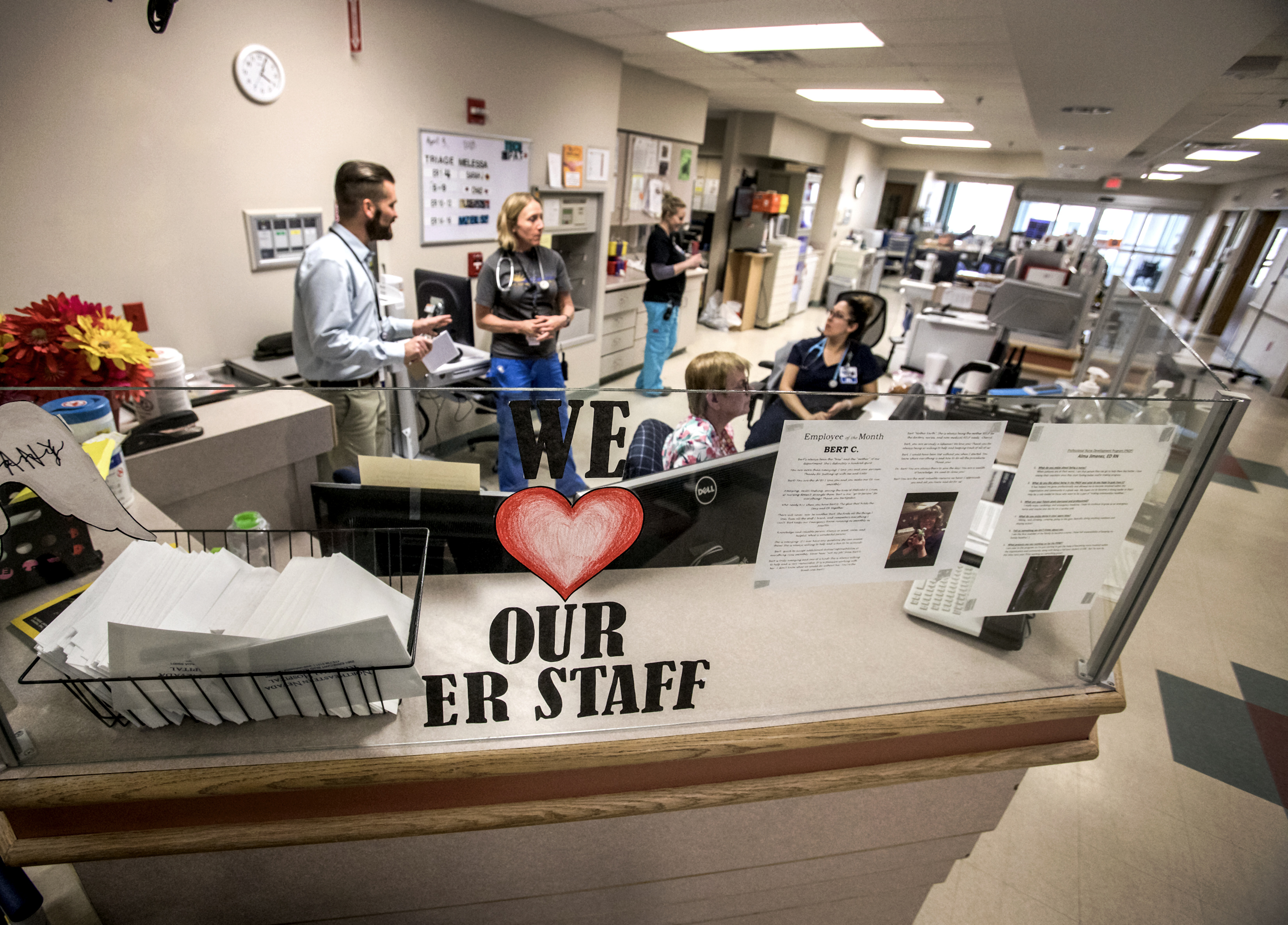 The head of Nevada's health insurance exchange is "deeply concerned" about a proposed federal rule change that would extend the length of short-term health plans, saying in a Friday letter to the Centers for Medicare and Medicaid Services that the policy will likely result in higher premiums for people who purchase insurance on the exchange.
The concerns outlined in the letter are not new — Silver State Health Insurance Exchange Director Heather Korbulic has been sounding the alarm about the possible impact of short-term plans on the individual market since President Donald Trump signed an executive order in October that kicked off the federal rulemaking process — but underscore the fragility of an individual market that saw plan costs shoot up 32 percent last year. The state insurance commissioner has also raised concerns about the "predatory practices" sellers sometimes use to mislead people into thinking a short-term plan provides the same benefits as a regular plan on the individual market.
But proponents of the proposal to expand the use of short-term health plans argue that the change will provide younger, healthier people not eligible for federal health insurance subsidies more options for health insurance.
The proposed federal rule released in February would allow consumers to purchase so-called short-term, limited-duration insurance plans that last no more than a year instead of the three months allowed under the current law. Unlike plans offered on the individual exchange, short-term policies can be denied coverage or charged premiums without limit based on health status, gender, age and other factors.
The short-term policies also exclude coverage for pre-existing conditions, do not have to cover essential health benefits such as prescription drugs or preventative care and can impose lifetime and annual limits. An analysis by the Kaiser Family Foundation released Monday found that of the 18 short-term plans currently offered in the state, only 50 percent cover mental health benefits, 39 percent cover substance abuse treatment, 33 percent cover prescription drugs and none cover maternity care.
Korbulic is just one of many in the health-care field nationwide who has expressed concern that approving the federal rule will siphon off the healthiest individuals from the individual market, leaving behind a sicker, more expensive population. In the letter to CMS, Korbulic wrote that individuals with pre-existing conditions or who anticipate needing medical care will likely remain on the exchange where they can purchase plans with comprehensive health benefits but will likely face premium increases.
"The Exchange is deeply concerned about the impact the proposed rule may have on the stability of the individual market," Korbulic wrote. "Enacting this rule will not increase access to comprehensive quality coverage — rather, it will likely result in increased premiums for Exchange consumers while siphoning individuals into plans that do not offer comprehensive benefits."
Korbulic noted in the letter that non-subsidy eligible Nevadans — those who make more than 400 percent of the federal poverty level, or $98,400 for a family of four — bore the full brunt of premium increases last year when the federal government declined to fund certain subsidies and that any additional rate increases may result in more of those individuals choosing to forego coverage due to the cost of the plans. She also argued that the cost of paying for the sicker individuals left in the individual market will fall on the shoulders of the federal government in the form of additional advance premium tax credit payments — tax credits people can take in advance to lower their monthly health insurance payment — to the tune of between $96 million and $158 million in 2019, according to the federal government's own projections.
Plus, Korbulic said that some sellers of short-term, limited duration (STLD) plans "have been shown to use misleading marketing practices leading consumers to believe they are purchasing comprehensive health insurance." She said that the outlined disclosure requirements in the proposal are "not adequate" to protect consumers and that it is "not reasonable" to expect people to know what rights they are waiving when they choose to purchase a short-term plan.
"The Exchange believes STLD plan disclosures should list all of the ACA consumer protections that would not apply and explain implications of purchasing a STLD plan including what happens with the policy ends or a consumer has medical claims," Korbulic wrote. "The Departments should require strong marketing standards for STLD plans to address the risk of consumers being misled into plans that do not offer comprehensive coverage."
Nevada Insurance Commissioner Barbara Richardson, in an interview earlier this month, told The Nevada Independent that her division has already seen "predatory practices" with the short-term plans. The division put out a press release in the middle of open enrollment last fall warning that there are "many websites out there trying to lure customers into a short-term plan while disguising them as ACA-compliant policies."
"The issue really as regulators is those short-term plans were built for a particular purpose. They were supposed to tie you over between a job or if you hit a bad patch," Richardson told The Independent. "They're not really built for long-term health care."
Even if the rule is finalized, short-term plans in Nevada will be limited to no more than 185 days — instead of the 364 in the proposed rule — because of a state regulation enacted in 1997. However, although people aren't allowed to purchase back-to-back plans from the same insurance company, there is nothing stopping people from hopping from insurance company to insurance company on multiple 185-day plans.
Still, a March report from the Urban Institute, a left-leaning think tank, estimated that because of the unique, 185-day limit in Nevada, the number of enrollees in the individual market will decrease by only about 13.2 percent in 2019 compared to an average of 18.7 percent for states that will bear the full impact of the rule change. Michigan is the only other state with a moderating rule on the books on short-term plans, and four other states prohibit them outright.
The report also estimates that Nevada will see a 4 percent increase in its uninsured population, or about 15,000 additional uninsured people, as a result of the rule change and that premiums will increase about 15.2 percent as a result of both the rule change and the individual mandate to purchase health insurance going away in 2019.
A separate analysis by the Wakely Consulting Group for the Association for Community Affiliated Plans projects that between 1 million and 1.9 million people could switch from plans on the exchange to short-term plans in the near term. The federal government has projected that only between 100,000 and 200,000 people will shift from ACA-compliant plans to non-compliant, short-term ones.
The deadline for comments on the rule ends Monday. After that, the comments will be reviewed and federal government agencies — in this case the Internal Revenue Service, the Employee Benefits Security Administrator and the Centers for Medicare and Medicaid Services — will decide whether to proceed with the rulemaking process or issue a modified proposal. Then, they will prepare the final rule, which is published in the Federal Register and typically does not become effective until at least 30 days after publication.
Featured Videos
Comment Policy (updated 4/20/2021): Please keep your comments civil. We reserve the right to delete comments or ban users who engage in personal attacks, use an excess of profanity, make verifiably false statements or are otherwise nasty. Comments that contain links must be approved by admin.