Expanded hospital seeks to make dent in Southern Nevada's mental health needs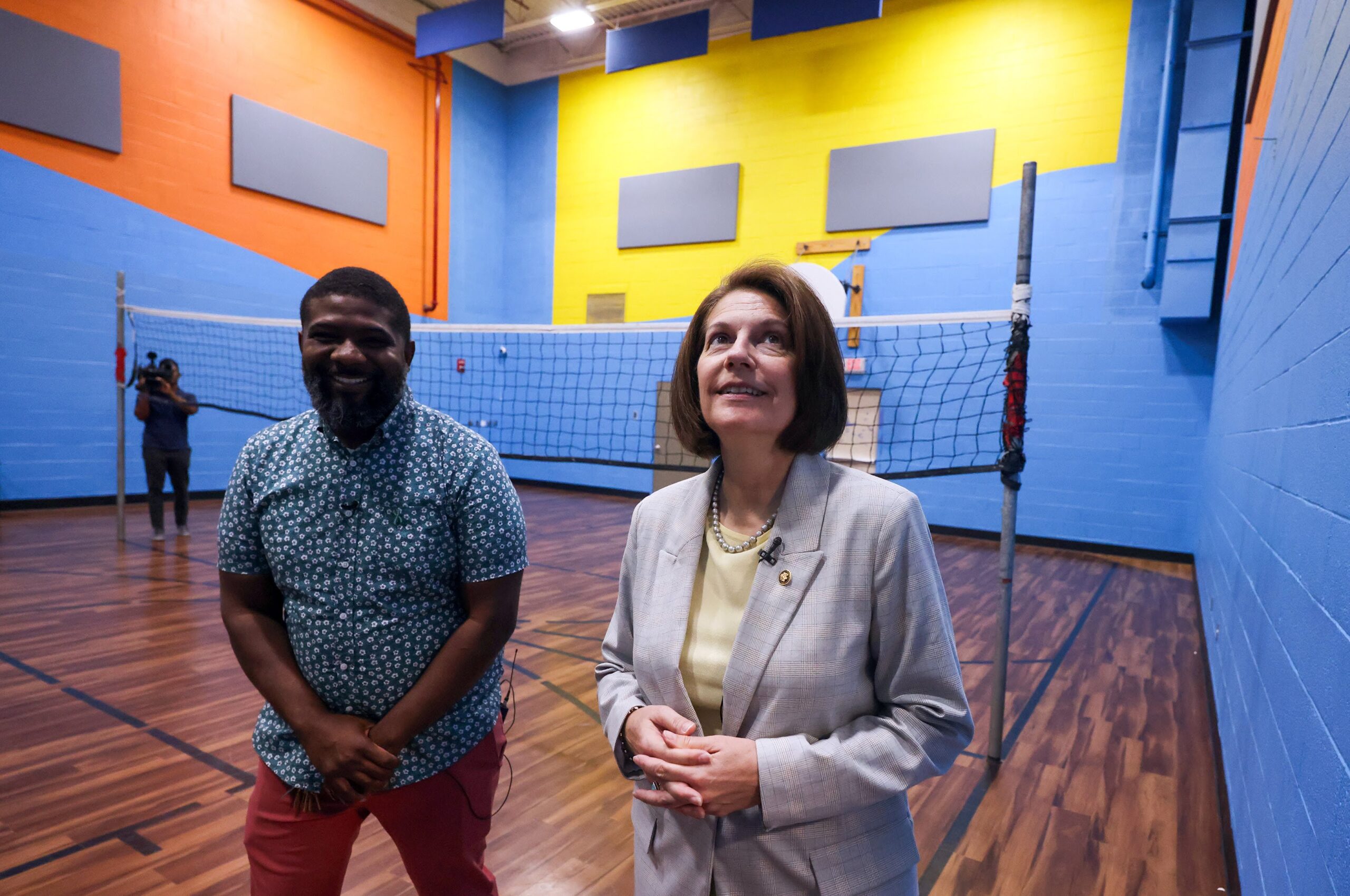 In the bright blue and yellow gym at Desert Winds Hospital, a mental health facility in Las Vegas, children ages 12 to 17 are able to play basketball and other sports while receiving inpatient care as part of an individualized plan that can include music therapy, yoga and pet therapy, as well as having their families involved.
Social worker Kenneth Holland recalled a 12-year-old patient who had severe depression but enjoyed playing the cello and watching Batman movies. He used her interests to keep her engaged in the program, and because she would self-harm, he gave her apples to peel instead of her skin. To his surprise, it deterred her from hurting herself.
"It really worked. And so we kept apples in the room … She went through the whole program. She walked out soaring," Holland said. "Then a few months later, we got a call from her mom that she's back in school, she's back playing cello, and she's back being involved. And so that's what we're doing, that's the impact we make."
Desert Winds Hospital, which opened in 2021 as a youth-only facility, is expanding to accommodate and care for adults starting July 17 — increasing its bed capacity from 108 to 202 — with the goal to alleviate the strain on emergency rooms. Patients can be referred by family members, the mobile crisis units that respond to 988 calls and other hospitals.
It's a major expansion of treatment services in Nevada, which has 15 residential treatment facilities with 479 beds, according to the Nevada Department of Health and Human Services (DHHS). The state also has 20 hospitals with psychiatric bed capacity, which have an additional 1,570 beds available.
However, a report by the agency states that some of the inpatient facilities may "not provide the appropriate level of care needed for a person experiencing a crisis" and that there are "significant gaps" in the data available to fully understand the challenges within Nevada's system.
According to a state-run dashboard of mental health programs, an average of 94 individuals a day are waiting in emergency rooms across Nevada for behavioral health services — creating a "bottleneck" as people primarily go to hospital emergency departments to receive necessary behavioral health services before finding the "appropriate treatment."
"Us opening up these beds, it's going to do more for the community, and it's about partnership. I think that the other hospitals are doing great things, but it's a collaborative effort," Holland said. "People were sitting in the emergency room for days at a time and not getting their needs met. So us opening these doors … we're gonna see a decrease in that and we're gonna see people actually get healthy."
Democratic Nevada Sen. Catherine Cortez Masto toured the facility Thursday morning to highlight the need for such services in the state and recent federal legislation to address the issue.
"It was important for me to figure out how we address mental health needs in Nevada and across the country when it comes to funding resources. Because there's not enough when it comes to building out that continuum of care starting with the crisis mode," Cortez Masto told members of the media on Thursday. "[Desert Winds] is an example of a key part of that stabilization, a residential facility that individuals can come and get wraparound services … Even when they leave this facility. We need to grow more of that in the state and across the country."
'We need everybody's hands on deck'
Holland, a UNLV graduate and Las Vegas native, said that he constantly sees the need for more psychiatric services in the community and expects several patients to come to the facility on the first day the adult branch opens. He added that anyone, regardless of insurance coverage, can be evaluated and receive treatment.
"[Insurance] is not really the focal point. Getting them the help they need is what we focus on," Holland said. "If they have insurance, great, but just because they don't have insurance doesn't mean we're going to turn them away."
Adina Archibold, director of clinical services, told The Nevada Independent that Desert Winds also has staff and nurses that speak Spanish and Tagalog, as well as a translator service to help patients and family members better understand the program.
In the 2023 State of Mental Health in America report by Mental Health America, Nevada was ranked 42nd in the nation for adults, indicating a higher prevalence of mental illness and lower rates of access to care. However the state ranked 29th overall after taking into consideration adults and youth. Rankings take into account the number of people with any mental illness or substance use disorder, who experienced serious thoughts of suicide, and who faced barriers to treatment such as a lack of insurance.
Desert Winds Hospital offers a recovery program for substance misuse and mental health issues ranging from depression to schizophrenia. The patients go through four phases of treatment — education, accountability, commitment and soaring (when they are ready to be discharged) — in a process that can take up to 90 days.
"It's the same approach [for adults and kids]: trauma-informed care and collaborative effort. Our treatment team is very involved," Holland said. "Everybody's not the same and what works for [one] may not work for [another]. And so we're going to continue to offer the individualized program."
The rooms have two twin beds and a bathroom. Adult patients will be evaluated before being paired with a roommate, Holland said, similar to how the youth patients are matched to their roommates.
Funding for community mental health services, expanding mobile crisis services and virtual peer support services was part of the $1.7 trillion Fiscal Year 2023 Omnibus Appropriations Bill that was signed by the president earlier this year, which also included funding for public schools and college access, child care, health care access, the environment and affordable housing.
The omnibus bill included $111 million for the U.S. Department of Education programs to increase the availability of mental health services in schools, including new school counselors, social workers and psychologists, as well as funding to create a grant program to increase accessibility to mental health treatment services and money to continue the implementation of the 988 hotline.
"Realizing you can't help everybody but helping one is enough. And if I could help the one, that one can maybe help somebody else … I'm hoping that we continue to get that support [from elected officials]. Because it's necessary, it's essential to what we do on a daily basis," Holland said. "And I can't do it alone. We can't do it alone. We need everybody. We need everybody's hands on deck."
Cortez Masto said she is looking into further expanding mental health services, especially to first responders and members of the construction industry, who might be overlooked.
"There's a stigma associated with mental health and we have to overcome that because what we have seen in our community it's young adults, it's adults, it is seniors, it is first responders," she said. "It is so many that are dealing with mental health issues and there's no shame in that. But we have to continue to provide resources."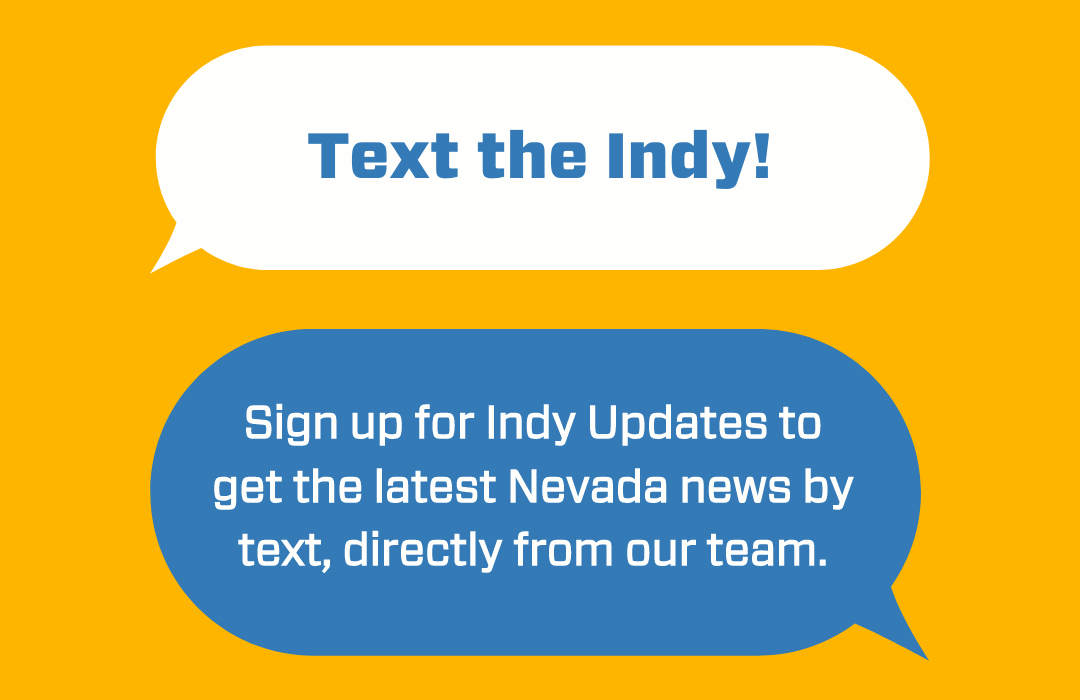 Featured Videos