Nevada to receive $1 million in federal money to kickstart 988 mental health hotline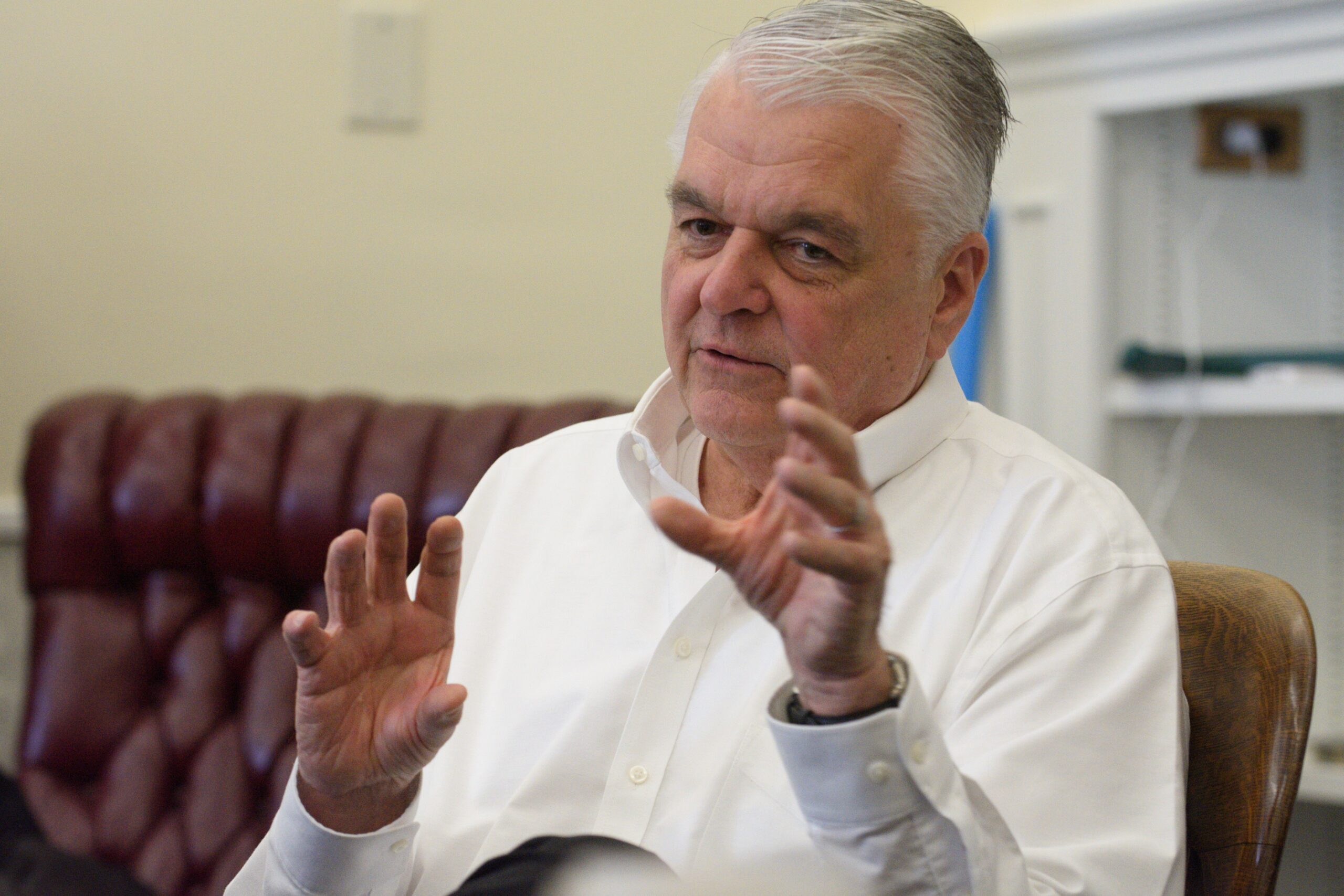 U.S. Department of Health and Human Services Secretary Xavier Becerra announced Tuesday that Nevada will receive $1 million in federal money toward the launch of a dedicated mental health hotline, 988, in an effort to upgrade and expand use of the existing suicide prevention lifeline.
The system will also allow individuals experiencing a mental health crisis, such as suicidal thoughts or struggles with addiction, an alternative to traditional 911 calls that often carry an outsized risk of dangerous or potentially deadly encounters with police.
"We want 988 to be as good as 911 is when it's time for an emergency," Becerra told the media during a health care provider summit in Las Vegas on Tuesday. "If you've got a mental health challenge, if you are suffering from serious distress, 988."
Becerra said the money will come as part of $300 million spread across all 50 states and territories, and that the funding, with "more still to come," will prepare the infrastructure for the new hotline. The new number is set to launch on July 16.
Congress approved the nationwide switch to the 988 hotline in October of 2020, and Nevada lawmakers later approved the specifics of a state-level switch through another bill, SB390, last year.
Those specifics include the creation of at least one support center to answer and coordinate responses to calls, and the establishment of mobile teams, pending available funding, that could respond to those calls and de-escalate or stabilize individuals in a behavioral health crisis.
Sisolak told reporters Tuesday that the infrastructure for the program "already exists," but that the new federal money will kickstart the program. However, in prepared remarks during a keynote speech for the health care provider summit, Becerra said "we're not there yet, we still need help."
"We need to make it work, it's got to be real, there has to be a voice, a professional voice, on the other end of that line," Becerra said. "The workforce isn't where we need to be."
The governor also announced a new $20 million allocation of federal funds from the American Rescue Plan (ARP) toward the state's crisis stabilization centers, or emergency locations for short-term care, including psychiatric care.
"The stigma associated with mental health needs to be removed, plain and simple," Sisolak said during prepared remarks.
Sisolak also highlighted the potential to address that stigma in Nevada schools, amid broad concerns that the pandemic has created or exacerbated mental health concerns for students across the state, as well as address a shortfall of counselors in K-12 schools.
"It is a resource problem, but part of the resource is not a financial one, necessarily, it's trained professionals," Sisolak said. "We just do not have enough trained professionals. For many years, we focused on physical health — nursing schools and doctors and medical schools and so forth — and we didn't get enough people into the mental health fields. And we're trying to correct that, to get them into the pipeline."
His comments come amid a surge in serious violence in Clark County schools that has spurred protests and renewed calls to expand the use of disciplinary measures like expulsion.
Amid the backdrop of a likely difficult midterm election for Democrats, Becerra also touted the work of the Biden White House, thanking the president multiple times in his speech for having spearheaded the $1.9 trillion American Rescue Plan.
"You got to do more than just talk or wish it to happen, you got to put real money and real relief behind all those efforts," Becerra said. "And so here I want to say thank you to a guy named Joe Biden, because he delivered."
And in the wake of the decision by a federal judge on Monday to end a federal mask mandate for public mass transit, including airplanes, Becerra also said that his department and the Centers for Disease Control and Prevention would "likely" appeal that ruling.
"We respect the ruling," Becerra told reporters. "But as I say, I'll respect the ruling, but I follow the science. And I would urge people to take every precaution they think necessary to protect themselves, especially if you're older, you're not as healthy as you might otherwise want to be, you're immunocompromised — there are still reasons for us to be cautious."
The Nevada Independent is raising $200,000 by Dec. 31 to support coverage of the 2024 election.
Tax-deductible donations from readers like you fund this critical work.
If you give today,your donation will be matched dollar-for-dollar.
Give + Get Matched
Featured Videos