Federal lawsuit aims to end Nevada's decades-old legal brothel industry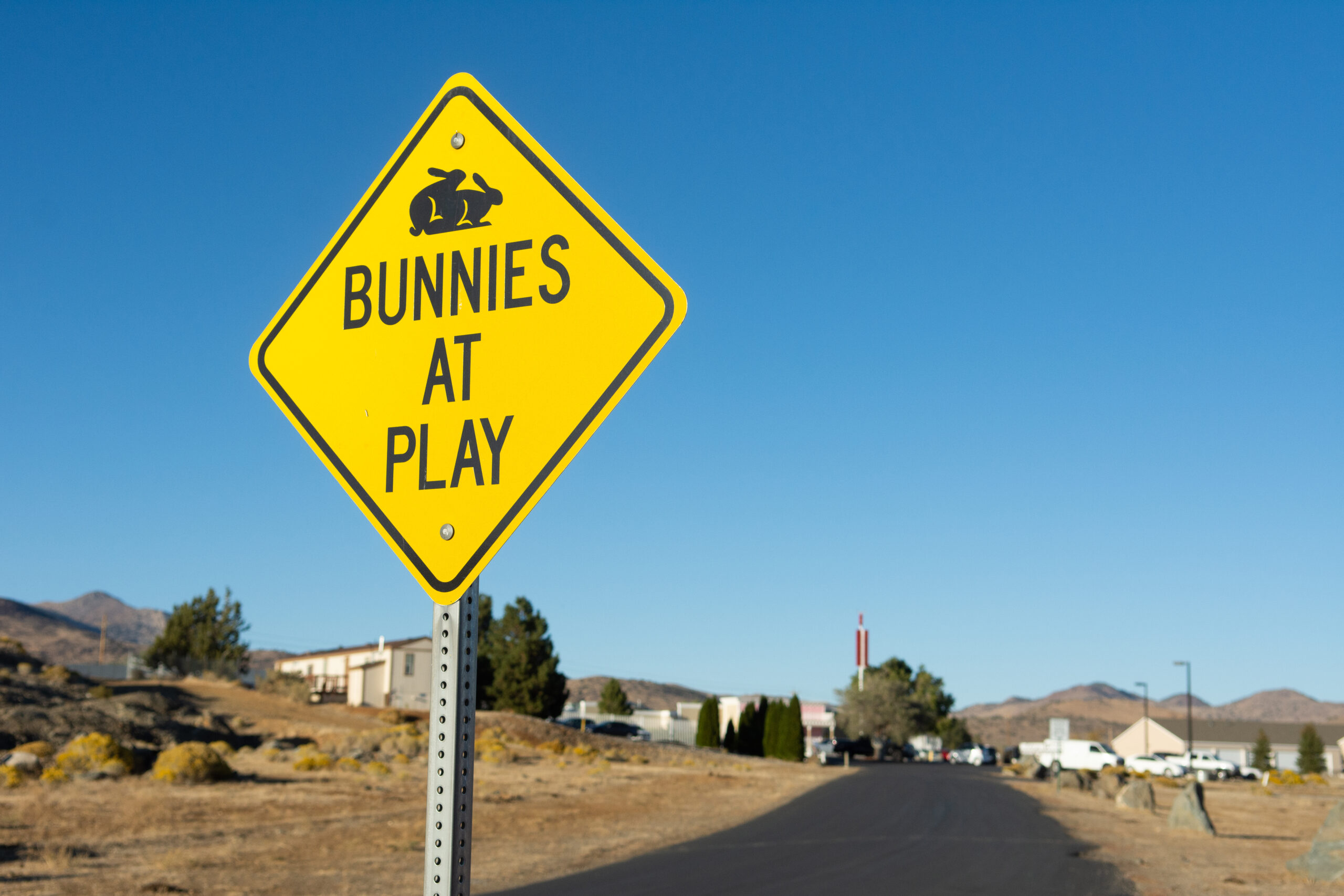 A woman who says she was sex trafficked through a Nevada brothel filed a federal lawsuit Monday that seeks to overturn the state's legalized prostitution in rural counties.
The lawsuit, which was filed in federal district court in Reno, argues that legal brothels contradict two federal laws that criminalize human trafficking across state lines for the purpose of commercial sex acts. The state of Nevada, the Legislature and Gov. Steve Sisolak are named as defendants.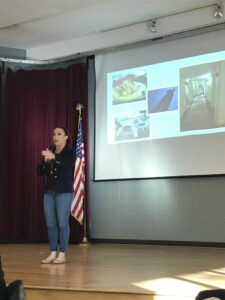 Plaintiff Rebekah Charleston, who was born in Texas, alleges in the lawsuit that a man she initially considered her boyfriend trafficked her for "purposes of commercial sexual exploitation," which included a stint working at the Moonlite Bunny Ranch in Northern Nevada. Her trafficker eventually brought her to Las Vegas, where profit margins were higher in the city's illegal sex industry, according to the civil complaint.
Reno-based attorney Jason Guinasso, who's representing Charleston on a pro bono basis, said he hopes the federal court affirms the connection that, according to the lawsuit, exists between Nevada's legal brothels and illegal sex trafficking.
"There are people just like my client, Rebekah, who have been substantially harmed as a result of allowing this legal system to exist in opposition to a federal law," he said.
The lawsuit marks the latest maneuver to outlaw legalized prostitution in sparsely populated Nevada counties, a decades-old tradition that added to the state's anything-goes mystique.
***
Nevada's history with the sex industry stretches back to the 1800s when mining flourished in the West, giving way to brothels. But it wasn't until the Storey County Commission officially sanctioned the Mustang Ranch Brothel in 1971 that Nevada had its first legal brothel.
The Legislature went on to pass a law allowing prostitution in certain licensed brothels. As it stands now, counties with populations of less than 700,000 residents can issue such licenses. According to the lawsuit, 21 brothels operate in the following seven Nevada counties: Elko, Lander, Lyon, Mineral, Nye, Storey and White Pine.
Efforts to end legalized prostitution in two Nevada counties last year failed to gain much traction. An anti-brothel campaign in Nye County couldn't muster enough signatures to reach the ballot, and, in Lyon County, voters soundly rejected an advisory question that asked whether the county commissioners should rescind its brothel ordinance.
Guinasso helped coordinate those campaigns in Nye and Lincoln counties. It wasn't his first foray into the anti-prostitution advocacy world. His interest in the issue started after attending a small fundraiser for Awaken, a Reno nonprofit that helps women transition out of the commercial sex industry. Since then, Guinasso estimates that he has offered his legal assistance to more than a dozen sex-trafficking victims who needed help with matters such as vacating their records.
"I was shocked to learn that what I thought only occurred in other countries was happening right in our backyard," he said.
While there's some debate over the number of sex-trafficking victims locally and worldwide, research indicates Nevada has more commercial sex activity than other states. A 2017 study by Creighton University found that the number of sex providers in Nevada — not including workers at brothels, escort services or massage parlors — was 63 percent larger than New York, which ranked second. The study analyzed data from Backpage.com, a classified advertising website that federal authorities shut down last year after repeated accusations that it promoted prostitution and sex trafficking of minors.
The National Human Trafficking Hotline said it received 305 calls in 2017 that referenced Nevada along with 199 reported cases. Of those reported cases, 177 were related to sex trafficking.
The 28-page lawsuit asserts that Nevada's legalized prostitution industry invites sex trafficking into the state. It uses Charleston as an example of someone swept into commercial sex work, including at a brothel, through trafficking.
"The State's creation of an intrastate commercialized prostitution market exerts a substantial economic effect, namely, the creation of an interstate and foreign prostitution market," the lawsuit states.
The suit alleges that dynamic conflicts with both the Mann Act, which criminalizes interstate and foreign transport of persons for prostitution, and the Victims of Trafficking and Violence Protection Act of 2000, a multi-layered law that includes methods for prosecuting traffickers, protections for victims and makes trafficking and related offenses a federal crime.
Guinasso said he's not aware of any similar legal attempts to abolish brothels.
So why now? Guinasso pointed to a variety of factors that he said represent "good timing."
For starters, the #MeToo movement has emboldened women and heightened conversations about consent and sexual violence. But the death of brothel owner Dennis Hof — known for his over-the-top personality and marketing prowess — has left the industry without a powerful and influential leader. On top of that, Nevada recently elected its first female-majority Legislature.
The existence of a lawsuit, Guinasso said, could nudge lawmakers to take up the issue. After all, Republican state Sen. Joe Hardy filed a bill draft request last summer that would prohibit prostitution throughout the state.
"I think those policymakers, if they're looking at the arguments being made, will have an opportunity this session to change that," Guinasso said. "I'm hopeful that maybe they'll look at the lawsuit and say, 'You know, we agree. Let's use Sen. Hardy's bill as the vehicle to effect the change that this lawsuit is trying to perpetuate.'"
Sisolak, Speaker Jason Frierson and Senate Majority Leader Kelvin Atkinson declined to comment on the lawsuit.
But Lance Gilman, a principal developer of the Tahoe-Reno Industrial Park who also owns the Mustang Ranch brothel, panned the lawsuit as a "desperate act" and "political stunt." He said the Mustang Ranch will be filing to intervene in the lawsuit.
"Guinasso's actions will put thousands of women back into the hands of pimps working illegally," Gilman wrote in a statement issued Monday. "Every single worker at the Mustang Ranch is required to undergo an FBI fingerprint and criminal database background check every single year. The female entrepreneurs in the industry pay their taxes, support their family, buy their first homes, and pay their way through college or other educational courses."
Gilman rejected the underpinnings of the lawsuit, saying illegal prostitution and trafficking have no relationship with legal brothels. He also noted that ending Nevada's legal sex industry would harm rural counties by eliminating tax and fee revenues.
Mustang Ranch sits off Interstate 80, east of Reno, in Storey County.
***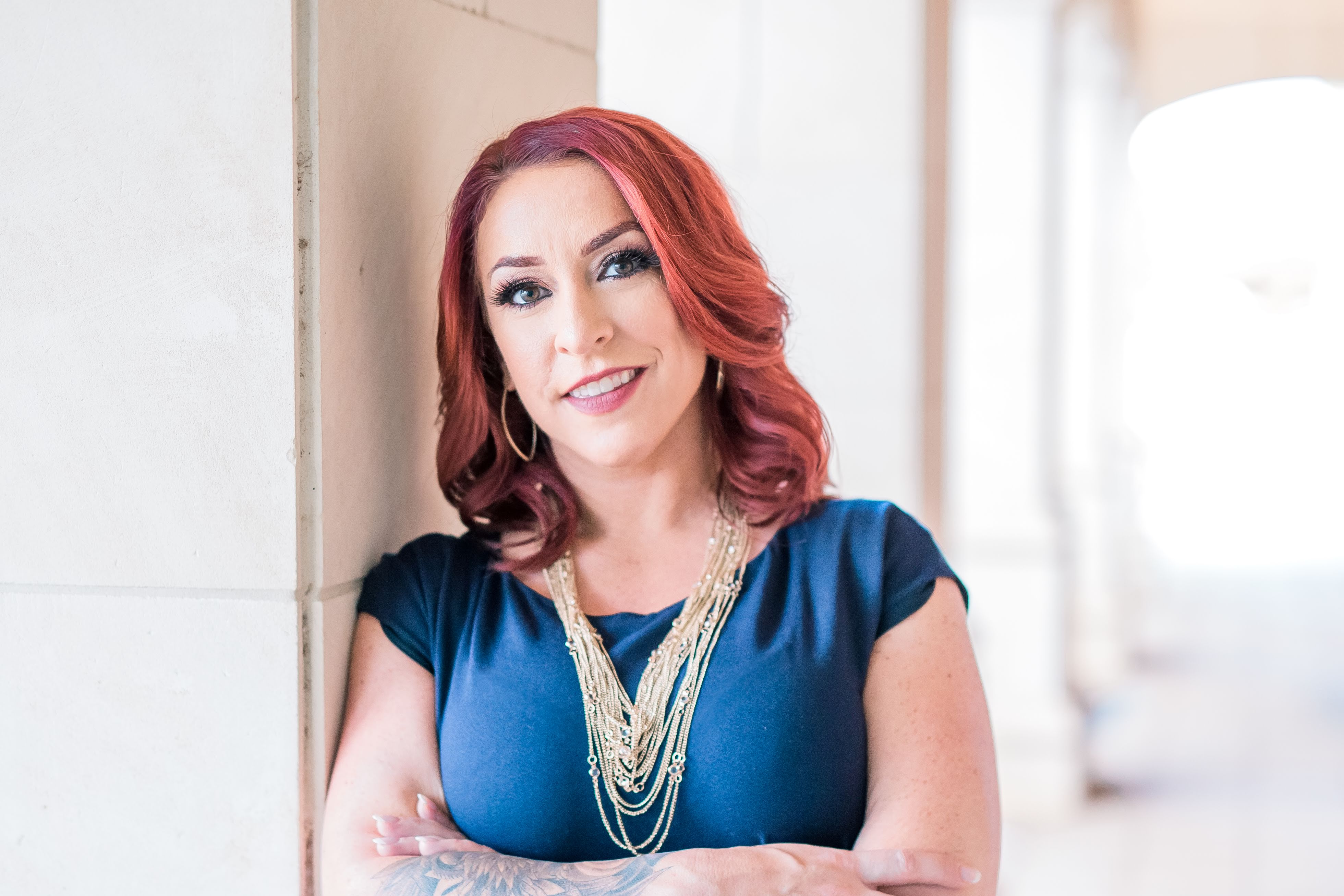 Rebekah Charleston can trace her journey into the the sex-trafficking world back to two traumatic childhood events.
Her older brother committed suicide when she was 5 years old, filling the family with a silent sorrow. Charleston said her parents avoided discussing his death, though she still had a "mostly normal upbringing." By the time she turned 14, however, the seeds of rebellion had been planted.
Charleston said she snuck out of an overnight church camp to meet a guy. He raped her.
"I fought as best as I could," she said.
Charleston returned to the church that night and never told anyone, instead blaming herself for making the decision to leave in the first place. The shame, she said, spiraled into drug use, which led to arguments with her parents. She eventually moved out and wound up on the streets, where she met her first trafficker in a strip club. The illusions of the "cute guy" she met were quickly shattered.
On their second day together, Charleston said he told her to get in his car, and he drove to a seedy Dallas street known for rampant prostitution. That's where it began.
"I remember thinking, oh my gosh, I want to run, but if I run, I'm probably going to get raped and murdered," she said.
One night while cruising a strip club parking lot for customers, Charleston met a 37-year-old man from California who called her beautiful. She started communicating with him via pay phones and decided to give him a shot. Her plan was a romantic relationship. His was different.
"I had no idea that I was just running from one trafficker into the arms of another trafficker," she said.
Charleston said he groomed her for months, making her believe she was special, before prostituting her across the country after she turned 18. She remembers being trafficked in North Carolina, Florida, New York, California and Nevada, where he sent her to work in a brothel.
It took Charleston, now 37, a decade to escape her trafficker and that lifestyle. By then, she had racked up multiple prostitution-related arrests and had spent 13 months in federal prison for conspiracy to commit tax evasion. (Charleston said her trafficker made bank accounts in his victims' names, but when federal authorities showed up, she was too scared to pin the blame on him.)
"I never woke up and said I want to be a prostitute," she said. "I was forced and manipulated and abused to do those things."
Charleston said legal prostitution only perpetuates illicit trafficking, which, as in her case, can lead to the two worlds merging.
"You cannot introduce an influencer as powerful as money and expect that that equals consent because it doesn't," she said.
Nowadays, Charleston's life looks far different: She's the mother of a 6-year-old boy and has obtained both a bachelor's and master's degree. As executive director of Valiant Hearts, a Texas-based nonprofit that helps victims of sexual exploitation, Charleston has made her past her new mission.
She's hopeful the lawsuit will end legalized prostitution and, consequently, put a dent in illegal sex trafficking.
Charleston signed and notarized the lawsuit, attesting to the authenticity of her account. Guinasso said he filed a public records request to obtain copies of sex worker registration cards in Lyon County, where Charleston said she worked. He hasn't been able to procure the records yet but plans to subpoena them through the federal civil case.
The lawsuit asks the federal court to issue a preliminary and permanent injunction prohibiting Nevada from allowing prostitution. It also seeks at least $2 million from the state to establish a fund that would help people leaving the sex industry by providing services such as medical treatment, rent assistance, job training, child care and tattoo removal.
Guinasso and Charleston know resistance is likely, especially from those within the sex industry. Two days after Hof's death last fall, sex workers from the Moonlite Bunch Ranch defended brothels during an educational forum related to the ballot advisory question.
But they said pushback won't deter their efforts.
"It's inhumane," Guinasso said. "It violates every principle of kind of human rights and dignity. I just think it's time for Nevada to turn a page on this aspect of our identity and stop allowing our counties to be de facto pimps."
This story was updated at 9:50 a.m. Monday to indicate that the lawsuit had been filed in federal court. The story was updated again at 5:40 p.m. and 5:52 p.m. to include comments from brothel owner Lance Gilman.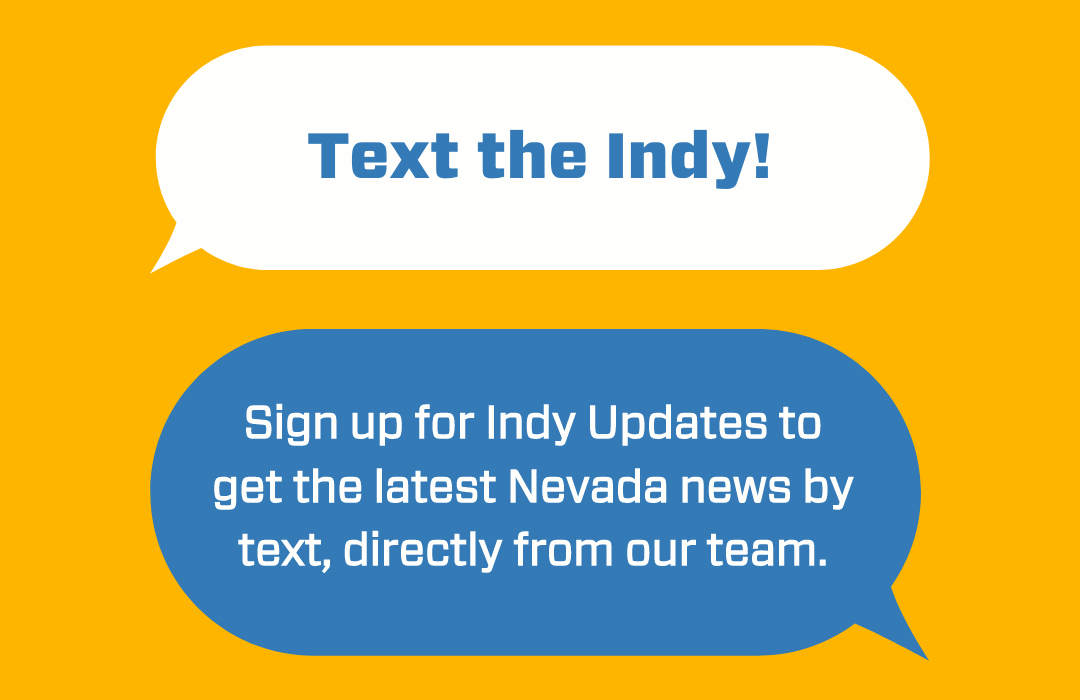 Featured Videos