Sex workers make case for saving brothels as Lyon County voters weigh ban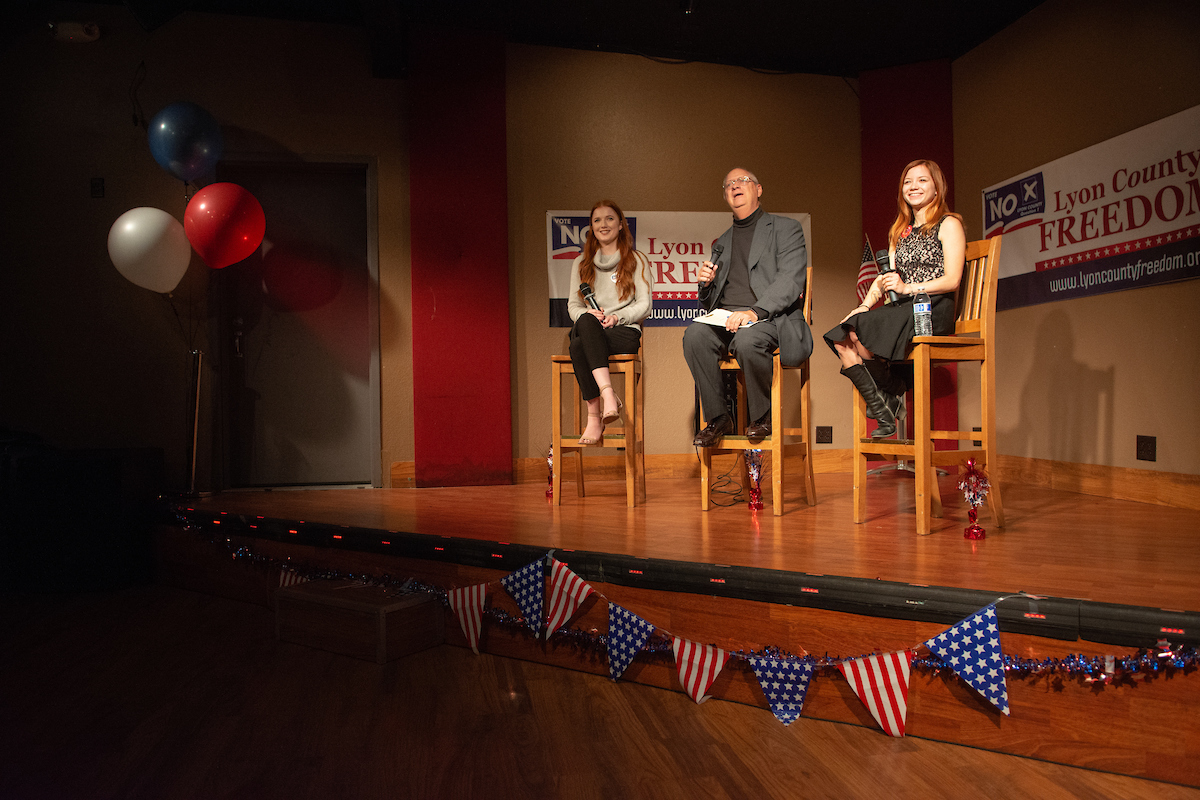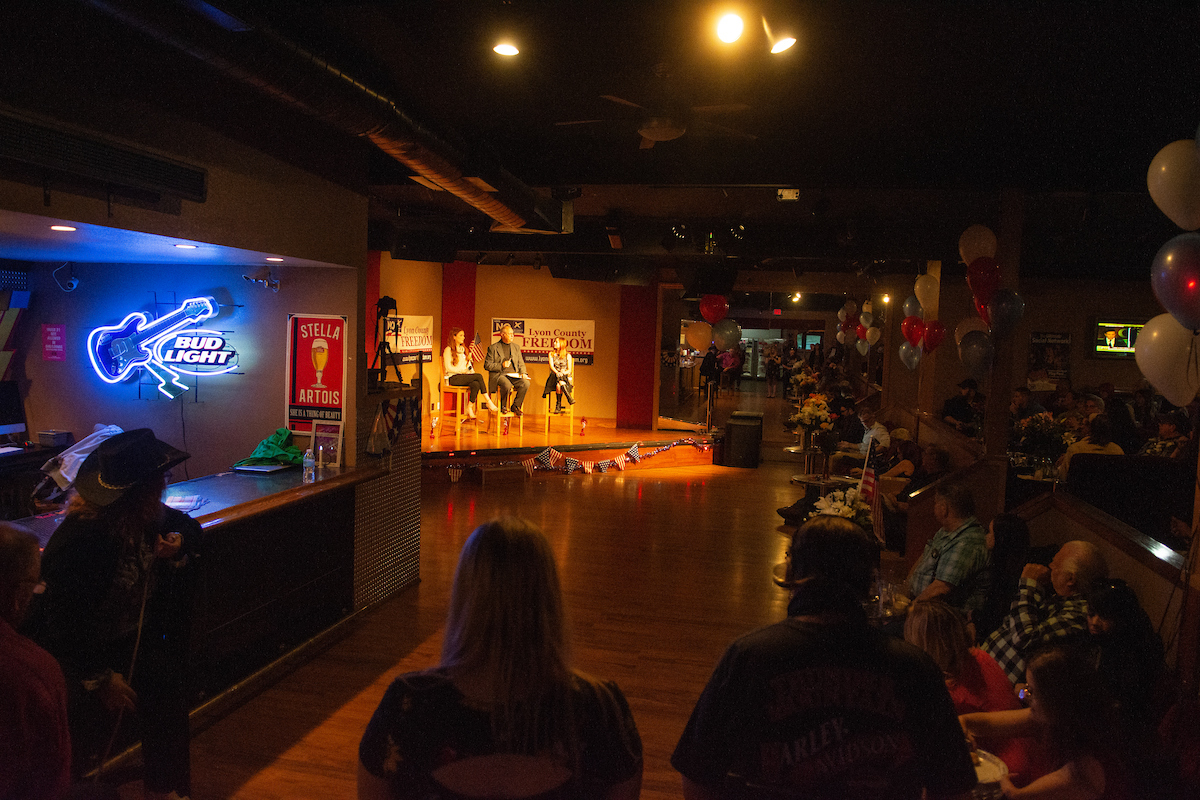 Workers from the Moonlite Bunny Ranch were just two days out from the death of Dennis Hof — the brash figurehead of legal prostitution in Nevada — when they took to a stage in Mound House to defend the existence of brothels.
At the first in a series of educational forums about a potential Lyon County brothel ban, there was a moment of silence for Hof, who died in his sleep just days after his 72nd birthday. He was a polarizing figure whose name will still appear as a Republican Assembly candidate on the November ballot, and one who raised the profile of brothels through an HBO reality show called "Cathouse" and a book called "The Art of the Pimp."
"He took us from guilt and shame to glamour and fame. He made our brothels transparent," said sex worker Air Force Amy, who has been in the industry for 28 years — most of them for Hof.
Some former brothel workers have publicly criticized the establishments for everything from a degrading environment to poor money-making prospects and a lack of resources for those seeking to leave. Hof was open about the fact that he had sex with many of the women who worked at his businesses, and some say that was not consensual or that the women felt pressured to have sex with him to advance their careers.
But current sex worker Alice Little remembered Hof as the person who gave her business advice and who helped her pick out a new car after her old one was totaled.
"He was such a visionary and he had such a passion for this industry, and anybody who knew him or was around him could feel it," she said at the forum Thursday. "It just radiated from him and that's why we're here, to honor his legacy and to protect it, most importantly."
Hof's death leaves questions about the future of legal prostitution, especially in Lyon County, where all four brothels were owned by Hof. For now, control of the brothels has been transferred to the co-signers of the licenses, including longtime madam Suzette Cole. District Attorney Stephen Rye said his office is still reviewing whether there are any problems with such an ownership transfer and whether new license holders will have to go through a separate licensing proceeding.
It could mean a change in operations and in image for the brothels themselves. Hof was facing an ongoing sex assault investigation through the Nevada Department of Public Safety at the time of his death. Now, at least for the time being, the brothel will be run by a woman.
"Suzette taking over is the best possible outcome because she's a woman and I love that. So she's strong, she's very independent, and I feel that's very inspiring," said Ruby Rae, one of the legal sex workers who defended the profession at the forum. "I think that we're kind of... in this space in society where there's a lot of things like #MeToo, so strong women in positions of power is really important."
Hof's former campaign adviser, Chuck Muth, moderated the forum (organizers said they invited brothel ban proponents but they did not accept the invitation). He posed arguments from the opposition to Little and Rae.
Here are excerpts from the conversation:
Will the ban make prostitution go away?
Lyon County voters are weighing in on an advisory question, which county commissioners can take into consideration later if they choose to enact a brothel ban. But Little was adamant that no ban could stop prostitution in general.
"Sex workers have been a part of society since the dawn of human time... and now we're finally doing things the right way by legalizing it, regulating it, and making it beneficial to the community," Little said. "If that's taken away, sex work is not going to go away, but what will come back is all the problems associated with illegal prostitution and gone will be all the benefits of legal sex work and that would just be a real shame."
Are comparisons between legal prostitution and human trafficking fair?
Brothel ban proponents have sought to draw a connection between legal prostitution and illegal prostitution, pointing to a study that shows illegal activity increases in places where legal activity is allowed.
But Little and Rae said they feel conflating the two is unfair to voters. Rae points out that she can continue pursuing her master's degree at UNR "and this other job that I love;" she said the only exploitation she feels is from the opposition.
"We're not trafficked. We are not forced. We're here because we want to be, and I think that we are grown women who are able to make their own choices, and I just want to be supported in making my own decisions and my own choices," Rae said.
She said she'll eventually stop working at the brothel to move and pursue a Ph.D. Her ultimate goal is to become a professor at UNR, and she plans to teach courses for the next three semesters.
Little said she used to work as an EMT and as a jockey at a race track. Her family and friends know what she does for a living and are "incredibly, incredibly proud to support me in what I do."
"Is my life so terrible? I've got two dogs, a couple of cats. I've got a couple ponies and a mini pig that has her own bedroom because she's really spoiled," Little said. "I am really not being exploited. I chose to come here, and I choose to stay here. I make a choice every single day when I go to work, when I go to the doctor, when I show up for my appointments. All of those are choices that I am able to make with my own volition and freedom."
'No Little Girl' campaign
Proponents of a brothel ban have launched a campaign under the slogan "No Little Girl" — implying that no little girl grows up wishing to be a prostitute someday.
The brothel workers pushed back on the idea, which they called "gross." They said they made the decision to enter sex work as full-grown women.
"The whole girl thing — I'm not a girl, I'm woman," Rae said. "And when you kind of say like no little girl grows up wanting to be a prostitute, I mean, yeah — you're probably right. I didn't know what I wanted to be. I thought unicorns were real and the tooth fairy really existed."
Little added that sex work was less demanding on the body than other professions such as mining, and she said she enjoys the flexibility she has in her work life.
"I have the ability to give myself a raise by choosing to extend my clientele basis. I have the ability to give myself a vacation whenever I so want," she said. "No little girl wants to grow up without having freedom and control over her own scheduling. I got to grow up to have complete control over my life and that's a privilege and it's one that I plan to defend."
They also chafed at the idea that all women who go into brothels are coming from abusive situations, saying the notion is one of the ways sex workers are "oppressed" by stigma.
"The stereotype of the sex worker that comes from a broken home or from a bad childhood or rough upbringing, that all comes from stigma," Rae said. "Not all of us come from that and even if some of us do, that shouldn't be something that takes away our choice to do the job, because some women do find it empowering and a way to cope with trauma."
Will eliminating brothels save Lyon County money?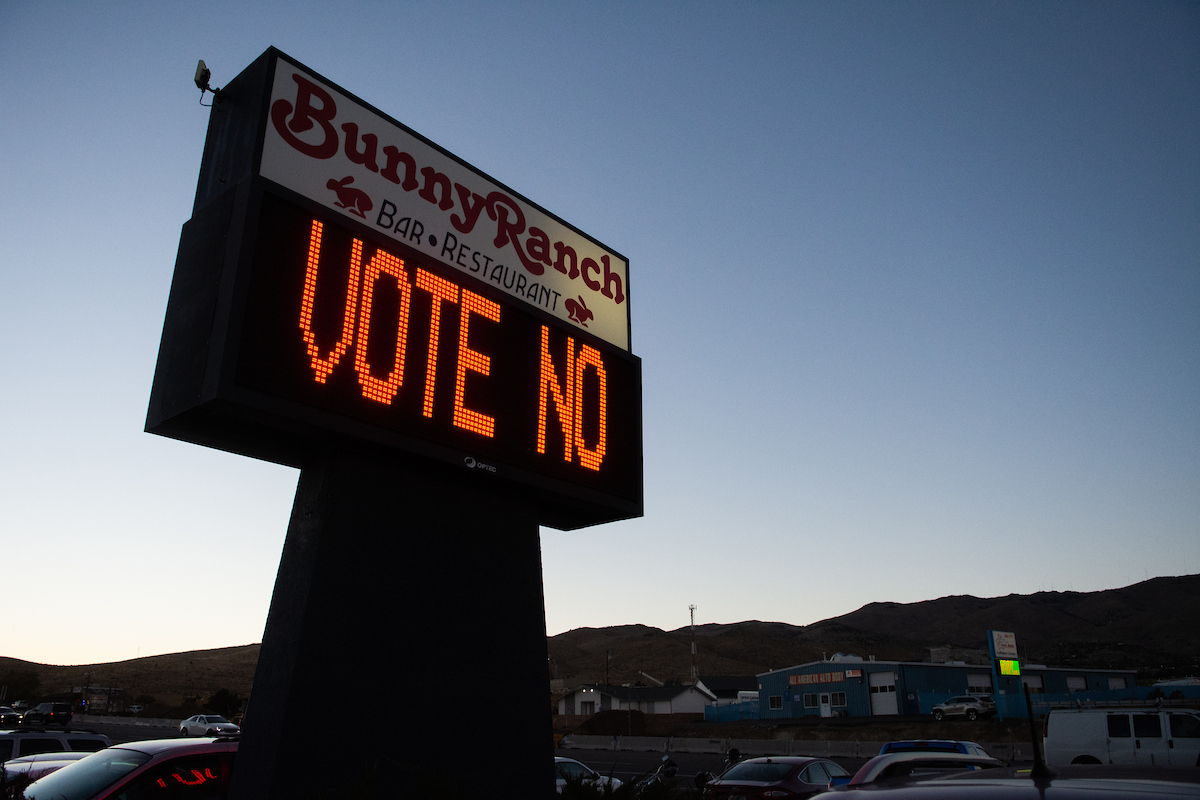 Brothels in Lyon County bring several hundred thousand dollars in licensing revenue each year. But it also costs money for the sheriff to screen applicants, issue work cards and monitor the brothels for compliance.
The Lyon County sheriff's office recommended county commissioners add extra personnel and buy new equipment so they can better screen applicants who might be subject to human trafficking or part of a criminal enterprise.
Little argued that eliminating the brothels would not save money.
"They instead would have to instill a new vice squad to handle all the illegal prostitution flowing into the county because we no longer have the legal system preventing it," she said. "Can you imagine how much that's going to cost, $500,000, $600,000 plus easily. Not to mention the fact that there's going to be a tremendous loss of all the taxation in this county."
Are legal prostitutes victims?
Proponents of the brothel ban have pushed the idea that women in brothels are being sold — most notably through an advertising campaign that portrays the women curled up in a fetal position and shrink-wrapped like meat.
"I think that they want to push victimhood on us and make us believe that we're victims because it fits their narrative and their agenda, but what they don't understand is when you do have strong women who feel empowered by their jobs, that means that we're not going to give into that," Rae said. "I feel like they're kind of using me as a pawn actually, but I do feel like they're trying to just maneuver whichever way they can into making girls feel like we should be ashamed of doing this."
She said the only way she feels like a victim is on the point that she might lose her job if the brothels shut down.
"I am very strong and independent and I don't need any man to do anything for me, which is why I love this job," Rae said. "It really allows me financially and everything else to really pursue my degrees and my passions and not have to rely on a man or not even have to think about getting married or anything like that."
Little said she and other sex workers have the freedom to be in relationships or not.
"What's so particularly unique about our industry is that it's one of the very few in which women are more financially successful than men," she said. "They're the one who's bringing home the bacon as one would say and it's a very different narrative, and frankly, it's a very positive feminist and modern narrative that I think is important to protect."
She also pushed back against the idea that sex workers are selling themselves. They're only selling a service, they said.
"We are caretakers for society, fulfilling the need, the very, very real need for intimacy, companionship, sex education," Little said. "One of the benefits of seeing a legal sex worker is not to buy a legal sex worker, because we're not up for sale. No amount of money could purchase me or any one of my coworkers. That's not what this is about."
Is legal prostitution stifling economic growth?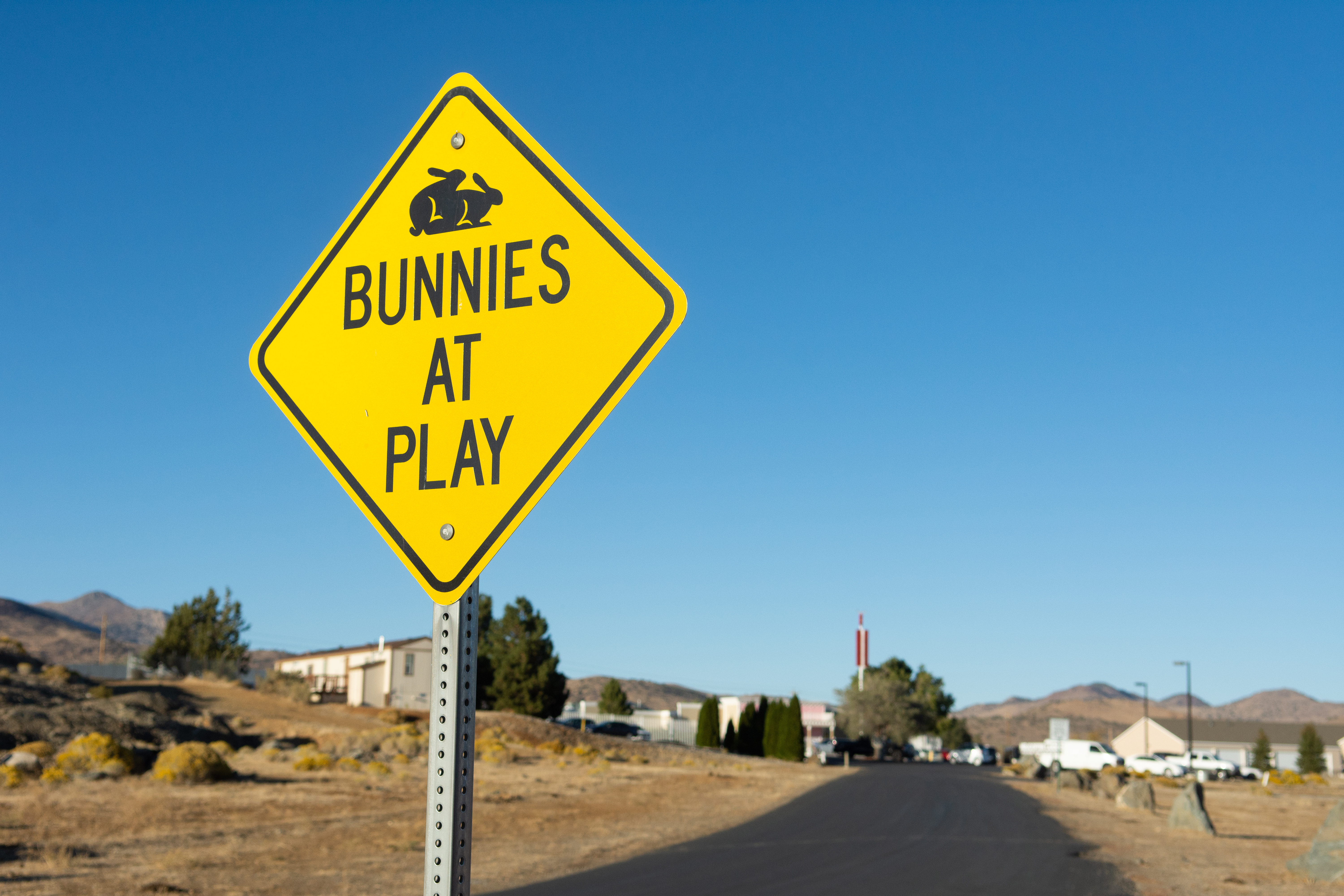 The women argued that Northern Nevada's rapid growth — especially that of brothel owner Lance Gilman's Tahoe Reno Industrial Center (TRIC) — is proof that brothels aren't bad for business.
"I mean look at the Mustang Ranch, Tesla. Business are not not coming here because of the brothels," Rae said. "I think the number one reason, what you and I read, was sewer or water or something like that, utilities, so it has nothing to do with the brothels. They're just trying to pin it on that to further their agenda."
Are prostitutes prevented from leaving the premises?
Little said some counties have what's referred to as a lockdown policy, in which women arrive for the beginning of their "tour" and are not allowed to leave until the end of the tour. But she said Lyon County brothels afford sex workers more freedom than anywhere else.
"Dennis was very adamant about us being able to have freedom and to be able to leave and live our lives outside of the brothel, and that was very important and that's very important to me. I would have never chosen to work somewhere where I couldn't do that," said Rae, who added that she needed the freedom to pursue her degrees.
Rae also said she can refuse clients and rejected an appointment earlier that week because she didn't like something a prospective client said to her.
"We have the ability to set our own schedules. We have the ability to market ourselves the way that we choose. We have the ability to show or hide our faces publicly as we want," she said. "We have 100 percent complete control over our own businesses. That's what we are, independent contractors, business professionals within a business."
Is being a legal prostitute safe?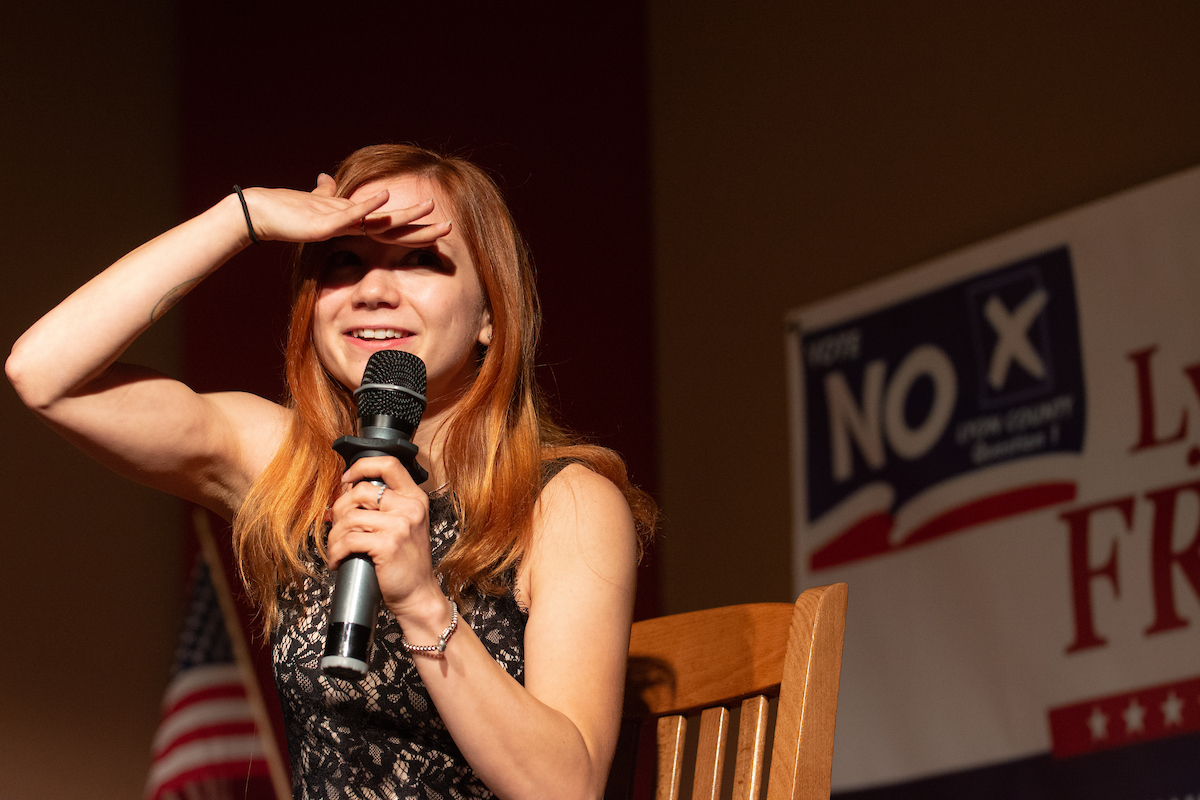 Little and Rae pointed to a number of factors designed to keep sex workers safe.
Customers to the Bunny Ranch must be buzzed in through a gate, will have their ID checked and then have their bags checked upon arrival.
Visitors who are disrespectful during the "lineup" — when prostitutes line up so a potential client can choose their favorite — will be asked to leave, the women said.
There are also panic buttons in the rooms, although Hof was subject to a lawsuit from one prostitute who said the buttons were not working at the time of an alleged assault in 2003.
"All of these things, these legal protections, are in place for a reason. They prevent folks that have ill intentions from even seeking them in the first place," Little said. "As a result, we have some of the most amazing human beings from around the globe visiting us here."
The precautions of the legal system also help the client, they said.
"There's always going to be men who are wanting to purchase the services of a sex worker. That's never going to go away, so safety for them is coming to the Bunny Ranch and other legal brothels because we are tested weekly," Rae said. "If you go to a bar and you're picking up somebody from there and you don't use protection or whatever, that is so much less safe."
Who are the clients?
Rae said some of her clients have disabilities or want her to teach them new things.
"I have a lot of men who just are very inexperienced or virgins. They just have not had a lot of sexual experience in their lives thus far and they are embarrassed by that, and they feel some type of shame, even," Rae said. "They want to be validated and understood and that's really important, and I wouldn't want to see that taken away from them because it really fills a void in a space and it serves a purpose."
Little said her clients range in age from their 20s to their 70s, and include couples and people from all walks of life.
"A lot of our time spent with our guests is getting to know them, having these amazingly intellectual conversations over dinner where we're sharing thoughts and feelings and ideas, where I'm getting to know them and they're getting to know me, too," she said.
What happens if the ban passes?
Even if Lyon County's Question 1 passes, it's only an advisory measure and would not ban brothels unless commissioners took action. Little said that if the ban passes, she expects lengthy litigation all the way up to the Supreme Court.
"Personally, if the brothels were to close, I'm going to chain myself to that front gate," she said. "Good luck getting me out of that place. I'm staying."
Muth said it's important for the advisory question to not just be defeated, but to be "crushed" because of efforts to enact a statewide ban that are percolating in the Legislature.
"Senator Joe Hardy has already introduced a bill to ban prostitution statewide and if it passes here in Lyon County, it's only going to embolden them to pass a statewide ban," he said.
Photographer David Calvert contributed to this report.
Disclosure: Lance Gilman has donated to The Indy. You can view a full list of our donors here.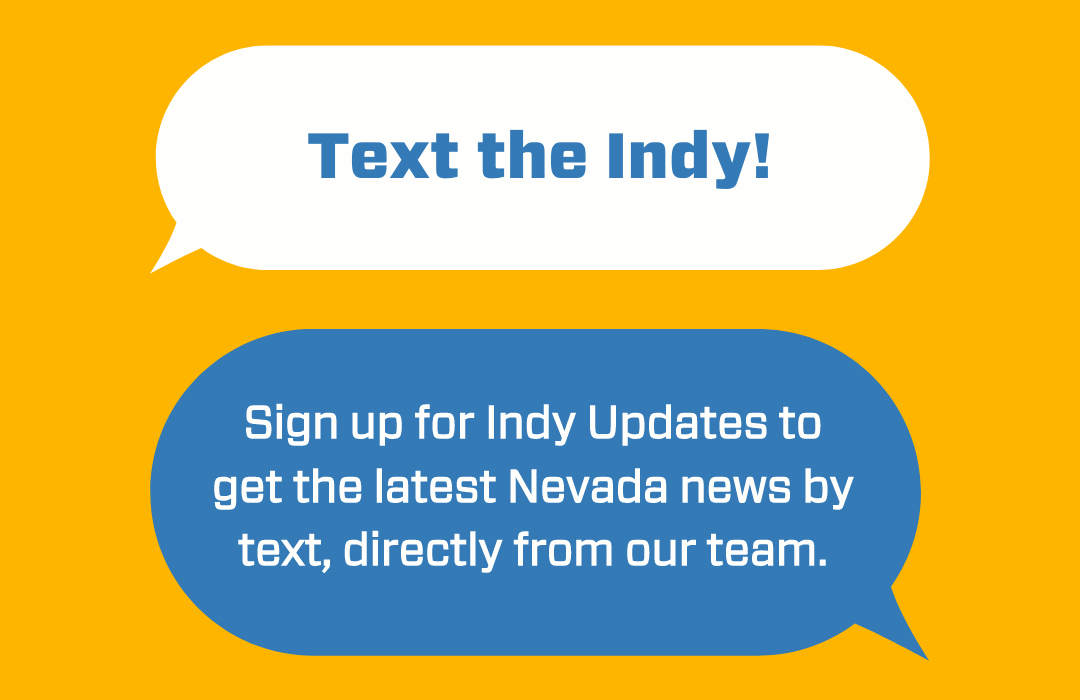 Featured Videos
Comment Policy (updated 4/20/2021): Please keep your comments civil. We reserve the right to delete comments or ban users who engage in personal attacks, use an excess of profanity, make verifiably false statements or are otherwise nasty. Comments that contain links must be approved by admin.