Feds start process to manage Colorado River after states miss drought plan deadline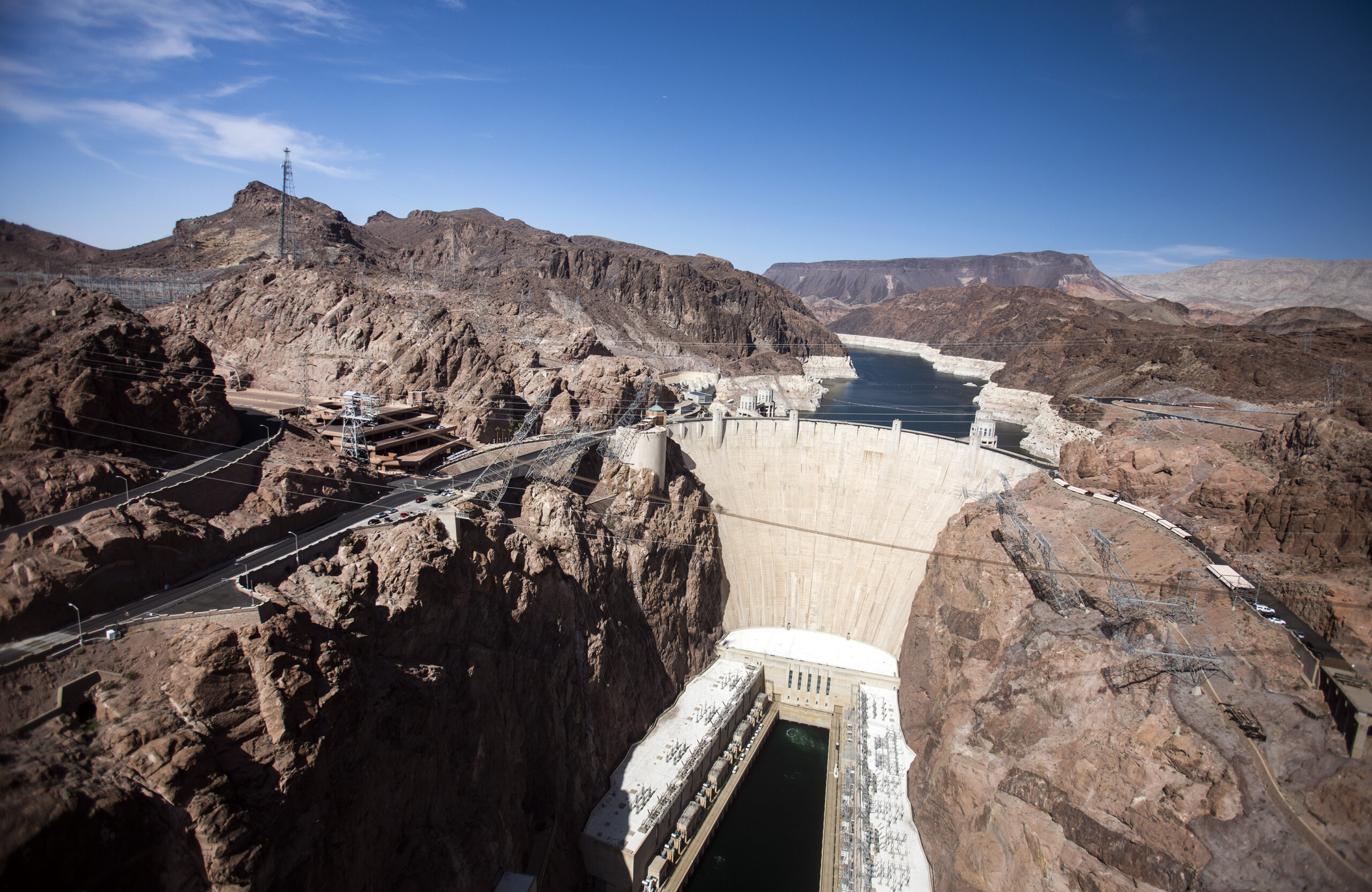 Citing increasing risks of shortages on the Colorado River, federal water managers said they are starting a process to protect the overused and drought-stricken watershed, after the seven states that use the river missed a deadline Thursday to complete a drought plan.
On Friday morning, the U.S. Bureau of Reclamation, a federal agency that manages waterways and dams across the West, submitted a formal notice asking each Colorado River Basin state to submit comments about how to manage the river in lieu of a drought plan. In December, Reclamation Commissioner Brenda Burman told the states that the states had until Jan. 31 to finish negotiating a drought deal that has been in the works for about three years.
"While we are getting closer, we are still not done," Burman said on a call with reporters.
Despite Friday's action, Burman said the agency's preferred approach would be to implement the drought plan, which is nearly complete. If a plan is approved before March 4, when states start submitting comments, Burman said the agency would rescind its action. But if Arizona and California, the two states that have not finished the plan, cannot come to an agreement before then, Burman vowed to move down a path giving her broad authority to manage the river.
Such an action, Burman said, was not the agency's "preferred approach."
"However, any further delay elevates existing risk for the basin to unacceptable levels," Burman told reporters. "The basin is teetering on the brink of shortage and there is a potential for Lake Powell and Lake Mead to decline to critically low elevations in the very near future."
For years, the basin states — Arizona, California, Colorado, Nevada, Utah and Wyoming — have been working on a deal to cut usage amid a nearly two-decade drought. Lower average streamflows have intensified overuse on the Colorado River, a watershed that stretches from Wyoming to Mexico and supports more than 40 million people in the Southwest. As a result, the elevation of the river's main reservoirs, Lake Mead and Lake Powell, dropped to historic lows.
Five states, including Nevada, have signed off on the deal, known as the Drought Contingency Plan (DCP). Several Southern California irrigation districts have yet to review and sign off on the final plan. For more than a year, the biggest roadblock to finishing the drought plan was in Central Arizona, a region that could be required to cut nearly half of its Colorado River supply under the plan. Those cuts, which will hit agricultural producers the hardest, had been the subject of intense negotiations between farmers, tribes and cities, as irrigation districts pushed for mitigation water.
But on Thursday, Arizona lawmakers reached an agreement passing legislation that allowed the drought plan to move forward. Burman called the development a "tremendous step forward" and said it was a signal that Arizona's approval of the drought plan could be "imminent." Still, Burman said she issued the notice because the final contracts were still not in place.
"We appreciate the acknowledgment of Arizona's accomplishment and look forward to all parties across the basin to work together to complete the DCP process by the commissioner's March 4 deadline," said Crystal Thompson, a spokesperson for the Central Arizona Project, which controls a 336-mile canal that delivers Colorado River water from Lake Havasu to Tucson.
Nevada, through the Southern Nevada Water Authority, became the first state to approve the drought plan in November. Because the water authority is using less water than it is allowed to use under the Colorado River Compact allocation, it would be able to sustain cuts to its supply.
Colby Pellegrino, the water authority's Colorado River manager, said the water authority is "pretty optimistic" that "we will have that seven-state consensus within the next few weeks."
Intervention from the federal government would be a significant departure from the state-driven approach that has characterized Colorado River management. When it comes to the Colorado River, the agency has traditionally allowed the states to craft collaborative rules for how it should manage its complex rulebook for operating dams and processing water deliveries.
Burman did not elaborate on what a possible action would look like and noted that she had legal authority to take necessary action under Arizona v. California, a 1963 Supreme Court case. But Burman said that the best approach would be for the states to approve a collaborative plan.
"It's better to have consensus," she said. "These are questions that a lot of people don't want to answer. It's better to have consensus on the river than exploring a lot of legal hypotheticals."
Long before Burman threatened federal action in December, the states have sought to avoid that outcome. Many water managers believe that handing over more control to the federal government would take away the certainty and predictability they have in making decisions.
"Certainty to us is being able to predict the quantity and timing of shortages," Pellegrino said.
That certainty, Pellegrino said, allows the water authority to plan for shortages, create accurate modeling and conduct risk assessments. Under current streamflow forecasts, the Bureau of Reclamation is expected to issue its first shortage declaration for Lake Mead at the start of 2020.
Comment Policy (updated 4/20/2021): Please keep your comments civil. We reserve the right to delete comments or ban users who engage in personal attacks, use an excess of profanity, make verifiably false statements or are otherwise nasty. Comments that contain links must be approved by admin.