Flood of rental assistance, eviction bans not enough to resolve some Nevada housing conundrums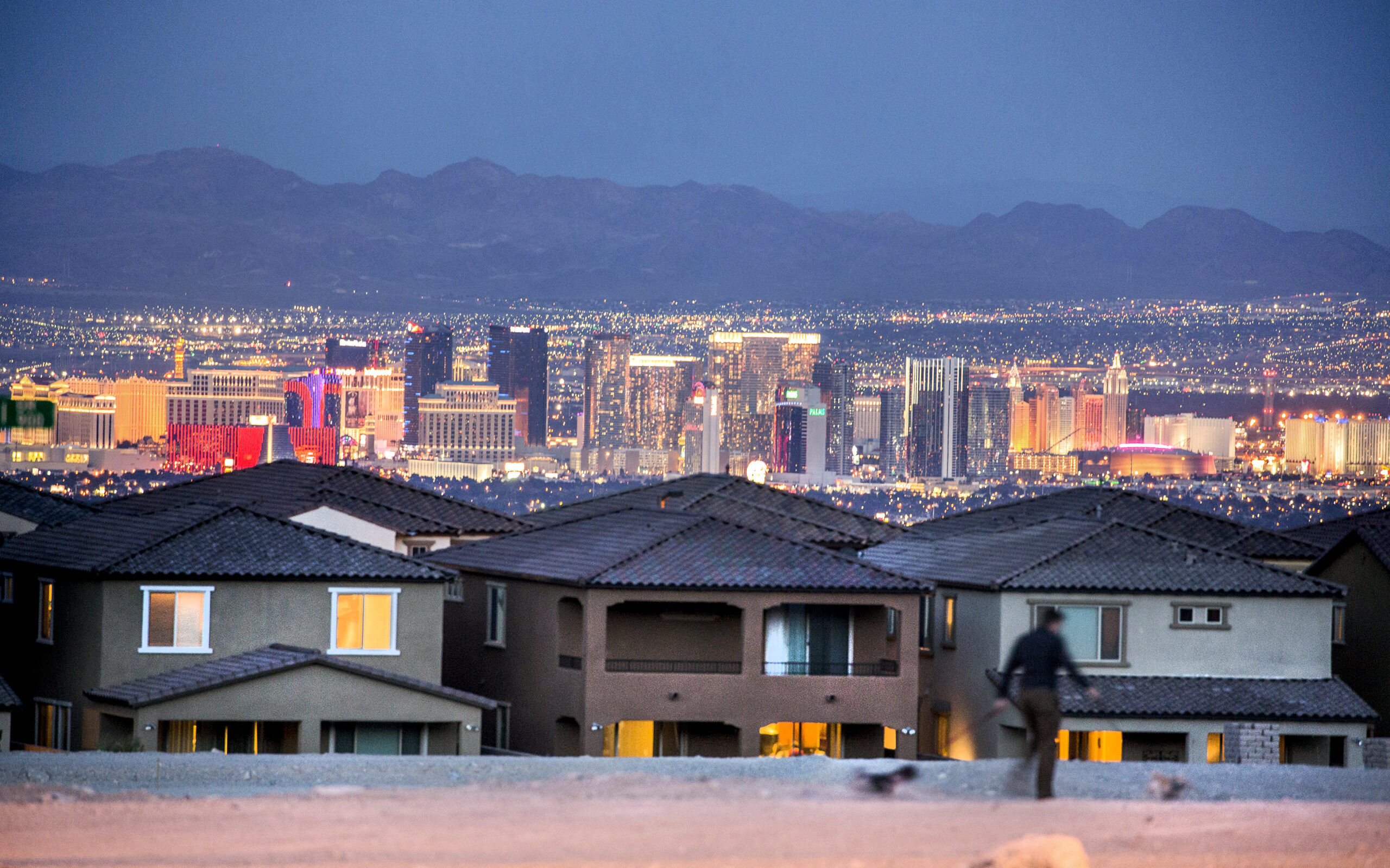 Even with a state and federal eviction moratorium in place, Alexia Catala has spent the past five months fending off eight different attempts to evict her from the Henderson home she's renting.
The mother of four said she already was struggling when the real estate company where she was working cut her pay by several dollars an hour and she lost child support. Then she was laid off. She hasn't paid rent since November.
Her court record now includes her landlord's attempts to evict her for nonpayment of rent, nuisance, questions about rental insurance and expiration of a lease — some of which were preliminarily successful but stopped through appeals. That creates hurdles that she said are preventing her from moving on.
"It's caused me to be so distracted at work that I think that's also contributed to me getting laid off," she said in an interview on Thursday. "I've been in and out of the courts. I had to constantly be reading, constantly studying, constantly be trying to understand what to do next or worrying about whether or not I'm going to come home one day and my stuff is locked, I'm not allowed into my house."
Catala's story is an example of how moratoriums haven't put a stop to all the housing-related pressures Nevada families are experiencing. Neither has the $364 million the state has received in rental assistance from the two most recent federal COVID-19 aid packages.
In many cases, tenants approved for the program — including Catala — have found their landlords decline to accept the money, sometimes because of a condition that landlords must not immediately evict the tenant after receiving the funds. There's also the challenge that in Clark County, rental applications last month were approved at a pace that was one-sixth as fast as officials had predicted, and only $97 million has been distributed to date.
"It's a frustrating situation where you've got tenants that need the resources, landlords that need the rent paid, and the money to pay it with, and you can't put all three of them together," Gov. Steve Sisolak said in a press briefing on Wednesday. "And we're continuing to try to work through that. It's just more difficult than anybody could have imagined."
There's high urgency to fix the problem — there is less than a month left in state-level eviction protections and less than two through a moratorium from the federal Centers for Disease Control and Prevention (CDC). The latter protections have been under fire in court including through a federal court ruling against the ban on Tuesday, although the ruling is being appealed.
"This means don't panic and don't let anyone tell you the eviction protections have been invalidated," Bailey Bortolin of the Nevada Coalition of Legal Services Providers said on Twitter on Wednesday. "Tenants should continue to submit the CDC declarations, apply for rental assistance, and if you receive an eviction notice, file [an] answer and elect mediation."
Lawmakers also are working on legislation they describe as an "evictions glide path" that could slow the eviction process to allow more time for rental assistance funds to be put to use to blunt an eviction crisis. The finer points of the legislation have not yet been revealed.
"We're going to spend every single one of those dollars that we possibly can," Sisolak said. "[The Legislature is] going to weigh in on what they feel is most appropriate, we'll weigh in, the treasurer's been instrumental in terms of helping us with the eviction stuff, and we're just gonna continue on that path."
As the clock runs down, tensions are high over the Henderson house.
Catala's property manager, Sherri Parker-Hewlett, shared pictures of trees at Catala's home that have withered and said air vents were removed and carpet was "destroyed." She said a judge denied an eviction on nuisance grounds because of that, saying the issues were "cosmetic," but that she just wants the tenancy to be over and notes the property owner did not opt to renew Catala's lease when it expired in January.
"The trees in the front yard are dead, the bushes are completely overgrown ... she's got like laying sideways ... a plant that is dead, and it just looks like Skid Row," Parker-Hewlett told The Nevada Independent. "And then when you get in the house, she's destroyed so many things, between neglect and destruction, that it's wrong, because we rented her the home in good faith."
Catala explained some of those issues, saying the grass suffered when she had to move a trampoline and air vents were temporarily removed so she could check them for mold.
Catala was approved for rental assistance funds within the last two weeks but said her property manager has not yet accepted the funds and instead filed another notice to end the tenancy the day after Catala notified her of the rental assistance option. She said she wants to clear out the debt with the federal funds and end the eviction proceedings and small claims lawsuits, some of which are scheduled for hearings well into the fall and threaten her ability to land her next place, especially in a competitive market.
"I have this money that I'm allowed to give her, so that way we can clear this whole thing away and just move on," Catala said. "And they said that if she doesn't want to accept it, she doesn't have to, and that she can still take me to court for the money owed her."
Parker-Hewlett said the homeowner hasn't outright rejected the possibility of accepting rental assistance money, but she suspects he is wary of the implications of accepting the money when he simply wants the tenant out.
"I'm guessing that they don't want to forfeit their eviction of a no rent pay when the moratorium is up," Parker-Hewlett said. "I'm sure that he's probably having a lawyer to check into it."
In interviews, both women called the other's actions "absurd." Catala said the property manager is using "intimidation and scare tactics," while Parker-Hewlett said her tenant talks to her "like … I'm a dog."
The property manager said she has only filed what the law allows and "it's absolutely not excessive." Catala, on the other hand, said she wishes she had more support so she wouldn't have to face the court process alone. She also wants more accountability for a landlord whose repeated filings she describes as frivolous and worthy of sanctions under the state moratorium guidance.
"Hopefully some changes get made to help providers provide a little more help to tenants who are facing something like this," Catala said.
Featured Videos
Comment Policy (updated 4/20/2021): Please keep your comments civil. We reserve the right to delete comments or ban users who engage in personal attacks, use an excess of profanity, make verifiably false statements or are otherwise nasty. Comments that contain links must be approved by admin.