For families with multiple children, sluggish internet amplifies remote learning frustrations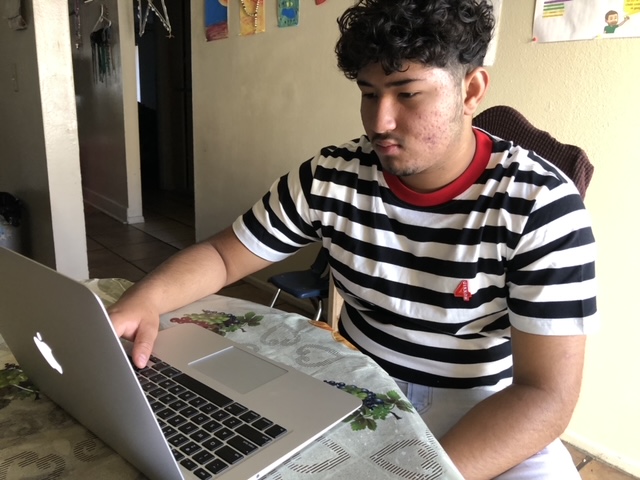 If there is one thing Kennet Guerra has learned this year, it's patience.
The tenth-grader who attends Valley High School has been battling chronic internet problems amid remote learning. Freezing screens. Long upload times. Sudden program shutdowns.
"Sometimes I get in late," he said, referring to virtual class sessions held on Google Meet. "Sometimes I don't. Sometimes it lags in the middle of class."
The problems were especially acute just a few weeks ago when his family relied solely on the low-cost home internet provided by Cox Communications through its Connect2Compete program. Guerra's family has purchased internet through that program, which costs $9.95 per month, for two years and, up until the coronavirus plunged schools into distance-education mode, it worked fine. But Guerra and his four brothers — who are in pre-kindergarten, second, fifth and sixth grade — suddenly needed the internet at the same time and not just for simple web surfing.
Remote learning requires participation in classes conducted over video-conferencing platforms, frequent use of an online learning management system and a smorgasbord of other online educational tools that teachers are using in a bid to make virtual education more effective and fun. But all those web-based activities have put a crunch on the internet highway.
The result was a daily headache for the entire family. His mother, Angeles Guerra, said her children's schools were marking them absent because of the connectivity problems.
"It's been very difficult for me," she said while speaking Spanish. "First of all, I don't speak English. Second, I struggle to understand how to use the computer. I try to find help from other places, but it has been difficult."
The family's journey highlights another wrinkle in the digital divide amplified by the ongoing pandemic. While school districts raced to outfit every student with internet and a Chromebook, laptop or other device, a new challenge emerged — internet connections that cannot support online learning.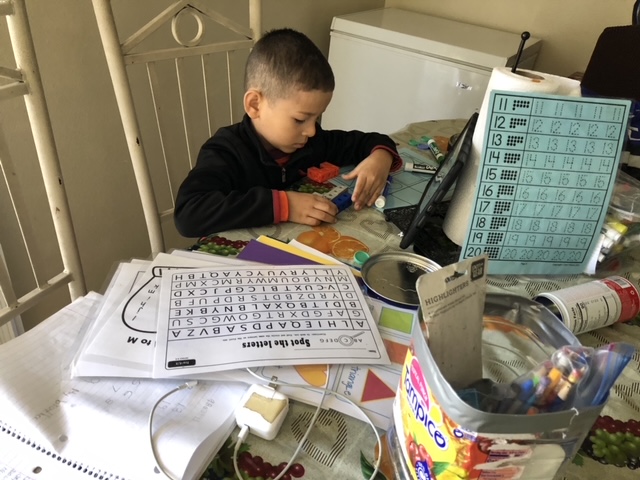 The Parent Leadership Team — which focuses on issues affecting Hispanic families and is powered by Opportunity 180, a nonprofit education organization — surveyed more than 100 families in September and October and found that inadequate internet was a chief concern among many, particularly those with multiple school-age children.
Likewise, a recent report from the RAND Corporation, a nonprofit and nonpartisan research organization, echoed the internet challenge. Principals from high-poverty schools across the nation — who were surveyed in early October — reported that, on average, only 80 percent of their students had adequate internet at home.
The report went on to suggest that the government, both at the state and federal level, should be augmenting funding and resources, particularly to schools serving larger shares of low-income and minority students, during remote learning.
"All of these issues are interconnected," said Laura Stelitano, an associate policy researcher at RAND. "Simply getting internet access is only one part of the solution."
Southern Nevada families told the Parent Leadership Team that they had even received truancy notices from their children's schools because of spotty attendance in virtual classes, said Selene Lozada, an Opportunity 180 coordinator. Household finances compound the problem because for many families, she said, it's not as simple as upgrading their internet plan.
"This is really a big issue because they are not able to pay more," she said. "Some of them (don't) have a job."
Nevada has the second-highest unemployment rate in the nation, with 12.6 percent of its workforce out of a job. And a disproportionate share of the economic burden is falling on communities of color, according to a Guinn Center report released earlier this year, which shows the state's African American, Latino, Asian and American Indian populations will have a more difficult time recovering and rebuilding from the pandemic-triggered crisis.
Officials from Connecting Kids, the public-private partnership that launched to shore up technology gaps, said they're aware of the problem. Cox's Connect2Compete program — which the Clark County School District subsidizes with CARES Act funding for eligible low-income families — provides internet with download speeds of at least 25 megabits per second and upload speeds of 3 megabits per second.
"It's not a skimpy product," said Punam Mathur, executive director of the Elaine P. Wynn and Family Foundation, which has been heavily involved in the Connecting Kids coalition.
A spokesperson for Cox Communications said in an email that its Connect2Compete program "does support multiple children in a household," although the company has been advising families to follow tips such as not activating their video cameras.
"Sometimes bandwidth issues are not related to Cox service but other devices at home," the company said in a statement. "For example, other people at home while the kids are learning should not connect their mobile phones or other devices to the Wi-Fi."
Even so, Connecting Kids has been offering additional Wi-Fi hotspots to families with more than three school-age children if they're experiencing sluggish internet that is affecting remote learning, said Mathur, who encouraged those in need to call the Family Support Center.
"Every day we encounter families who don't think to call to express it as a frustration," she said. "They just sort of absorb the frustration."
But the internet help comes with a caveat: Families receiving subsidized internet should refrain from doing their own remote work using the same Wi-Fi signal during their children's school hours.
"We just need to make sure the kids' educational access goes first and then the other household needs goes second," she said.
The Guerra family, which couldn't afford upgrading to a pricier plan, received a hotspot several weeks ago to boost the household's internet capacity. Angeles Guerra called the hotspot a "big, big, big help," noting that since its arrival, her children have only experienced one instance of being disconnected from their virtual classes.
Lozada, the Opportunity 180 coordinator, said it's imperative more families receive similar help because the technology gap is only exacerbating academic achievement gaps in the long run. And with no end to remote learning in sight, the need for a quality internet connection isn't going away. The Clark County School District has committed to distance learning through the end of the first semester and even if it resumes in-person learning sometime in January, it will be through a hybrid model, meaning students would attend school in person two days a week and work remotely the other three days.
The gravity of the situation isn't lost on educators either. Dillon Booker, an English resource teacher at Cheyenne High School, has been religiously uploading class notes, PowerPoint presentations and other materials to the Canvas learning system because he knows students are combating internet glitches and missing chunks of virtual classes.
Navigating technology hiccups, he said, has become par for the course during distance education. He generally believes students when they blame an absence or tardiness on an internet struggle.
"They may be sitting in class and sometimes their computer will freeze up and they will drop out of class as a result of the bandwidth being so bad," he said. "Obviously, this is a distraction to learning."
For Kennet Guerra, dealing with internet slowdowns became second nature earlier this year. The family's new hotspot, however, has reduced those wait times and distractions.
But the technological assist hasn't convinced his mother that schools should remain operating virtually for the foreseeable future. She sees a double standard in the community's response to COVID-19.
"I don't go out much, but I see people at the parks and at the stores," she said. "And we're worried about the schools, but we don't worry about being out in public."
Since mid-March, her family's home has been the school — with or without reliable internet.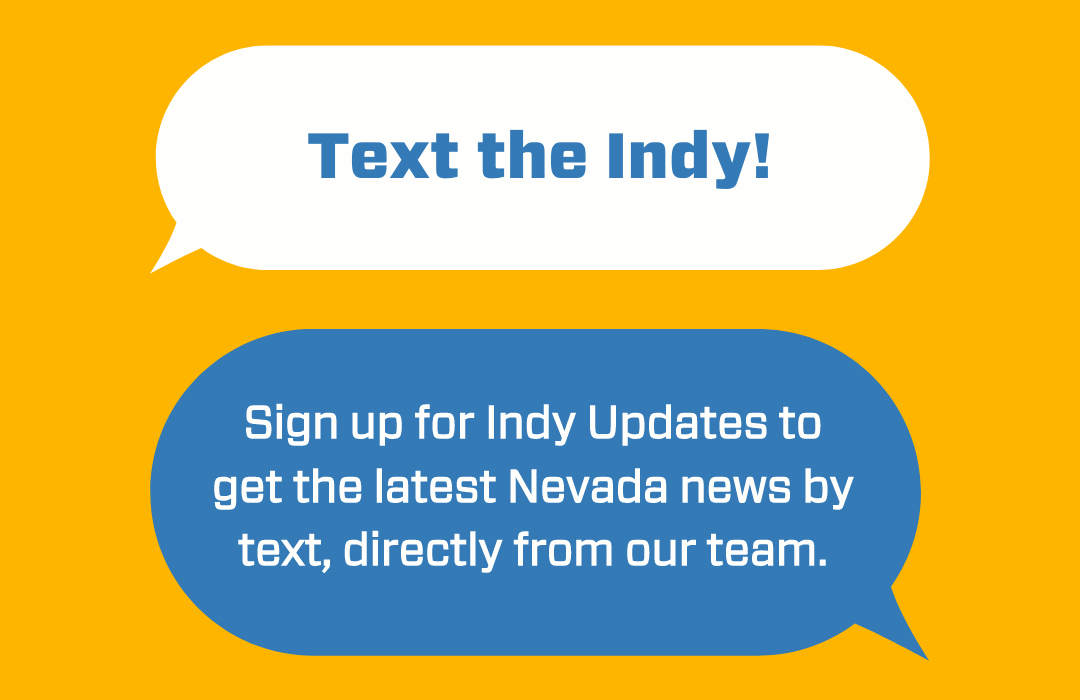 Featured Videos