For Vegas business owners, fleeting security of TPS came after surviving horrors of Salvadoran war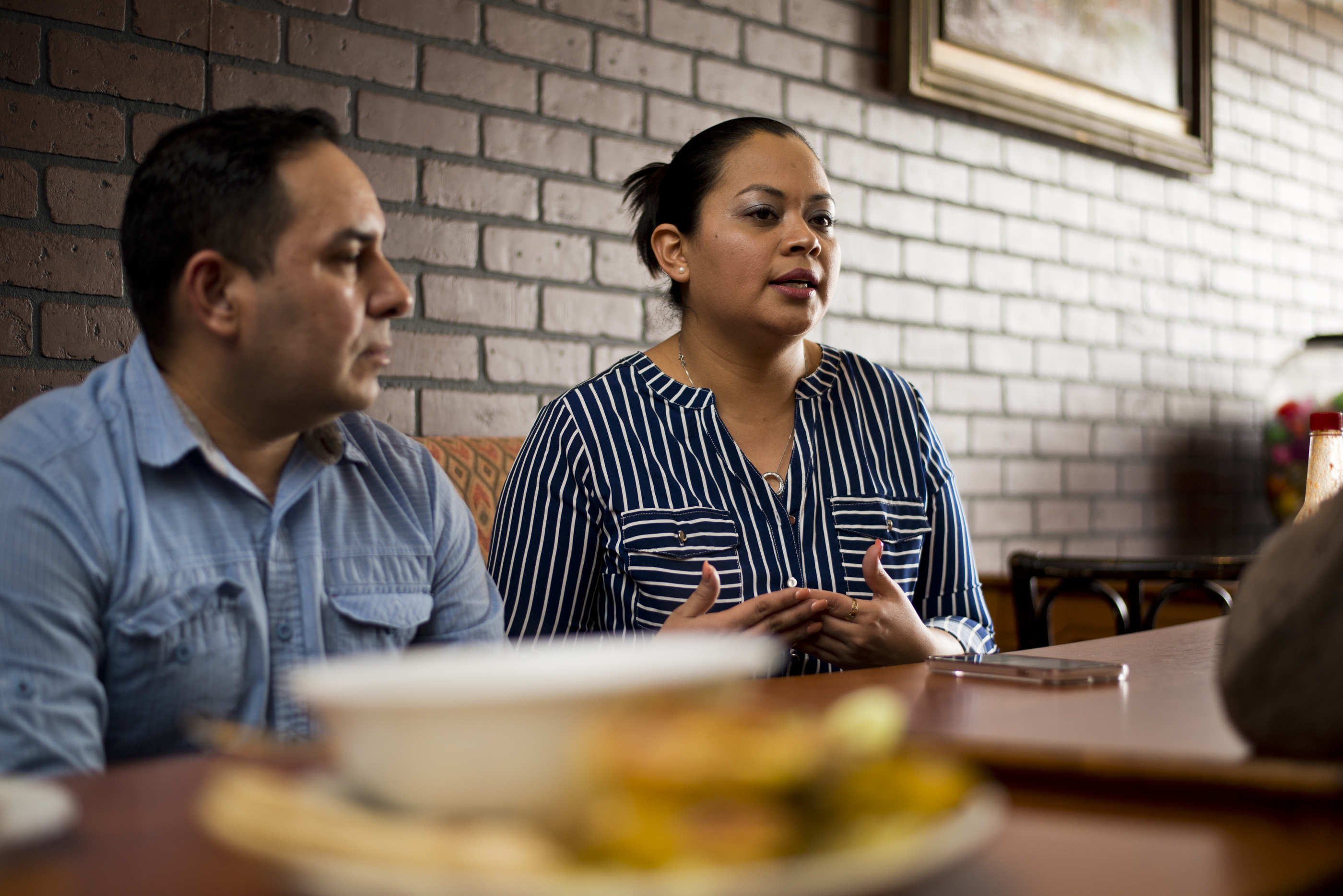 Flor Campos and her husband Jose Alvarado sit at a booth in their cozy, brown-brick restaurant near downtown Las Vegas on a recent afternoon, and they dream.
Olocuilta serves traditional fare including Salvadoran pupusas — cheese and meats melted in an envelope of dough and grilled until they're golden brown — and the place has idyllic paintings on the walls. Long-term, Alvarado said, they'd love to open as many restaurants as they can.
But that one is a big "if."
Both are beneficiaries of the Temporary Protected Status (TPS) program that the Trump administration is phasing out effective next September, citing improvement in the conditions that spurred the designation in the first place. That means they'll be forced to either return to El Salvador or recede into the shadows in the U.S., working under the table in fear of deportation after living in the country legally for nearly two decades.
Most of the nearly 200,000 Salvadoran recipients of the protections have applied to renew their status one last time, taking advantage of the chance to squeeze in another 18 months of legal, better-paid work and save for the unknown. TPS offers no direct path to citizenship, and recipients' options for permanent legal status (a green card) are restricted to those that are available, with limitations, to anyone — sponsorship from a relative, a crime victim's visa or asylum, among a few others.
Although 10 countries hard-hit by war or natural disaster are covered under the TPS program, nationals of El Salvador account for the vast majority of the estimated 325,000 recipients. Also hanging in the balance: an estimated 193,000 American citizen children who have one or two parents from El Salvador with TPS.
Campos and Alvarado haven't always been as comfortable as they are, sitting side by side in a business they built from scratch. As a child, Alvarado had an early education in atrocities and was on the run within his own country as a brutal civil war raged.
When he met Campos and they married in 2000, the couple hit an economic dead end. There weren't jobs in the small town where they lived, so they had to travel for work, and the money they made was barely enough to cover the transportation to and from those jobs.
"So we made the decision to come here, to work, to save and then return home," Alvarado said.
He was an undocumented worker at a Chinese fast food restaurant in Los Angeles, making $38 for a 13-hour day, when an earthquake measuring 7.6 on the Richter scale hit off the coast of his homeland in El Salvador. The quake, and one about a month later, killed more than 1,000 people, injured nearly 8,000 and displaced about a quarter of the population.
The George W. Bush administration announced shortly afterward that Salvadorans who had been living here could gain legal status.
"The havoc caused by these earthquakes makes it extremely difficult for Salvadorans to return home safely at this time," said Acting INS Commissioner Mary Ann Wyrsch in an announcement in March 2001, in the weeks following the earthquakes. "Given that reality, granting them temporary protected status is the prudent and humane thing to do."
The work permit Campos and Alvarado gained was life-altering.
"We took advantage of it. We took advantage of it to the max," Campos said. "Because if we hadn't taken advantage of it at the time we would have basically been like so many others, living day to day, and thank God that now we have some stability to speak of."
It's that work permit that's allowed Alvarado, who was trained as an artist in his home country, to move up from a dishwasher to a cook at the Bellagio's steakhouse. He wows guests with intricate desserts — he didn't go to culinary school but learned the techniques on the job — and even creates portraits of patrons on plates using liquid chocolate for the outlines and caramel for shading.
He also gets health insurance with his job. Campos makes it a point that the family has never taken Medicaid or any other government assistance.
"We've never depended on anyone," she said. "We don't want to take any help from the government."
She's such a passionate advocate for preserving TPS that she was invited to be Democratic Sen. Catherine Cortez Masto's guest at President Donald Trump's State of the Union address in January.
Campos wants people to know immigrants are enriching the country — her business supports four families and she pays taxes. Other industries are built around Salvadoran TPS labor. Nationwide, 88 percent of recipients are participating in the labor market, including 36,900 who have construction jobs, 22,400 who work in restaurants or food service and 11,700 who work in landscaping.
"Our countries are poor countries and we need this country, and this country also needs us," Campos said. "While some say that no, no more, just us Americans. I assure you that if all the Latinos got together and left for the border this country wouldn't be anything."
"And this country — imagine it without cultures, without Mexican culture, without Salvadoran culture. Where is the diversity, the diversity that we enjoy so much?"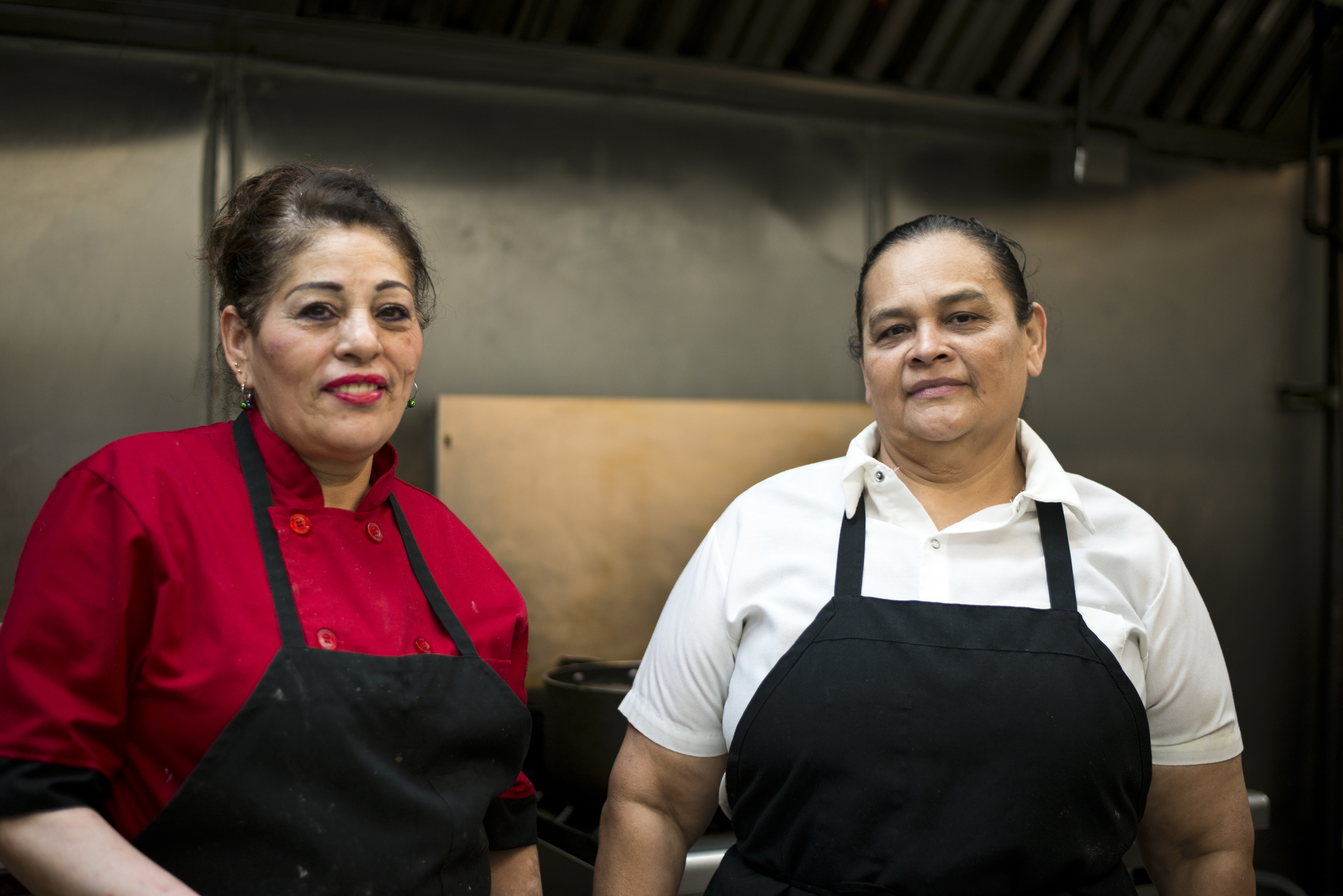 Civil War
Salvadorans make up the sixth-largest immigrant group in the U.S., mostly spurred by a wave of migration in the 1980s as El Salvador was roiled by a 12-year civil war that killed an estimated 75,000 people. In Nevada, there are an estimated 6,300 Salvadoran TPS recipients, with far larger groups living in California, Texas and the greater Washington, D.C. area.
Although the seeds of the conflict date earlier, to social unrest and conflict between ruling elites and rural farmworkers, it reached a turning point and attracted widespread attention with the 1980 assassination of San Salvador's Archbishop, Oscar Romero.
Romero had become an outspoken human rights crusader who wrote to President Jimmy Carter asking him to stop military aid to El Salvador. He was shot through the heart in 1980 while he was celebrating Mass in a hospital chapel, a day after he delivered a sermon pleading with army soldiers to defy orders to kill civilians.
The ensuing war pitted the Farabundo Martí National Liberation Front, a group of leftist guerrillas, against the Salvadoran government, which was assisted by the U.S. Americans and helped train and equip an army that's blamed for killing and forcibly "disappearing" thousands of people, as well as the killing six Jesuit priests in 1989 -- an event that turned American opinion sharply against the war and led Congress to cut military aid.
Alvarado recalls a carefree early childhood in the countryside of El Salvador, playing with animals and by the river in a small village with few modern conveniences. He was just six years old when the horrors of war visited upon him, after his father — a catechist — started getting more involved with the church.
"They began to pursue the religious people because they believed that they were spreading Liberation Theology, in which the poor believed that they were poor not because God wanted it that way, but because they had been exploited," Alvarado said.
Government forces, eager to stamp out Marxist ideologies in the thick of the Cold War, went after people like his father. Alvarado said the family felt caught in the middle — he thinks the guerrilla side, too, capitalized on the religious persecution to bring more people to their side.
"From this age, six years old, our innocence was being lost, because the beauty that we'd seen in the countryside was interrupted by the arrival of paramilitary forces and the guard," he said.
It was hard for him to wrap his head around why his father, on some days, had to clamber out of the window of their home before the sun rose and hide. It was because they'd heard the paramilitary forces were coming.
Soldiers acted with impunity, stealing whatever they found and driving villagers from their homes. The idea, he thinks, was to starve guerilla forces of whatever aid they might get from people in the countryside.
It started when members of the guard would come, beat up some people and leave. But Alvarado remembers when things took an ominous turn and the visits started coming with gunshots.
One day, when his father was in hiding and his mother was out selling mangos, soldiers came to the house where Alvarado, his two siblings and his grandmother were staying.
"Where's your son?" the soldiers demanded of his grandmother.
She told them she hadn't seen him in days.
"He's a guerilla and if he doesn't show up, you all are going to pay the price," Alvarado remembered the soldiers saying.
Then the soldiers grabbed his grandmother and the children, who ranged in age from six to nine, and shoved them into a cellar before setting the house ablaze.
"We had corn and beans that had been gathered from the harvest down there in the cellar, and they set that all on fire and we were crying," Alvarado said. "The instructions given to these groups was that they get rid of as many people as they could, because these people were at risk of joining the guerrillas, and the little children could become guerrillas when they grew up. They had instructions to kill everyone."
Alvarado remembers in vivid detail the moments he thought would be his last, a gun trained on the terrified family.
"First they were going to kill my grandmother and she said, 'No. If you all kill me, kill us all together,'" he said. "She hugged us and began to pray and held onto us three, only waiting for them to kill us."
The soldier squeezed the trigger.
"And, miraculously, the cartridge didn't fire," Alvarado recalled. "He turned around, he grabbed another cartridge, put it in a rifle, pointed it at us, and again, it didn't fire."
At that moment, another guard arrived — apparently the leader of the others — and asked the soldier what he was doing. When the soldier replied that they were the family of a guerrilla and that he was going to kill them, the supervisor pulled him away and said to let the matter go.
Spared, the family stayed crouched down for about an hour until the flames had swallowed up their home. A few hours later, his father and mother returned to the smoldering remains of the house and made a decision. They would leave and live with an aunt in another village.
But the horror was just beginning for the young boy.
"We walked along the road and I remember that was the first time that I saw a person dead," Alvarado said. "It was a cousin of my father. His name was Fermin. They had left him in the middle of the road, having suffered the worst death that you can imagine."
The image of that body would later return, haunting him in nightmares.
At his aunt's home, built to fit two families, they found six families crowded inside, seeking refuge.
"From that point on, everyone was fleeing in their own country," he said. "In reality, our people accepted this world. We said that maybe we'd have to flee because it was like that everywhere. We didn't know any other world but this."
Between 1980 and 1984, he recalls, the family had to flee about 20 times, sometimes spending weeks in the mountains with almost nothing to eat. It wasn't an uncommon situation — while about 4.7 million people were living in El Salvador in 1980, researchers believe more than 1 million were displaced in the conflict, with many seeking refuge abroad.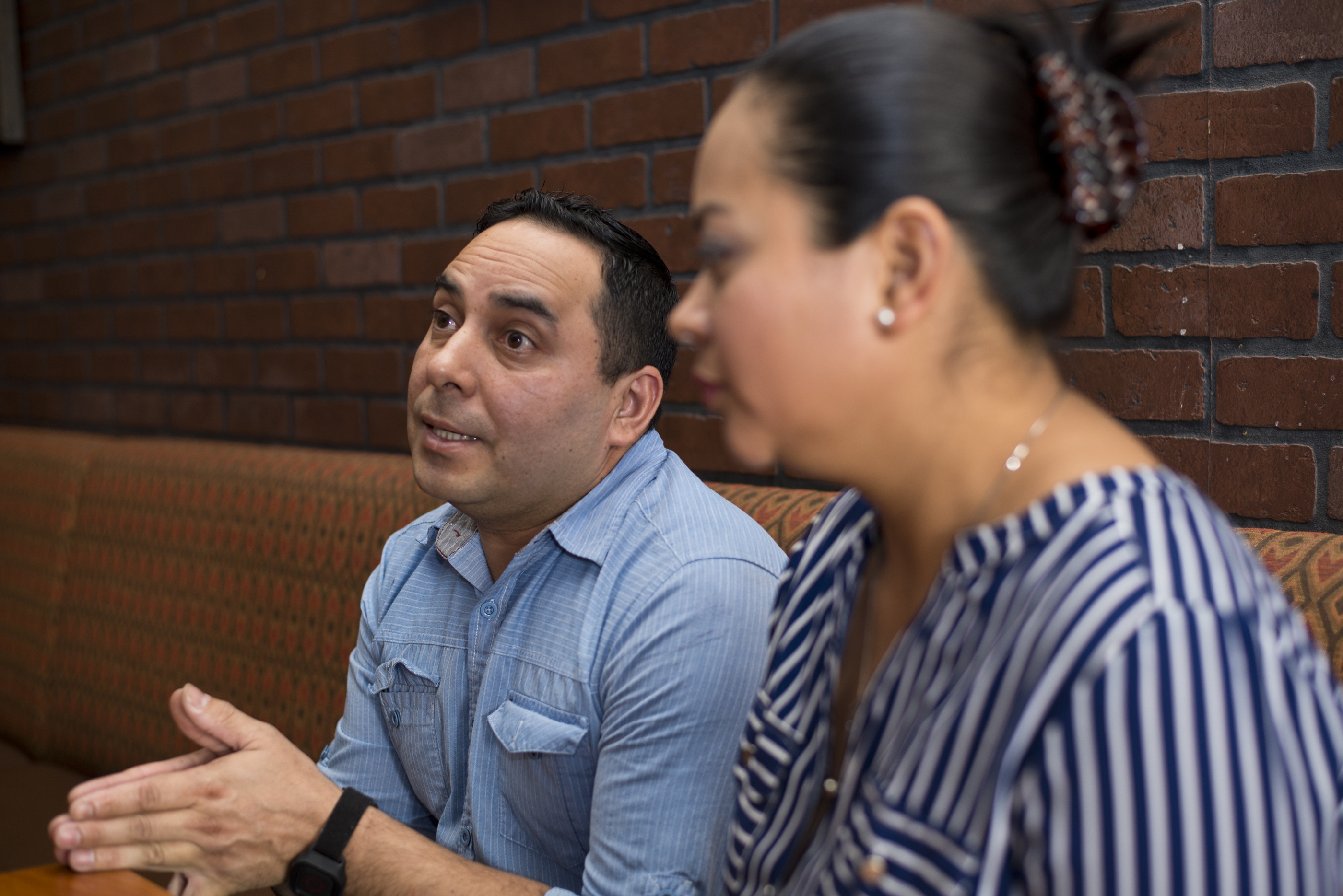 The Massacre at Calabozo
Life went on in spite of the fighting, and Alvarado remembers that there were babies born during times of hiding in the mountains. One of these times, there was a girl who had a newborn baby with her when a guard started to approach. The infant started to cry because it was hungry; the mother hadn't eaten in two days and her milk had dried up.
The others in the group, frantic, told her to hush the baby lest the soldiers discover the hideaway and wipe them all out. With about 150 people in the group, he said, it was hard enough to hide.
"We could hear the guard firing warning shots, and the girl and her baby wouldn't stop," he said. "One of the people in the group told her that, if she didn't quiet her baby, they were going to send her away from the rest of the group, because they didn't want all the people to be killed on her account."
Alvarado is stoic as he recalls her agonizing response.
"I think that the girl made the most difficult decision of her life," he said.
The young mother wrapped the baby in her arms, pressing her child to her chest, holding it as close as she could.
"In a matter of minutes, the baby was dead," he said.
When the guard eventually closed in on the group, the people split up into three smaller groups and each ran in separate directions. Alvarado was in one group, his grandmother was in a second group that went to one side of the river, and a third group went to the other side of the river. His grandmother's group was captured but survived.
Alvarado and his group had heard gunfire ring out in the distance as if there was a confrontation. A few days later, after it was clear the guard had left, some went to the edge of the river to see what had happened to the others.
Everyone had been killed.
That incident occurred in 1982 and is known as The Massacre of El Calabozo. There were more than 200 people killed. Today, there's a monument along the Amatitán River where the names of the dead are written — children that were a month old up to 16 years old, the elderly, pregnant women.
Tragedy was unrelenting and came again in 1984. The next time the soldiers came and the family needed to flee, Alvarado's grandmother was sick and stayed in the house alone while the rest ran.
"That was the last time we saw my grandmother, because they found her and we never heard any more about her," he said.
Later, Alvarado's little brother died of starvation. Already weak, he succumbed after some 15 days without eating.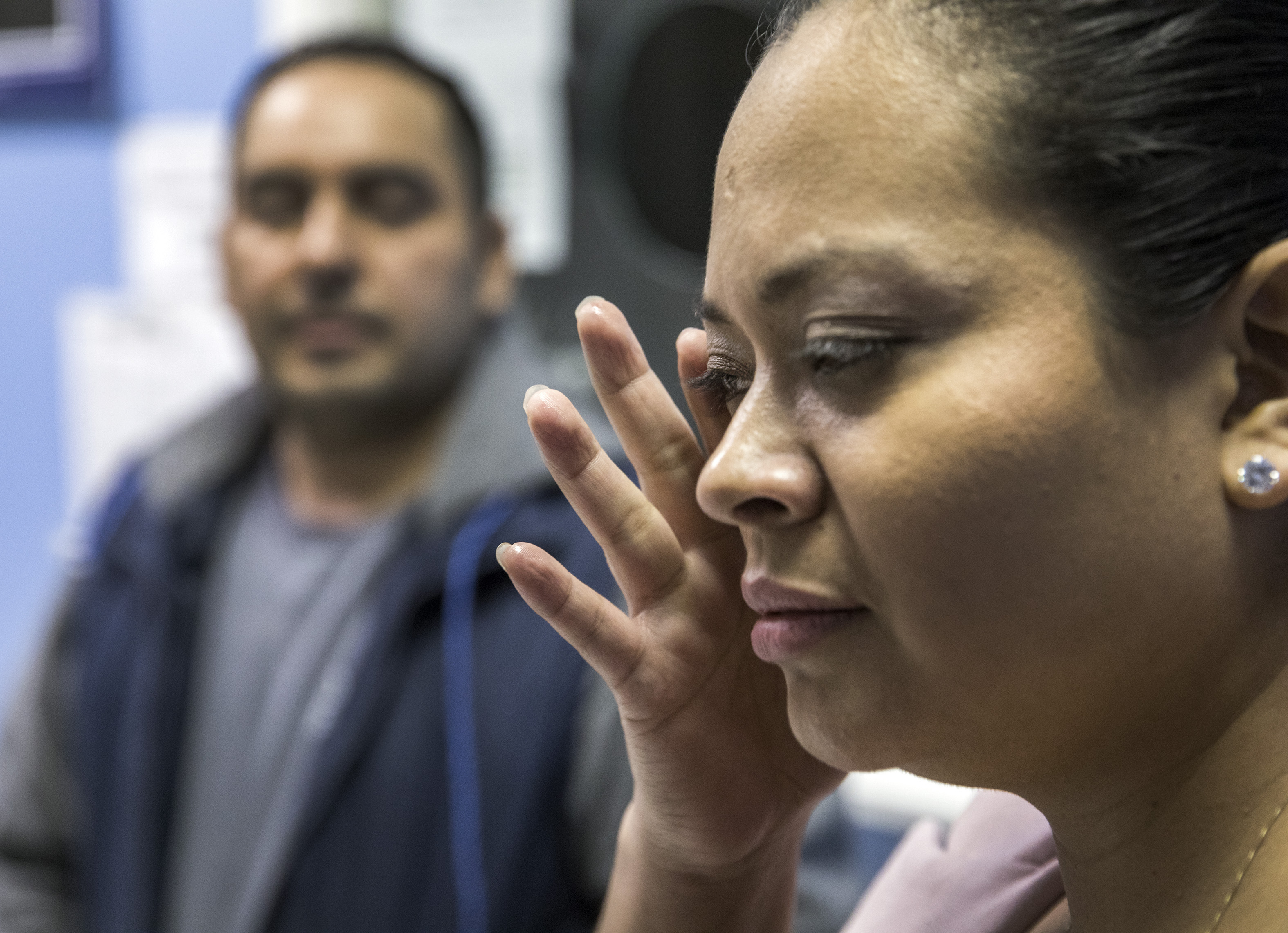 After the war
The family eventually went to a refuge in Honduras as the war raged on. Before a peace accord was signed in 1992, Alvarado watched friends get involved in the conflict and die in the fight.
When peace arrived, Alvarado's family reunited with his father in El Salvador. People tried to forget what had happened, including Alvarado, who began studying art.
"I immersed myself in the canvas and I paint what my mind needs to see — countrysides, folklore from my country, things that run through my veins," he said. "Although, as they say, the color of war and blood are things you never forget."
He believes the horrors of the conflict have had a lasting effect on his countrymen.
"The situation of El Salvador, which experienced a war so brutal, really hasn't changed," he said. "The same problems have evolved into different kinds of problems. There wasn't much crime during the war, but after the war, many soldiers that were left without work opted for a life of crime. Things got worse because people couldn't live peacefully."
Alvarado said many soldiers — including children — didn't have the opportunity to rebuild their lives because there were few government programs available to support and rehabilitate them. The country's attempts to rebuild after the war were set back a decade later by the massive earthquake (El Salvador is prone to such quakes because it sits on the seismically active Ring of Fire).
Today, about a third of Salvadorans live below the poverty line, and one-fifth of the country's gross domestic product comes from remittance payments from friends and family living overseas. The country's main exports include coffee, sugar and textiles, but it also has a burgeoning aircraft maintenance industry.
Tirso Sermeno, the consul of El Salvador in Las Vegas, said the country is green and replete with natural beauty. Planes that descend into the airport fly between a volcano and a pristine coastline world-renowned for its surfing.
Unlike other Central American nations such as Costa Rica, the country had to start its tourism infrastructure from scratch after the war. But today, he said, tourism is one of the sectors of greatest growth, with visitors arriving on a flight direct from California or on cruise lines.
The country still struggles to overcome the international stigma over its crime. In 2015, for example, it was named the murder capital of the world as turf wars raged between the two main street gangs — 18th Street Gang and the Mara Salvatrucha, also known as MS-13.
The latter has its roots in the U.S., as the children of Salvadoran immigrants who had fled the civil war in the 1980s banded together in Los Angeles to stand up to Mexican gangs. 
The Trump administration has cited the group's sensational brand of violence as a reason for cutting off humanitarian immigration programs such as the Central American Minors initiative. While MS-13 has indeed left a mark in the U.S. — Las Vegas police recently blamed the gang for 10 murders in the area in a year's time — some believe politicians' emphasis on the gang is being used as a pretext to boot law-abiding immigrants.
"Now that they're focusing more on the Mara, it strikes me as … making an excuse," Campos said. "Now they're focusing more on the Salvadorans why? Because [Trump] wants TPS to go away … I have nothing to do with [the gangs] and I'm Salvadoran and I work very hard."
Sermeno acknowledged the seriousness of the crime, but said outsiders might have a distorted view of the situation.
"Of course, the news that you might receive sometimes makes it look like the violence is widespread and you can't leave your house," Sermeno said. "I'm not going to deny that it exists. It exists, and there are points where it's highly concentrated, but thank God, for the tourist we have 300 kilometers of beautiful beaches. You can go to restaurants, nightclubs, full movie theaters and say, 'Where is the violence?'"
Reynaldo Osmin, who lives in El Salvador and came to Las Vegas in January for a conference hosted by REJUES (a Spanish acronym that translates to Network of Salvadoran Ex-patriate Youth), said he's experienced both sides of his country. At one point, he was assaulted at a bus stop by people who identified themselves as gang members and threatened him with death.
He said the experience prompted him to seek ways to help improve the situation for young people. So he joined the group Juventudes por la Paz (Youth for Peace), which works to provide scholarships and volunteer opportunities for young people.
He had saved up $900 to make the trip to Las Vegas for the conference — something he said was worth the cost because it renewed his commitment to work to better his country.
"El Salvador isn't just dark things. My country is beautiful," said Osmin, 21. "Something I can assure: In El Salvador most people are good, and wherever you go, you're going to find a Salvadoran with a smile."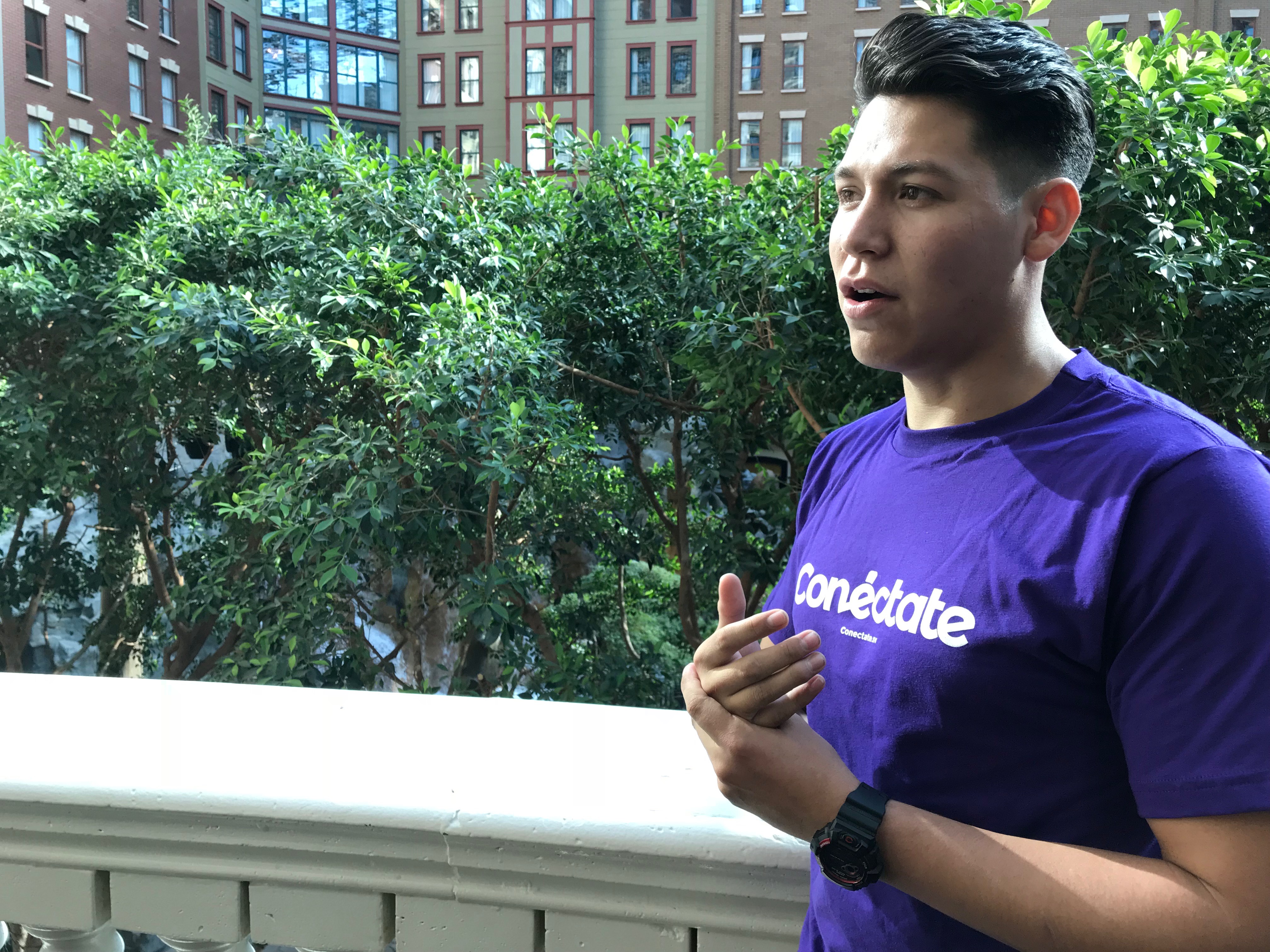 Emigrating
Alvarado recalls a complicated vision of America while he was in El Salvador.
"We heard two versions about the U.S. — the one of the guerrillas, who would say that it's an empire, that it was financing the war, and those who came to kill us were trained in the U.S.," he said. "And the other version, that the missionaries from the U.S. would tell, is that there is a human side of the American people, that it is a very kind country."
America was also the source of air mail gifts for the holidays. Alvarado remembers envelopes with red and blue stripes that held Christmas cards that played music and $10 or $20 bills.
Alvarado had long wanted to leave El Salvador and study in Europe or go to the U.S. with a visa. But it was no easy feat.
"It's very difficult to get a visa in El Salvador, because the moment that a person arrives at the embassy to request a visa, they look at that person as if they had the word 'illegal' on their face and that if they give you a visa, you're going to overstay it," he said.
Instead, many traveled to Guatemala and then trekked across Mexico. Some boarded the notorious train known as "The Beast," riding on the roof for days until, sometimes, they fell asleep and tumbled to their deaths. Criminals would sometimes hop aboard, robbing and raping the migrants.
The journey has become more difficult, especially with Trump's promises of a border wall and stepped-up border security.
Alvarado doubts it will be enough to hold back immigrants escaping the clutches of gangs and meager wages, or eager to reunite with family in the U.S. If governments in the U.S. and Central America are unable to solve the underlying problems there, he said, the people will keep coming.
"The people don't care how much sacrifice they're going to have to make," Alvarado said. "The people are going to come, even if you put spikes or whatever on the road. The people will walk over spikes or glass, whatever. The wall — I think that it doesn't matter how strong or how high it is. The people are going to find a way to get over it."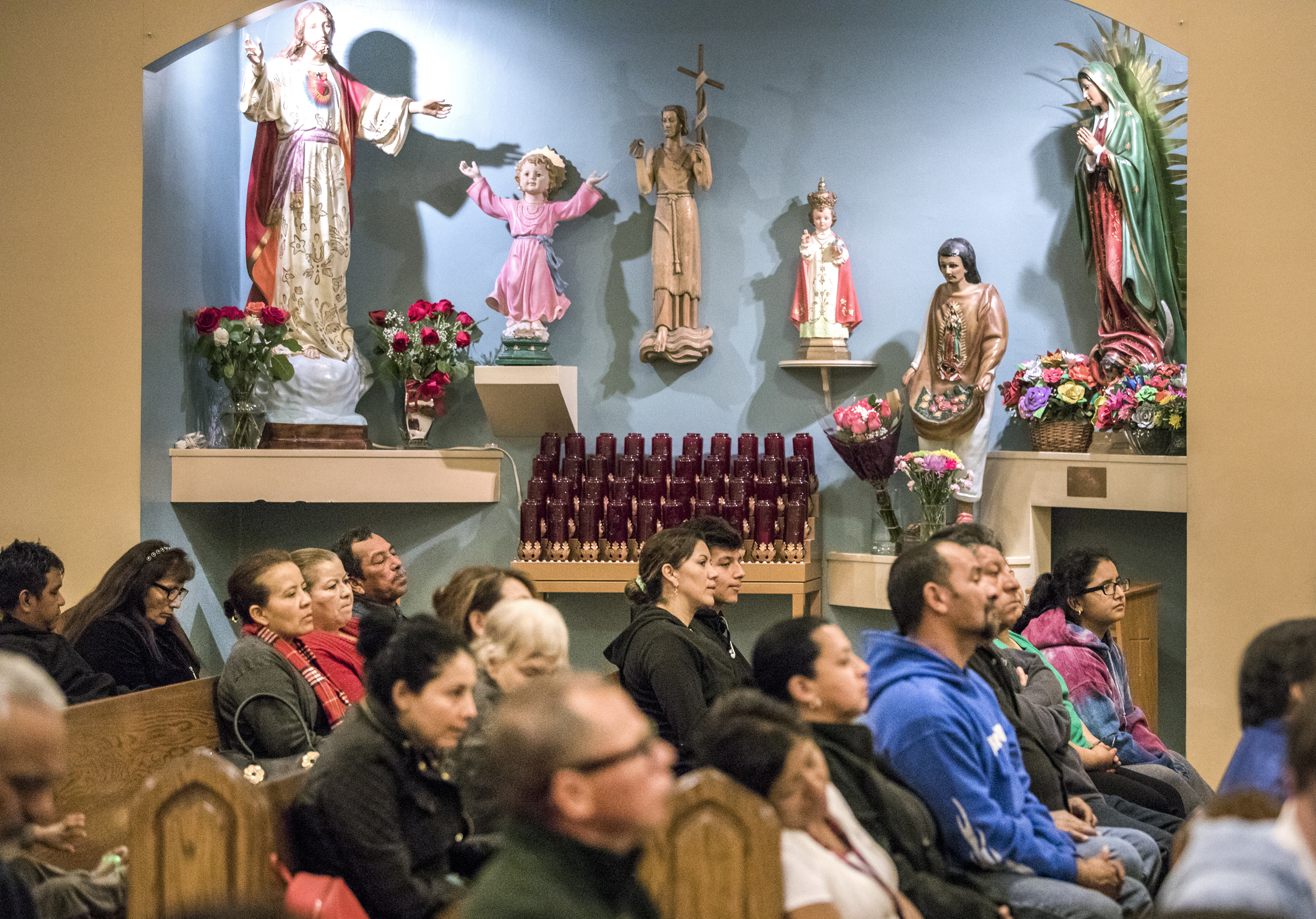 Life in the U.S.
After three months of searching for jobs, and finding little more than field work in their own country, relatives loaned Alvarado and Campos the $15,000 they needed to make their journey to the U.S. But they struggled to pay back the debt as undocumented workers. Alvarado made less than $40 a day working at a restaurant, and Campos found a job as a waitress.
The devastating earthquakes that hit their homeland in 2001 unexpectedly opened a door — they were soon allowed to apply for legal status and work permits through the TPS program.
Alvarado started working the night before the Sept. 11, 2001 attacks. The next day, he learned that he'd lost the job — his bosses laid off a third of their workforce as the economy faltered.
The couple decided they would stay in the U.S for another three years. By then their first daughter was born and to keep moving forward, they began to save to open their first restaurant.
The business didn't survive, but the pair didn't give up. A little later, they opened Olocuilta, a restaurant located in East Las Vegas that opened its doors 10 years ago. It's named after a municipality in El Salvador that's considered the birthplace of the rice flour-based pupusa and which holds the Guinness World Record for making the world's largest pupusa.
Today, they're raising their two daughters — 15-year-old Estefani and 7-year-old Jazmin — who are both American citizens. Estefani has her sights set on going to college and becoming a nurse, but her mom is encouraging her to look at a more expedient path that could get her into the career field more quickly should the family lose legal status and the ability to pay for her degree.
The girls have visited El Salvador, but don't want to move there. They think and act like Americans, Campos said, and they don't like the humidity of that country's climate or the fact that their favorite foods — McDonald's, pizza — aren't available in the small, rural town their parents come from.
Questions of what to do if there's no intervention before TPS disappears next September haunt them. The couple has analyzed the situation, considering which relatives could care for their children or their businesses, thinking about what they could do if they have to go back, how they'll make it in El Salvador's tenuous economy.
"She wakes up sometimes and can't go back to sleep because she's always thinking of … this," Alvarado said of his wife. "'What's going to happen to the restaurant? The family?' Or whatever. It's not like we can say 'I'm going back to my country and I'm going to take my daughters.' They aren't from there."
They're hoping that in the next year and a half, there will be some reprieve for people like them, perhaps through an act of Congress. Several bills have been introduced to address the situation and offer TPS recipients a chance for legal status beyond next September.
And even though they feel that the revocation of TPS is a personal attack — a diminution of their economic and cultural contributions, an assumption that they're bad people, a lack of empathy for the conditions that persist in their homeland — they're trying to remember the things they love about America.
"I remember that this country, when there have been tragedies, has helped other countries a lot. Just like when we came and got TPS, which we are very grateful for because it gave us the opportunity to undertake and become what we are now, then we feel love for this country," Alvarado said. "We'd like an opportunity to stay here and keep contributing."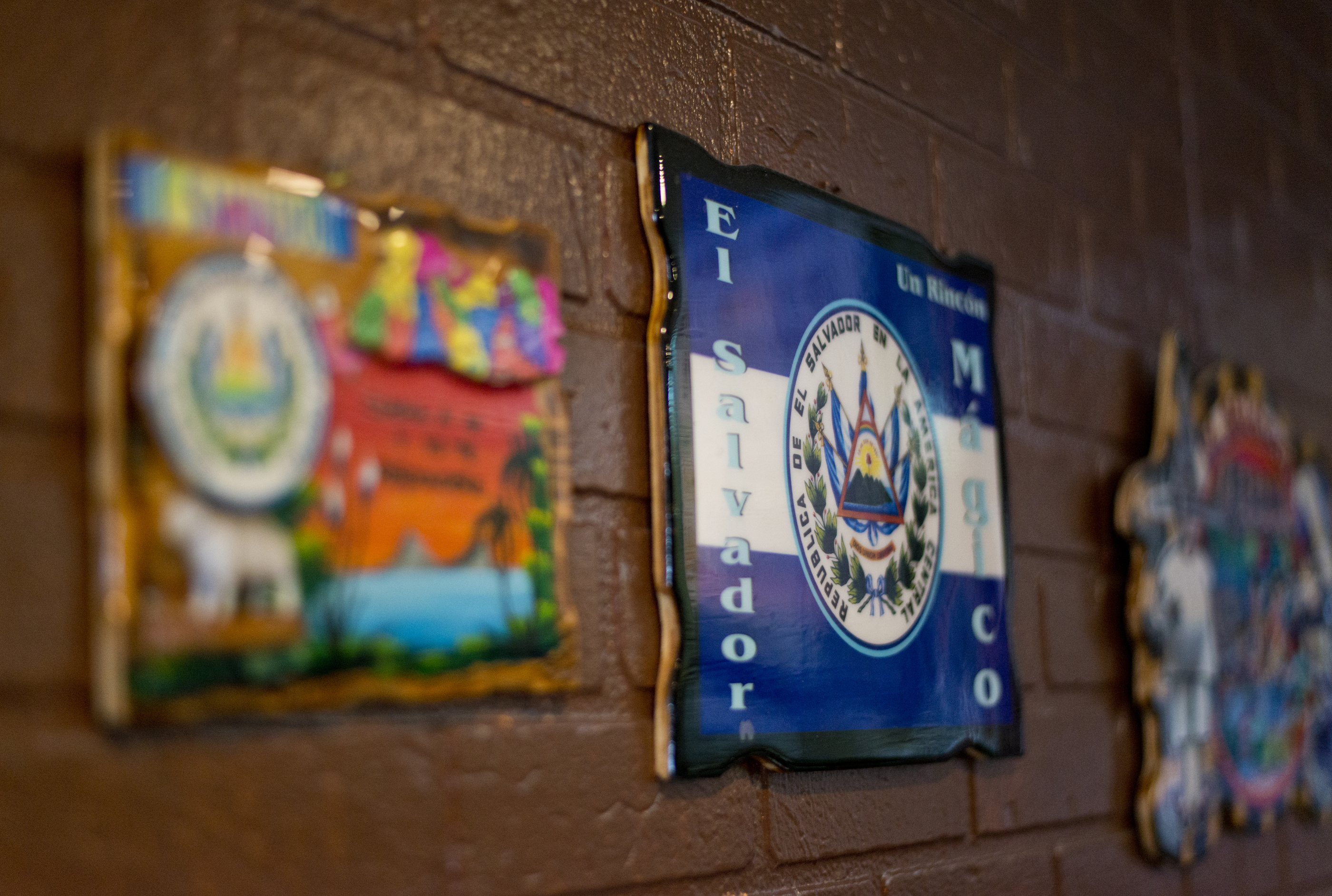 Featured Videos
Comment Policy (updated 4/20/2021): Please keep your comments civil. We reserve the right to delete comments or ban users who engage in personal attacks, use an excess of profanity, make verifiably false statements or are otherwise nasty. Comments that contain links must be approved by admin.