From Obama to Trump, surrogates pour into Nevada ahead of campaigns' final stretch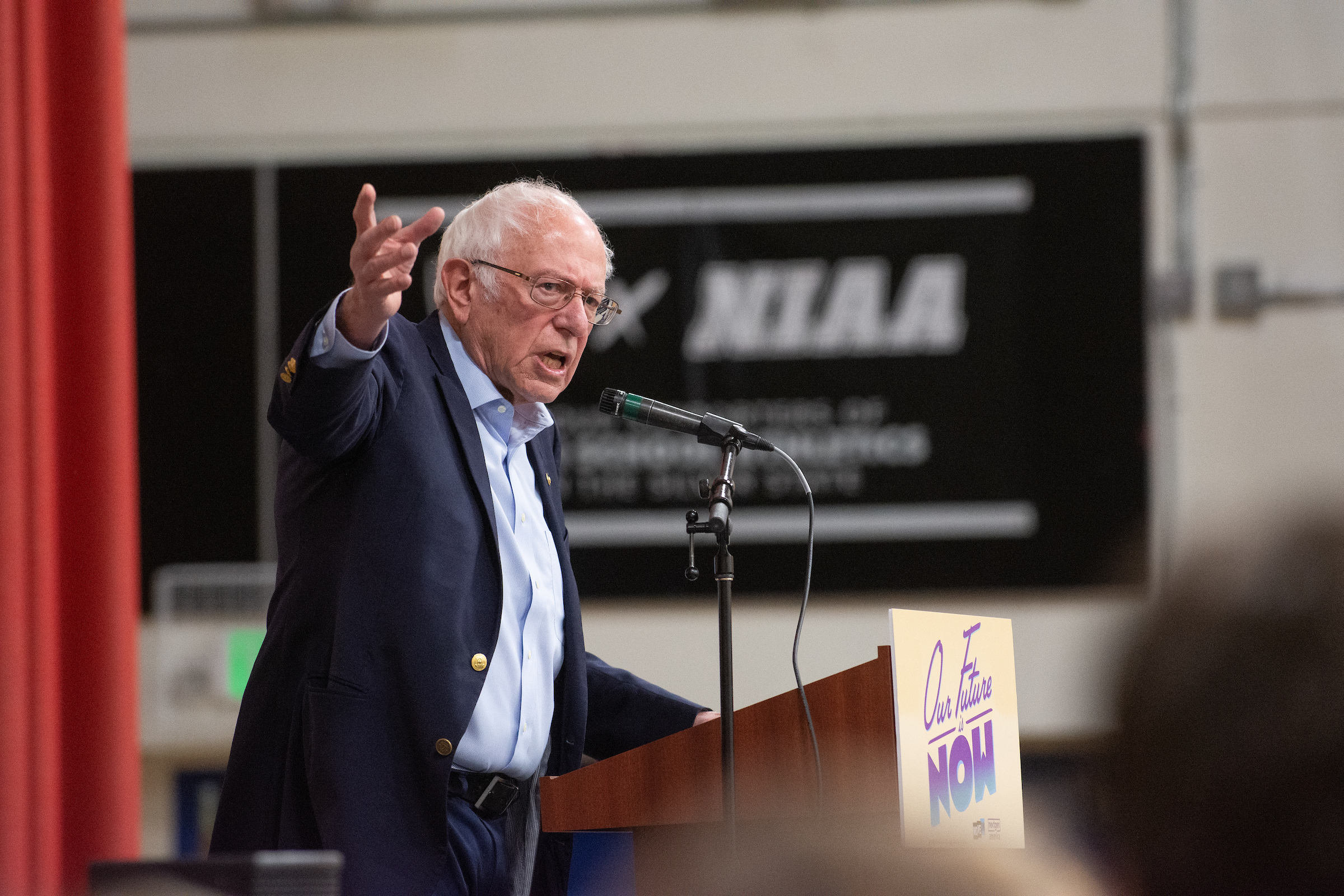 In the 2020 Democratic caucus, Nevadans chose Bernie Sanders over now-President Joe Biden.
More than two years later, Sanders returned to the Silver State with a different message — boosting vulnerable Democratic incumbents, including Gov. Steve Sisolak and Sen. Catherine Cortez Masto.
"It is absolutely imperative that we re-elect Catherine, who is a very good senator," Sanders told a crowd at the East Las Vegas Community Center on Friday evening.
Hours earlier and a few miles away, a different 2020 Democratic presidential candidate was also in Las Vegas, delivering the opposite message.
"Adam Laxalt needs to be that 51st senator that allows us, the American people, you the people of Nevada, to have a check on the power that this administration is abusing, that is harming us as people in this country," former Hawaii Rep. Tulsi Gabbard said to a crowd of nearly 300 on Friday inside of Stoney's Rockin' Country (Gabbard announced in early October she was leaving the Democratic Party and has since campaigned nationwide for Republican candidates).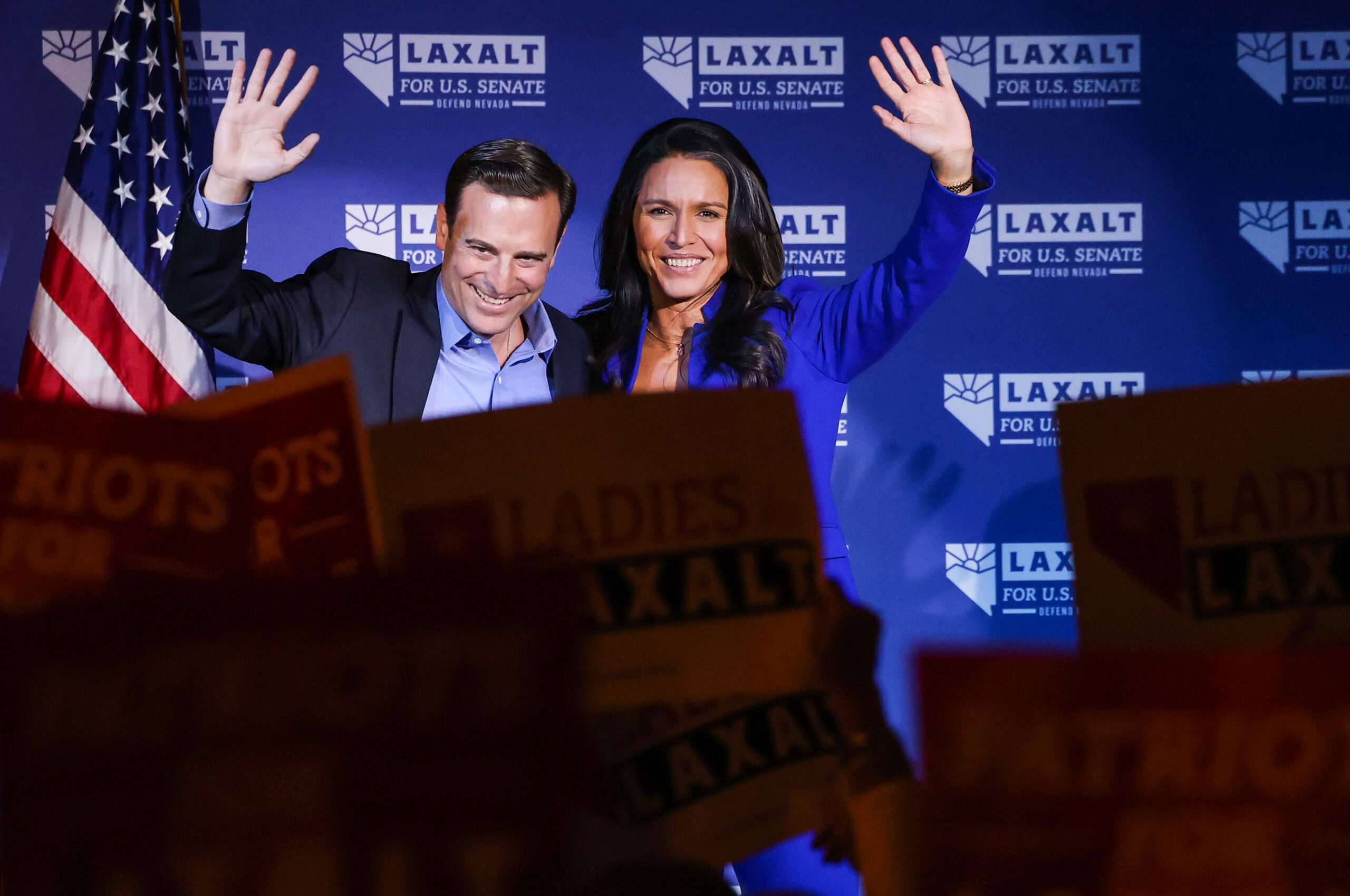 Now, it's former President Barack Obama's turn, as he headlines an early vote rally Tuesday in Las Vegas alongside musical artist John Legend, longtime labor activist Dolores Huerta and the state's Democratic ticket. Obama held similar events for the state's Democratic ticket ahead of the 2016 and 2018 elections.
Well-known national political figures have been descending upon Nevada — a state crucial to both parties' electoral hopes — during the final countdown to Election Day.
Outside of Sandersand Obama, prominent Democrats visiting the state during the early vote period include:
Interior Secretary Deb Haaland, who attended canvass kickoffs in Reno on Sunday
Sen. Amy Klobuchar (D-MN), who attended campaign events in Reno on Monday
Sen. Elizabeth Warren (D-MA), who on Wednesday is scheduled to rally at UNLV and launch a canvass from Nevada Democratic Victory's Summerlin office
Appearing at the trendy Süp restaurant in midtown Reno on Monday, Klobuchar touted her "personal friendship with Catherine" and said the "future of our democracy" was at stake in Nevada's close U.S. Senate and House races.
"[Nevada]'s always been a purple state, right? It's always been a close state so that gives you power to influence what's going to happen with the Senate and the House of Representatives," she said Monday.
On the Republican side, former President Donald Trump's October rally in Minden made him the highest-profile national GOP figure to visit the Silver State, though other prominent Republicans, including Donald Trump Jr. and Gabbard, have also made stops in Nevada this week to support Republican Senate candidate Adam Laxalt.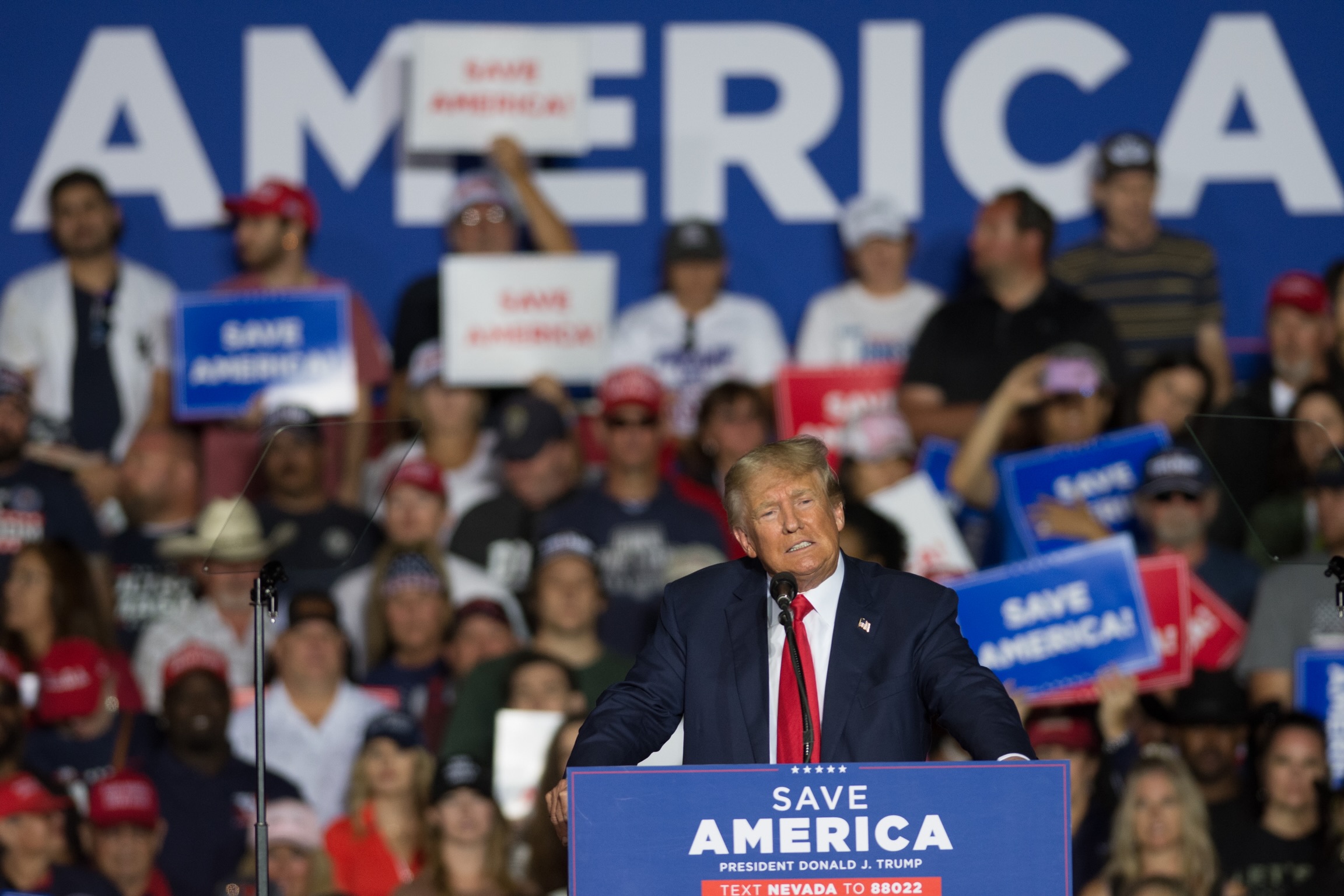 But one notable figure has not scheduled any campaign events in Nevada. Biden, with an underwater popularity nationally and in Nevada, has largely shied away from the campaign trail in the runup to the midterm elections, an absence highlighted by Nevada Republican candidates.
The question underpinning all the campaign stops: Do surrogate visits actually make a difference?
Research on the topic is mixed. A 2020 study by researchers at the University of Dayton looking at former President Bill Clinton's many appearances on the 2016 campaign trail found "very limited evidence that campaign surrogates — and candidate spouses, specifically — can influence vote choice via their campaign visits."
Another study from 2010 found that presidential candidate stump speeches and campaign events had the potential to shift public opinion, but the effect was less pronounced in battleground states.
David Damore, a political science professor at UNLV, said surrogate visits typically serve a dual purpose: generate media coverage (yes, guilty as charged) while energizing campaign volunteers and canvassers. He doesn't expect the surrogates to win over too many people who haven't already made up their minds.
"People who show up at those events, right, they're already going to vote," said Damore, who is also interim executive director of the Lincy Institute and Brookings Mountain West.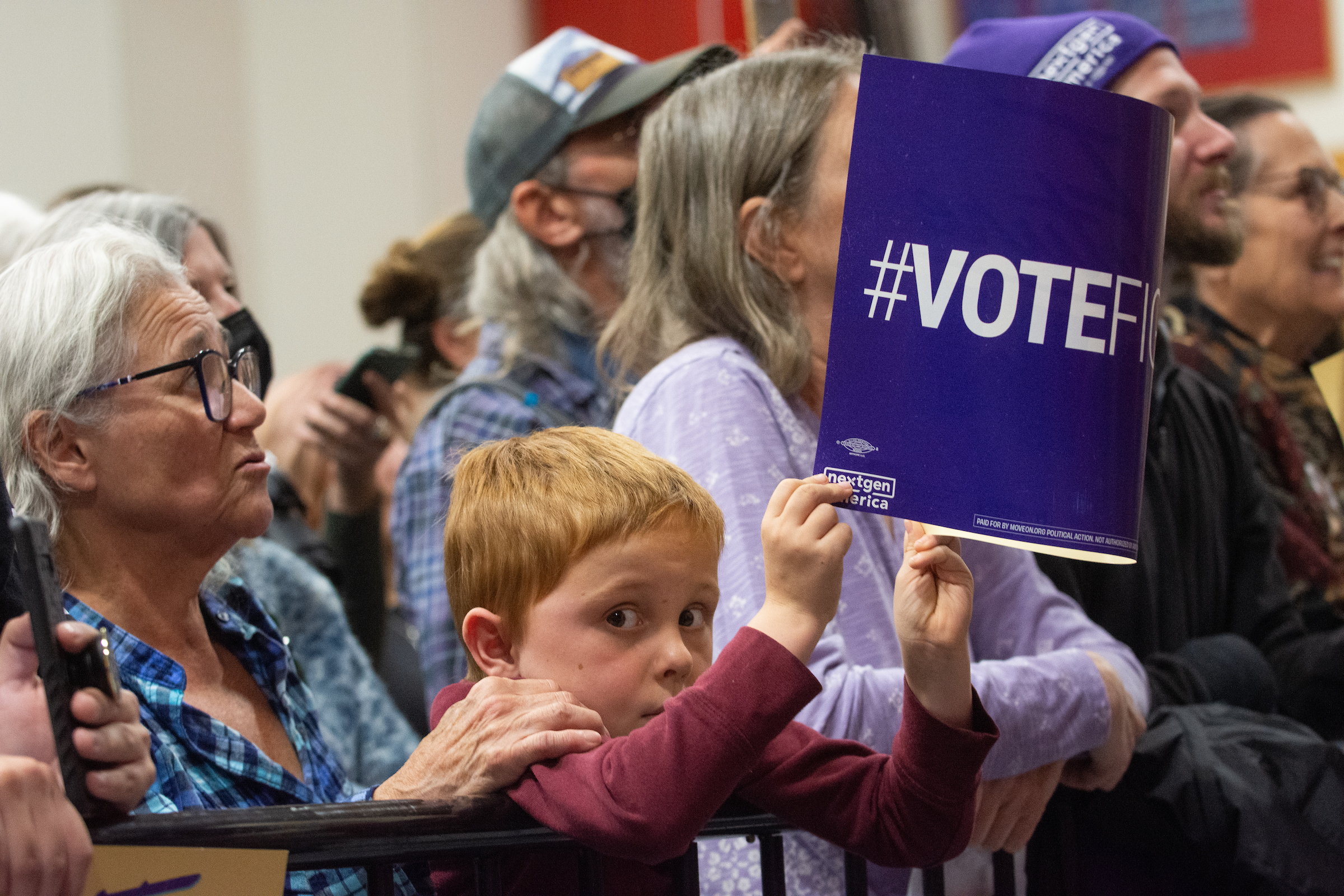 Outside of Sanders' event in Reno, voters interviewed were split on whether surrogate visits would affect turnout.
"I think [events like this] encourage people who go...to vote, but I don't think it necessarily gets people who aren't gonna vote to vote," said Brandon Wilson, a 20-year-old music major at UNR who also attended Sanders' visit to Reno in 2020.
Daniel Shaver, 32, said that he was surprised to see the low turnout in the parking lot ahead of the rally, but remained optimistic about the midterm elections.
"I think if you give people some more attention, then they're more likely to engage in the process," he said.