Gamers seek crackdown on estimated $300 billion illegal gambling market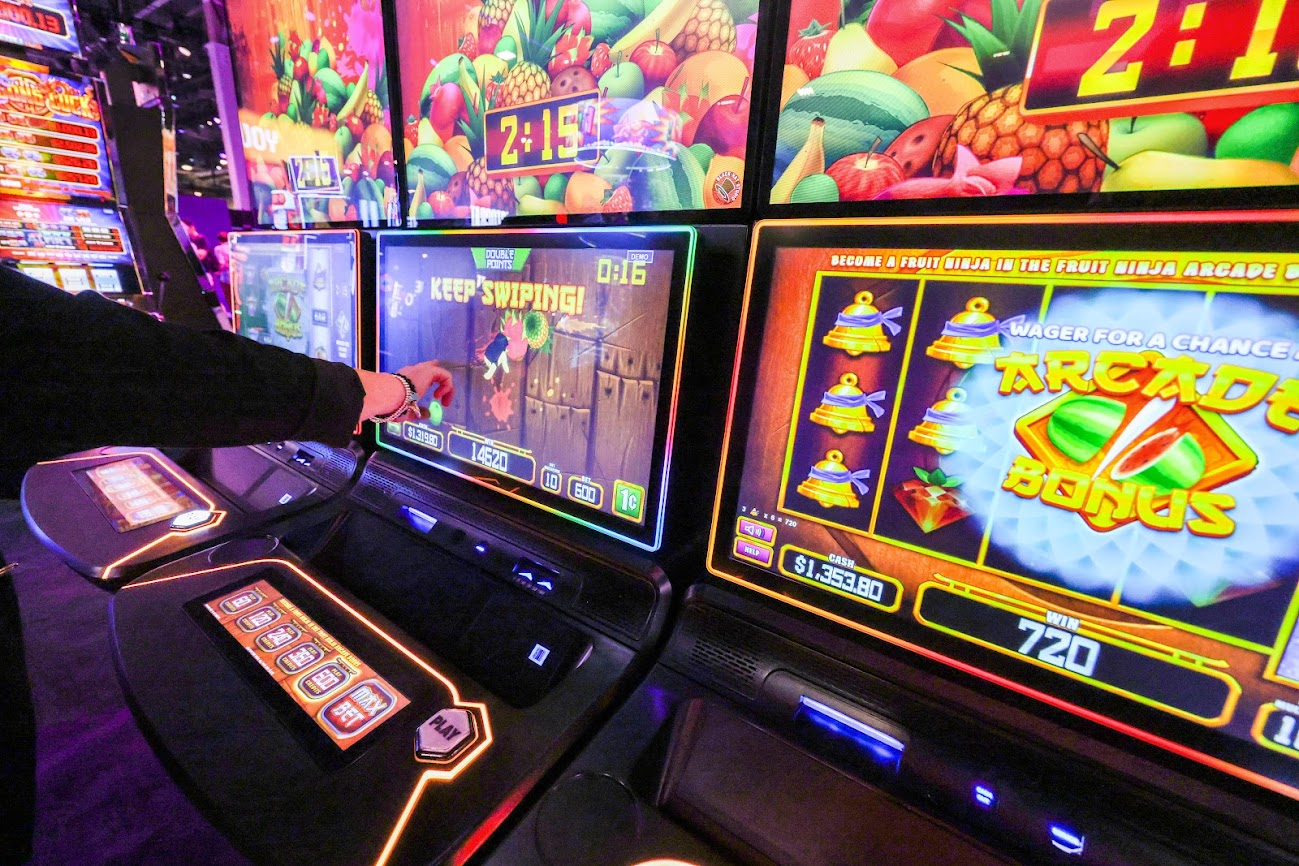 Reports of a growing illegal gambling market consisting of unregulated slot machines in several states concerned Penn Entertainment CEO Jay Snowden enough to look into it.
The regional casino operator has 43 properties in 20 states, including the M Resort in Henderson. Seven of those licensed gaming locations are in its home state of Pennsylvania, one of the jurisdictions cited as having tens of thousands of unlicensed gambling machines, according to state gaming regulators.
Snowden sent members of his management team into Pennsylvania communities to visit convenience stores, bars and taverns to investigate reports of illegal gambling.
He wasn't happy with the findings.
"We have photos of children playing these games and families engaging on these games," Snowden told attendees at the Global Gaming Expo in Las Vegas last week during an executive keynote session moderated by CNBC journalist Contessa Brewer.
"We saw online lottery products that are supposed to be scratch tickets that have the look, sound and feel of a spinning real (slot) machine," he added.
Snowden then sent a warning message to the G2E audience at the Venetian Expo.
"In several states where we operate, this is a catastrophe in the making," Snowden said. "This is an existential issue for the industry. It's a reputational issue for our industry."
In April, the American Gaming Association asked the U.S. Department of Justice to crack down on illegal, online sportsbooks and casinos and unregulated "skill game" slot machines.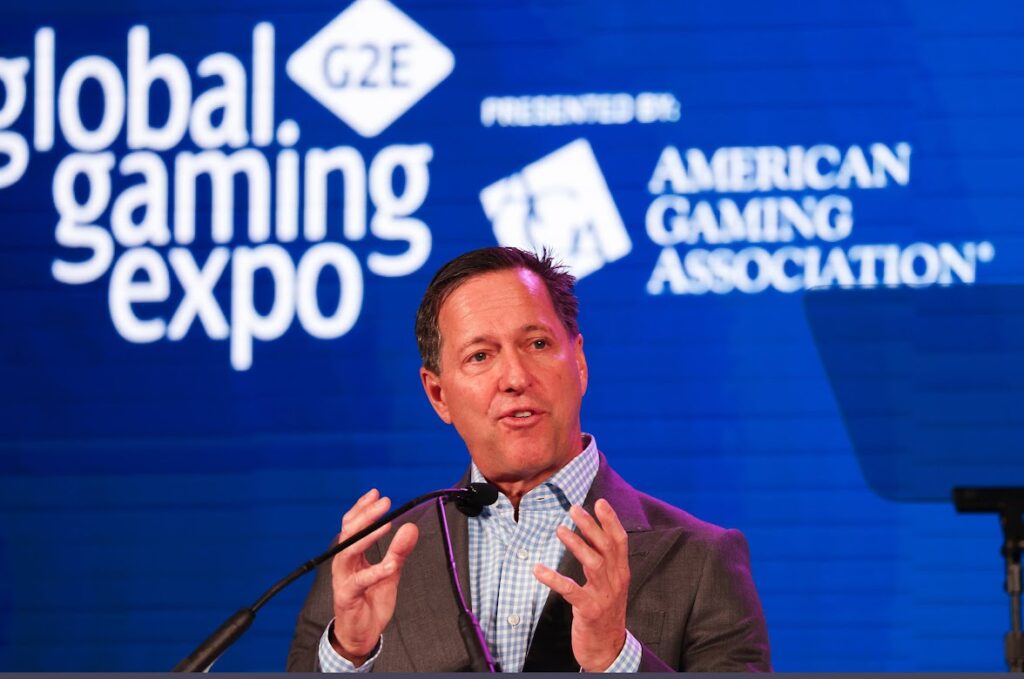 AGA CEO Bill Miller said the trade organization will double down on those efforts.
In his opening remarks at G2E, Miller said the group would release new research next month showing Americans wagered more than $300 billion annually through illegal and unregulated websites and slot machines. He said the figure translated into $15 billion of lost gaming revenue to legal casino markets.
"It's not about us," Miller said to a room of gaming industry executives and gaming employees. "It's about the broader impact. Illegal gambling costs communities an estimated $4 billion in taxes annually."
Taking on the illegal gambling market is one of three initiatives Miller outlined for the industry over the next 12 months. He also cited the continued advancement and embrace of a digital future through iGaming expansion and cashless payment technology as well as the modernization of responsible gaming programs.
In his April letter to U.S. Attorney General Merrick Garland, Miller said legal sports betting expansion has cut into illegal markets, but not enough.
He cited AGA research that showed 74 percent of sports gamblers believed it was important to only wager with legal providers. However, 52 percent continued to patronize illegal bookmakers. Most of the sports bettors – 63 percent – told researchers they were surprised to learn the sites they were using were unregulated and illegal sportsbooks.
"The availability of these illegal sites is driving confusion," Miller wrote in the letter.
He told the G2E audience that the AGA "earned a seat at the table" through the organization's efforts to build the trust of state and national leaders.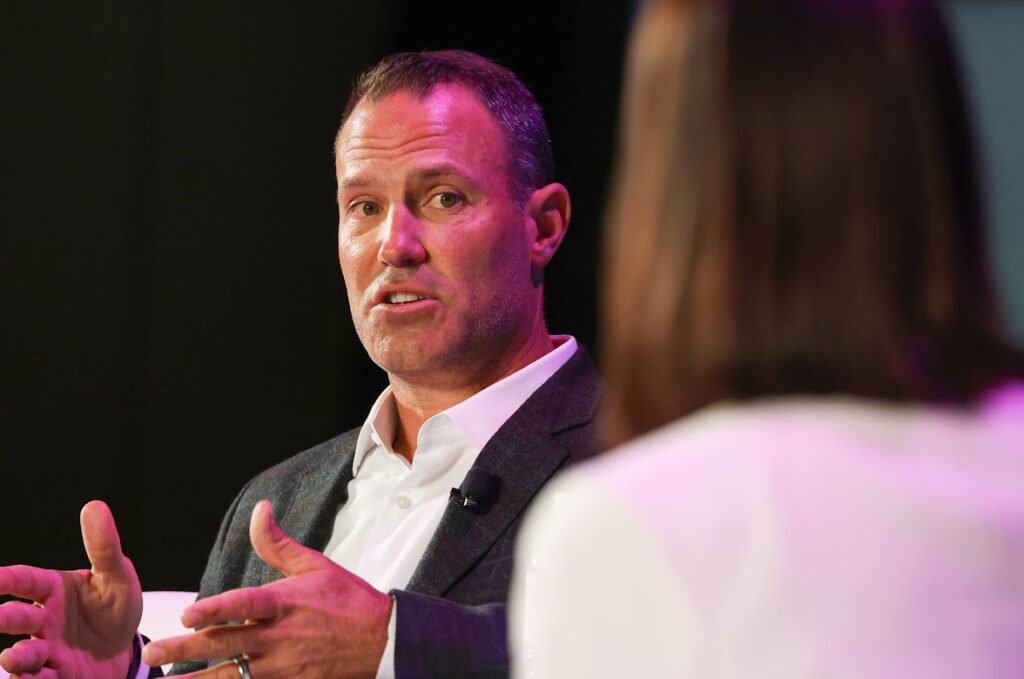 Eliminating the illegal market
Snowden, in response to a question from Brewer, agreed that regulators and lawmakers need to be engaged with the gaming industry in squashing illegal operators.
"We need help putting these people behind bars if that's what it takes," Snowden said. "It's a real issue."
In March, the Pennsylvania Gaming Control Board began a $2 million annual grant program to help fund law enforcement efforts to infiltrate underground casinos and other illegal gaming operations.
Penn offers online sports betting in the Canadian province of Ontario, which had a large gray market of unregulated Internet wagering operators before the activity was legalized in April. Snowden said the Ontario government gave the gray market a grace period to transition to become licensed and regulated, or face being shut down by law enforcement.
"It's an example of lawmakers and regulators doing what is needed to be done," Snowden said. "We need to do that at the state level across the country here in the U.S."
Miller's remarks indicated the gaming industry is ready for a fight. In the letter to Garland, he called out well-known off-shore sports betting brands, including Bovada, MyBookie and BetOnline.
"They've responded by harassing and attempting to intimidate us," Miller said. "Our answer? Bring it on. They can't stand up to scrutiny in the court of public opinion, and they won't stand up to scrutiny in a court of law."
Miller suggested law enforcement get aggressive with illegal gambling, force businesses to remove unregulated gaming machines, and ask technology companies to cut off access to illegal gaming platforms. Policymakers, he said, need to strengthen laws and close loopholes.
"They prey on customers, especially the vulnerable and the underage," Miller said. "They don't provide any consumer protections or invest a dime in responsible gaming. Illegal and unregulated websites and machines pose a direct threat to our industry's hard-earned social and regulatory license to operate."
The Nevada Independent is raising $200,000 by Dec. 31 to support coverage of the 2024 election.
Tax-deductible donations from readers like you fund this critical work.
If you give today,your donation will be matched dollar-for-dollar.
Give + Get Matched
Featured Videos