Golden Knights owner quietly contributed more than $383,000 to Nevada Republican causes and candidates, including Laxalt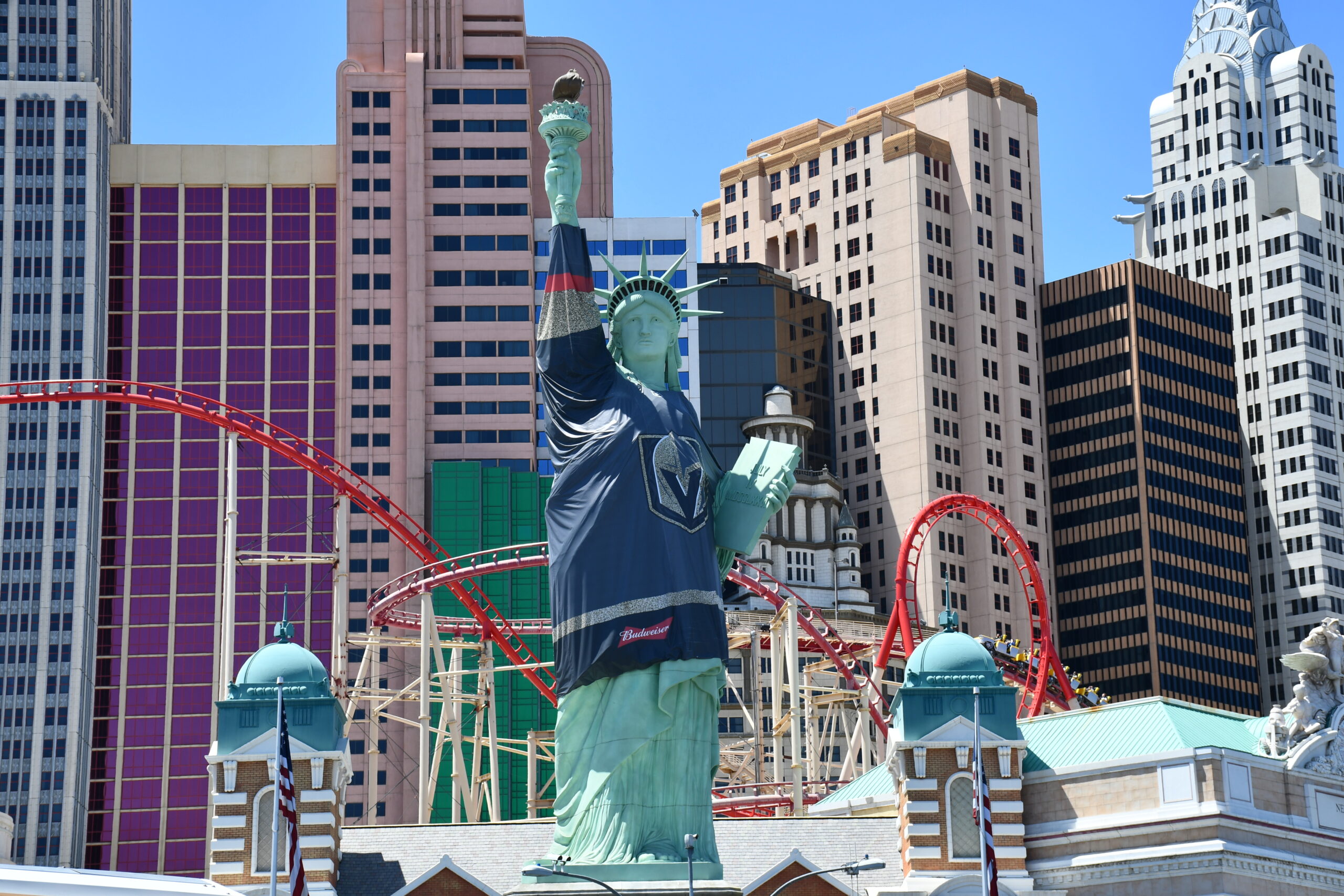 During his campaign for governor, Democratic candidate Steve Sisolak has sought to tie himself closely to the Las Vegas Golden Knights, releasing at least two ads featuring the team including one featuring a padded-up Clark County Commission chairman taking to the ice and driving a Zamboni.
But behind the scenes, Golden Knights owner Bill Foley has quietly become a major donor to Republican causes and candidates in Nevada — including a substantial amount to Sisolak's general election opponent, Adam Laxalt.
Foley, the chairman of title services firm Fidelity National Financial, has personally and through the title company contributed more than $383,000 to Republican candidates and causes over the past four months, including a political action committee supporting Republican state Senate candidates and significant sums to Laxalt.
Although best known locally for his ownership of the National Hockey League franchise, Foley has led Fidelity as the company's CEO for over 20 years, turning it into one of the largest title insurance companies in the country while branching out into a variety of other businesses including restaurants, golf courses and a winery.
The contributions to Laxalt came from a cadre of companies under the purview of Foley's Fidelity National Financial: Alamo Title Holding Company, Chicago Lawyers Insurance Services Inc., Chicago Title Company, Chicago Title Company LLC, Chicago Title Insurance Company, Chicago Title Insurance Company LLC, Chicago Title of Colorado, Fidelity Asset Management, Fidelity National Title Company, Fidelity National Title Company LLC, Fidelity National Title Company of California, Fidelity National Title Group, Fidelity National Title Insurance Company, Fidelity Ticor Insurance Services Inc. FTNV Holdings LLC, Orion-Manchester Development, Rocky Mountain Support Services, Security Title Agency Inc. and Ticor Title Company of California.
Every single one of those companies made a $10,000 contribution to Laxalt's campaign on the same day, July 13, in total contributing more than $200,000 to the Republican candidate's campaign coffers, good for nearly 7 percent of his reported $2.9 million raised between June 8 and Oct. 12. All of them listed a mailing address out of the same Summerlin address of City National Arena, the practice facility of the Golden Knights.
A spokesperson for Fidelity didn't return a call and email seeking comment this week. 
The contributions from Foley were first reported by the Las Vegas Review-Journal.
Under Nevada law, individuals are barred from giving more than $10,000 ($5,000 for the primary, $5,000 for the general election) to a single candidate per election. But businesses, most notably casino companies such as MGM Resorts or the Las Vegas Sands, circumvent those limits by making maximum campaign contributions through a variety of related entities.
Such large bundling of campaign contributions isn't limited to Laxalt — on Sept. 10, Sisolak's campaign finance report shows 17 contributions for $10,000 from business entities associated with casino giant MGM Resorts. The Democrat also received $70,000 from seven Fidelity-associated groups all on the same day, Nov. 5, 2016, and another $10,000 from Fidelity National Title Group on May 31, 2018.
Foley has also donated directly to Sisolak — a $10,000 contribution in November 2016, and two affiliated companies — Wine Decadence LLC and an Idaho golf club he co-founded —  each gave him a separate $10,000 contribution in May 2018.
Foley directly contributed more than $182,000 to the Nevada Jobs Coalition, a PAC that supports Republican candidates for the state Senate. His contribution was the single largest donation to the PAC this year and just over a third of what they raised in all of 2018.
And on a federal level, Foley has made close to $52,000 in contributions to parties and candidates since 1997, almost entirely to Republican lawmakers, including $2,700 to Idaho Sen. Michael Crapo in 2015, $5,400 to Pennsylvania Sen. Pat Toomey in 2016, $5,400 to Missouri Sen. Roy Blunt in 2016 and $2,000 to former Minnesota Sen. Norm Coleman in 2002. In Nevada, he also gave $250 to former Republican Sen. John Ensign in 1997 and $2,700 to congressional candidate Danny Tarkanian in 2016.
Disclosure: Steve Sisolak and MGM Resorts have donated to The Nevada Independent. You can see a full list of donors here.
Updated at 8:16 a.m. to change the headline to reflect that Foley has contributed around $383,000 to Republican candidates and causes. Updated at 12:51 p.m. to correct the address of the companies that donated to Laxalt and Sisolak.
The Nevada Independent is raising $200,000 by Dec. 31 to support coverage of the 2024 election.
Tax-deductible donations from readers like you fund this critical work.
If you give today,your donation will be matched dollar-for-dollar.
Give + Get Matched
Featured Videos