Goodman says she offered using Las Vegas as 'control group' for coronavirus, drawing criticism from governor, elected officials and union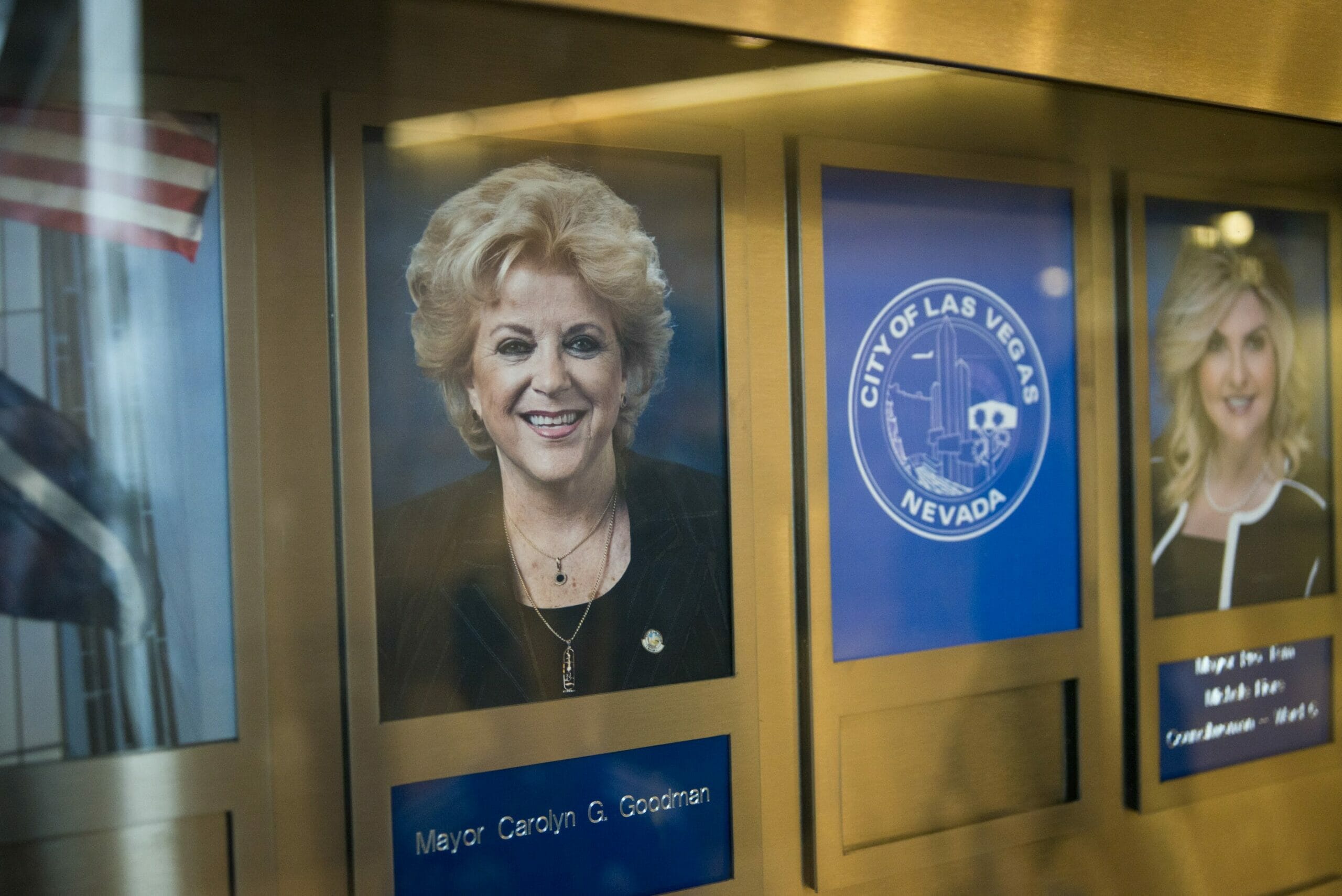 In a freewheeling CNN interview that contradicted messages from state public health officials, Las Vegas Mayor Carolyn Goodman said she offered to let the City of Las Vegas be used as a "control group" to determine whether social distancing procedures were effective.
Goodman's comments came despite repeated warnings from federal, state and county health officials that opening businesses too quickly or removing social distancing measures all at once could lead to a far greater number of deaths from coronavirus and place burdens on the medical system.
Goodman called the 150 deaths in Clark County a "tragic loss," but she said, when balancing that against the fact that the county's population is about 2.3 million, it was time to open up the economy and lift orders requiring businesses to close.
When CNN host Anderson Cooper suggested to Goodman, with a follow-up question, that social distancing likely played a role in lowering the total number of deaths, she responded: "How do you know until we have a control group? We offered to be a control group."
She said that her offer was turned down, and that she was told by the city's statistician that she could not do that because workers in the city come from across Southern Nevada.
"I said 'Oh that's too bad," Goodman said. "Because I know when you have a disease, you have a placebo [group] — that gets the water and the sugar — and then you get those who actually get the shot. We would love to be the placebo side so you have something to measure against."
Goodman's jurisdiction does not include the Las Vegas Strip, one of many swaths of the city legally a part of unincorporated Clark County and therefore governed by the Clark County Commission. Goodman, who is 81, has served as mayor since 2011. Goodman's comments on Wednesday mirror similar comments she has made since the business closures started.
Goodman also said Cooper was "being an alarmist" when he suggested that Las Vegas casinos could be a "petri dish" should they reopen amid the pandemic. When asked how gaming floors should go about enforcing social distancing requirements, Goodman said she believed that there should be social distancing but "that's up to them to figure out."
"I don't own a casino, I don't know anything about building a casino," Goodman said.
Goodman went on to explain that because she is not a "private owner" of a hotel or casino, it should be left to the "competition" and private industry to devise specific guidelines structured around reopening.
"We're in a crisis, health-wise, and so for a restaurant to be open or for a small boutique to be open, they better figure it out," Goodman said. "That's their job, that's not the mayor's job."
Gov. Steve Sisolak, local elected officials, including members of her council, and the leadership of the Culinary Union, criticized Goodman for her "control group" comments.
In an interview with Cooper Wednesday evening, Sisolak addressed them directly, saying he would "not allow the citizens of Nevada… to be used as a control group or a placebo."
During the brief CNN interview, the governor emphasized that he was listening to the advice of medical experts and statisticians to determine when and how casinos could resume businesses.
"We're going to do it right," Sisolak said. "But I'm not going to allow our workers to be put in a position where they have to decide between their job and their paycheck and their life. That's not a fair position to put them in, and I will not allow that to happen."
In a statement Wednesday, Geoconda Arguello Kline, secretary-treasurer of the Culinary Union, condemned the comments as "outrageous considering essential frontline workers have been dealing with the consequences of the crisis firsthand." Eleven union members have died of COVID-19.
The international president for Culinary's parent union, UNITE HERE, went as far as to suggest that the mayor resign. In a tweet, D. Taylor wrote that "politicians who view our members as experimental pawns are disgusting and should resign."
The mayor also received criticism from Las Vegas City Councilman Brian Knudsen who said in a statement that the mayor "does not speak for all of us," and he supports Sisolak's approach.
"Reopening the city or Clark County NV now is reckless and completely contrary to the overwhelming consensus of medical experts," Knudsen said.
Blowback came from Washington D.C. too. Democratic Congresswoman Dina Titus released a statement stressing the need to heed the advice of scientists and to continue sheltering in place.
"Businesses in Las Vegas will only be able to recover if we take this pandemic seriously," Titus said. "The mayor does not represent the Las Vegas Strip, literally or figuratively."
Marilyn Kirkpatrick, who chairs the Clark County Commission, the local entity responsible for representing the Las Vegas Strip, responded through the Clark County twitter account.
"I understand that people are frustrated, but we must be patient. If we're not patient, then we risk a lot more sicknesses, a lot more deaths and we risk the very real danger of our health care system being overwhelmed," Kirkpatrick said. "None of us who have been engaged in this conversation want to risk that and we certainly don't want to be a "control group" for some out-of-left-field school science project."
Democratic Rep. Steven Horsford, in a tweet, said: "We are living in the midst of a dangerous public health crisis that NEEDs to be taken very seriously. I condemn @MayorGoodman's comments about using our community as an experiment."
Update: This story was updated at 6:35 p.m. on Wednesday, April 22 to include comments from elected officials and the Culinary Union.
The Nevada Independent is raising $200,000 by Dec. 31 to support coverage of the 2024 election.
Tax-deductible donations from readers like you fund this critical work.
If you give today,your donation will be matched dollar-for-dollar.
Give + Get Matched
Featured Videos