GOP attorney general hopeful Wes Duncan discusses improving mental health services, controversial sheriff endorsement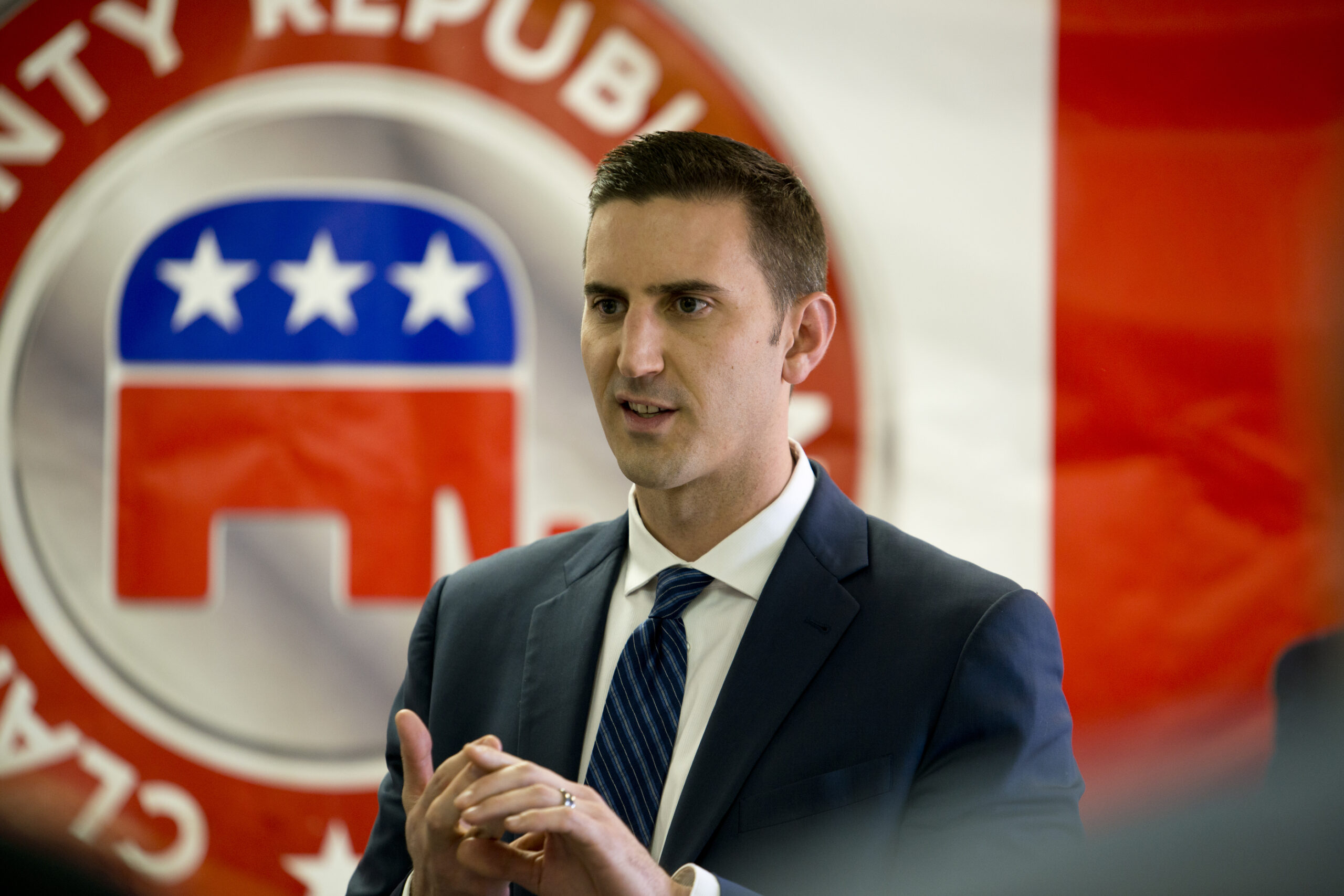 As he joined Attorney General Adam Laxalt on his statewide get out the vote tour, Republican attorney general candidate Wes Duncan took time to answer a few questions from The Nevada Independent about his race, his ideas for addressing mental health problems in the state and his most controversial endorsement.
He's facing a primary challenge from Republican attorney Craig Mueller, and if he wins, he'll face off with Democratic state Senate Majority Leader Aaron Ford. Here are his responses:
Campaign outlook
A Nevada Independent poll in mid-April showed 92 percent of Nevadans didn't know who Duncan was, while 85 percent of voters didn't know who Ford was.
Duncan said he's not too concerned, and added that the primary has been a good opportunity to get out and meet voters face to face.
"I feel like we've hit a good place in our campaign. We're up on TV trying to bring our name recognition up," he said. "I don't really take too much stock in polls that early, especially for down-ballot races. I think the data told us that both Sen. Ford and I — there's not a lot of name recognition for either one of us, so we've got work to do to reach voters and get our message out."
Re-entry and crime prevention
Duncan's campaign slogan is "A Safer Nevada," and he said he believes the attorney general should be working with local law enforcement to be proactive, not reactive, in preventing crime and reducing recidivism.
"I think we need to address hopelessness in our communities. And how do we do that? Well, I think we work with local law enforcement, the faith community, nonprofits, for-profits, the health-care community, places like Nevada Job Connect that can give people job skills training that you can catch people on the front end," he said. "But also, working with great organizations like Hope for Prisoners and other re-entry organizations … once there's a training organization in place for people and they've got their life set back in motion, to try to welcome folks back into the community, and giving them a skill set they need to be able to do those things."
Duncan also said after-school programming is an important part of reducing crime.
"Finding ZIP codes across our state where there's no access to after school programming and partnering with — whether it's the Boys and Girls Club or the faith community … trying to have access for folks that can go somewhere after school," he said. "I really want to try to be as proactive as possible."
Mental health
To address a "revolving door" of people who end up in jail after mental health episodes, Duncan said he'd like to replicate a model in place in Carson City that's set up to respond to psychiatric crises and provide either inpatient care or just a place where patients can be stabilized.
"I think we should have psychiatric ERs as a place for the law enforcement community, and even for people whose family members have reached the end of the help they can get from their family," he said.
He also raised concerns that mental health care is so scarce in Nevada's far-flung "frontier" counties, and suggested an actual psychiatric institution be developed in the rural areas.
That kind of facility might be built with help from attorney general settlement money, he said, and then operated with a federal government match or Medicaid money.
He's also a proponent of Mobile Outreach Safety Teams, which respond to mental health crises and are already in operation in Washoe County.
"Mental illness is something we need to be addressing seriously and I hope we can stand arm in arm with sheriffs across the state so we can talk about these issues forcefully," he said.
Sex and labor trafficking
The attorney general's office has already been active on anti-sex trafficking legislation and prosecutions.
"I think the next steps, from an attorney general's perspective, is to continue to talk about sex trafficking, continue to raise funds for victims in a meaningful way, continue to work with our rural communities, especially across the I-80 corridor and making sure they have local law enforcement in that area have the resources that they need to be able to stamp out human trafficking," he said.
But he's also interested in working on labor trafficking — a form of modern-day slavery in which people are forced to do labor by coercion or debt.
"I don't want to see anyone taken advantage of, whether they're a day laborer or whether they're at a casino, or not dependent on their immigration status either, because we want to make sure they're working in safe environments and that they know their rights," he said. "That's why I think talking about and addressing labor trafficking is important because oftentimes, it's people who may not speak the language well and they're getting taken advantage of and we need to make sure that's not happening in our communities."
He said his strategy would be to do as much outreach as possible so people feel more comfortable reporting crimes and working with law enforcement.
Endorsement from Storey County Sheriff Gerald Antinoro
Duncan, as well as Laxalt, have come under fire for not rejecting the endorsement of Storey County Sheriff Gerald Antinoro, who has been accused of sexual misconduct.
"I've heard all the same allegations that you have. I find them troubling. Anytime you hear about sexual harassment or possible sexual assault, I find those things troubling and they shouldn't be condoned," Duncan said. "The second thing is that I also know there's a criminal investigation that's in the attorney general's office and I'm going to let that process play out and as soon as I hear the results of that. Of course, I'm not in the office anymore and I'm not privy to the information. We'll make a determination right after that."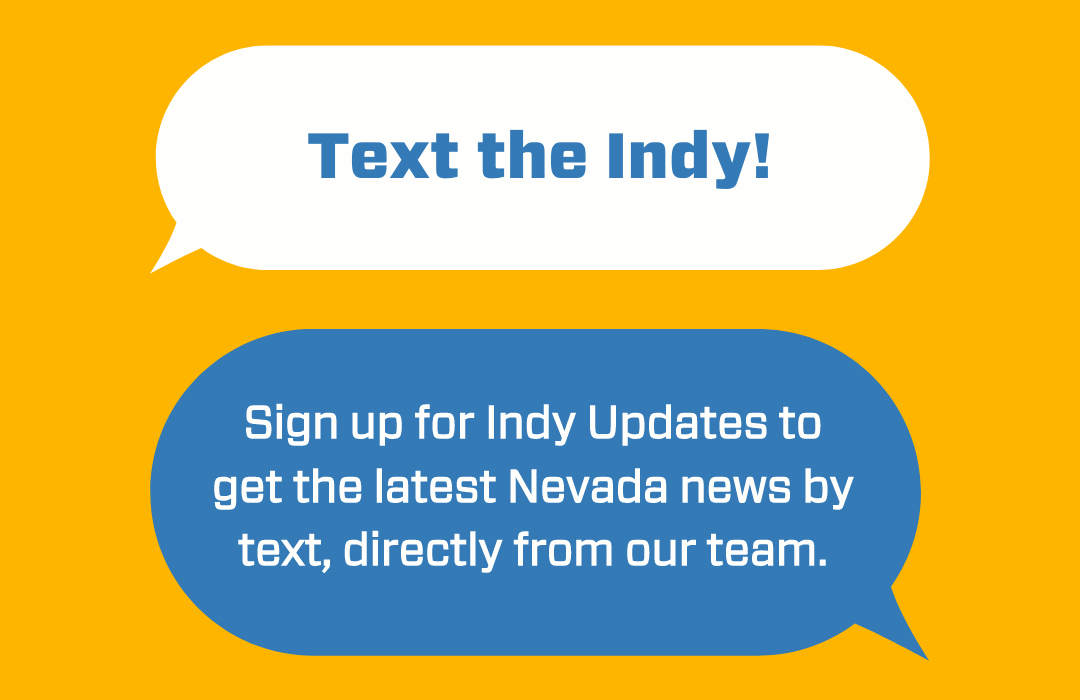 Featured Videos
Comment Policy (updated 4/20/2021): Please keep your comments civil. We reserve the right to delete comments or ban users who engage in personal attacks, use an excess of profanity, make verifiably false statements or are otherwise nasty. Comments that contain links must be approved by admin.