Gov. Lombardo's deregulation orders are good news for low-income Nevadans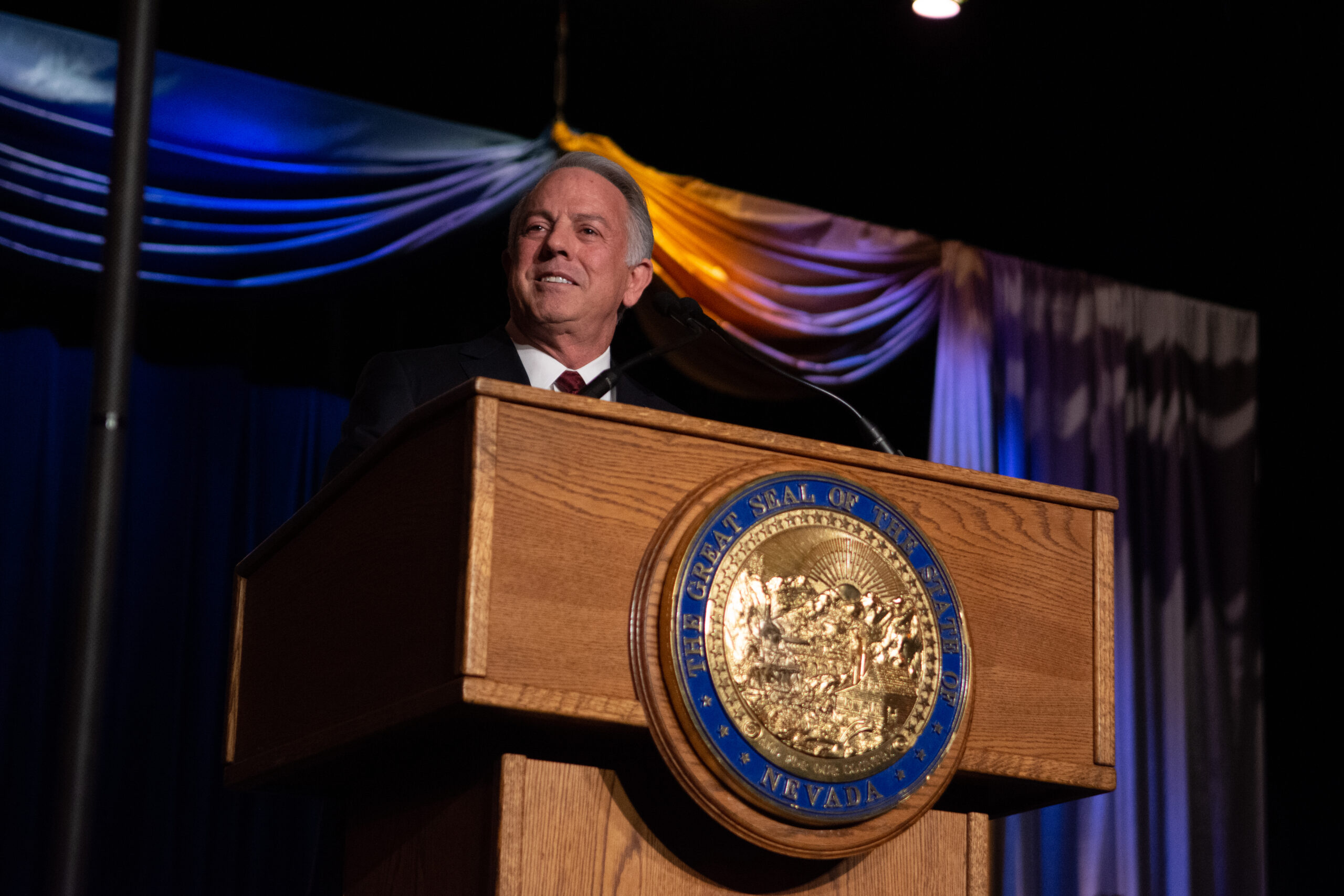 It turns out it wasn't mere campaign fodder — Republican Joe Lombardo was serious when he said he'd try to get Nevadans back to work by cutting regulations.
In an executive order signed last week, Nevada's new governor took direct aim at the state's occupational licensing structure — a regulatory framework that has historically placed a disproportionate burden on low-income and disadvantaged workers.
The order freezes the creation of new regulations within all occupational and professional licensing boards and even aims to reduce such regulations moving forward. If an occupation isn't licensed in a majority of other states, for example, the order gives that licensing board until July 1st to "provide a recommendation for phasing out" its licensure requirements altogether. Importantly, the executive order also calls for expanding interstate reciprocity, allowing individuals who might be licensed elsewhere an easier path to working legally in Nevada.
Such reforms would be long overdue, as the Silver State regularly ranks among the most burdensome in the nation when it comes to licensure requirements.
Of 102 common low-income jobs looked at by the Institute for Justice, for example, Nevada requires licensure for individuals working in 74 percent of those occupations — the second highest level of licensing requirements in the nation. Making matters worse is that the average cost for obtaining those permits in Nevada is higher than anywhere else.
In other words, Nevada is currently the most expensive state in the nation for many low-income workers to obtain common jobs — requiring individuals to pursue expensive licenses and months (or even years) of training before being allowed to earn a living.
One might think such onerous licensure requirements are justified on the basis that these occupations somehow pose a substantial risk to the public if performed by unqualified individuals. However, a casual perusal of the jobs that require state licensure tells a different story.
Barbers, landscapers, shampooers and even interior decorators are among those required to seek a license before legally conducting business in the state — as if the danger of disrupting a home's chi with bad feng shui is dire enough to merit bureaucratic oversight and consumer protection.
As it turns out, much of the licensure structure in Nevada (and elsewhere) is little more than a text-book example of "regulatory capture" and rent-seeking — cronyism between lawmakers, lobbyists and incumbent corporate interests trying to freeze out potential competition and control the market.
The disproportionate impact such regulatory cronyism has had on low-and middle-income professionals is likely one of the reasons it has started to attract attention from both sides of the political divide. The administrations of both Donald Trump and Joe Biden have discussed the need to reform such regulatory burdens, and governors from both parties have slowly started dismantling licensure cartels on the state level throughout the nation.
Former Arizona Gov. Doug Ducey, for example, has long been an outspoken Republican proponent of licensure reform — and in many ways his administration led the way in reining in overzealous occupational regulations. Likewise, Colorado Gov. Jared Polis has become one of the leading Democratic voices for reducing occupational licensing — even going so far as vetoing an attempt from his own party to expand the number of occupations subject to licensure.
Indeed, scrutinizing the regulatory red tape facing workers shouldn't be a contentious or partisan issue — and for those who believe governing is about something more substantive than making powerful lobbyists happy, these kinds of reforms offer a rare area of potential bipartisan cooperation.
It's an area of bipartisan cooperation that has, regrettably, been severely lacking here in the Silver State.
Nevada's political environment has proven to be stubbornly deferential to the lobbying efforts of crony incumbent industries and businesses — resulting in an overreaching regulatory environment that makes it difficult for many low-and middle-income workers to earn a living or seek new opportunities. As one of the highest-cost states for entrepreneurs to register a business, and one of the most burdensome states for low-income workers to obtain occupational licenses, it's little wonder that Nevada so often seems to struggle in diversifying and growing its economy.
Unfortunately, for some Republican politicians, "cutting regulations" is merely a term that's used when they need to throw red meat to their base. And for some Democrats, such a phrase is seen as little more than an attack against the idea that government has a role to play in protecting consumers and the market. As a result, like so many meaningful policy discussions, regulatory reform is often muddied by partisan prejudice — making progress difficult despite the seemingly bipartisan appeal of its merits.
However, away from the sound and fury of theatrical partisan politics, there are clearly plenty of regulatory reforms that actually do promise substantive benefits for working Americans. And many, such as licensure reform, are steadily gaining enough credibility to rise above our current partisan divides. The fact that Gov. Lombardo seems serious about pursuing such reforms is good news for those of us who believe meaningful public policy is capable of transcending party lines.
More importantly, it portends good news for the thousands of low-income Nevadans who currently can't afford government's permission to earn a livelihood.
Michael Schaus is a communications and branding expert based in Las Vegas, Nevada, and founder of Schaus Creative LLC — an agency dedicated to helping organizations, businesses and activists tell their story and motivate change. He has more than a decade of experience in public affairs commentary, having worked as a news director, columnist, political humorist, and most recently as the director of communications for a public policy think tank. Follow him at SchausCreative.com or on Twitter at @schausmichael.
The Nevada Independent is raising $200,000 by Dec. 31 to support coverage of the 2024 election.
Tax-deductible donations from readers like you fund this critical work.
If you give today,your donation will be matched dollar-for-dollar.
Give + Get Matched
Featured Videos