A sign promoting early voting for the Las Vegas Municipal General Election as seen outside City Hall on Wednesday, June 7, 2017. Photo by Jeff Scheid.
Group critical of 'voter purge' plans six-figure ad blitz against GOP secretary of state, but was there a purge?
A progressive voter rights advocacy group announced Wednesday that it is launching a six-figure independent ad campaign to defeat Republican Secretary of State Barbara Cegavske, blaming her for a "partisan purge" of the voter rolls that has reduced the lead Democrats have among active registered voters in Nevada.
Cegavske's office shot back, saying the group was being dishonest in a statement that accuses her of "exercising an antiquated statute to purge Nevada citizens in good standing from the voter rolls" in an effort that was "purposeful, unconstitutional, and dangerous to democracy."
iVote's announcement comes a few days after Cegavske announced that the number of active registered Republicans grew by twice as much as active registered Democrats in February. The Democratic Party's shrinking lead could make it difficult to conjure up a "blue wave" that would allow the party to oust Sen. Dean Heller and put a Democrat in the governor's mansion.
"If you think that the report of fewer Democratic voters in Nevada doesn't make sense when there is historic enthusiasm and energy among progressive voters across the country this year, it's because it doesn't," said Jeremy Bird, co-founder of iVote. "Nevada's secretary of state refuses to use resources within her disposal to keep eligible voters registered because she is following a systematic Republican plan to disenfranchise millions of voters who won't vote for them."
Cegavske is seeking a second four-year term as Nevada's chief elections officer. Her likely opponent is Democratic Assemblyman Nelson Araujo.  
At issue for iVote is the process by which Nevada election officials clean up voter rolls when there's an address change. When a clerk determines a voter has moved, he or she will send a forwardable postcard to the person asking them to confirm the change. It the voter returns the postcard and indicates they've changed their address within the county, the registration database is updated.
If the voter doesn't return the postcard, the voter is moved to inactive status. Inactive voters are still allowed to vote as long as they meet all other eligibility requirements for voting. They are removed from the voter roll altogether if they don't respond to the notice and don't vote or update their registration through two general elections.
Cegavske's office says the group mischaracterizes its recent "list maintenance activity" in Clark County. The activity led to a notable drop in active registered voters in October.
"As a result of this list maintenance activity, approximately 75,000 registered voters were moved from the active list to the inactive list," her office said. "These individuals are still registered to vote in Nevada and are eligible to vote. The move merely indicates that election officials have reason to believe that those voters no longer reside at the residence at which they are registered to vote. The statement from iVote makes it seem that all 75,000 voters were simply dropped off the list of registered voters in Nevada, which is untrue."
iVote, which pushes for policies such as automatic voter registration that updates a voter's records whenever they interact with the DMV, says Cegavske isn't doing enough to keep voters eligible. They say she could use DMV information to update voters' registrations and keep them eligible.
"This type of deliberate indifference to voter participation is easily remedied through technology that Secretary Cegavske already has at her disposal and nothing prevents her from using it, other than her desire to keep Democrats from casting their ballots," Bird said.
Nevada voters will have a chance to weigh in on automatic voter registration at the ballot in November.
The group said its campaign will include digital and TV ads meant to oust Cegavske from office.
"In her zealous drive to deny certain people their right to vote, Barbara Cegavske is going to deny herself re-election," Bird said.
Cegavske's office says the group is erring in its basic premise.
"iVote represents that the goal of the recent list maintenance activity was to remove registered Democrats from the voter rolls. However, not one of the 75,000 individuals were removed from Nevada's voter rolls," the SOS statement said. "The total disregard for truth in the statement from iVote is partisanship at its worst, and the secretary of state would expect better of an organization that seeks to speak authoritatively on voting issues."
INDY FAST FACTS
Barbara Cegavske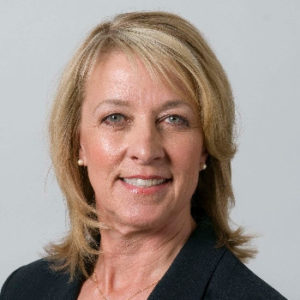 Job:
Secretary of state
Party:
Republican
In current office:
2015-present
Birthdate:
August 27, 1951
Education:
College of Southern Nevada (attended)
Other public offices held:
State senator, District 8 (2002-2014) Assemblywoman, District 5 (1996-2001)
Total donations: 
$958,937
 (10/22/10-6/7/18)
Top donors:
Cort Christie/Zenith/Corporate NV Svc  $44,199 Las Vegas Sands Corp. $30,000 Bill and Cynthia Brady $20,000 Allegiant Travel/Maury Gallagher $14,000 Wynn Resorts $13,000
INDY FAST FACTS
Nelson Araujo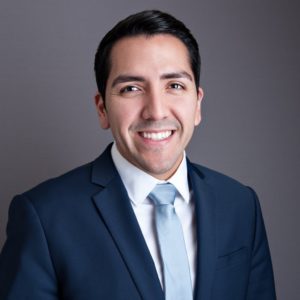 Job: 
Assemblyman, District 3
Party:
Democratic
In current office:
2015-present Assistant majority floor leader, 2017
Birthdate: 
October 24, 1987
Education:
University of Nevada, Las Vegas (B.A. and M.P.A.)
Other public offices held:
None
Total donations
: $549,239 (1/28/14-5/18/18)
Top donors
:
Campaign Committee for Jason M. Frierson $11,000
Citizens for Justice $11,000 MGM Resorts International $11,000
Nevada Realtors PAC $11,000
LVPPAM Inc PAC $10,000
INDY FAST FACTS
Dean Heller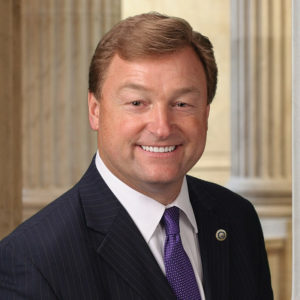 Job:
U.S. Senator
Party:
Republican
In current office:
2011-present
Birthdate:
May 10, 1960
Education:
University of Southern California (B.A.)
Other public offices held:
Member of the U.S. House of Representatives Nevada's 2nd Congressional District (2007-2011) Nevada Secretary of State (1995-2007) State Assemblyman (1990-1994)
Total donations: 
$24,223,634
 (1/1/05-5/23/18)
Top donors:
Station Casinos $117,900 Votesane PAC $92,000 MGM Resorts International $74,500 Blackstone Group $48,400 Capital Group $38,800 Credit: Center for Responsive Politics
From the Editor
The Nevada Independent
is a 501(c)3 nonprofit. We need help to attain the elusive goal of sustainability. We depend on recurring donations from you, the readers who believe in our mission of nonpartisan, transparent journalism. I know you are busy. I know you have many commitments. But if you would take a moment to
support our work
or bump up your current donation, I would be forever grateful.
Thanks for all of your support.
Best,
Jon Ralston
get our morning newsletter,
The Daily Indy
Stars & Struggles
Take a peek into today's education world through the lens of Sunrise Acres Elementary School in Las Vegas.
@TheNVIndy ON TWITTER