Harris takes aim at Trump's new immigration plan during Las Vegas campaign stops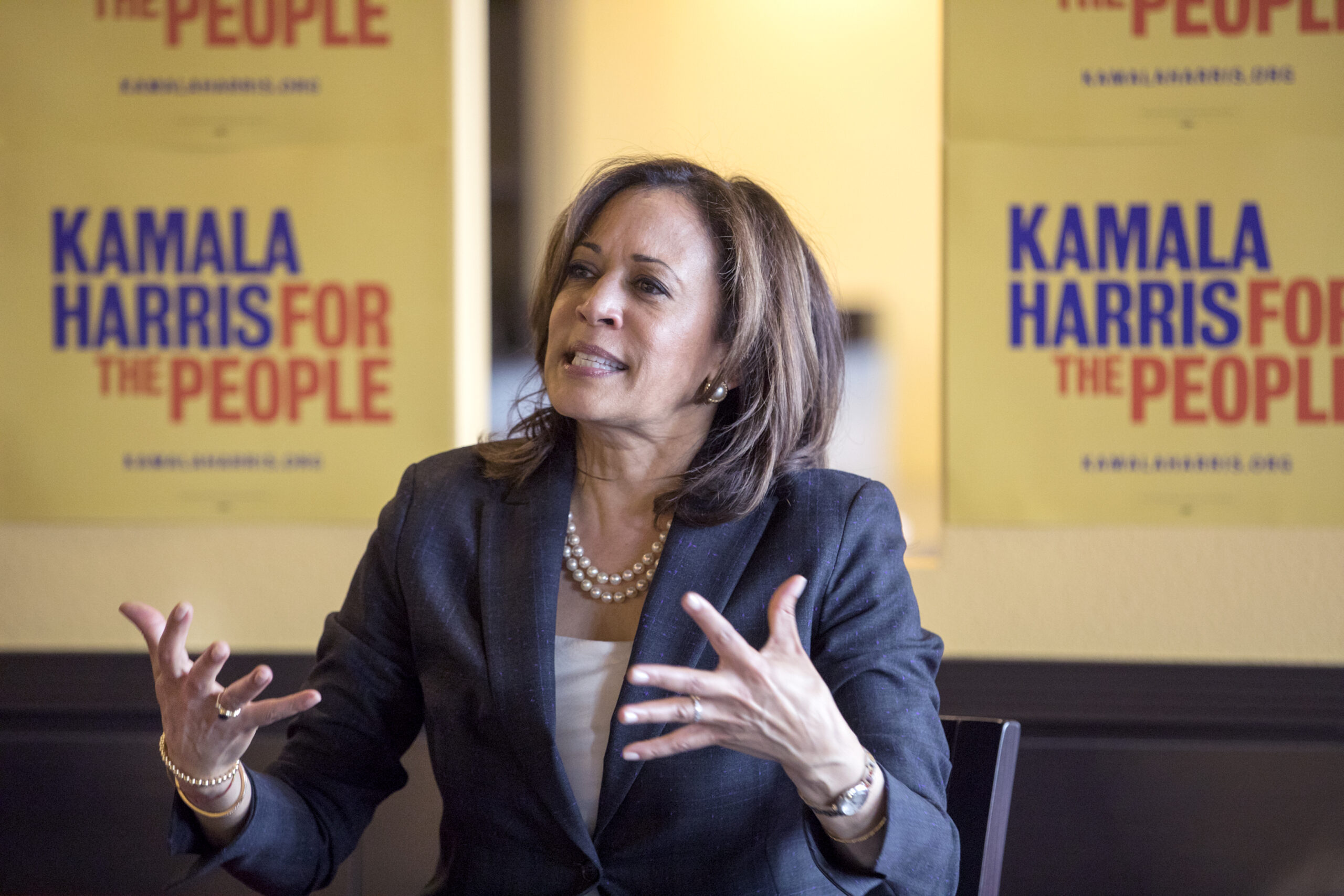 Sen. Kamala Harris slammed President Donald Trump's proposal for a merit-based immigration system Thursday while she campaigned in Las Vegas, calling it as a "shortsighted" plan that would unfairly categorize people.
Harris, a presidential contender in the crowded Democratic field, offered her criticism as she visited residents from the city's Asian Pacific Islander American (APIA) and Hispanic communities. The California senator said Trump's plan to prioritize immigrants who possess job skills and education based on a points system could lead to a hierarchy among those seeking entry into the United States.
"This is a nation that was founded on the principle that we articulated in 1776 — that we are all equal and should be treated that way," she told Latino leaders gathered in Doña Maria Tamales restaurant. "It is not reflective of who we are."
As Harris courts votes ahead of Nevada's first-in-the-West caucus, the two minority groups likely will play a key role in her results here. The APIA community makes up about 1 in 10 voters in Nevada, according to One APIA Nevada, a nonprofit that advocates for policies empowering that minority group. Latinos, meanwhile, account for about 19 percent of eligible voters in the state.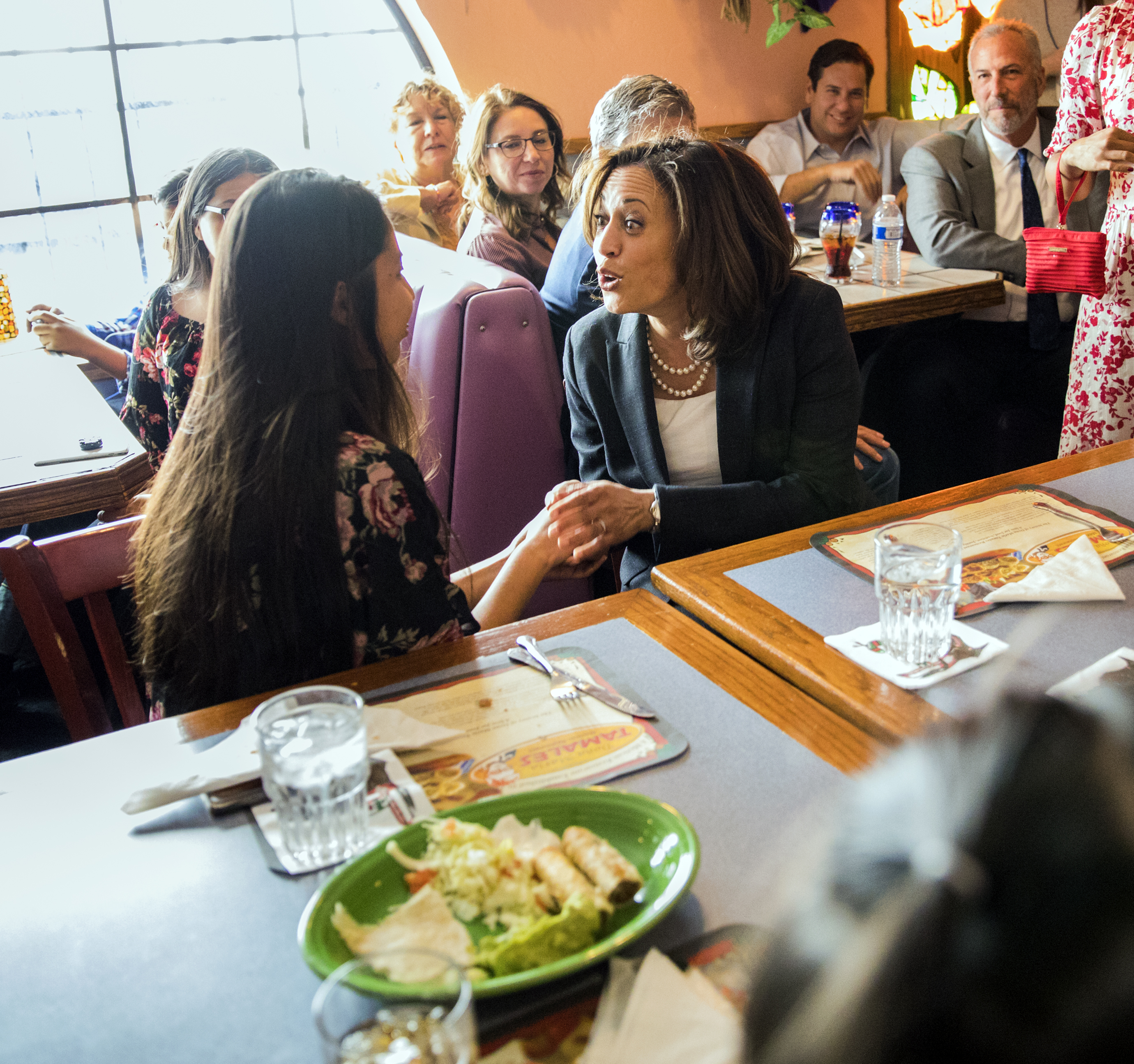 Harris attended a meet-and-greet event Thursday afternoon hosted by One APIA Nevada at Orchid Vietnamese Restaurant before the one with Latino leaders. She also met privately with Clark County teachers at East Las Vegas Library. During her Las Vegas stops, she entertained questions ranging from immigration policy and her cultural identity to how she would address substance abuse and criminal justice reform.
Clark County District Attorney Steve Wolfson asked Harris — a former San Francisco district attorney — how she would balance criminal justice reform with public safety.
Harris said she doesn't see those two goals as conflicting. She pointed to a re-entry program for first-time drug sale offenders that she created in San Francisco. The program, which focused on getting the offenders jobs, counseling and parenting support, led to reduced recidivism rates among that population, she said.
"We were incarcerating whole groups of people — particularly young black and Latino men — for what essentially was their limited opportunities to make money," Harris said.
The presidential hopeful, who supports Medicare-for-all, also said she wants to implement on-demand mental health and substance abuse treatment in the same way a person with a broken arm could access care.
Harris also addressed online gaming and education funding during an interview with The Nevada Independent.
Her meeting with Las Vegas-area teachers comes as a battle over education funding and teacher raises continues in Carson City. Harris has proposed giving teachers across the country a pay raise averaging $13,500. Under her plan, Nevada teachers would receive a $15,000 pay raise to close the compensation gap between teachers and similarly educated professionals.
The senator's matching-fund plan — three federal dollars to every state dollar — relies on increasing the estate tax. Harris said she believes the federal government should contribute more money toward education. As it stands now, state and local revenue make up the bulk of money in state education budgets.
"We are underfunding our schools," she said. "It should be everyone's responsibility to focus on getting more resources into the education of our children."
Sending more federal dollars toward educator pay, she said, is a "statement of the importance and nobility of the work teachers do."
As for online gaming, Harris said her two primary concerns are making sure children are not "susceptible to or involved in it" and figuring out how to combat gambling addictions. Earlier this year, the Department of Justice issued an opinion saying the Wire Act applies to all forms of gambling across state lines, including online gaming. It reversed an earlier opinion that only pertained to sports betting.
Harris said certain communities in her jurisdiction as San Francisco's top prosecutor struggled with high rates of addiction.
"I've seen firsthand the seriousness of that addiction and the harm it can create for families and communities," she said. "Those are the things that I would want to make sure are addressed in any policy as it relates to online gambling."
This marked Harris's fourth visit to Nevada this year. She was in Las Vegas last month for a presidential forum hosted by the Service Employees International Union and the Center for American Progress Fund.
Cuauhtemoc Sanchez, who attended the afternoon meet-and-greet with Latino leaders, said Harris' words were positive, but he said voters have to further analyze her views, as well as what other 2020 hopefuls say.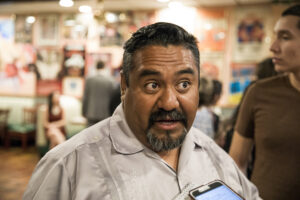 "We don't need to have a party to vote. We need people that will actually work with the community," he said. "You have to see which proposals are solid and which ones candidates are only talking about because they want to win votes."
Sanchez, who belongs to the "I am 132 Las Vegas" (Yo Soy 132) movement and the Coalition of Mexican Immigrants, said that although he can't vote yet, he cooperates with non-partisan organizations doing civic work and inviting Latinos to get involved in the American electoral process.
Sanchez is originally from Mexico and works as a heavy machinery operator. He said the "I am 132" movement is encouraging Latinos — especially DREAMers — to prepare and make their voices heard in the 2020 election.
"We're saying they have to go out and knock on doors and convince their friends," he said. "After the election, if they don't have good proposals, they will lose many rights and they will end up in limbo."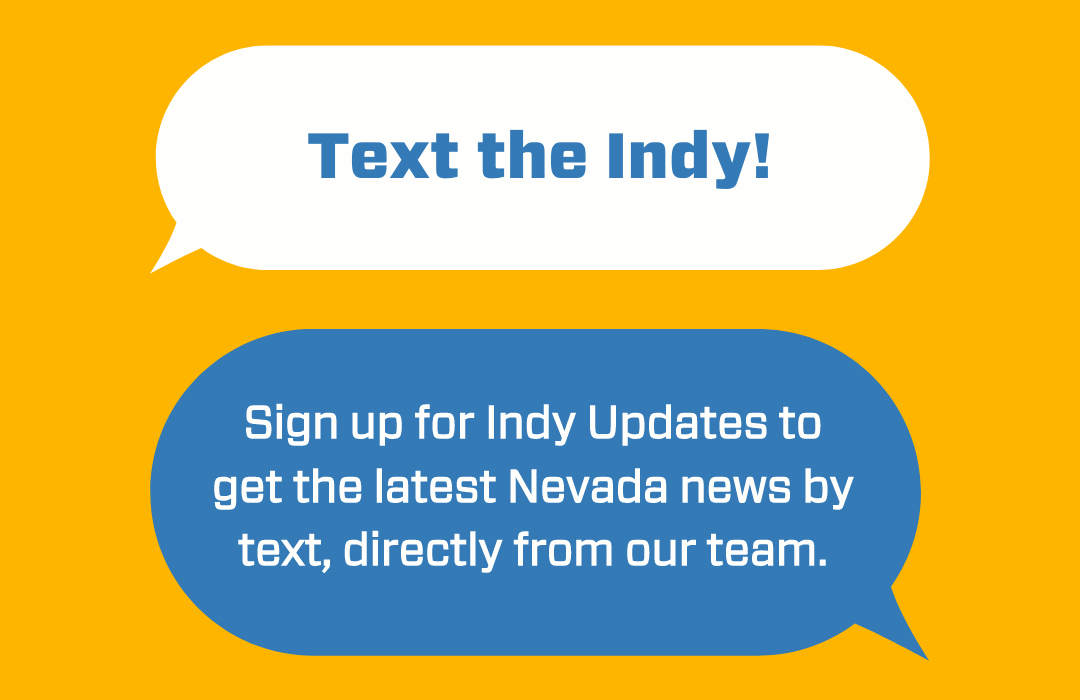 Featured Videos