Heavy snow and rain fell across Nevada this month. Are we still in a drought?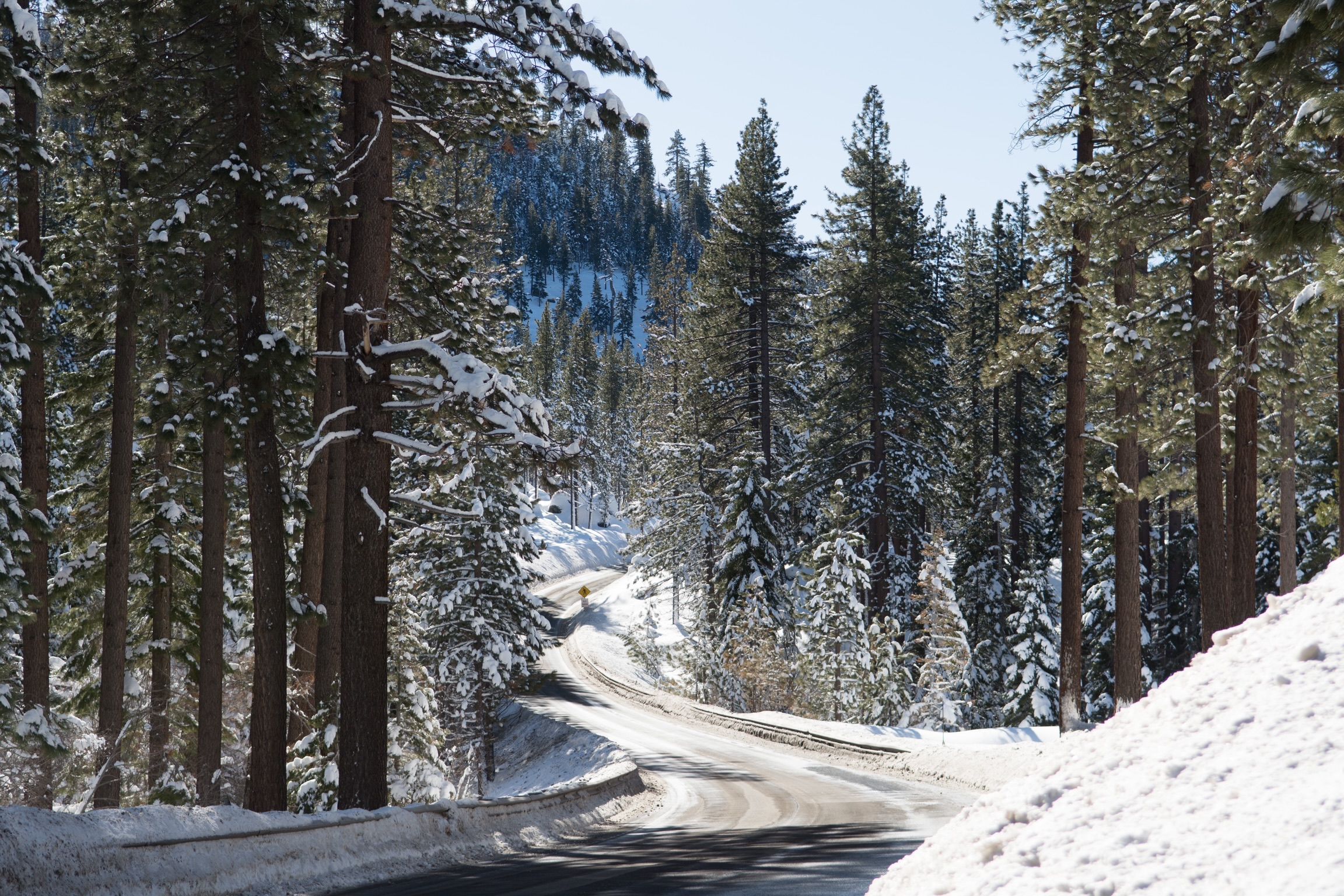 Good morning, and welcome to the Indy Environment newsletter.
As always, we want to hear from readers. Let us know what you're seeing on the ground and how policies are affecting you. Email me with any tips or suggestions at [email protected]
To get this newsletter in your inbox, subscribe here.
---
Over the past few weeks, storm after storm has rolled through the Sierra Nevada mountains and the Great Basin, dropping much-needed rain and heavy snow from Reno to Elko. But despite all the welcome precipitation, the state still faces drought conditions after back-to-back dry years.
As with much of California and the West, the entire state of Nevada faced moderate to extreme drought, according to a U.S. Drought Monitor analysis released Thursday. Still, conditions have improved since Oct. 1, the start of what hydrologists refer to as the "water year."
So, where do things stand?
During a drought update on Tuesday, regional climate experts summarized the impacts of the past month's storms — nine "atmospheric rivers" that carried significant amounts of water through California and Nevada, boosting snowpack to far above average for this time of the year. These storms, blasting through in short succession, were so powerful in certain areas that they brought the bulk of precipitation forecasters might expect to see in an entire water year.
"The recent set of storms have substantially mitigated many of the drought impacts," climate researcher Julie Kalansky said. "But it's too soon to tell the full impact of the ongoing drought."
Kalansky, who works with the Scripps Institution of Oceanography and the California/Nevada Drought Early Warning System, said there are still unanswered questions, a major one being whether there will be more precipitation in the coming weeks. But other factors play into making a determination about drought. Despite high snowpack levels, it's unclear how much water will make it into rivers as the snow melts.
When looking at the past three decades, snowpack in the mountains that feed the Carson River, which cuts through Carson City and ends at the Lahontan Reservoir near Fallon, is at about 241 percent of the median for this time of year. On the other side of the state, in the eastern Nevada mountains along the Humboldt River parallel to I-80, that snowpack number is near 188 percent.
For both areas of the state, the precipitation boost could bring a measure of relief to irrigators as key storage reservoirs on the Carson and Humboldt rivers started the water year close to empty.
Looking at the drought conditions emerging in late 2019, Nevada State Climatologist Stephanie McAfee said the recent storms have helped close precipitation deficits in northern parts of the state, including Reno and Elko. But Southern Nevada still faces a precipitation deficit from the start of the back-to-back drought years: Las Vegas, she said, is behind in overall precipitation.
Outside of Las Vegas, much of the state's water supply hinges on what happens in the eastern Sierra mountains and the mountains of the Great Basin, where small rivers and streams drain into the Humboldt River. But Las Vegas depends on the Colorado River, which is fed by snow that falls far upstream in the Rocky Mountains. In the Colorado River Basin, recent winter storms have helped increase snowpack, but climate scientists said it's too early to tell what kind of impact it will have for spring runoff, as KUNC's Alex Hager recently reported.
"Everybody is so eager to make an early call on this," climate scientist Brad Udall told KUNC, noting that several years of high precipitation are needed to fill the river's reservoirs. "Invariably, you'll get caught with your pants down if you think you know what's going to happen."
It's a point that McAfee echoed during the drought briefing on Tuesday. She noted that there are "some long-term deficits and some structural challenges that even one great winter won't entirely fix." The Colorado River is the most notable example, where continual overuse and decades of drought, amplified by climate change, has led to critically low reservoir levels.
Other river systems and groundwater basins across the West have faced similar issues, where even in good years, there are more legal rights to use water than there is water to go around.
"So when we start thinking about: Are we back to normal yet? Are we out of drought? In some ways, we are on a good path toward being out of drought and in some ways we have many other significant changes to make to be more resilient to drought," McAfee said.
More reporting on the drought, snowpack and water:
UNLV professor Kristen Averyt is serving as the drought and Western resilience director at the White House's Council on Environmental Quality, per Politico.
California writer Mark Arax published a thoughtful New York Times op-ed reflecting on the drought and flood cycles that characterize the state's relationship to water.
---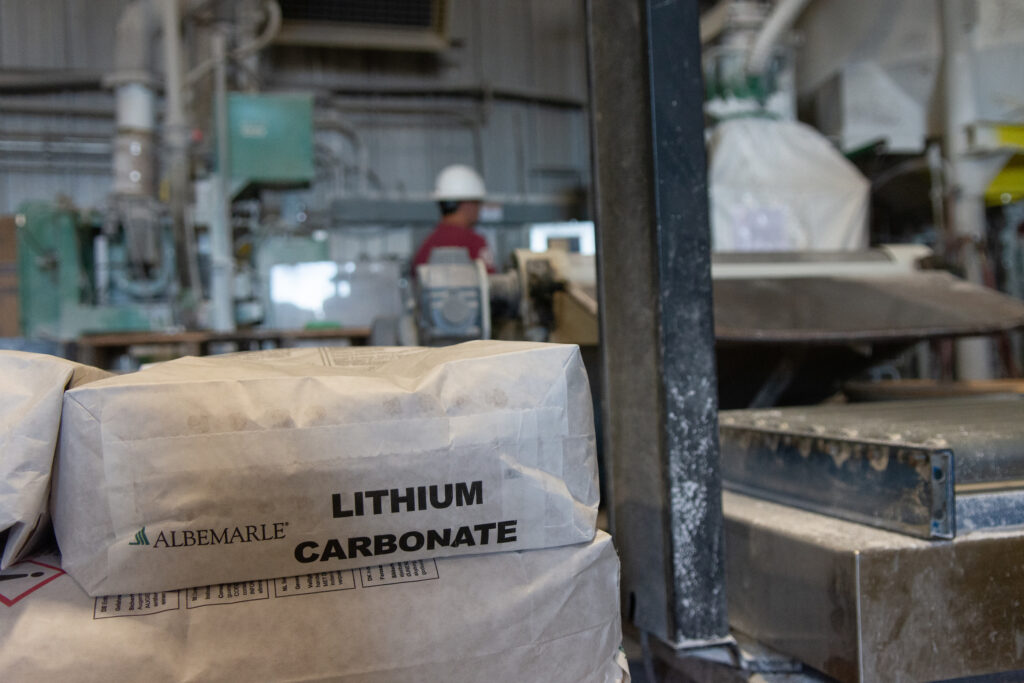 Here's what else I'm watching this week:
Gov. Joe Lombardo mostly steered away from environmental issues in his State of the State address before the Legislature Monday evening (read more about the speech here). But a few lines were devoted to water issues, energy policy and federal public land.
In a section of the speech that mainly focused on the crisis facing the Colorado River, Lombardo said that water could be "our greatest challenge over the next decade." It's likely that water will be a major issue heading into the legislative session.
Lombardo called for the "timely release" of federal public land surrounding cities and towns across Nevada. More on what it means from E&E News' Scott Streater.
The Las Vegas Review Journal's Colton Lochhead previews what an environmental agenda might look like under a Lombardo administration, with details about the legislative session.
The state of lithium-ion batteries: I'll be writing more about the lithium rush next week. But for now, here's a summary of some of the recent news about the state's growing focus on lithium.
White House backs Rhyolite Ridge lithium mine with conditional loan (Bloomberg)
U.S. Bureau of Land Management cites Rhyolite Ridge for violation (Associated Press)
New report looks at reducing lithium demand by rethinking mobility (Grist)
The Shoshone-Paiute Tribes of the Duck Valley Indian Reservation are advocating for a piece of legislation that would replace school facilities tribal members have linked to cancer occurrences and fatalities in the community. The bill seeks to address serious contamination concerns about carcinogenic hydrocarbon plumes, the Review-Journal's Jessica Hill writes.
Second fatality reported at Nevada Gold Mines in the past year: The state's largest mining operator, Nevada Gold Mines, reported a fatality at its Goldstrike underground complex on the Carlin trend, the Elko Daily Free Press reported Tuesday. Little information about the incident has been released, though federal regulators said the fatality involved hand tools. This is the second fatality at one of the company's sites in one year. In February last year, a worker with more than a decade of experience died after falling 60 feet in the Cortez underground.
Land use, renewables and water collide in the Imperial Valley, one of the nation's largest agricultural areas. The L.A. Times' Sammy Roth with a fascinating story about water and solar.
The Nevada Independent is raising $200,000 by Dec. 31 to support coverage of the 2024 election.
Tax-deductible donations from readers like you fund this critical work.
If you give today,your donation will be matched dollar-for-dollar.
Give + Get Matched
Featured Videos