Heller: GOP secretary of state should be 'standing on soapbox' opposing controversial election law changes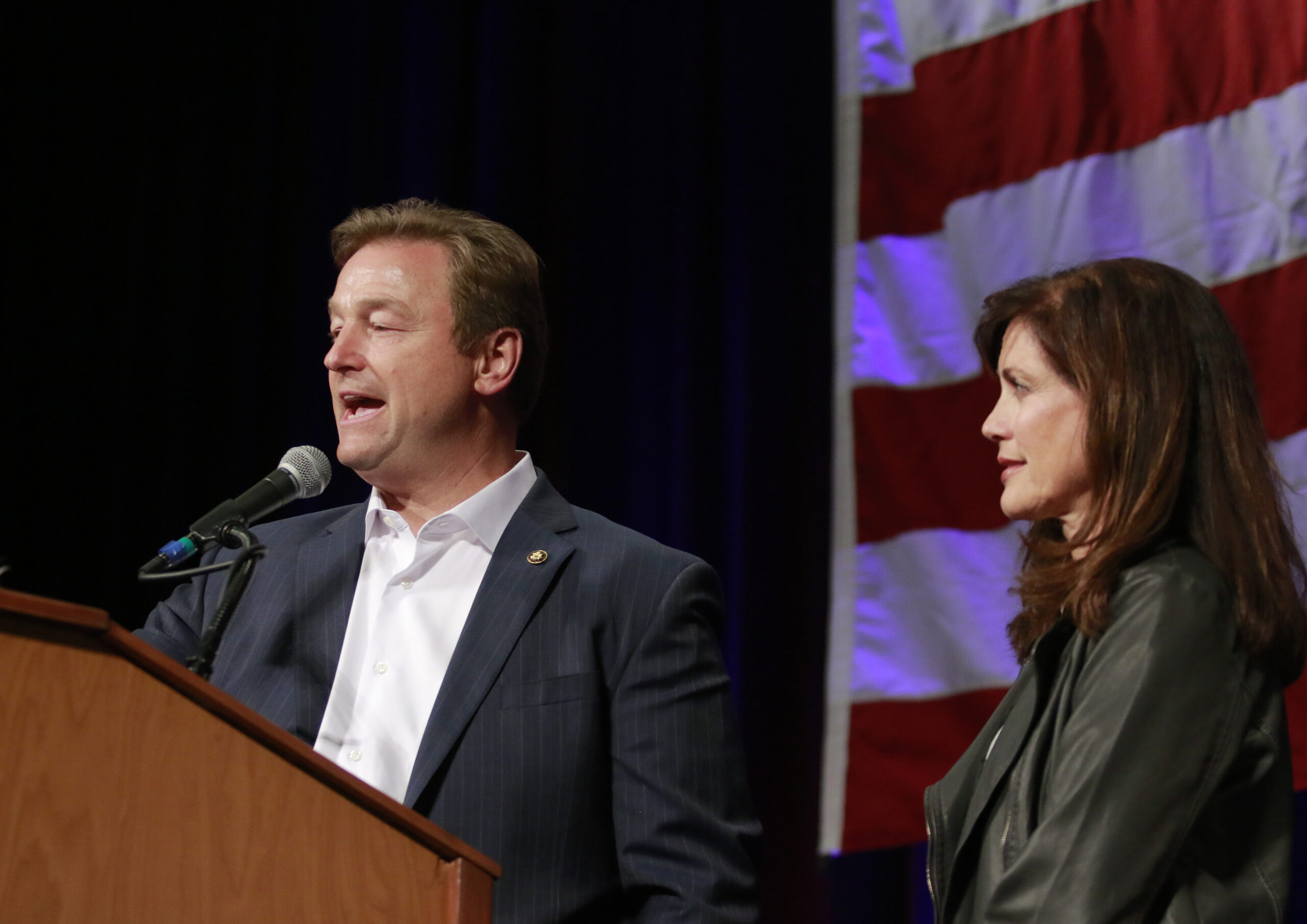 Former U.S. Sen. Dean Heller said Nevada's Republican secretary of state should be more vocal in opposing election law changes approved during a recent special legislative session allowing for expanded mail-in voting and ballot collection.
Heller, speaking with reporters during a Wednesday call arranged by the Trump presidential campaign, said he has spoken with Secretary of State Barbara Cegavske in recent days but remained concerned that she was not raising more of an alarm over the changes — including a process known as "ballot harvesting," or ballot collection by non-family members — set for the 2020 election. With the new changes, Heller said Nevada has the "worst election laws now in the country."
"We have a Secretary of State that is not making noise on this," Heller, who is also a Republican, said. "She should be standing on that soapbox, really being as loud as she can, because there is nothing more important to our democracy than the safety and security of that ballot, and that's not going to occur in this election cycle."
Cegavske's office did not return an immediate request for comment Wednesday morning. She opposed the election law changes during the recent special session and has filed emergency regulations that would allow her office to require anyone engaged in ballot collection practices during the election to register their personal information and any group affiliations they may have.
Additionally, former Attorney General and Republican gubernatorial candidate Adam Laxalt's political action committee began asking supporters to call Cegavske's office and encourage her to publicly oppose the election law changes.
Heller, a former secretary of state who lost his 2018 re-election bid for the U.S. Senate, reiterated many of the same concerns with the recent legislatively-approved election law changes for the 2020 general election that state and national Republicans have voiced, including Trump. The president's campaign and several Republican party groups have sued in federal court to halt implementation of the law.
Heller echoed concerns he previously raised during an interview earlier this month on Fox Business. He said mailing ballots to all active registered voters would invite double voting, given the mandated number of in-person polling places.
"You can't do them all. No state does it all," he said. "And because we do it all, I think we're going to have some real problems, real concerns with people voting more than once."
Cegavske's office previously told the Associated Press that it had policies in place to prevent double voting, including requiring in-person voters to turn in their mail ballots or sign an affirmation that they have not already voted. Her office also said the state has an election management system to cross reference and catch someone attempting to vote twice.
Heller said that it required a lot of trust that the state and local election systems would be able to identify those cases, adding that he was still concerned that the state attorney general's office, helmed by Democrat Aaron Ford, would not prosecute cases of duplicative voting — calling it a "precursor" to more people attempting to vote twice.
Ford's office previously told the Associated Press earlier this month that it "takes allegations of voter fraud extremely seriously" and has not declined to prosecute any substantiated cases of voter fraud. Ford's office said it brought charges last year against a person who attempted to vote in both Nevada and Arkansas in 2016.
Heller also said he was concerned that changes allowing ballot collection, often referred to as "ballot harvesting" by Republicans, would open the door to voter fraud and allow mass collection of ballots by Democratic-aligned groups and organizations. He said the changes turned a practice that was previously a felony into "good governance" overnight.
"If they don't like how they voted, for some reason, somehow, these ballots disappear," he said.
That assertion is contradicted by the actual language of the election law approved by the Legislature, which requires any person who collects a ballot on behalf of another person to turn it in within three days or, if collected closer to Election Day, by the date of the election or face a felony penalty.
Heller also recalled his personal experiences with both presidential candidate Joe Biden and vice presidential candidate Kamala Harris during his time in the U.S. Senate. He said Biden met his family when he initially was sworn into the Senate, and that the then-vice president "flirted with his 80-year-old mother," which he said was quite entertaining and that she was not offended.
He said that Biden also placed his hand on the stomach of his oldest daughter, nine months pregnant at the time, which she found "unusual" but was not offended.
Heller also said he was not impressed with the legislative track record of Sen. Harris, and that she refused to work with him during their overlapping time in office because "we were members of the wrong party."
His remarks come as Harris is set to take the stage at the Democratic National Convention Wednesday evening and Biden will formally accept his party's nomination on Thursday. Trump will accept his party's nomination at the Republican National Convention next week.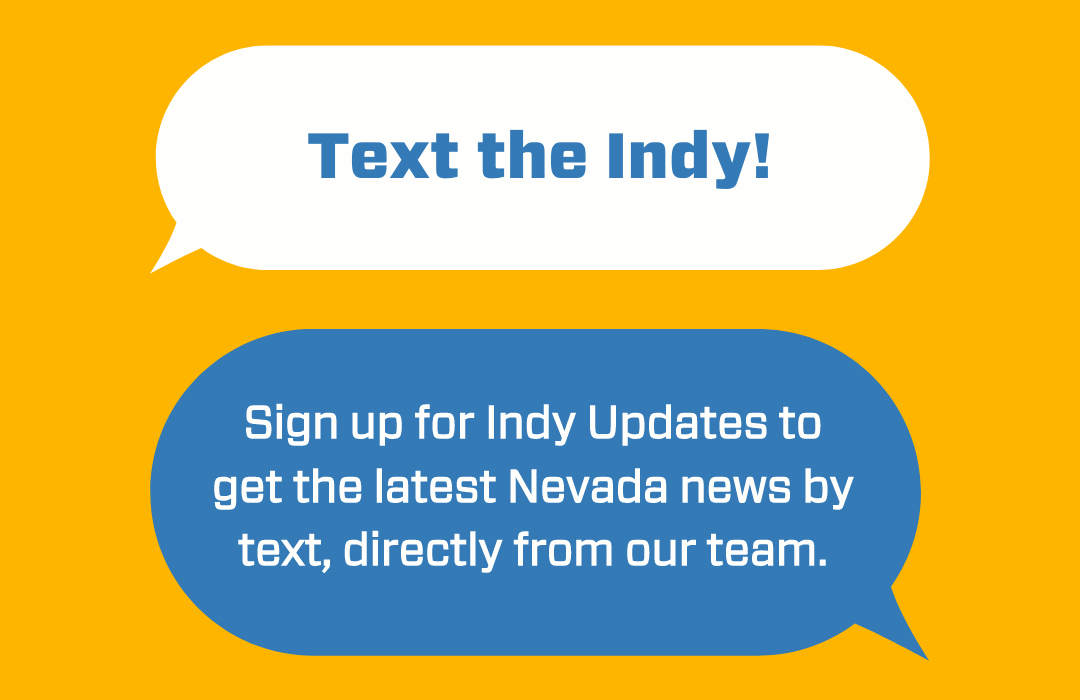 Featured Videos
Comment Policy (updated 4/20/2021): Please keep your comments civil. We reserve the right to delete comments or ban users who engage in personal attacks, use an excess of profanity, make verifiably false statements or are otherwise nasty. Comments that contain links must be approved by admin.