History of shield law shows famous Nevada politicians helped enact, reveal how judge botched recent decision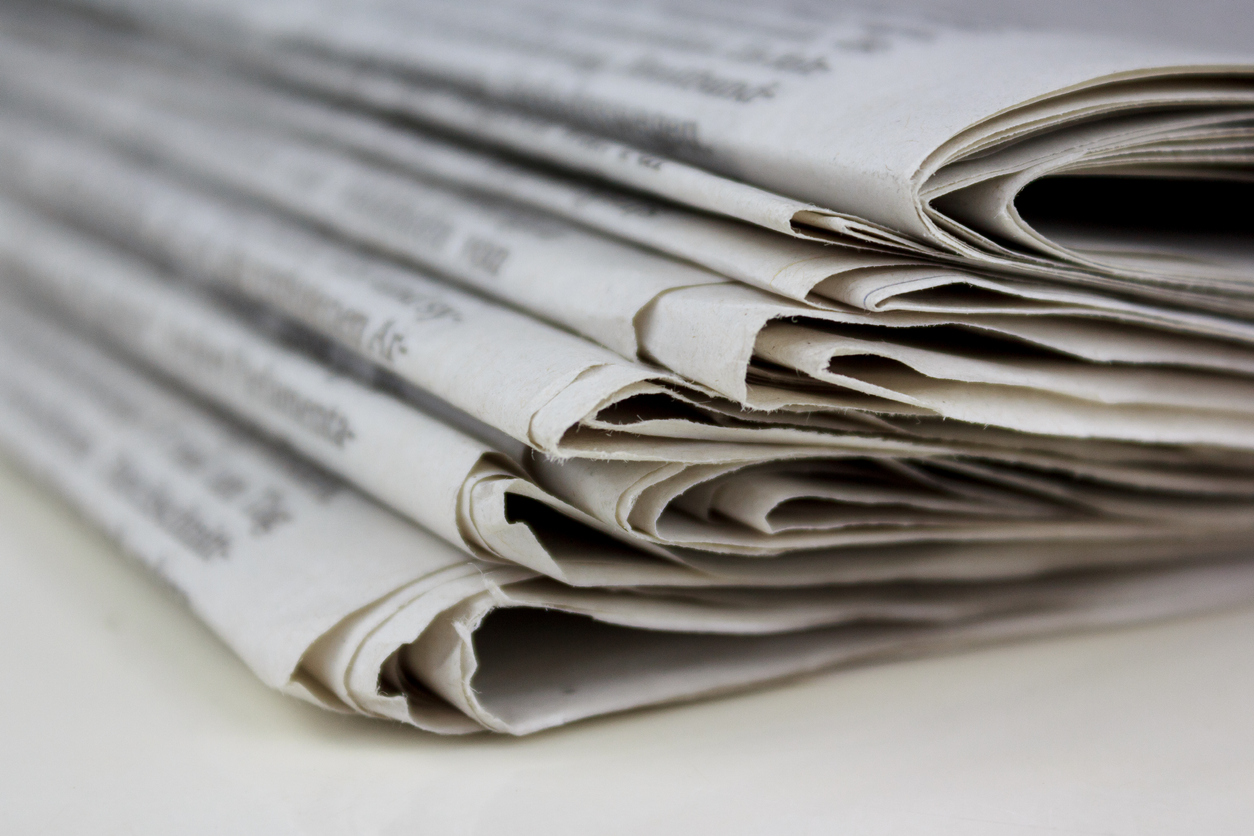 After a Carson City judge handed down a goofy decision about Nevada's shield law, I decided to do a little research. What I found was both exhilarating and infuriating.
The genesis of the law, which I did not know and should have, involved some of the biggest names in Nevada history, and reading about it was nothing short of thrilling. But it also reveals that the judge's decision was even worse than I thought it was, that he did not fundamentally understand some basic language of the law that protects journalists. To wit:
A little more than four years ago, a UNLV master's thesis written by Matthew Travis Ward detailed the history of Nevada's shield law, which turns 50 this year. The Untold History of Nevada's Shield Statute tells a remarkable story that features five seminal Nevada elected officials — Harry Reid, Richard Bryan, Bill Raggio, Paul Laxalt and Mike O'Callaghan — and one journalistic hero, the legendary Warren Lerude.
I commend Ward's entertaining and informative thesis to you. It is well worth your time. But let me distill it for you here:
In 1968, Lerude, then the editor of the Reno Evening Gazette, published a story about pot smoking on campus and included a photo of silhouetted students puffing away. The district attorney of Washoe County, one William J. Raggio, told Lerude, "I want the names of those felons." (Irony alert in a state that has now legalized pot.)
Per Ward:
After the threat (later dropped) from Raggio, Lerude contacted the California Newspaper Publishers Association in Sacramento for help. He sought to quickly copy California's state shield statute and have someone quietly introduce a bill during the 1969 Nevada State Legislature. 
Almost exactly 50 years ago, on Feb. 28, 1969, Senate Bill 299 was introduced by the powerful Snowy Monroe, a former newsman himself. It eventually would sail through the Legislature — 18-2 in the Senate and 30-4 in the Assembly.
It passed March 31 out of the Senate Judiciary Committee with a member by the name of Harry Reid declaring: "This bill has merit." His motion to pass was seconded by a colleague by the name of Richard Bryan.
The so-called Gold Dust Twins, future Nevada powerhouses, pushed the bill out of committee.
The measure, however, almost did not get signed by Gov. Paul Laxalt. Wrote Ward:
Governor Paul Laxalt was in the midst of signing legislation when he came across SB299. He must have known the bill originated somehow with Lerude. The governor perhaps even knew the whole story, though it is unclear if that is the case. Lerude recalled the morning phone call. He said the governor told him the bill would not be signed. Lerude could not recall why Laxalt was against the bill, but he remembered making a forceful case for it that morning over the telephone: "We have to have this," Lerude recalled telling the governor. Finally, the governor relented, saying he would sign the bill against his better judgment. Lerude pulled it off. Nevada had a shield law, and an absolute one at that.
And so it came to pass that of the strongest shield laws in the country was enacted in li'l ole Nevada. Lerude returned to the Legislature six years later to enact some revisions, telling lawmakers (per Ward):
The reporters either get certain kinds of information on a confidential basis or the public doesn't get the news. Confidentiality is, simply put, a working tool of the news reporter and the news source who, together, get information to the public.
The measure was passed and signed by Gov. Mike O'Callaghan.
Fast forward to only five years ago:
In April 2014, a subcommittee of the Nevada Attorney General's Technological Crime Advisory Board examined updating the Nevada shield law in order to make it more inclusive for online- only media professionals as well as updating the law's language, bringing it in line with recommendations by such groups as the Electronic Frontier Foundation (EFF).
What happened next is also… quite something. ACLU lawyer Allen Lichtenstein and UNLV Professor Stephen Bates crafted an updated shield law, but Nevada Press Association boss Barry Smith told the committee that his members were loathe to support touching the statute:
Smith explained how the law already covers the majority of members of the state's press association. Since they were already covered, most would not want to risk the protections already available to them, he warned. Berghel finally asked: "Barry, are you more nervous about touching the statute than you are about the substance of the draft?" "Yes, definitely," Smith answered. Berghel confided that he saw Smith's point: "OK, that's an important consideration because once the legislature decides to deal with something, they can decide that (they) don't believe in shield laws and just revoke the whole thing." 
Then came future Sen. and then-Attorney General Catherine Cortez Masto's role:
She believed that legislators on the board who believed strongly in a proposal should take up those causes on their own. Traditionally, she said, "if they are interested in moving forward with any legislation or any issue that comes before this Board, they usually will handle it and move it forward at their own direction and discretion." The shield law revisions as well as two other items—proposed legislation to include a privacy rights clause in Nevada's constitution and a proposal asking Nevada's congressional delegation to support better online privacy rights under federal law—were put on hold. Law enforcement concerns and lackluster support from the Nevada Press Association appear to have played an outsized role in this outcome.
So the proposed change was scuttled. But the core remained:
"No reporter or editorial employee of any newspaper, periodical, press association or radio or television station may be required to disclose the source of any information procured or obtained by such person, in any legal proceedings, trial or investigation."
As Ward wrote:
The Nevada Press Association essentially reported that while most of its membership is covered by Nevada's already strong shield statute, the industry would be loathe to tinker with what is not broken. That thinking, perhaps, is sadly a missed opportunity to prepare the foundations today for the practice of journalism tomorrow. It is also patently unfair to the men and women who perform the same functions as television and newspaper reporters but do so for an online audience, through blogs and podcasts. Asked what he thought about including bloggers in protections extended to traditional media outlets, Lerude said, "Of course bloggers should be protected." But, alas, they are not.
And this is right on point for Judge Thomas Wilson's decision in the case involving… a blogger.
The decision is obviously wrongheaded -- forcing the reporter, Sam Toll, to have his sources revealed is outrageous. The Reno Gazette-Journal, in an excellent reaction piece. Thursday, quoted several concerned media advocates and pointed to a 2016 Clark County judicial decision that protected online reporters.
It appears that Wilson misinterpreted the phrase "press association" in the statute, too, ruling that you have to be a member of the Nevada Press Association to invoke the shield law.
More than one source told me Thursday that the "press association" language almost certainly referred to wire services such as AP or UPI. (As Ward pointed out in his thesis, legislative records in 1969 are not what they are today.) State press associations don't have reporters, so the argument is nonsense.
"I think it meant wire services since the Nevada State Press Association at that time (full name then) would not logically have been in the business of reporting news with confidential sources but the wire services would have and do today," Lerude, who later went on to teach at UNR, told me via email Thursday.
"As the judge has interpreted the current statute, it's a licensing law," Professor Bates told me. "And the one thing we know about the First Amendment is that it forbids government licensing, with very rare exceptions (e.g., broadcasters, parade permits)."
(I have also reached out to Ward to see if he knows anything more than what he had in his thesis. I will update this post if I hear from him.)
Maybe the Supreme Court, which should overturn the decision, will do what Wilson did not and in doing so will honor what Lerude accomplished with the help of some storied Nevada figures:
Read Ward's piece and realize how wrong and dangerous the decision really was.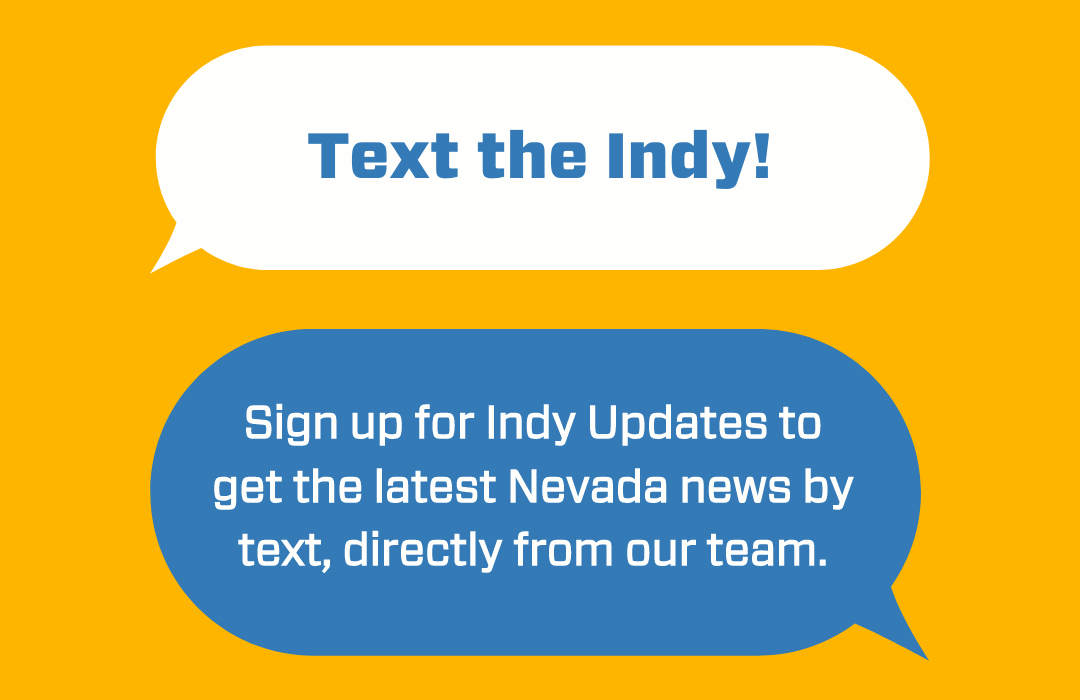 Featured Videos
Comment Policy (updated 4/20/2021): Please keep your comments civil. We reserve the right to delete comments or ban users who engage in personal attacks, use an excess of profanity, make verifiably false statements or are otherwise nasty. Comments that contain links must be approved by admin.