Hof a symptom of Nevada GOP's greater dysfunction in the time of Trump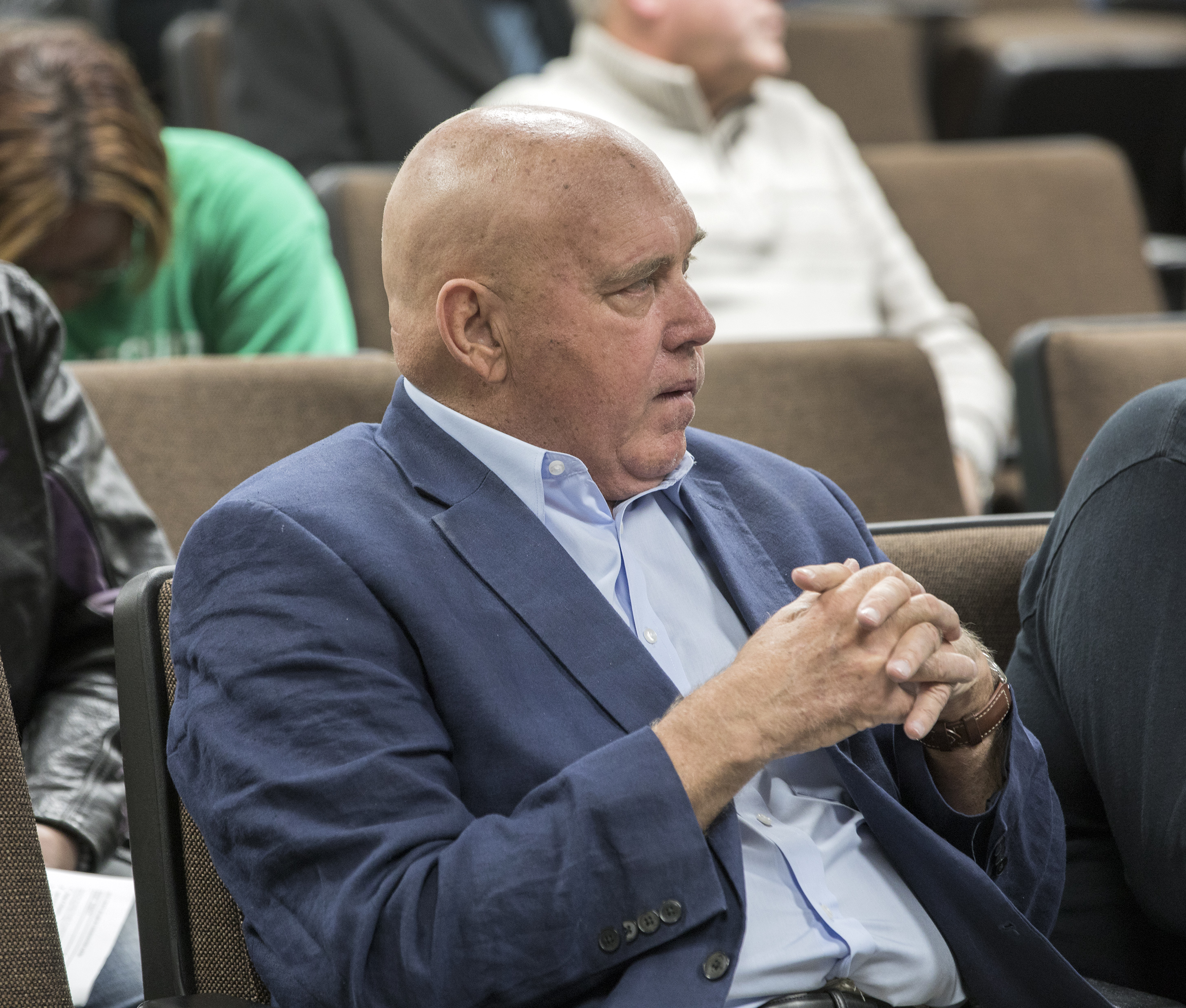 GOLDFIELD — Downshift through this central Nevada oasis and you can't miss the signs. From the look of them along US 95, this is Dennis Hof country.
It's not entirely true, but the bald and brash brothel boss-turned-state Republican Assembly candidate in District 36 is on a roll despite news this past week that he's the subject of a sexual assault investigation by the Nevada Department of Public Safety. Although most of the signs offer the usual promises that appeal to rural conservatives — "I will fight hard for our water," "I will repeal the commerce tax," and "I can't be bought" — one Hof broadside proclaims, "Make Nevada Nevada Again!"
Talk about nonsense personified. But that's Nevada's Republican Party in the time of Trump. Not so long ago, a man who made a living running a stable of prostitutes might have thanked his lucky stars he was a pimp in one of the few places in America that it's legal. But having pledged blind loyalty to the erratic charlatan in the White House, anything goes.
Hof declared himself a member of the family values party and prevailed in the primary, where presumably many God-fearing folk voted for him.
"I'm riding the Trump Wave," he told CNN in June. "He's Christopher Columbus."
Like Hof's roadside political one-liners, it's a brand of hot air that passes for political philosophy these days: Make Nevada Nevada Again. Maybe Hof should be the state's next poet laureate.
In his defense, the experienced hustler would probably be harder to snooker than most freshmen members of the Assembly. But Hof isn't a political player. He's paramecium in the Nevada GOP's Trumpian Petri dish.
And it gets much worse.
Hof may be a Forever Trumper, but he can't touch starry-eyed 3rd Congressional District candidate Danny Tarkanian in the Ultimate Fan Boy category. Drunken Trekkies show more restraint in their adoration. Tark cuffed around a comically waffling Dean Heller in a spirited Senate primary until the president asked him to quit and change races. Proving he wanted nothing more than to win and please his master, he giddily complied.
Tarkanian's fealty is perhaps more understandable considering all the races he's lost. No one likes being tagged a perennial also-ran.
It's Heller's aww-shucks routine that's harder to fathom. Through the years, Heller displayed mainstream conservative values. Until the time of Trump. By foundering on key issues and failing to stand up against some of the president's petty destructiveness in exchange for the equivalent of pats on the head, Heller has forfeited the character that gave constituents reason to vote for him.
The same holds true for gubernatorial candidate Adam Laxalt. He hasn't lived in the state long, but he's caught on quickly bringing by echoing Trumpian rhetoric and bringing the president's acolytes Kellyanne Conway and California Rep. Devin Nunes to his recent Gardnerville Basque-themed fundraiser. Laxalt clearly understands the base is bamboozled by the Huckster in Chief, and he's showing signs of being under the same hypnotic effect.
Months of scandal, a growing list of indictments and convictions, and crushing investigative reporting have revealed Trump's ongoing racket for what it is. Now renowned Pulitzer Prize-winning reporter Bob Woodward has peeled back the last vestiges of the facade with his new book, "Fear: Trump in the White House."
Already being lauded for its sourcing, the book portrays Trump as a dangerous mental incompetent incapable of remaining on task and unqualified to hold office. That's not Woodward's opinion, but the conclusion reached by some of the people closest to the president.
The question of mental fitness has been part of the Trump debate since the day he took office. With in-depth reporting, Woodward has nailed the president as an egomaniac willing to destroy more than the structure of the federal government, but even some of our enemies through pre-emptive use of our military.
The mounting evidence reveals Trump is a danger to the nation. Unflinching and unblinking, Nevada's Republicans remain lined up in lockstep with him.
Hof's candidacy is a symptom of a state party with a confused moral compass. His presence on the political scene is no surprise. With only one sexual assault investigation pending, the pimp seems almost understated compared to his hero in the White House.
At a moment in history when schoolyard smack talk passes for presidential wisdom, Trump holds hands with the publisher of the National Enquirer while accusing legitimate journalists of producing "fake news," and Nevada's Republican leadership says nothing.
In another election cycle, candidates might step away from a president going down in flames as Republicans did during Richard Nixon's tailspin toward resignation. In Nevada, Republicans are doubling down on Trump.
Some GOP candidates may find a way to win in November. The Democrats have their own personnel problems and are well capable of fumbling at the goal line.
But even if some members of Nevada's Trump fan club manage to prevail, think of what they will have given up along the way.
John L. Smith is a longtime Nevada columnist and author. Contact him at [email protected] On Twitter: @jlnevadasmith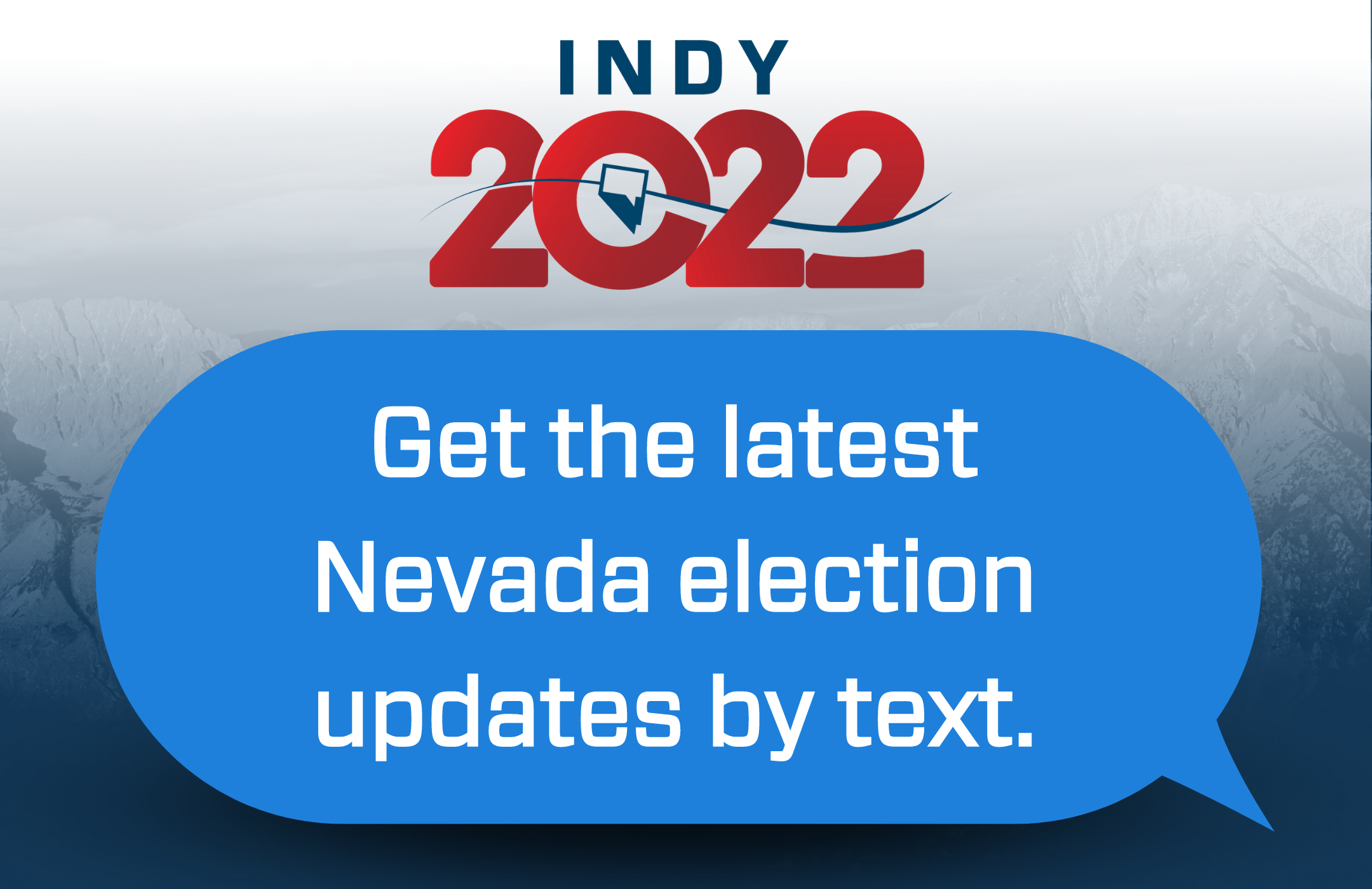 Featured Videos
Comment Policy (updated 4/20/2021): Please keep your comments civil. We reserve the right to delete comments or ban users who engage in personal attacks, use an excess of profanity, make verifiably false statements or are otherwise nasty. Comments that contain links must be approved by admin.