Horsford scores coveted Culinary Union endorsement, says he's prioritizing drug price issues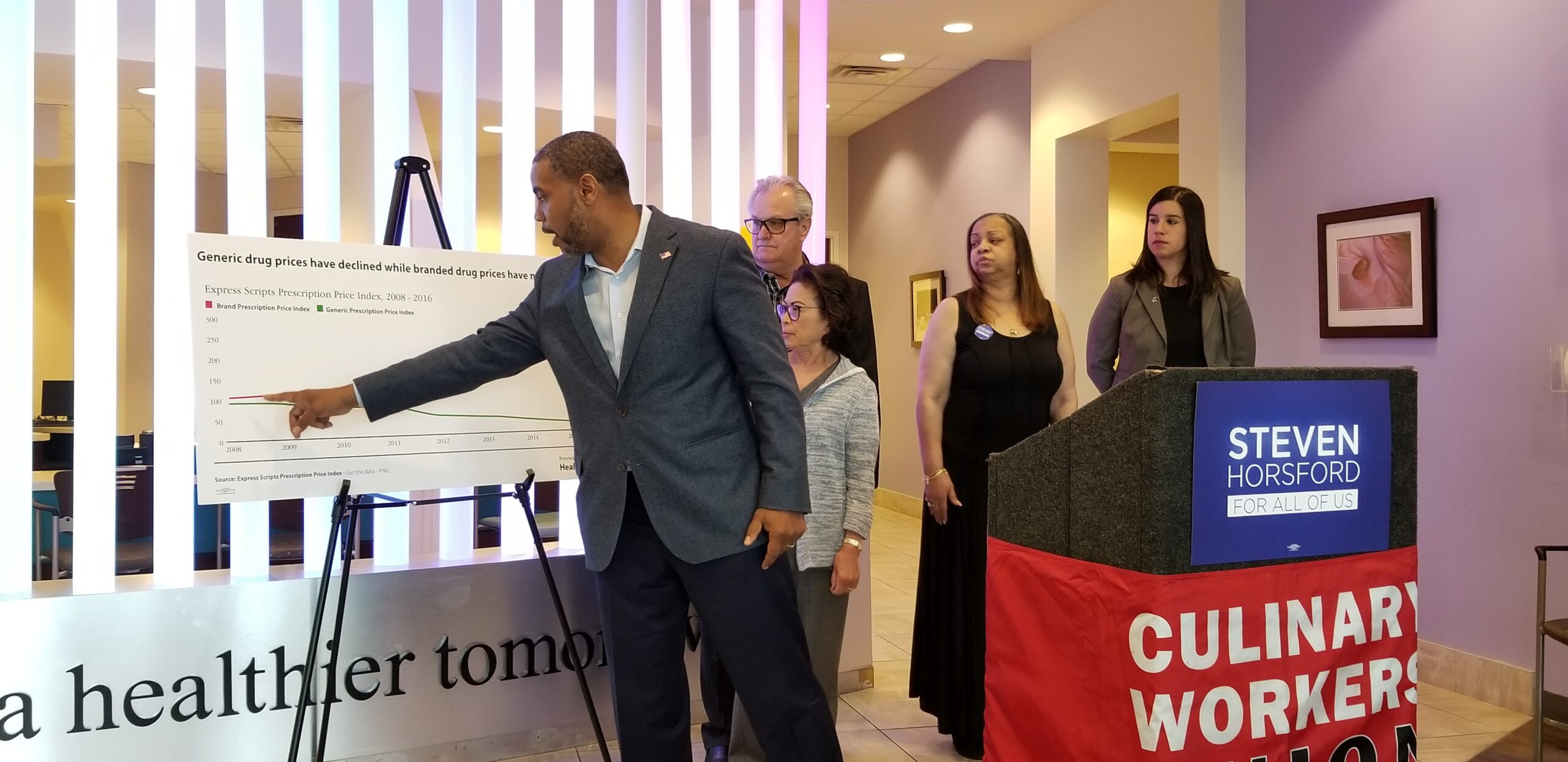 The politically powerful Culinary Union has thrown its weight behind former Rep. Steven Horsford in the 4th Congressional District Democratic primary, further boosting the chances of a candidate who already has a wide fundraising lead in the large field of contenders.
The union announced its decision at a news conference on Monday at a health clinic in Las Vegas, where Horsford also unveiled a plan to combat rising prescription drug prices — a major issue for the union, which offers health insurance to about 140,000 hotel workers and their families. Culinary is the single largest health-care purchaser in the state, and defining the benefits it will offer is a key part of contract negotiations with major Las Vegas hotels.
"My central issue in this campaign, and my priority once elected, will be to address prescription affordability," said Horsford. "If you could begin to control prescription drug prices, you'd begin to see the overall cost of health care go down. It is the single largest driver."
Horsford, a former state lawmaker who represented the district in Congress two terms ago, has ties to the union dating back years — he was the director of the Culinary Training Academy job training program for more than a decade.
Although Culinary Union spokeswoman Bethany Khan didn't disclose exactly what resources the group would be bringing into the race and when, she noted that the group has members take leave from their jobs to staff phone banks or canvass on behalf of preferred candidates. The Culinary's support is widely credited for helping Rep. Ruben Kihuen, who won't be running for re-election this cycle, score a resounding victory in a competitive primary in 2016.
Horsford has not endorsed a Medicare for All bill as has one of his primary contenders, Amy Vilela; he cited concerns about the impact the proposal could have on the Veterans Administration. His proposal to tackle drug pricing is more modest than the health-care aims of some of his opponents, but he's more than tripled the fundraising of his major competitors and earned backing from the Democratic Congressional Campaign Committee in addition to Culinary and AFL-CIO unions.
Democratic state Sen. Yvanna Cancela, who was the Culinary Union's political director when Kihuen won election, said Horsford would help carry on a landmark battle she waged in the Legislature last year — to increase transparency in prescription drug pricing.
She noted that by 2020, almost 34 percent of Nevadans are projected to have diabetes or pre-diabetes — something she called a "public health crisis." Meanwhile, the price of insulin, a drug almost a century old, has risen between 100 and 1000 percent depending on the vial, with little explanation.
"We need the state and federal governments to work together to address this problem because patients deserve it," Cancela said. "No one is better equipped to do that for Nevada than Steven Horsford."
Horsford vowed that if elected he would introduce legislation to make three changes:
Ensure cheaper generic drugs make it to the market faster.

Ensure health-care providers, insurers, unions and patients have more recourse if a company deliberately blocks access to generic alternatives.

Establish a standing commission on drug pricing with authority to investigate pharmaceutical market manipulation and hold guilty parties responsible.
Horsford also promised not to take any campaign money from pharmaceutical companies.
"Prescription drugs are a trillion-dollar industry, and it will take all of us to win against their army of lobbyists," he said.
But, as Republicans pointed out, Horsford has taken contributions from such businesses in the past. Data from OpenSecrets.org show that he took in more than $70,000 as a member of Congress from donors in the "pharmaceutical manufacturing" and "pharmaceutical/health products" sectors.
His campaign didn't immediately respond to the criticism about past drug company donations. Asked at the press conference how he addressed pharmaceutical pricing when he was previously in the House in 2013 and 2014, he said his priority had been fighting attempts to repeal the Affordable Care Act in the Republican-controlled Congress.
His decision to prioritize pricing in this campaign came because he'd been hearing so much about the issue from constituents, he said.
Patients who spoke at the press conference in favor of Horsford's plan included Tanya George, a retiree who was diagnosed with Type 2 diabetes about 20 years ago. She said she was prescribed insulin that cost $240 every two weeks, forcing her to borrow friends' insulin from time to time.
"My children help me out but it's hard for me to depend on them when they have their own financial commitments," said George, who had been uninsured but has since gained coverage under the Affordable Care Act. "If it wasn't for the medication I take to control my diabetes, I wouldn't be alive today."
Other supporters who spoke included Dave Love, a Culinary employee, and his wife Araceli, who works at a dental school. Both are 67, but they said they've put off their retirement plans because they're not sure they'll be able to get insurance coverage as good as they have now if they leave their jobs.
Araceli had breast cancer, and a protein inhibitor she'll have to take for the rest of her life to stave it away costs $5,000 each month. Dave's insurance drastically cuts out of pocket costs, which he estimates would be $90,000 a year without such coverage.
"The dream we had of spending [time] with our family, traveling in our golden years, will be postponed. It's out of reach," he said, adding that he hopes changes take place that could make the transition into retirement more certain. "I'm terrified of what would happen to us if we weren't able to afford the medication we need every day."
The primary election is set for June 12. Others in Horsford's race are Vilela, state Sen. Pat Spearman, high school principal John Anzalone and Regent Allison Stephens.
Disclosure: The Culinary Union and Bethany Khan have donated to The Nevada Independent. You can see a full list of donors here.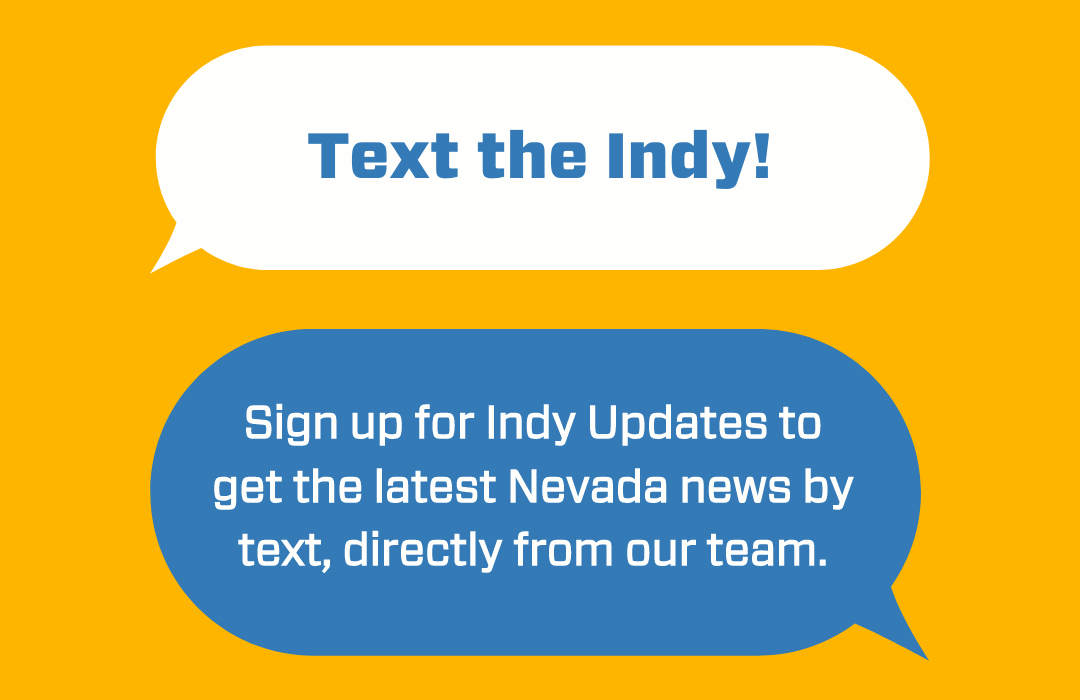 Featured Videos
Comment Policy (updated 4/20/2021): Please keep your comments civil. We reserve the right to delete comments or ban users who engage in personal attacks, use an excess of profanity, make verifiably false statements or are otherwise nasty. Comments that contain links must be approved by admin.