The underground Exploratory Studies Facility at Yucca Mountain in Nevada built by the Department of Energy to determine whether the location was suitable as a deep geological nuclear waste repository. Courtesy of the Department of Energy. (Nuclear Regulatory Commission/Courtesy under Creative Commons)
House lawmakers to visit Yucca Mountain
Members of the House Energy and Commerce Committee this month plan to visit Yucca Mountain, the location where most members of the panel want to build a national nuclear waste repository.
Details of the July 14 visit were still being finalized, according to the committee spokesman.
The visit comes after the House approved legislation in May to restart efforts to build the project, which had been kept dormant by former Senate Majority Leader Harry Reid, who retired at the end of his term in 2016.
The overwhelming House vote, 340-to-72, followed a similarly lopsided 49-to-4 vote by the panel last year.
Rep. John Shimkus, a Republican from Illinois, has led the charge to jumpstart the Yucca project. He is chairman of the committee's Environment Subcommittee.
"We owe it to the 121 communities across 39 states (storing nuclear waste), as well as to every American taxpayer forced to shoulder the daily $2.2 million burden of inaction, to get this done," Shimkus said in May.
But Yucca opponents, including most of Nevada's congressional delegation, have argued that it's too dangerous to transport nuclear waste.
"This proposal requires the construction of almost 300 miles of new railroad tracks to transport the waste, putting more than 123 million lives near the proposed routes at risk," said Rep. Jacky Rosen, a Democrat, in a letter she wrote to appropriators earlier this year. "Such nuclear waste transportation directly threatens individuals living in nearly 330 Congressional Districts."
Rosen is challenging Sen. Dean Heller, a Republican, for his Senate seat and Yucca has become an issue in the campaign with the renewed interest in building the repository, including President Donald Trump putting Yucca funding in his annual budget proposals.
But with Heller's race expected to be decided by a slim margin, Senate Majority Leader Mitch McConnell is unlikely to put Shimkus' bill on the Senate floor as he looks to protect Heller and his slim Republican majority.
INDY FAST FACTS
Jacky Rosen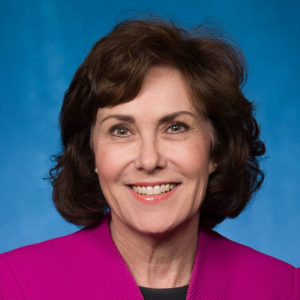 Job:
 Member of the U.S. House of Representatives Nevada's 3rd Congressional District
Party:
Democrat
In current office:
2017-present
Birthdate:
August 2, 1957
Education:
University of Minnesota, Twin Cities (B.A.)
Other public offices held:
None
Total donations: 
$
9,013,380
 (
1/1/16-5/23/18
)
Top donors:
EMILY's List $178,768 League of Conservation Voters $80,270 DE Shaw & Co $69,500 University of Nevada $40,038 Omni New York $32,400 Last Report: 6/1
1/18
Credit: Center for Responsive Politics
INDY FAST FACTS
Dean Heller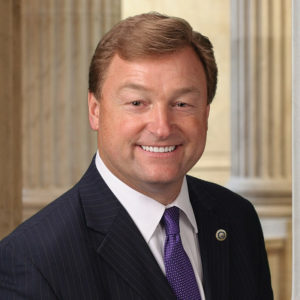 Job:
U.S. Senator
Party:
Republican
In current office:
2011-present
Birthdate:
May 10, 1960
Education:
University of Southern California (B.A.)
Other public offices held:
Member of the U.S. House of Representatives Nevada's 2nd Congressional District (2007-2011) Nevada Secretary of State (1995-2007) State Assemblyman (1990-1994)
Total donations: 
$24,223,634
 (1/1/05-5/23/18)
Top donors:
Station Casinos $117,900 Votesane PAC $92,000 MGM Resorts International $74,500 Blackstone Group $48,400 Capital Group $38,800 Credit: Center for Responsive Politics
From the Editor
The Nevada Independent
is a 501(c)3 nonprofit. We need help to attain the elusive goal of sustainability. We depend on recurring donations from you, the readers who believe in our mission of nonpartisan, transparent journalism. I know you are busy. I know you have many commitments. But if you would take a moment to
support our work
or bump up your current donation, I would be forever grateful.
Thanks for all of your support.
Best,
Jon Ralston
get our morning newsletter,
The Daily Indy
Stars & Struggles
Take a peek into today's education world through the lens of Sunrise Acres Elementary School in Las Vegas.
@TheNVIndy ON TWITTER