ICE detainees are three-quarters of infected inmates at Nye County Detention Center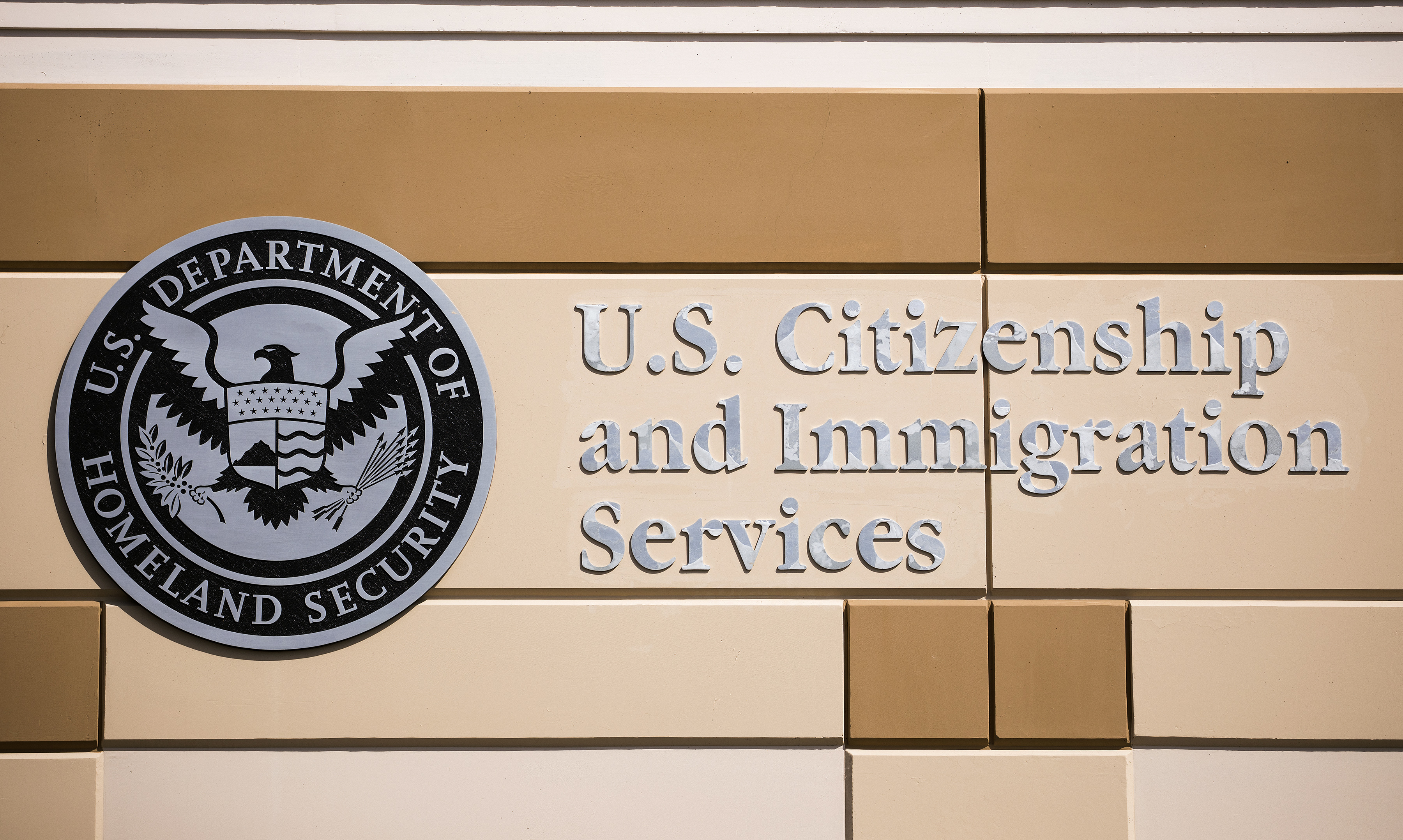 Immigration and Customs Enforcement detainees make up 23 of the 30 COVID-19 cases reported in the Nye County Detention Center this week, an ICE spokesperson has confirmed.
The cluster means the jail - which houses county inmates and immigration detainees - has more cases among inmates than have been reported in the entire state prison system.
Frustrated community members and immigrant rights organizations that warned about the spread of the virus among inmates say the outbreak was preventable and want to see more changes made to mitigate the situation.
"We warned of this moment locally, alongside our national allies calling to #FreeThemAll," said the Arriba Las Vegas Workers Center in a statement shared with The Nevada Independent Thursday night. "The COVID-19 crisis in the Nye County Detention center is the result of blatant disregard for human life and general health and safety precautions."
Community members and organizations, including the workers center, have called for the release of ICE detainees from detention centers, but ICE spokesperson Paige Hughes did not say whether the federal agency is considering that.
"ICE makes custody determinations every day on a case-by-case basis, in accordance with U.S. law and Department of Homeland Security policy, considering the merits and factors of each case while adhering to current agency priorities, guidelines and legal mandates," Hughes wrote in an email to The Nevada Independent.
Nye County entered into a 287(g) program with ICE last year, an agreement that fosters collaboration between the federal agency and state and local law enforcement to detain undocumented immigrants. The program also allows local law enforcement officers to perform limited immigration enforcement functions, typically reserved for federal officers.
The agreement with the county is a jail enforcement model, which allows deputized officers to inquire about citizenship when someone is arrested on state or local charges and may place detainers on people suspected to be subject to removal, according to the American Immigration Council.
The program has been in the sights of many human and immigrants rights groups like the Progressive Leadership Alliance of Nevada and the American Civil Liberties Union of Nevada. The program was terminated for the Las Vegas Metropolitan Police Department by Clark County Sheriff Joe Lombardo in October last year.
Nye County Sheriff's Office responds to the outbreak
The Southern Nevada county of about 46,500 people has seen an increase of 50 COVID-19 cases since Tuesday. 30 of the cases are concentrated in the Pahrump Nye County Detention Center and another seven cases are in the Tonopah Sheriff's Office Detention Center, which only houses 21 inmates.
The Nye County Detention center is the larger of the two and holds 128 inmates, of which 64 are immigration detainees.
Nye County trails just behind Carson City and Elko County for the highest number of COVID-19 cases in Nevada's smaller counties, with a total of 182 cases reported Friday.
While the origin of the outbreak is uncertain, it is likely the virus was spread by facility employees.
"One of our medical staff tested positive and one of our detention staff tested positive and then it was downhill after that," Nye County Sheriff's Office Captain David Boruchowitz said. 
He added that the first employee tested positive more than two weeks ago.
The detention center is in lockdown in response to the outbreak, meaning inmates are not released in large groups but are instead rotated out of their pods, or groups of cells, to complete services in the facility.
A pod can contain one to 32 inmates at a time.
Other measures the detention center in Southern Nevada has put in place include increased cleaning and sanitizing and continuing to quarantine symptomatic and COVID-19 positive inmates, said Boruchowitz.
"Obviously the hope is to mitigate further and prevent any additional positives," he said.
These measures don't satisfy the Arriba Las Vegas Workers Center, which has demanded:
Immediate release of all ICE detainees in Nevada who are not subject to mandatory detention and an accelerated review of the cases of those currently subject to mandatory detention.
An immediate halt to all ICE enforcement actions, including transfer of detainees between any Nevada detention facilities, and any out-of-state facilities, including, but not limited to, Purgatory Correctional Center in Utah.
Immediate notification from Nye County to ICE regarding the termination of the ICE contract, thus initiating the 120-day termination notice mandated by the contract signed in May 2019 by the Nye County Commission.
An immediate end to the 287(g) program in Nye county and all police-ICE collaboration in the state of Nevada.
"In April, when we sounded the alarm, detainees were panicked," the center's public statement said. "Several sought voluntary departure, sacrificing their ability to argue their right to be in this country, simply to escape the horrid conditions in which they were held."
Detainees in contact with the center said they did not have functioning toilets and that the cleaning protocol consisted of chemicals being slopped onto the facility floor.
Bliss Requa-Trautz, director of the Arriba Las Vegas Workers Center, said the organization has been consistently receiving calls from concerned ICE detainees since April and has since advocated for the release of immigrants from detention centers.
Nye County's relationship with ICE
The decision to release undocumented immigrants from detention centers does not fall to the local officers or county, but must be ordered by ICE. Boruchowitz said the sheriff's office has not heard any word from ICE on the point.
The Nye County Sheriff's Office relationship with ICE began in May 2019 when county officials decided to pursue a contract with ICE for financial reasons, according to the Pahrump Valley Times.
The county's decision to approve the sheriff's office's contract with ICE also allowed for the reopening of the Tonopah jail which had closed in 2015 because of budget deficits.
With a payment of $92 per day per ICE detainee and 100 beds for detainees in the facility, the Pahrump Valley Times estimated, the sheriff's office would earn about $3.4 million in the first year.
The Arriba Las Vegas Workers Center is critical of the profit made at what it says is the expense of the lives of undocumented immigrants.
"For less than one hundred dollars a day, Nye County is willing to risk human lives, including those of their own staff," the organization wrote in a statement.
Initially, county officials were hopeful the sheriff's department would break even in the first year of the contract, but Boruchowitz clarified that the county has made "nowhere near that" estimated amount because the detention center has not maintained a full capacity of ICE detainees.
Phase one will be in effect and phase two will not be re-approved or voted on until the detention center runs at the 100 bed capacity for ICE detainees, according to Boruchowitz.
"It's been a good relationship and we are hoping it to continue," Boruchowitz wrote in an email to The Nevada Independent.
National trends
ICE's website claims that 900 detainees had been released from detention centers around the country before early May, "after evaluating their immigration history, criminal record, potential threat to public safety, flight risk and national security concerns."
ICE did not confirm whether any detainees in Nevada have been released or will be.
Moreover, ICE's detained population has dropped by 7,000, according to the site, caused by a decline in bookings as a preventative measure for overcrowded detention centers. For Nye County, the number shrank from 69 detainees to 64.
As of last week, 11,828 ICE detainees have been tested nationally for the virus while the population of detained immigrants stands at 22,579, also marking the lowest the population under President Trump's administration.
This week, 871 immigrants currently in ICE custody have tested positive for the virus. The number may be higher because the data on the site excludes detained immigrants who previously tested positive and were then released from custody.
Nevada's response to prison depopulation
Geriatric parole, or NRS 213, was approved in late April when Gov. Steve Sisolak convened the Nevada Sentencing Commission in response to the public cries of community members and organizations for inmates to be released in order to prevent large scale outbreaks of the virus.
The measure, enacted on July 1, allows inmates with non-violent crimes over the age of 65 to be released early from prison. However, it appears to apply to only six of more than 12,000 inmates in the state.
For now, the Arriba Las Vegas Workers Center is focused on calling for Nye County officials to remedy the outbreak in their facility.
"It is incumbent upon Sheriff Wehrly, Nye County Commission, the Salt Lake City ICE Field Office and the elected officials of Nevada to act swiftly to limit further spread of COVID-19 and put a swift end to human rights abuses," the group said.
Updated on 7/12/2020 at 9:17 a.m. to include David Boruchowitz's title.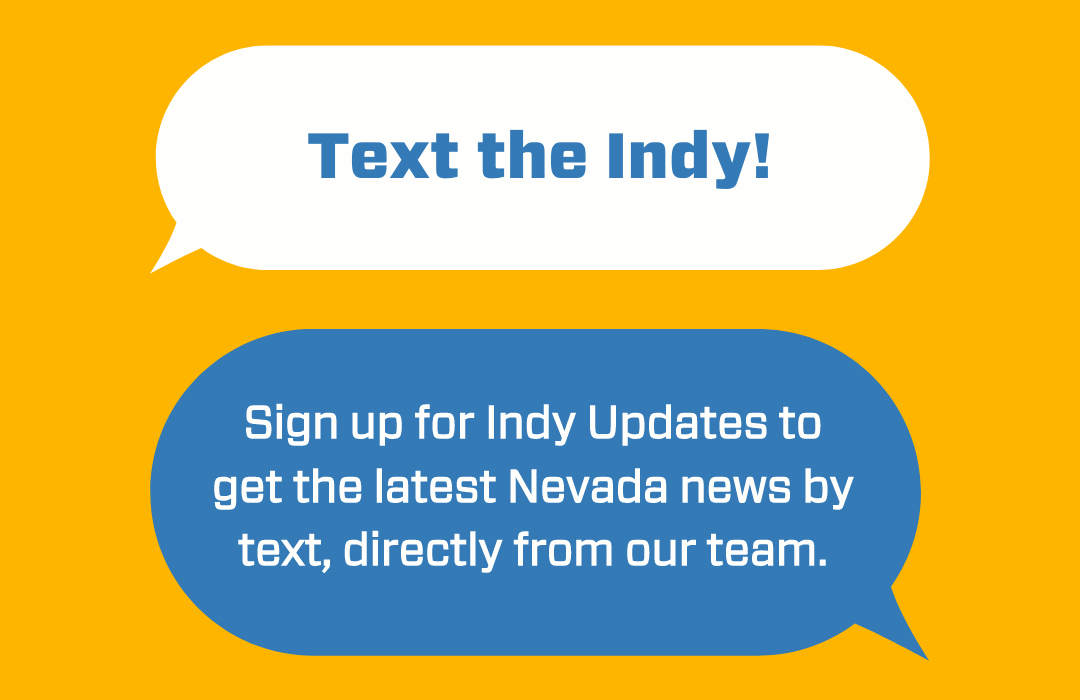 Featured Videos
Comment Policy (updated 4/20/2021): Please keep your comments civil. We reserve the right to delete comments or ban users who engage in personal attacks, use an excess of profanity, make verifiably false statements or are otherwise nasty. Comments that contain links must be approved by admin.