In Spanish radio interview, former Rep. Ruben Kihuen says he was in hot water for flirting, giving compliments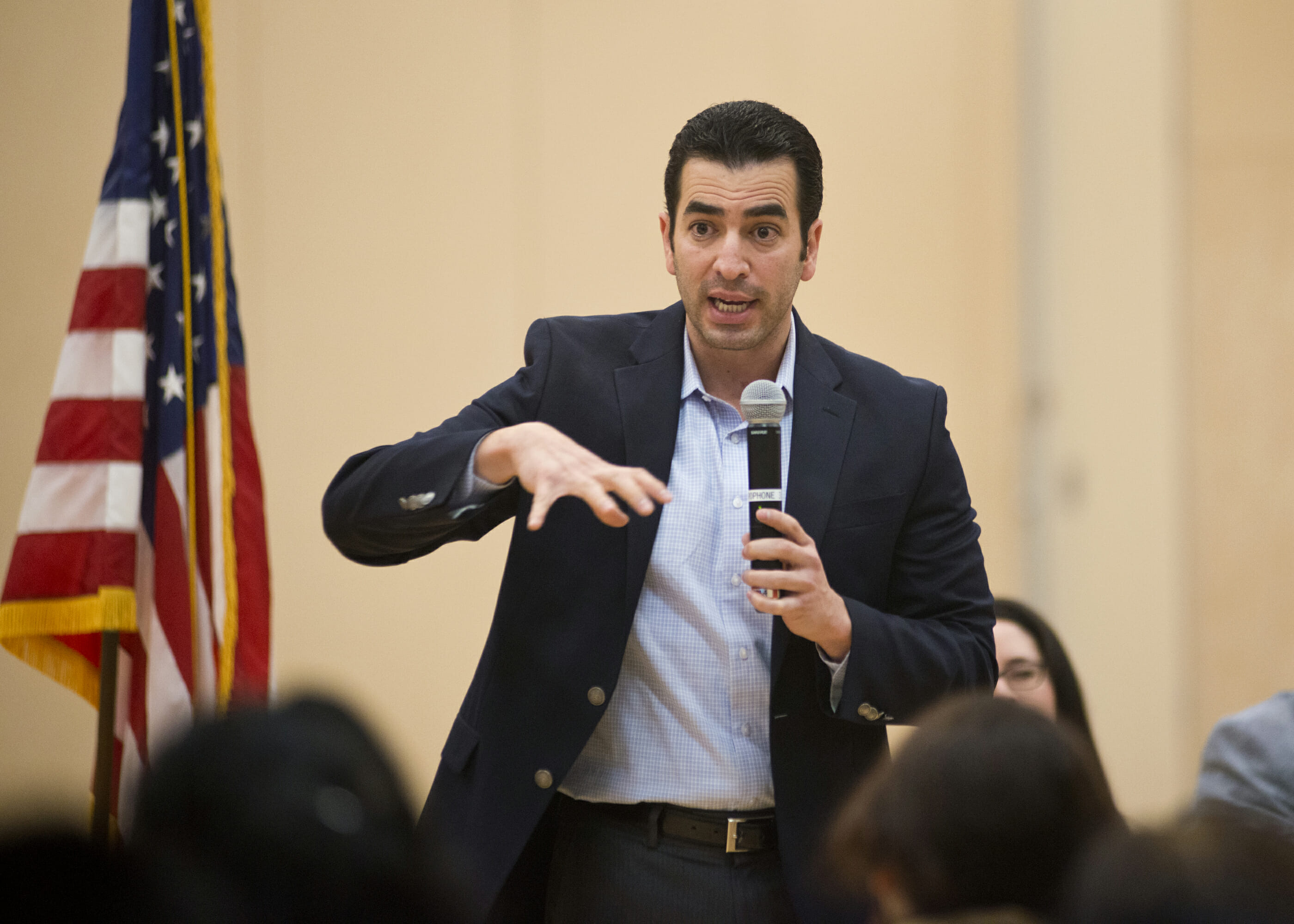 Democratic former Rep. Ruben Kihuen took to a Spanish radio show last week to defend himself — and his bid for Las Vegas City Council — following multiple sexual harassment allegations that sidelined his congressional career.
Kihuen appeared on the online radio program "Frente a Frente" last Wednesday, taking questions for an hour from interviewer Edwin Patricio Saldarriaga. Among other things, he decried what he described as dirty politics in the council race and sought to clarify his behavior and the nature of the reprimand he received from the House Ethics Committee late last year.
"The Committee didn't sanction me, they didn't penalize me, they didn't fine me," he said in Spanish. "The committee gave me a letter that says 'reprimand,' that is basically … a slap on the wrist, 'don't do this again.' They found that the fact I had told them things — piropos — they found that it was credible."
The Spanish word "piropo" means a compliment on someone's beauty. He also used the word "coquetear" — a verb that means "to flirt" — to describe his conduct.
The House Ethics Committee wrote that Kihuen's behavior did not rise to the level of sexual harassment, but violated the "spirit" of the sexual harassment rules and did violate House rules of conduct that require behavior that reflects creditably on the House.
Kihuen's troubles began in December 2017, when Buzzfeed News published the account of Samantha Register, a former finance director for his congressional campaign who accused him of touching her legs, asking if she would ever cheat on her boyfriend and suggesting the two get a hotel room together at the Aria, where they were attending a fundraiser.
Kihuen said the account "was an accusation that from the beginning I said was false. She was an employee and at the time we were going to dismiss her from the campaign because she wasn't producing."
"What I want to clarify out of all of this, is that nobody accused me of raping anyone, they didn't accuse me of … sexual assault," he said on the radio show. "They accused me of paying a compliment to a woman."
The House investigative subcommittee, whose report said Kihuen "made persistent and unwanted advances toward women who were required to work with him," also said they found the accusers were credible and Kihuen's denials were unconvincing.
Register told The Nevada Independent on Monday that Kihuen never gave her feedback on her job performance, and she never had a discussion with anyone from the campaign on terminating her contract.
"I find it highly inappropriate that he would express his opinion of my job performance three years after the fact in the context of a conversation about sexual harassment," she said in an email, adding that she found Kihuen's "continued pattern of malicious comments profoundly disturbing."
"Mr. Kihuen clearly does not understand how his poor choices have harmed me and other women who were required to interact with him in a professional capacity," she added.
He also offered an explanation for hundreds of text messages, some of them sexual, with a female lobbyist at the time he was a Nevada state senator.
"Yes, we exchanged texts, hundreds of texts, for two years. And look, obviously I took responsibility. Those were my texts. I wrote those things in those texts," he said. "They were consensual texts. I sent texts, she responded to me, for two years. Those texts were from 2013. And the reason that I mention this, is No. 1, of course, I feel embarrassed, because those were texts that I wrote. Immature texts. Or in other words, if you look at those texts, it was as if I was a … teenager."
The texts included unsolicited shirtless photos, an invitation that the lobbyist sit on his lap, an inquiry about the color of her panties and a suggestion that she come over to his hotel room on a rainy day because there's "nothing like making passionate love with the window open listening to the rain."
"But she also went along with it. It was between us. She was an adult, she was 25 years old at this point, I was 32," he said. "And both of us were interacting. In other words, we were two single people, two adults. I never thought that she felt uncomfortable."
The lobbyist, who has not been publicly identified, told The Nevada Independent in a 2017 interview that she repeatedly tried to turn him down but also felt pressured not to alienate him because she needed his support on bills. In one text, he asked if she had turned him down 4,456,221 times.
"I wish she would have mentioned to me at the time, 'hey, this was inappropriate, I felt uncomfortable with what you said,' but she went along with it for two years," Kihuen said in the radio interview. "Now, I'm not making excuses for the texts that we exchanged. Those were my texts, I apologized publicly to her. But I never imagined that five years after we exchanged texts she would give them to the press."
Nevertheless, Kihuen said he supported the recent wave of women speaking out about being sexually harassed.
"I have always fought for women's rights. And I think that this #MeToo movement is important, that a woman should speak up," he said.
Kihuen is facing multiple opponents in an April 2 primary election for Ward 3 of the Las Vegas City Council, including former Assemblywoman Olivia Diaz, who received the endorsement of both of Nevada's senators — an unusual move for a race for a lower-profile office.
Asked why he was running for the seat, Kihuen said he wanted to give back.
"Public service has been in my heart since I arrived in the U.S. … I'm indebted to this country for the rest of my life for the opportunities it has given us," he said. "So for me, whether it be in the City Council, or in the U.S. Congress, I want to continue giving voice to the Latino community that now doesn't have a strong voice here in Nevada."
Kihuen did not respond to a text message from The Nevada Independent on Monday seeking further comment.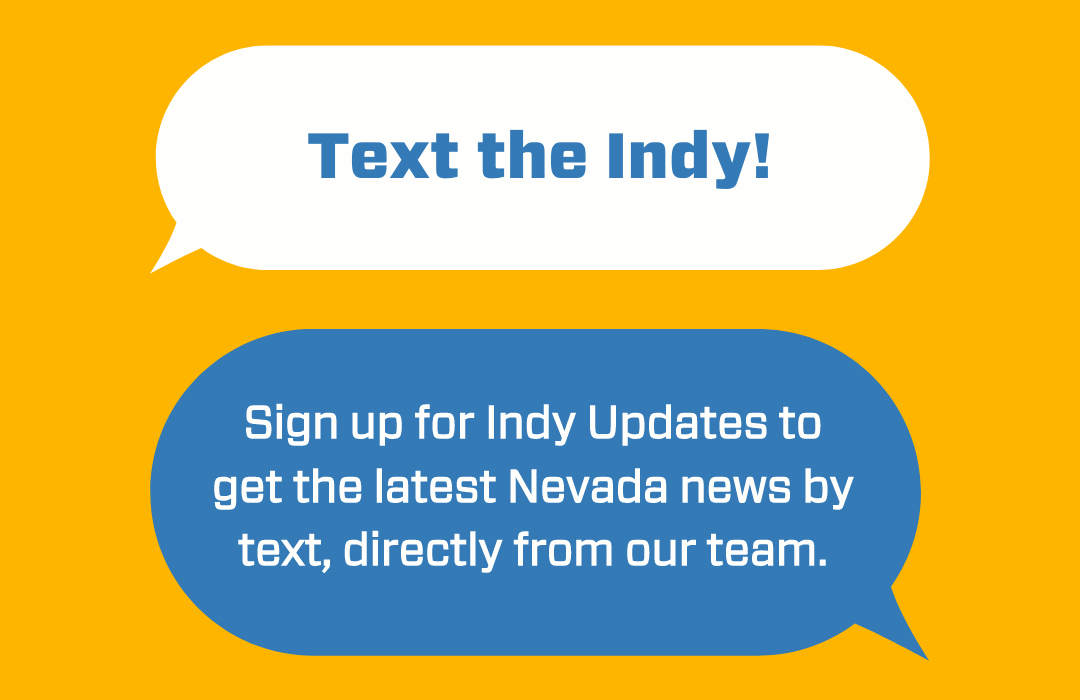 Featured Videos
Comment Policy (updated 4/20/2021): Please keep your comments civil. We reserve the right to delete comments or ban users who engage in personal attacks, use an excess of profanity, make verifiably false statements or are otherwise nasty. Comments that contain links must be approved by admin.