In split vote, Clark County School Board extends Jara's employment contract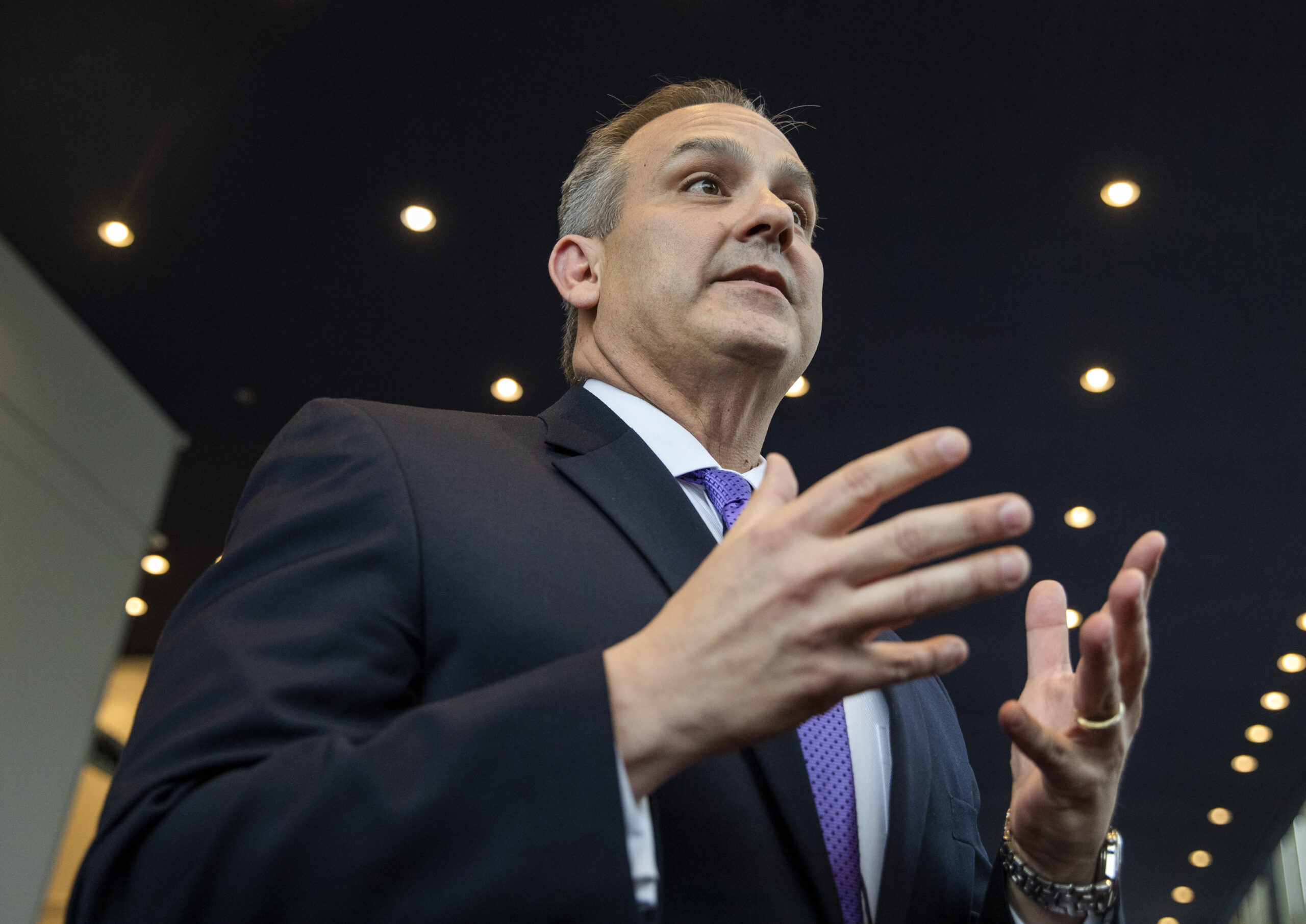 The Clark County School Board took ambiguity out of Superintendent Jesus Jara's contract situation by extending his stay for another 20 months.
His new contract, approved by the trustees in 4-3 vote Thursday night, runs through Jan. 15, 2023. The decision further exposed the rift on the board, with Trustees Linda Cavazos, Lisa Guzman and Danielle Ford voting in opposition to the extension. The trustees who supported the contract extension were Lola Brooks, Irene Cepeda, Katie Williams and Evelyn Garcia Morales.
The amended contract saw the removal of language indicating it would automatically renew if no written notice was received and, instead, added the specific end date. The original contract language had sparked confusion as the three-year mark of Jara's employment approached, and the situation ultimately involved lawyers and allegations of an Open Meeting Law violation.
Ford issued a strong rebuke of Jara, saying the "potential contract extension came to be because of intimidation and gaslighting tactics used against the Board of Trustees."
Meanwhile, fellow board member Lisa Guzman raised concerns about a poll taken during a closed session that involved trustees' opinions about the contract terms.
"I struggle with this because polling to me is akin to voting," she said, "and I feel we broke the Open Meeting Law."
She's not alone. Sylvia Lazos, an attorney and education chair of the Nevada Immigrant Coalition, said she filed a complaint Wednesday with the attorney general's office regarding the alleged Open Meeting Law violation. In her written complaint, Lazos wrote "It appears that Dr. Jara is announcing Trustee decision results on his contract extension in order to influence the final result by chilling public comment."
"We have an Open Meeting Law for transparency, to stop backroom deals, to make sure that public comment and the people are heard as decisions are made," she said during the meeting Thursday night. "We want the people to trust our public bodies."
But Board Counsel Mary-Anne Miller pushed back against the notion of any Open Meeting Law violations, noting that attorneys can ask board members their position on any threatened or pending litigation. She said trustees were informed that no decision was binding until it was put on an agenda and public comment was heard before a vote. Additionally, Miller said contract terms are allowed to be discussed in a closed session before a public vote, and Jara was not obligated to keep provisions of the draft agreement confidential.
Cavazos, the board president, said she was "disturbed" by some events that happened during the contract negotiation process; however, she said her opposition to the contract extension mostly boiled down to leadership concerns, especially regarding working with the seven-member board.
"I think that Dr. Jara has faced some extremely hard challenges, as we all have, as all the parents have, the children have," she said. "At this point, though, I feel that there have been so many things and so many times and so many incidents where I don't feel that we have worked as a team of eight."
Trustee Lola Brooks — one of the four trustees who supported Jara's contract extension — offered a different take on the dynamics. She accused Ford, Cavazos and Guzman of trying to stall the process "in a way that's very unproductive."
Brooks said superintendents across the country are leaving their posts because of burnout and the constant pressure of competing interests.
"He is our single employee," she said. "And I wonder if there were times when we could have expressed our expectations, support or encouragement in more productive ways — in ways that didn't erode public trust quite so much or quite so publicly."
Tension surrounding Jara's leadership has been an ongoing issue that began before the pandemic and intensified during the avalanche of challenges the health situation brought forward. He has been chastised for poor communication and seemingly unilateral decisions, such as when he announced the elimination of dean positions two years ago — in a video message.
Jara, as he has done in the past, renewed his commitment to work with the board. He also rejected any suggestions that he announced results of a vote or a count and, instead, said he spoke about an "agreement."
"I commend the work that we have done together and we'll continue to do it together on behalf of this committee so thank you for your vote of confidence," he said. "We know we have a lot of work, but I'm committed to you and to this community."
Jara began leading the Clark County School District in June 2018. He previously served as a deputy superintendent of Orange County Public Schools in Orlando, Florida.
The Nevada Independent is raising $200,000 by Dec. 31 to support coverage of the 2024 election.
Tax-deductible donations from readers like you fund this critical work.
If you give today,your donation will be matched dollar-for-dollar.
Give + Get Matched
Featured Videos