In support of the redistricting ballot initiative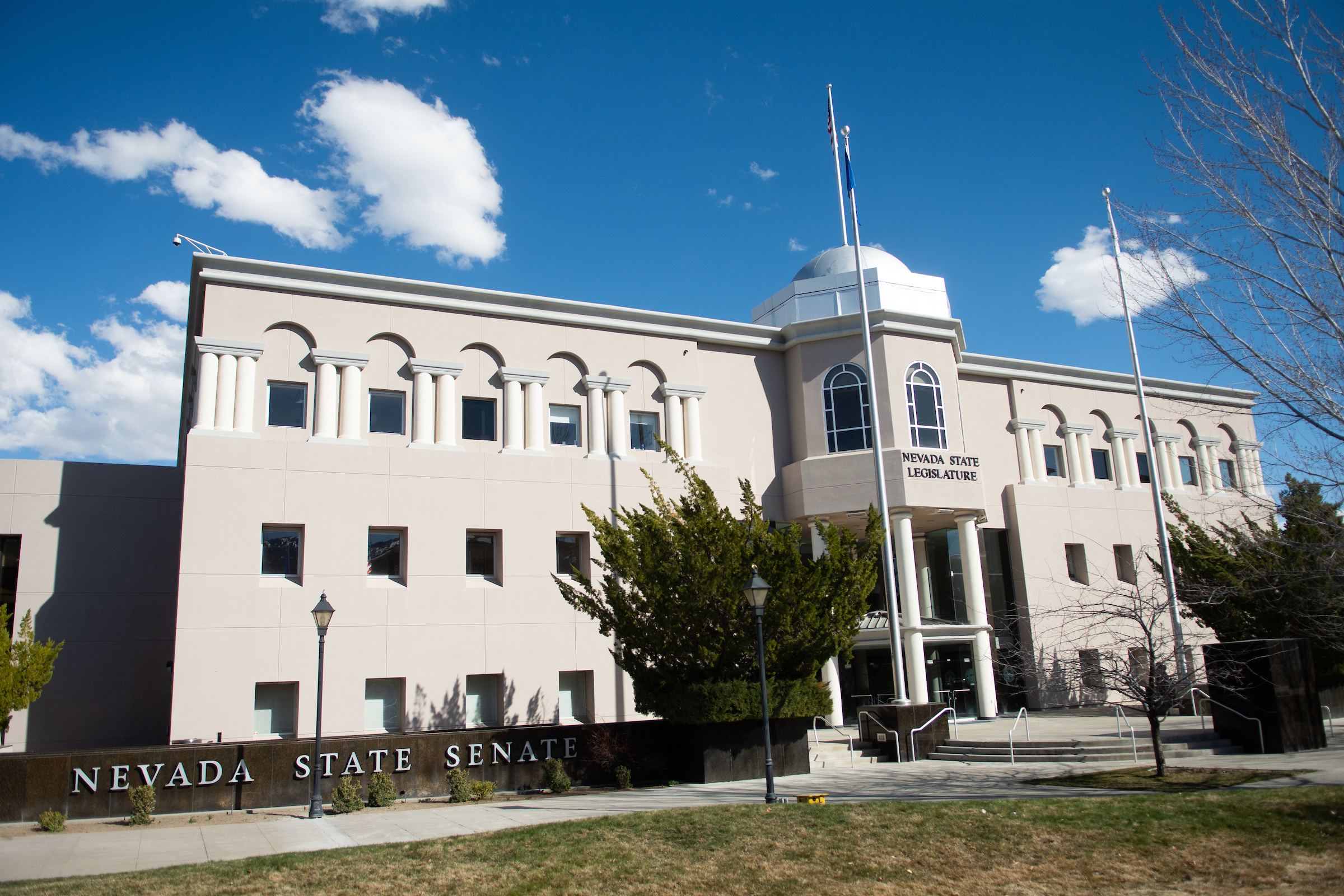 Imagine, if you might, dozens of legislators sitting behind workstations with GIS software installed, trying to sort out how Mason's Manual of Legislative Procedure defines how they must reconcile pull requests. This or something closely approximating it, I fear, is how some people think redistricting maps are generated in state legislatures.
This is laughable. Legislators don't even write their own legislation half the time, and that particular responsibility is actually in the job title.
As fun as it is to make fun of our poor, beleaguered, undertrained and underpaid part-time citizen legislature (no, seriously, sorry if I sounded sarcastic), there's a lot of merit in sticking to your strengths and allowing others to perform to theirs. Most legislators, especially those from Clark County where state legislative offices are entry-level positions for aspiring politicians seeking to advance to better paid positions that represent more constituents at the county and city levels, never wrote legislation before they were elected.
Yes, it's frustrating that a lot of our state's legislation is written by various state, county, and local bureaucrats — and it's also frustrating that much of the remainder of our state's legislation is written by various lobbyists and interest groups. However, those are the people with the time and resources to actually research and write laws. Unlike our legislators, bureaucrats and lobbyists aren't limited to working only 120 days every two years. It's not a perfect system, and it's certainly not a transparent one by any stretch, but it's the system we have until our bureaucrats and lobbyists choose to write themselves more modest legislative duties in the future.
(No, I'm not putting money on that happening anytime soon, either.)
Given all this, I read my Republican colleague's paean towards the merits of legislatively driven redistricting with a healthy measure of mirth. When Gov. Steve Sisolak then proceeded to agree with my colleague and raised the same objections against the creation of an independent redistricting commission, I instinctively knew something was horribly wrong. The only time this sort of bipartisan cooperation occurs is when politicians either want to remove something from my medicine cabinet, lock up poor people for being poor, or steal money out of my wallet.
It's always tempting to assume that those who disagree with you on policy have malicious motives. It's also tempting to assume that politically active Republicans and Democrats may oppose the creation of an independent redistricting commission because they expect to win in 2020 and hope to wield sufficient power in the 2021 session to set the stage for their party's future success over the next decade. (It's also tempting to assume that any Republican that thinks that way is an argument against cannabis legalization.) However, I maintain a near-religious devotion to Hanlon's razor ("Never attribute to malice that which can be adequately explained by stupidity."). It's fun assuming your opponents are easily dismissable supervillains, but it's healthier to consider their arguments in good faith and judge accordingly.
Besides, both Orrin Johnson and Gov. Sisolak are right. It is impossible to create a politically independent redistricting commission.
This is through no fault of the ballot question's authors. Even if you removed the Legislature's ability to select the first four members of the commission (appointed individually by the Senate and Assembly majority and minority leaders), somebody would have to be responsible for selecting commission members. Even if the ballot measure included a funding and budgeting mechanism to pay for the commission's activities (a "deficiency" identified in a recent lawsuit against the measure), somebody would have to collect and disburse those funds. How would we select those people? Would we elect them? Would we appoint them? Who would appoint them? These are all political questions that would be answered…politically.
Then, once members are chosen and paid, what of their motives and interests? What of the motives and interests of those who work with them? Different people have different views of what equity, equality, and compactness look like, and those views would be reflected in the work product generated by each successive commission. Is it more important to have a majority-black legislative district than a geometrically compact legislative district? How large of a majority should that majority-black district be? What information will the commission have to make determinations such as these, and how will it be presented to them? Who will be responsible for presenting that information, and how will they be chosen?
No, sadly, it is impossible to make what is ultimately a fundamentally political commission —- one dedicated to defining which constituents each of our representatives ultimately represent — apolitical. It's turtles — or people — all the way down. People are political animals and the work the commission will be tasked with is political work.
Luckily, political independence is not the chief benefit of the redistricting commission. Transparency is.
As I mentioned earlier, our Legislature has neither the time nor, frankly, the competence to write its own legislation most of the time. Redistricting would be no different. Instead, our Legislature will probably do what many state legislatures do and hire outside consultants, unaccountable to transparency requirements and open meeting laws, to draw the map according to the majority party's specifications.
Chances are, both Nevada's Republican and Democratic parties already have maps pre-drawn and ready to deploy upon the 2021 Legislature, depending on the outcome of the upcoming 2020 elections. If there will be transparency at all in this process, it will be similar to the "transparency" we saw in the last education funding bill during the 2019 session, when the Legislature excreted the bill upon an unsuspecting public during the last week. (Incidentally, as the ballot measure won't take effect until 2023, every news organization in Nevada probably already has pre-drafted legal filings ready to gather the details. With luck, we might even learn some of those details before 2030.)
Government commissions, on the other hand, sometimes generate minutes and conduct their business out in the open. They don't always do this, of course, as anyone who's watched our occupational licensing boards already knows, but a purposefully bipartisan commission generally disliked by everyone in power would be compelled to mind its particulars more closely than most. Additionally, the committee would create a single point of observation for those that are knowledgeable and interested in the particulars of redistricting without forcing such individuals to separate the wheat of redistricting from the chaff of day-to-day Legislature business.
Finally, unlike the Legislature, the redistricting commission would be bound by Nevada's Open Meeting Law.
Our legislators should not be able to come to a session with a set of district maps drafted by some out-of-state partisan consulting firm using unaccountably harvested public and private data. More fundamentally, our legislators should not get to decide who they represent. That's our decision, not theirs. The independent commission is not perfect but it will be a much more transparent replacement than our current status quo. That is why I will personally sign, vote for, and support this ballot initiative.
David Colborne has been active in the Libertarian Party for two decades. During that time, he has blogged intermittently on his personal blog, as well as the Libertarian Party of Nevada blog, and ran for office twice as a Libertarian candidate. He serves on the Executive Committee for both his state and county Libertarian Party chapters. He is the father of two sons and an IT professional. You can follow him on Twitter @DavidColborne or email him at [email protected].
Comment Policy (updated 4/20/2021): Please keep your comments civil. We reserve the right to delete comments or ban users who engage in personal attacks, use an excess of profanity, make verifiably false statements or are otherwise nasty. Comments that contain links must be approved by admin.