Industry banishment that casino regulators seek to impose on Steve Wynn is rare in Nevada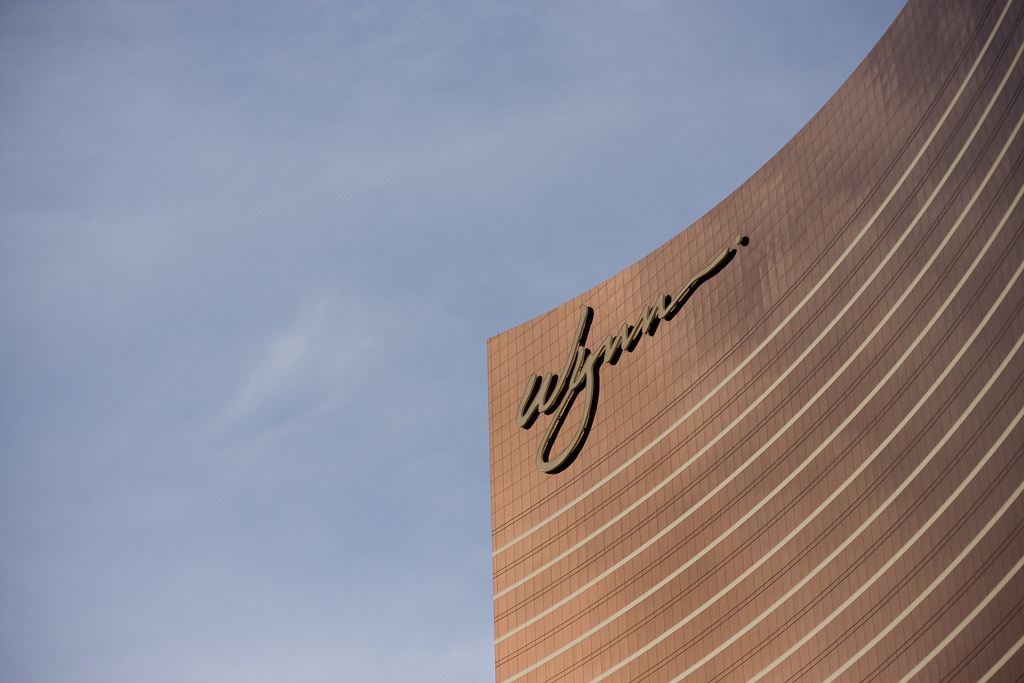 Steve Wynn could become just the 25th person to be declared "unsuitable" for operating a casino or gaming establishment in Nevada since 1980 and the first this decade after state regulators moved to discipline the former casino magnate over multiple allegations of sexual misconduct against his employees.
The complaint filed Monday by the Nevada Gaming Control Board to declare Wynn, 77, unfit to "to be associated with a gaming enterprise or the gaming industry as a whole," could mark the final nail in his reputational coffin. Wynn was celebrated as a visionary leader who pioneered luxurious mega-resorts before media reports and subsequent investigations over the past two years concluded he made unwanted sexual advances and engaged in inappropriate relationships with subordinates.
"It certainly is a pretty momentous decision," said David Schwartz, director of UNLV's Center for Gaming Research, adding that Wynn is "really somebody with a huge influence not just in casinos here but everywhere."
Officials with the Gaming Control Board said there is no set timeline for the commission to act on the complaint, although it would be announced at least three days in advance if it is taken up at a public meeting. Schwartz declined to venture a guess on what kind of fine Wynn might face; regulators had asked for a monetary penalty for each of the five counts of gaming law violations.
In a statement, a spokesperson for the Gaming Control Board said that the board continued its investigation into Wynn Resorts and its founder in the months after the Gaming Commission assessed a $20 million fine against the company, and unanimously decided to file the complaint to commence disciplinary proceedings against Wynn.
"The Board is confident that the facts set forth in the complaint support the position that Mr. Wynn's finding of suitability should be revoked by the Nevada Gaming Commission," it said in a statement.
The complaint stated that the formerly lauded casino industry leader had "repeatedly" violated gaming statutes and regulations, had brought "discredit upon the state of Nevada and its gaming industry" and "is not a person of good character." It detailed many of the allegations of harassment originally reported by the Wall Street Journal in January 2018, and stated that Wynn refused to appear in person for a September investigative hearing into his conduct.
Although Nevada law requires casino license applicants to prove they are people of "good character, honesty and integrity," declaring an individual to be "unsuitable" for a gaming license is somewhat rare. Between 1980 and 2016, the Gaming Commission declared 24 individuals to be "unsuitable" to operate in the state's gambling industry, while revoking 14 licenses and denying 97 applications from individuals and businesses.
Few of the individuals found "unsuitable" by the Commission are household names akin to Wynn; the most recent case happened in 2008, when the commission declared a man named Francis Yiu Ming Wat to be "unsuitable" for a gaming license after he failed to disclose various delinquent tax cases and other gambling debts on his application.
A person declared unsuitable may not profit off an investment in a casino if it is not publicly traded, according to state law. If the person is bought out of his or her share of a company, the investor may not make more on that buyout than the market value of their share on the day they were found unsuitable.
Someone found unsuitable can apply to be removed from the list no earlier than five years after the board's finding.
A finding of unsuitability is different from another form of punishment the regulatory board imposes: a spot on the "list of excluded persons." Inclusion in the so-called Black Book is reserved for people who are "determined by the board and the commission to pose a threat to the interests of this state or to licensed gaming."
That list includes 35 people — mainly those convicted of cheating or with ties to the mob.
Few others reached by The Nevada Independent opted to comment on the complaint. A spokesperson for Wynn Resorts declined to comment, saying "because the complaint is not directed to the Company, we have no comment on it or the allegations in it."
An attorney for Wynn did not return a call seeking comment on Tuesday. Tony Alamo, head of the state's Gaming Commission, said he had no comment when reached by phone on Tuesday. Officials with the Republican National Committee, who have said they would wait until the investigations were complete in Massachusetts and Nevada to decide whether to return Wynn's donations, did not return requests for comment. Wynn Resorts paid a record $35.5 million fine in Massachusetts earlier this year. Wynn was finance chairman of the RNC until the scandal broke, but donated nearly a quarter of a million dollars to the RNC in May of this year.
Reached Wednesday and asked whether the RNC should give the money back, Nevada's national committeewoman, Michele Fiore, texted: "When you divorce your wives or change your lovers do you take their diamonds back? I've never given my diamonds back."
Jodie Snyder contributed to this report.
Comment Policy (updated 4/20/2021): Please keep your comments civil. We reserve the right to delete comments or ban users who engage in personal attacks, use an excess of profanity, make verifiably false statements or are otherwise nasty. Comments that contain links must be approved by admin.