Photo courtesy of Sam Bowman under Creative Commons.
Indy Congressional Tracker: Democratic delegates get behind legislation to protect DREAMers
Nevada's delegates got back to business this week in Washington, D.C.
After an August recess full of meet-and-greets across the state, they returned to the nation's political hub, where President Donald Trump ordered a "wind-down" of a program that has protected more than 13,000 young immigrants in Nevada from deportation.
The controversial decision about the Deferred Action for Childhood Arrivals (DACA) program, which U.S. Attorney General Jeff Sessions announced Tuesday, puts pressure on Congress to act on this immigration issue within six months.
Nevada's Democratic delegates — Reps. Jacky Rosen, Dina Titus and Ruben Kihuen — took a step in that direction by co-sponsoring the DREAM Act of 2017, which would grant conditional permanent residency to anyone younger than 18 who's lived in the United States for at least four years. It's one of several bills being floated as possible solutions to protect so-called "dreamers."
Rosen has already called upon Republican Sen. Dean Heller to publicly support the DREAM Act. (Heller opposed the DREAM Act when he ran in 2012.) This is what Heller had to say about DACA earlier in the week:
"While I remain concerned about the way in which DACA came to life, I've made clear that I support the program because hardworking individuals who came to this country through no fault of their own as children should not be immediately shown the door," Heller said in a statement to the Las Vegas Sun on Tuesday. "This is why I am a co-sponsor of the BRIDGE Act, which provides legal status for these individuals while Congress works toward a permanent solution through the proper constitutional process. Just as I have in the past, I'll continue to work with my colleagues to reform our broken immigration system and that must start with securing our borders; however, we cannot lose sight of the fact that our country has a long history of welcoming immigrants and our communities in Nevada are stronger because of it."
The DACA debate wasn't the only conversation happening in D.C. Check out The Nevada Independent's congressional vote tracker and other information below to see what our state's delegates threw their support behind this week.
SEN. DEAN HELLER:
Legislation co-sponsored:
REP. JACKY ROSEN:
Legislation co-sponsored:
REP. RUBEN KIHUEN:
Legislation co-sponsored:
REP. DINA TITUS:
Legislation co-sponsored:
INDY FAST FACTS
Dina Titus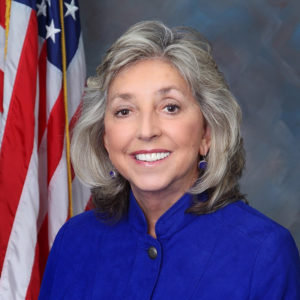 Job:
 Member of the U.S. House of Representatives Nevada's 1st Congressional District
Party:
Democrat
In current office:
2013-present
Birthdate:
May 23, 1950
Education:
College of William and Mary (B.A.) University of Georgia (M.A.) Florida State University, Tallahassee (Ph.D.)
Other public offices held:
Member of the U.S. House of Representatives Nevada's 3rd Congressional District (2009-2010) State Senator, District 7 (1989-2008)
Total donations:
$8,158,737 (2007-2018)
Top donors: 
MGM Resorts International $136,060 University of Nevada $62,859 Carpenters & Joiners Union $60,000 Rocky Research $58,300 Painters & Allied Trades Union $57,000 Last Report: 5
/23/18
Credit: Center for Responsive Politics
INDY FAST FACTS
Jacky Rosen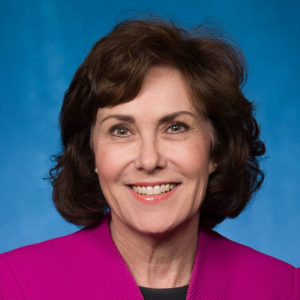 Job:
 Member of the U.S. House of Representatives Nevada's 3rd Congressional District
Party:
Democrat
In current office:
2017-present
Birthdate:
August 2, 1957
Education:
University of Minnesota, Twin Cities (B.A.)
Other public offices held:
None
Total donations: 
$7,133,798 (2017-2018)
Top donors:
EMILY's List $178,768 League of Conservation Voters $80,270 DE Shaw & Co $69,500 University of Nevada $40,038 Omni New York $32,400 Last Report: 6/1
1/18
Credit: Center for Responsive Politics
INDY FAST FACTS
Ruben Kihuen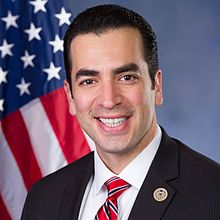 Job
: Member of the U.S. House of Representatives Nevada's 4th Congressional District
Party
: Democrat
In current office
: 2017-present
Birhdate
: April 25, 1980
Education
: University of Nevada, Las Vegas (B.A.)
Other public offices held:
State Senator, District 10 (2010-2016) State Assemblyman, District 11 (2007-2010)
Total donations
: $
987,929
 (2012-2018)
Top donors
: Naqvi Injury Law $10,800 Border Health $10,000 Jobs, Opportunities & Education PAC $10,000 Tpp Export America $10,000 UNITE HERE $10,000 Last Report: 12/31/2017 Credit:  Center for Responsive Politics
INDY FAST FACTS
Dean Heller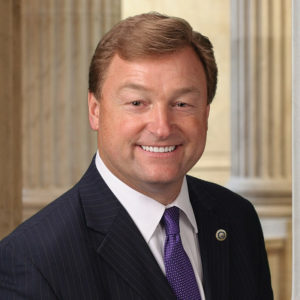 Job:
U.S. Senator
Party:
Republican
In current office:
2011-present
Birthdate:
May 10, 1960
Education:
University of Southern California (B.A.)
Other public offices held:
Member of the U.S. House of Representatives Nevada's 2nd Congressional District (2007-2011) Nevada Secretary of State (1995-2007) State Assemblyman (1990-1994)
Total donations: 
$21,463,574 (2005-2018)
Top donors:
Station Casinos $117,900 Votesane PAC $92,000 MGM Resorts International $74,500 Blackstone Group $48,400 Capital Group $38,800 Credit: Center for Responsive Politics