Library of Congress. Public domain image.
Indy Congressional Tracker: FISA vote, judicial nominees dominate week in D.C.
Even in a week filled with tense negotiations over the future of a compromise immigration bill and with the clock ticking before the federal government runs out of money, the congressional delegation stayed busy in Washington D.C. over the last five days.
Among the most noteworthy votes taken during the week was a measure reauthorizing a wide-sweeping program that allows intelligence agencies to broadly monitor communications from suspected terrorists and foreign advisories under the Foreign Intelligence Surveillance Act, or FISA. Privacy and digital rights advocates have opposed the practices allowed under the bill, which serves as the basis for several programs run by the National Security Agency and Federal Bureau of Investigation.
Democratic Rep. Jacky Rosen, a freshman who has announced her intentions to run against Republican Sen. Dean Heller in 2018, was one of 55 House Democrats to vote for the reauthorization, which passed on a 256-164 vote.
"Reauthorizing this section of FISA is critical to helping our intelligence community foil terrorist attacks and investigate national security threats," Rosen said in an emailed statement. "This bill included reforms aimed at protecting our privacy and civil liberties that I believe must be preserved."
Democratic Reps. Dina Titus and Ruben Kihuen voted against the measure — in a statement, Titus said she couldn't support a bill that "subjects the communications of Americans to warrantless searches."
"This bill's provisions that address warrantless searches fall short," she said in a statement. "That is why I voted for an amendment, which Republicans defeated, that would have instituted meaningful warrant requirements relating to the communications of U.S. citizens."
Republican Rep. Mark Amodei voted for the reauthorization bill.
In a relative rarity, Nevada's two senators — Democrat Catherine Cortez Masto and Republican Dean Heller — voted in tandem on all votes cast this week in the Senate. Heller skipped four votes this week, including two judicial nomination votes, to appear at a military-themed event with Vice President Mike Pence on Thursday.
For a full rundown of what measures our state's delegates threw their support behind this week, check out The Nevada Independent's congressional vote tracker and other information below.
SEN. DEAN HELLER
Legislation co-sponsored:
SEN. CATHERINE CORTEZ MASTO
Legislation co-sponsored:
REP. JACKY ROSEN
Legislation sponsored:
Legislation co-sponsored:
REP. DINA TITUS
Legislation co-sponsored:
REP. RUBEN KIHUEN
Legislation co-sponsored:
REP. MARK AMODEI
Legislation co-sponsored:
INDY FAST FACTS
Mark Amodei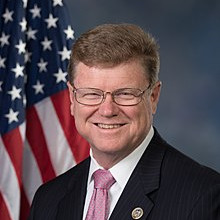 Job:
 Member of the U.S. House of Representatives Nevada's 2nd Congressional District
Party:
Republican
In current office:
2011-present
Birthdate:
June 12, 1958
Education:
University of Nevada, Reno (B.A.) University of Pacific (J.D.)
Other public offices held:
Nevada Republican Party chairman (2010-2011) State senator, Capital District (1998-2010) Assemblyman (1996-1999)
Total donations
: $3,430,447 (2009-2018)
Top donors
: Las Vegas Sands $42,100 Barrick Gold $39,000 Sierra Nevada Corp $36,500 Hartman & Hartman $35,700 American Society of Anesthesiologists $35,000 Last Report: 12
/31/17
Credit: Center for Responsive Politics
INDY FAST FACTS
Dina Titus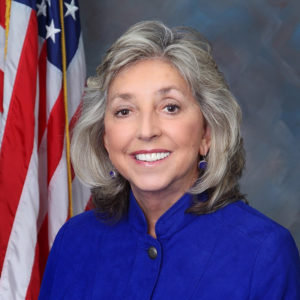 Job:
 Member of the U.S. House of Representatives Nevada's 1st Congressional District
Party:
Democrat
In current office:
2013-present
Birthdate:
May 23, 1950
Education:
College of William and Mary (B.A.) University of Georgia (M.A.) Florida State University, Tallahassee (Ph.D.)
Other public offices held:
Member of the U.S. House of Representatives Nevada's 3rd Congressional District (2009-2010) State Senator, District 7 (1989-2008)
Total donations:
$8,029,822 (2007-2018)
Top donors: 
MGM Resorts International $131,060 University of Nevada $60,269 Rocky Research $58,300 Carpenters & Joiners Union $57,500 Barrick Gold $52,500 Last Report: 12
/31/17
Credit: Center for Responsive Politics
INDY FAST FACTS
Jacky Rosen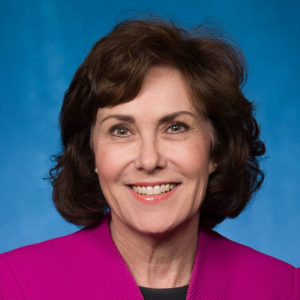 Job:
 Member of the U.S. House of Representatives Nevada's 3rd Congressional District
Party:
Democrat
In current office:
2017-present
Birthdate:
August 2, 1957
Education:
University of Minnesota, Twin Cities (B.A.)
Other public offices held:
None
Total donations: 
$3,220,875 (2017-2018)
Top donors:
EMILY's List $178,768 League of Conservation Voters $80,270 DE Shaw & Co $66,800 Omni New York $32,400 Varian Medical Systems $23,100 Last Report: 12
/31/17
Credit: Center for Responsive Politics
INDY FAST FACTS
Ruben Kihuen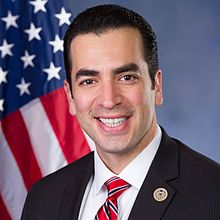 Job
: Member of the U.S. House of Representatives Nevada's 4th Congressional District
Party
: Democrat
In current office
: 2017-present
Birhdate
: April 25, 1980
Education
: University of Nevada, Las Vegas (B.A.)
Other public offices held:
State Senator, District 10 (2010-2016) State Assemblyman, District 11 (2007-2010)
Total donations
: $
987,929
 (2012-2018)
Top donors
: Naqvi Injury Law $10,800 Border Health $10,000 Jobs, Opportunities & Education PAC $10,000 Tpp Export America $10,000 UNITE HERE $10,000 Last Report: 12/31/2017 Credit:  Center for Responsive Politics
INDY FAST FACTS
Catherine Cortez Masto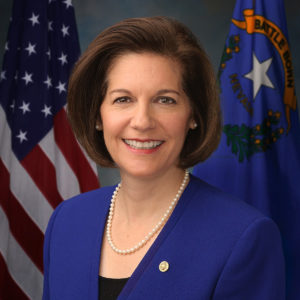 Job
: U.S. Senator
Party
: Democrat
In current office
: 2017-present
Birthdate
: March 29, 1964
Education
: University of Nevada, Reno (B.A.) Gonzaga University (J.D.)
Other public offices held
: Nevada State Attorney General (2007-2015)
Total donations
: $
20,597,201
(2011-2018)
Top donors
: EMILY's List $565,679 League of Conservation Voters $401,508 J Street $185,558 University of California $76,542 University of Nevada $56,579 Last Report: 12
/31/2017
Credit: Center for Responsive Politics
INDY FAST FACTS
Dean Heller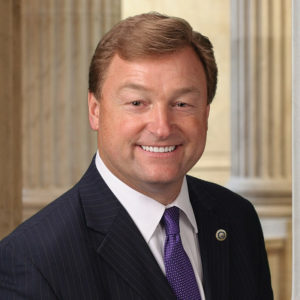 Job:
U.S. Senator
Party:
Republican
In current office:
2011-present
Birthdate:
May 10, 1960
Education:
University of Southern California (B.A.)
Other public offices held:
Member of the U.S. House of Representatives Nevada's 2nd Congressional District (2007-2011) Nevada Secretary of State (1995-2007) State Assemblyman (1990-1994)
Total donations: 
$21,463,574 (2005-2018)
Top donors:
Station Casinos $115,200 Votesane PAC $92,000 MGM Resorts International $74,000 Blackstone Group $48,400 Capital Group $38,800 Credit: Center for Responsive Politics