Indy DC Download: Abortion access bills approved by House unlikely to move in Senate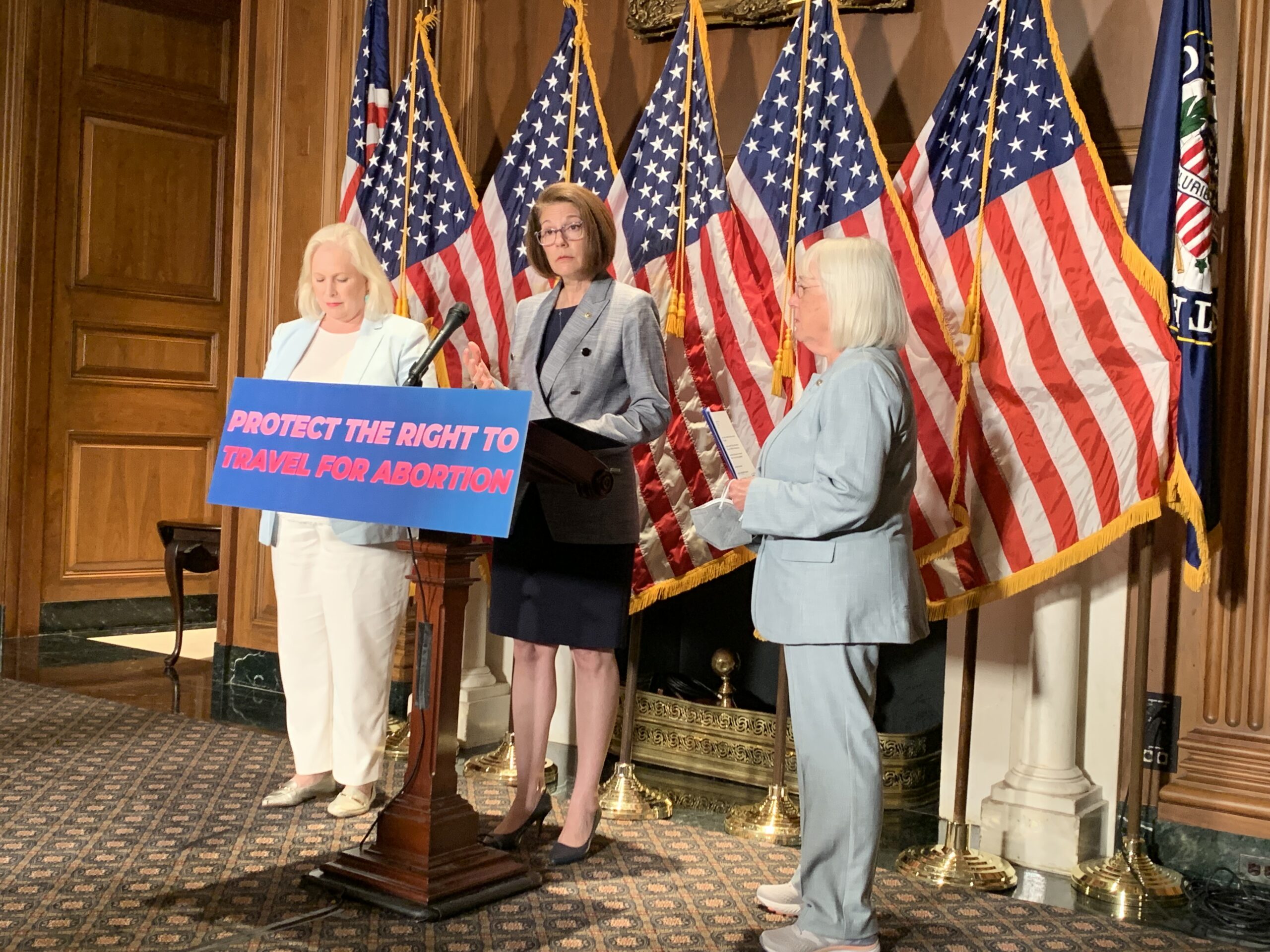 Good morning, and welcome to the Indy DC Download newsletter, a weekly look at what's going on in the nation's capital as it relates to Nevada.
If a colleague or associate emailed this newsletter to you, please click here to sign up and receive your own copy of Indy DC Download in your inbox.
---
Nevada's U.S. House and Senate Democrats called for the passage of legislation to protect access to abortion, including a bill introduced by Sen. Catherine Cortez Masto (D-NV) that would protect women seeking abortion across state lines.
But the bills don't stand a chance in the Senate, where at least 10 Republicans would be needed to vote with all 50 Democrats to advance the measure.
Cortez Masto, who introduced the Freedom to Travel for Health Care Act on Tuesday, tried to call the bill up for consideration by the Senate on Thursday, but Sen. James Lankford (R-OK) objected.
In a brief interview Thursday, Cortez Masto said Senate Democratic leaders were considering their next move, including possibly scheduling a vote to take up the bill.
In addition to banning states and individuals from stopping travel for reproductive health care, the bill would also protect providers and those who help people travel to seek care.
During the debate, Cortez Masto argued that the protections are needed because the threat of lawsuits is having "a chilling effect" in Nevada, with providers concerned about being sued for providing care to out-of-state patients.
"That's exactly what their intent is," Cortez Masto said. "These anti-choice states, individuals who are taking away the liberty and freedom of women, are also utilizing this chilling effect, this threat, this scare tactic for providers, employers and anyone else who wants to help women to get to states where they can seek this health care that they need. And that is the challenge we see, that's why this law is so important."
Last month, the Supreme Court overturned the constitutional right to an abortion established under the 1973 Roe v. Wade decision. However, abortion remains legal in Nevada for up to 24 weeks into a pregnancy. A 1990 referendum enshrined the Roe decision into state law, and Nevada abortion providers expect to see an increase in patients from states that restricted the practice.
The anticipated uptick comes as some conservative state lawmakers consider out-of-state abortion bans following the Supreme Court ruling.
Lankford argued that the legislation is not needed because no state has banned interstate travel for adult women seeking to obtain an abortion. He conceded that there is talk in some legislatures of taking that step, but he believes that such legislation has little chance of passing.
"There's also, in this Senate, 5,000 bills that have been filed and how many of them are actually going to move," Lankford said, adding that state legislatures are just like the Senate, where few measures become law.
Sen. Jacky Rosen (D-NV) is a co-sponsor of Cortez Masto's bill. At a Senate hearing Wednesday titled Reproductive Care in a Post-Roe America, Rosen questioned Kristyn Brandi, a New Jersey doctor and abortion rights advocate, about how laws seeking to punish providers put doctors in an awkward position and hurt access.
"Physicians are being put in an impossible situation where they have to decide whether or not they want to follow their oath to do no harm to protect our patients, or protect ourselves and protect, you know, our families and protect our licenses," Brandi told Rosen.
The Senate action comes as the House on Friday approved two abortion bills, including one blocking states from preventing women from traveling across state lines for an abortion. The House approved the measure on a 219 to 210 vote.
The other bill would seek to continue federal access to abortion and overrules state restrictions. The measure passed 219 to 210. The bills are unlikely to be considered by the Senate due to the threat of a filibuster.
The votes mainly split along party lines, including among the state's House lawmakers. Rep. Dina Titus (D-NV), Rep. Susie Lee (D-NV) and Rep. Steven Horsford (D-NV) all praised the passage of the bills.
Abortion access has become a feature of re-election campaigns of many Democrats after the Supreme Court ruling, including for Cortez Masto and the state's House members, who are all in tough re-election fights.
The House next week is set to vote on legislation protecting the right to contraception, according to House Majority Leader Steny Hoyer (D-MD).
Rep. Mark Amodei (R-NV), who describes himself as pro-life, said in an interview that he doesn't see the need to "federalize" abortion access because the procedure is available under state law.
The Nevada Republican said he voted against the other measure because no state has moved to block travel for an abortion.
Hornbuckle praises travel strategy
MGM Resorts CEO Bill Hornbuckle, who serves on the U.S. Travel and Tourism Advisory Board, which advises the commerce secretary, praised the 2022 National Travel and Tourism Strategy, which aims to attract 90 million visitors by 2027.
"I think it's incumbent upon all of us to make sure it's got the resources, the focus and the necessary dedication that is needed to implement it," Hornbuckle told a Senate panel Tuesday, emphasizing the need for robust infrastructure to allow ease of mobility once visitors enter the country.
Hornbuckle added that technology could be used to shorten wait times at the airport. For example, many of China's jurisdictions used automated visas before the pandemic with MGM properties in Macau.
"It was as simple as getting something on your phone," Hornbuckle told the Senate Commerce Committee's Tourism, Trade, and Export Promotion Subcommittee, chaired by Rosen.
He lamented the time it takes for foreign travelers to get visas to enter the U.S. — more than 700 days in some instances. But beyond waiting for a visa, on July 4 at Harry Reid International Airport, there was a more than two-hour wait to get processed into the country.
Hornbuckle was very upbeat about the travel and tourism industry, noting that domestic travelers are the majority of those patronizing MGM properties. But he said he expects international travel to come back stronger and pointed to a White House move last month to end the requirement that vaccinated international travelers take a coronavirus test before flying to the U.S.
Horsford housing bill
Horsford introduced legislation directing the Department of Housing and Urban Development to investigate whether corporate owners are manipulating home rent and sale prices.
Horsford said Wednesday that many ZIP codes in his district had seen an influx of corporate landlords, with out-of-state corporate investors accounting for up to 26 percent and 25 percent of home purchases in 2021 in two ZIP codes.
"And [these ZIP codes] 89032 and 89031 is the community that I grew up in," Horsford said. "It's a predominantly Black and Latino and immigrant ZIP code."
His comments came at a Ways and Means Committee hearing requested by Horsford on the corporate ownership of housing.
Horsford added that the institutional investor home purchases coincide with high rents, which increased 30 percent in Las Vegas last year, and have hurt hospitality workers.
"Seven out of 10 of the most common jobs in Las Vegas do not pay enough to rent a studio apartment," Horsford said.
Any fines assessed under the bill would be put into the ​National Housing Trust Fund, which helps to build affordable housing.
Audra Hamernik, who leads Nevada HAND, the state's largest nonprofit affordable housing organization, also testified before the panel and called on Congress to provide more funding for Section 8 housing vouchers.
Hamernik argued that the need for vouchers, doled out via a formula, outstrips the supply in most states and more vouchers, particularly those that go to the landlord of a project rather than the tenant, would be an effective way to help with homelessness.
According to the left leaning Center for Budget and Policy Priorities, waits for vouchers in Nevada averaged just over three years.
For a full rundown of the measures the delegates supported or opposed this week, check out The Nevada Independent's congressional vote tracker and other information below.
SEN. CATHERINE CORTEZ MASTO
Legislation sponsored:
S.4504 – A bill to protect freedom of travel and reproductive rights.
SEN. JACKY ROSEN
Legislation co-sponsored:
S.4529 – A bill to provide protections for children in immigration custody, and for other purposes.
S.4504 – A bill to protect freedom of travel and reproductive rights.
REP. DINA TITUS
Legislation co-sponsored:
H.R. 8373 – To protect a person's ability to access contraceptives and to engage in contraception, and to protect a health care provider's ability to provide contraceptives, contraception, and information related to contraception.
H.R. 8368 – To amend the Internal Revenue Code of 1986 to establish a free on-line tax preparation and filing service and programs that allow taxpayers to access third-party provided tax return information and information held by the Internal Revenue Service.
H.R. 8345 – To prohibit an employer from terminating the coverage of an employee under a group health plan while the employer is engaged in a lock-out, and for other purposes.
H.R. 8328 – To amend the Truth in Lending Act to include retailers of manufactured or modular homes in the definition of mortgage originator, and for other purposes.
H.R. 8323 – To amend the Social Security Act and the Internal Revenue Code of 1986 to include net investment income tax imposed in the Federal Hospital Insurance Trust Fund and to modify the net investment income tax.
REP. SUSIE LEE
Legislation co-sponsored:
H.R. 8373 – To protect a person's ability to access contraceptives and to engage in contraception, and to protect a health care provider's ability to provide contraceptives, contraception, and information related to contraception.
REP. STEVEN HORSFORD
Legislation sponsored:
H.R. 8360 – To protect consumers from price-gouging of residential rental and sale prices, and for other purposes.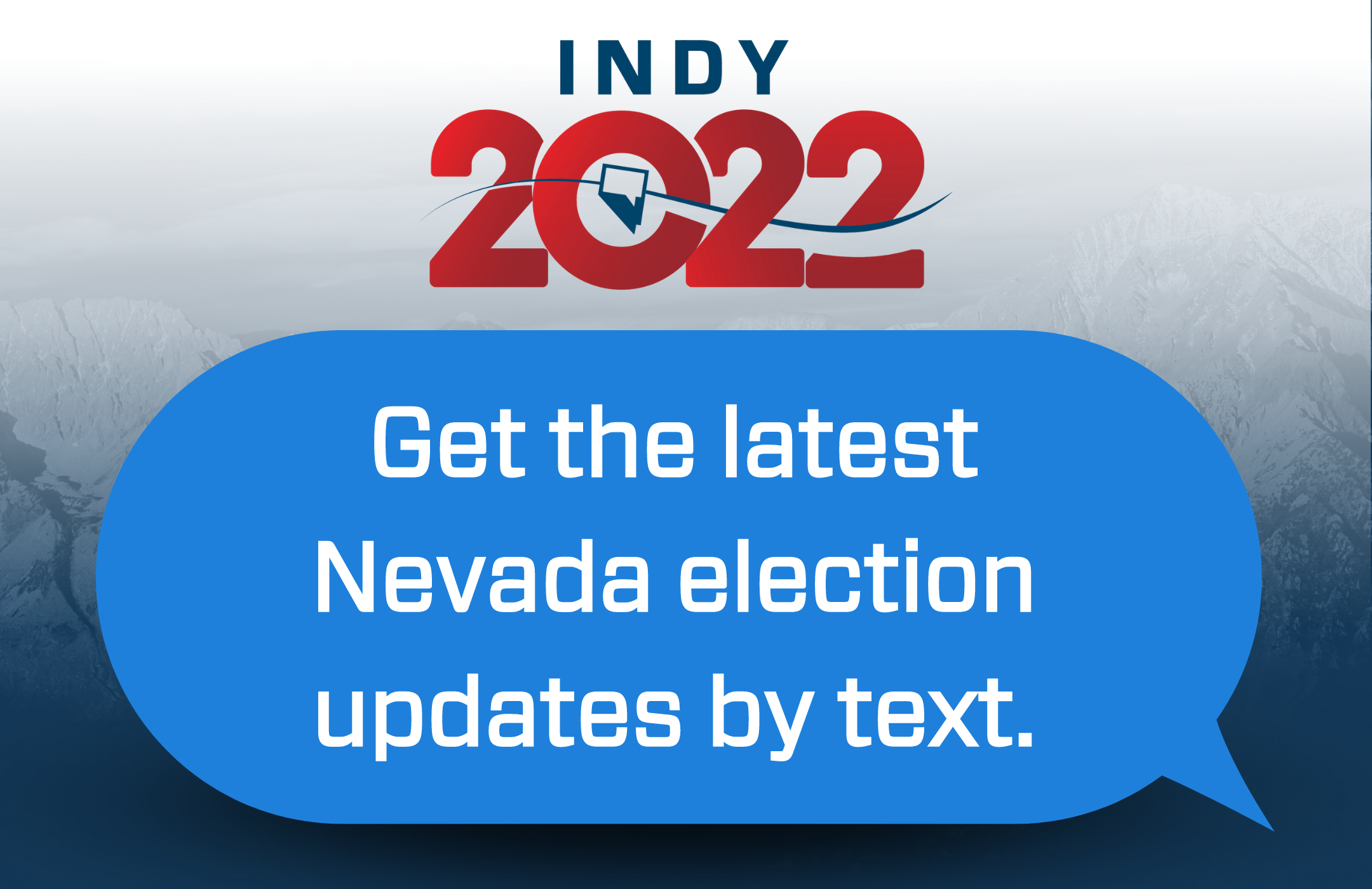 Featured Videos
Comment Policy (updated 4/20/2021): Please keep your comments civil. We reserve the right to delete comments or ban users who engage in personal attacks, use an excess of profanity, make verifiably false statements or are otherwise nasty. Comments that contain links must be approved by admin.