Abortion providers prepare for expected influx of patients seeking care in Nevada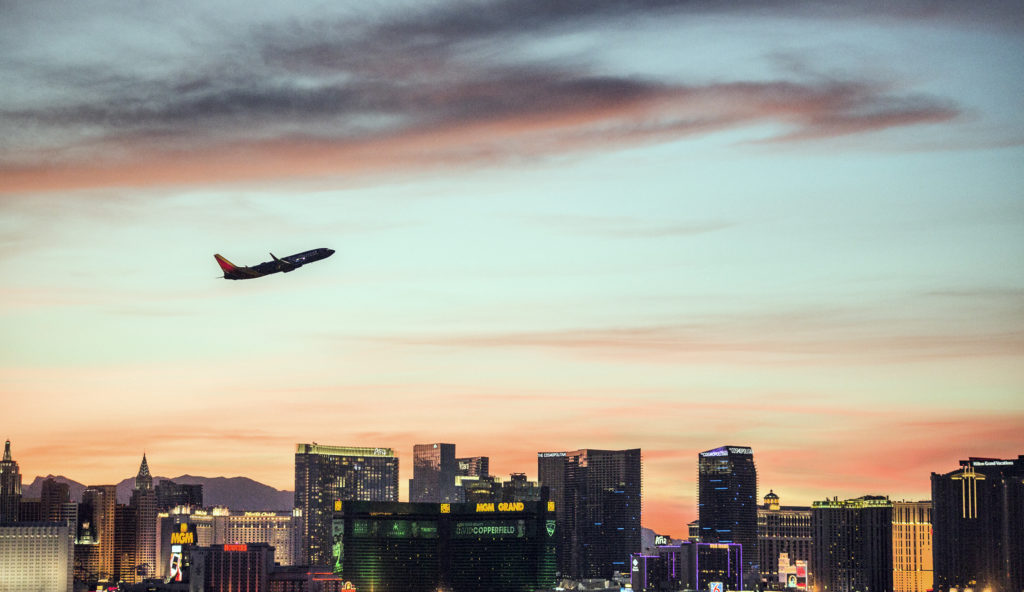 On the day the U.S. Supreme Court overturned Roe v. Wade, unleashing abortion bans across multiple states, Dr. Kristina Tocce noticed a pattern while conducting telemedicine appointments with her patients.
Gratitude.
"It is just powerful to hear patients just express how fortunate they feel having their appointment that day where they could continue that appointment and that plan of care because they're in a safe, accessible state," said Tocce, vice president and medical director of Planned Parenthood of the Rocky Mountains, which serves people in Colorado, New Mexico and Southern Nevada.
Their appreciation only stirred more raw emotions in Tocce, who described undoing access to safe, legal abortions as a "public health emergency."
But the Supreme Court's decision didn't come as a surprise. Providers and leaders of organizations that help people seeking reproductive care say they have been preparing for this possibility, even before a leaked draft opinion in May foreshadowed the decision, given the changing makeup of the nation's highest court that occurred under former President Donald Trump.
"That doesn't change the fact that we're devastated, upset, angry, mad — you know, all those things today," said Lindsey Harmon, executive director of Planned Parenthood Votes Nevada, the advocacy arm of the organization. "But this is something we knew was coming and we have been sounding the alarm on this issue for a long time."
Nearly half of all states are expected to ban or severely restrict access to abortions because of the ruling, though litigation is already playing out in the background. And for millions of women living in those states, it means limited options should they seek to terminate a pregnancy.
One of those options could be traveling across state lines to access reproductive care in states like Nevada, where abortion remains legal. A 1990 ballot measure, approved by nearly two-thirds of Nevada voters, codified state law allowing abortions within 24 weeks of pregnancy. Abortion is allowed beyond that point if it poses a risk to the mother's life.
That voter action more than three decades ago has opened the door for Nevada to be a sanctuary state of sorts for abortion access. Last week, Gov. Steve Sisolak signed an executive order offering protections for anyone seeking or providing abortion services within the state.
"No one should be punished for providing or receiving necessary medical care, including abortions, contraception and other reproductive health care services," Sisolak wrote in a press release.
The question now is whether Nevada — long known for having a chronically low rate of physicians per capita — can keep up with whatever demand arrives.
---
The glittering lights of the famed Las Vegas Strip and ample outdoor recreation opportunities in the Silver State beckon tourists from around the nation and the world, making Harry Reid International Airport one of the busiest in the world. It ranked 10th last year in passenger volume, according to Airports Council International.
It's also a one-tank car trip from many parts of Utah, Idaho and Arizona, which border Nevada and are among the states with laws in place to ban or restrict abortions once Roe was overturned. (A court order in Utah has temporarily halted the state's trigger law that would ban most abortions in the state.)
Those factors alone — plenty of flights from big and small cities and its proximity to states enacting bans — could be the driving force behind people's decision to seek abortion services in Nevada, said Macy Haverda, board president of the Wild West Access Fund of Nevada, which helps people cover the cost of an abortion.
But she offered another theory as well: Nevada's reputation as a tourism destination could be another draw because people vacation here regularly, meaning a quick getaway to Las Vegas may not spark too many questions.
"You saying you're going to Las Vegas … it doesn't raise a red flag," she said.
Seven abortion clinics exist in Las Vegas and two in Reno, leaving the state's vast rural areas without quick access to in-office abortions. (Planned Parenthood officials say other health care providers may provide abortion-related services, such as prescribing a pill that induces abortions early in a pregnancy, but it's unclear how many or where they're located.)
Harmon said Planned Parenthood, which operates three clinics in Nevada, expects a "significant increase" in out-of-state residents seeking abortion care here. It's too soon to project exactly how large that increase may be, though data from Planned Parenthood Mar Monte, an affiliate that serves mid-California and Northern Nevada, already shows a surge in non-resident patients.
Between July 2021 and mid-April of this year, Planned Parenthood Mar Monte provided abortion care to twice as many out-of-state patients than it did during the same time the previous year. Officials from that regional affiliate say they're prepared to see 250 to 500 more patients per week, if necessary, and are training more clinicians to provide in-health center abortions.
The Guttmacher Institute, a research group focused on reproductive health, estimates that 9,690 abortions were provided in 2017 in Nevada. That figure does not differentiate between state residents and other patients who may have traveled to Nevada for abortion care.
One limiting factor, however, is that Nevada has a physician-only rule when it comes to abortion care, Harmon said. That excludes other health care professionals, such as advanced registered nurse practitioners, from providing those services.
A California law passed in 2013 allows nurse practitioners, physician assistants and certified midwives to perform abortions under the supervision of a physician if they have completed certain training. More recently, proposed legislation in California would go a step further by allowing nurse practitioners and nurse-midwives to carry out abortions without physician supervision.
Providers aren't sugarcoating the reality this post-Roe era will bring, even in states where abortions remain legal.
"There are patients that are simply not going to be able to access care either because of lack of availability or lack of means to travel," Tocce said. "And knowing that that is going to disproportionately affect patients of color, patients in rural areas, patients with less-secure economic status — it's a very hard thing to process in 2022 in the United States."
---
Abortion rights advocates say efforts are underway to meet the expected spike in demand and reduce as many barriers as possible for people seeking reproductive health care.
Planned Parenthood is opening a second health center in Reno sometime next year, Harmon said. And, from a national perspective, the organization is paying special attention to regions near states where abortion access has been blocked or restricted.
"That's where we're trying to … make sure that we're filling those gaps in care and make that drive shorter for patients," she said.
Telemedicine appointments — where providers see patients virtually through an online platform — have emerged as a key part of the organization's strategy to "meet patients where they are within the state of Nevada," Tocce said. Through these virtual appointments, providers can prescribe medication abortion (also known as the "abortion pill") to patients whose pregnancies have not eclipsed the 11-week mark, she said.
The telemedicine program launched last fall after a study period culminated in findings showing it was safe and effective, Tocce said. The program recently expanded and serves patients who must be in Nevada at the time of the virtual appointment, though they do not have to be state residents.
"I have seen patients in their home, in their cars and hotel rooms, out on a walk in the park," she said. "It has been a phenomenal experience as a provider to see patients at ease and in their natural habitat … They haven't had to deal with the protesters on the sidewalk and get into our brick-and-mortar facilities."
Amid the challenging new landscape, providers and advocates say they have been heartened by the outpouring of help since the Supreme Court decision. Harmon said she has received more emails from people wanting to volunteer in the last three weeks than she typically does in a full year.
Wild West Access Fund of Nevada has a weekly budget of $1,200, which Haverda said means that's how much money total the organization can dole out to people who call asking for monetary assistance for an abortion. Clinic websites in the Las Vegas area indicate that medication and surgical abortions often start around $600, with the cost for the surgical procedure increasing based on the stage of the pregnancy.
The fund tries to help callers offset medical or travel costs by giving, for instance, $100 or $200 pledges directly to a provider earmarked for a specific patient, Haverda said. The amounts vary based on the patient's expenses and circumstances.
Haverda said the Wild West Access Fund has raised enough money in the wake of the court ruling to ensure the organization will have a "lasting presence" in Nevada. But she added that continued donations could help the fund serve even more people.
"We're not going anywhere," she said. "We have no intention of stopping. If anything, we're trying to figure out ways to be as accessible to as many people as possible."
Even so, abortion providers and advocates are bracing for what may come next as anti-abortion activists turn the spotlight on states where it remains legal. While they hope state legislators who support abortion rights take steps to expand and protect access, they anticipate counter efforts at the state and federal level to further tighten anti-abortion laws.
The executive director of Nevada Right to Life, an anti-abortion advocacy group, already hinted at a desire to change the state law that allows abortions to remain legal.
"We really don't know what's going to happen at the federal level following this," Harmon said. "So even in states like ours, we don't take this for granted."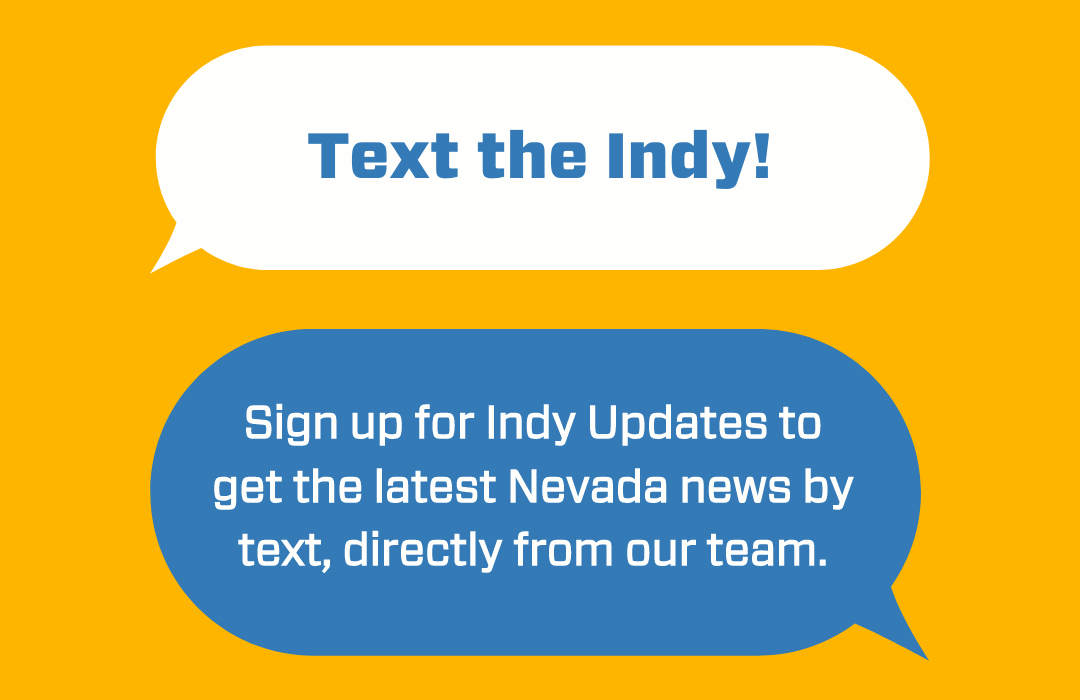 Featured Videos
Comment Policy (updated 4/20/2021): Please keep your comments civil. We reserve the right to delete comments or ban users who engage in personal attacks, use an excess of profanity, make verifiably false statements or are otherwise nasty. Comments that contain links must be approved by admin.