Indy DC Download: Ahead of election, Democrats tout perks of Inflation Reduction Act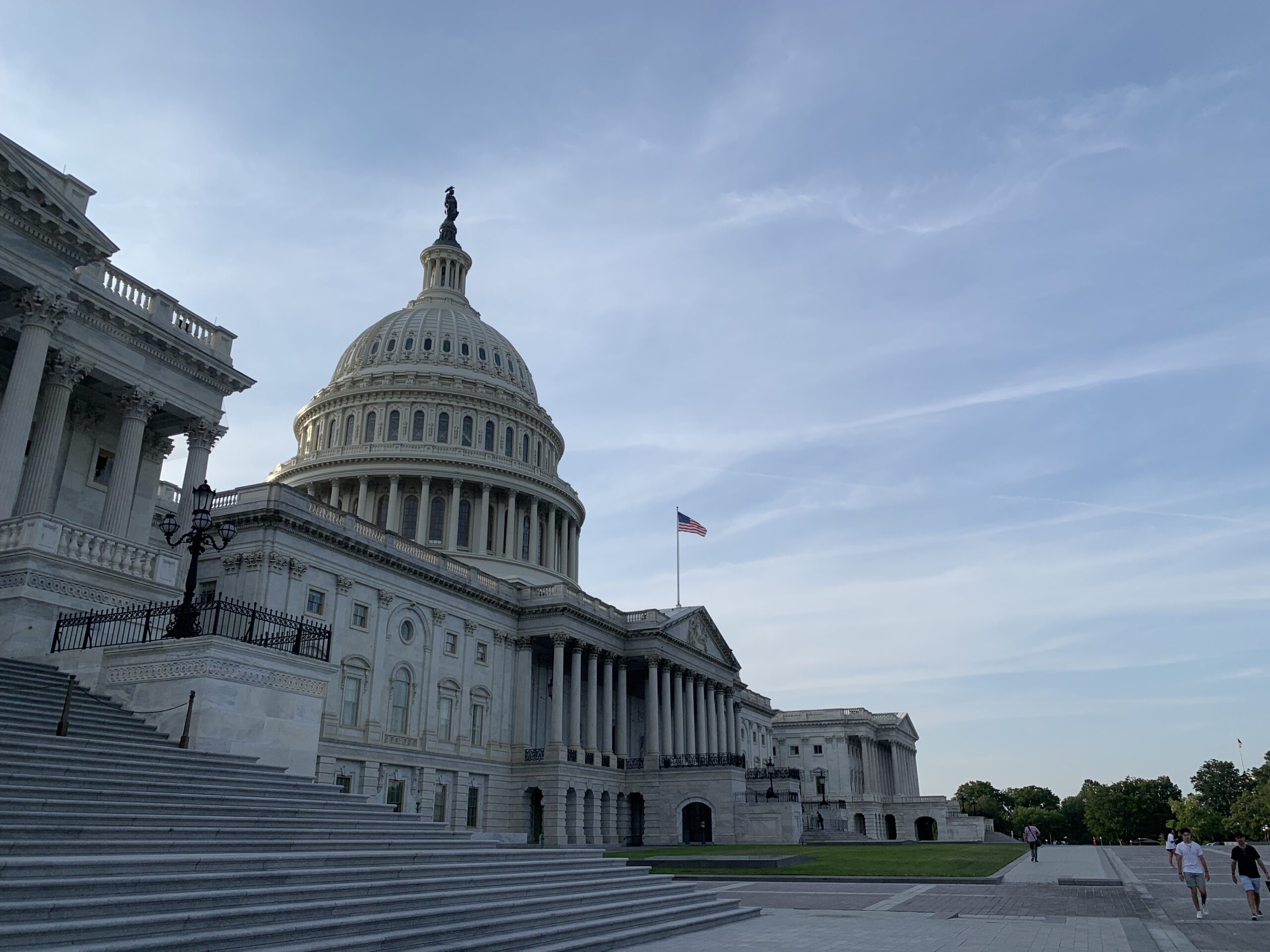 Good morning, and welcome to the Indy DC Download newsletter, a weekly look at what's going on in the nation's capital as it relates to Nevada.
If a colleague or associate emailed this newsletter to you, please click here to sign up and receive your own copy of Indy DC Download in your inbox
---
Nevada congressional Democrats and White House officials spent the week barnstorming around the state touting legislative accomplishments, including benefits under the newly enacted Inflation Reduction Act (IRA) and recently awarded funding from the Infrastructure Investment and Jobs Act signed into law last year.
Health and Human Services Secretary Xavier Becerra was in Reno on Friday, along with Gov. Steve Sisolak, to talk about the IRA's health care benefits, including a provision allowing Medicare to negotiate with drug makers on the cost of certain prescription drugs.
President Joe Biden signed the IRA into law Tuesday. The state's three House Democrats — Rep. Dina Titus, Rep. Susie Lee and Rep. Steven Horsford — later hosted a call with reporters to underscore provisions of the new law, such as the three-year extension of pandemic-era subsidies to stave off an increase in health insurance premiums that would have hit at the beginning of next year.
The victory lap comes as Democrats look to hype their legislative accomplishments ahead of the midterm elections in November. Along with the inflation and infrastructure laws, those include legislation to incentivize domestic manufacturing of semiconductors, legislation to address gun violence and a measure making it easier for veterans to get health care for illnesses associated with burn pits.
Titus, Lee and Horsford are all in difficult races, so Nevadans can expect to hear a lot from them and Sen. Catherine Cortez Masto (D-NV), who's also in a toss-up race, between now and Election Day.
It's an open question whether it will be enough to overcome hurdles such as the historical trend that, since 1994, the party holding the White House almost always loses seats in midterm elections.
But Nevada's congressional Democrats and the White House are looking to hedge their bets.
For example, Environmental Protection Agency Director Michael Reagan on Wednesday held a call with regional reporters to tout state-specific fact sheets the White House released on the environmental provisions of the IRA.
The White House estimates that more than 75,000 additional Nevada households will install rooftop panels because the tax credit in the bill will cover up to 30 percent of installation costs.
Titus also hosted a call with Transportation Secretary Pete Buttigieg to announce a grant of $6.7 million to the Regional Transportation Commission of Southern Nevada (RTC).
The funds will allow the RTC to buy hydrogen fuel cell electric buses, solar lighting for bus stops, and pedestrian detection and collision avoidance software for their fleet. Last year, the RTC served more than 35 million passenger trips across nearly 40 bus routes, per RTC's 2021 annual report.
Health care
The White House released a state-specific fact sheet Thursday focused on the health care provisions of the IRA.
Among the benefits highlighted, the White House touted the prescription drug reforms, including the language allowing for Medicare, the federal health care program for people over age 65, to negotiate with drug makers on the price of certain drugs beginning with 10 medications by 2026 and rising to 80 medications by 2030.
Becerra, on a call with reporters Thursday, said that the process for the first 10 drugs would begin soon and that the Department of Health and Human Services would determine which drugs "are the most important to try to help reduce costs."
The White House uses the asthma drug Spiriva as a hypothetical example in the fact sheet. According to a Government Accountability Office study, about 700,000 Medicare beneficiaries used the asthma drug in 2020. The drug had an estimated net price of $250 in 2020 in the U.S. but cost between $30 and $52 in France, Australia and Canada.
Negotiating a lower price for Spiriva could help the more than 28,000 Nevada Medicare enrollees treated for asthma in 2021, according to the data website Nevada Tomorrow.
Becerra also discussed the language in the bill to cap insulin copays for Medicare recipients to $35 a month, which he said would help 3.3 million people nationally. In Nevada, it would help the roughly 141,000 Nevada Medicare enrollees with diabetes in 2021.
Climate
Other climate provisions in the law include grants for state and local governments.
The White House projects the grants — aimed at helping state and local governments adopt the latest building energy codes — would save the average new homeowner in Nevada 9.7 percent on their utility bills or $181 annually.
The law would provide subsidies for purchasing electric cars — up to $7,500 for new vehicles and $4,000 for used ones.
The White House said Nevada had submitted a plan for using funds from the bipartisan infrastructure law to build out a network of electric vehicle (EV) charging stations along highways. No details of Nevada's plan were provided.
All 50 states, the District of Columbia and Puerto Rico submitted plans to receive funding from the first round of $5 billion available over five years. The money will help states accelerate buildout of the national EV charging network.
Drought
Cortez Masto and Sen. Jacky Rosen (D-NV) wrote a letter Tuesday to Interior Secretary Deb Haaland and other water officials urging the agency to implement recommendations from Southern Nevada Water Authority General Manager John Entsminger.
"While these will be vital first steps, implementing sustainable solutions will require continued, firm federal leadership, collective action, and coordination at all levels of government," the senators said in the letter.
Entsminger laid out his recommendations in a letter Monday. They included creating a Colorado River Basin-wide turf removal program, purchasing land along the lower basin for habitat restoration and incentivizing farmers to convert to lower water-use crops.
The senators' letter came after the Department of Interior's Bureau of Reclamation announced Tuesday that Nevada, Arizona and Mexico will have less Colorado River water to use in 2023.
The seven states along the river had been tasked by federal water authorities with coming up with a plan to stave off the cuts. But a split emerged when the four upper basin states — Wyoming, Colorado, Utah and New Mexico — said that the cuts should be borne by lower basin states Nevada, Arizona and California.
Entsminger testified before a Senate panel in June when he underscored Nevada's efforts to cut usage and called for more conservation, including from the agriculture industry.
For a full rundown of the measures the delegates supported or opposed this week, check out The Nevada Independent's congressional vote tracker and other information below.
REP. DINA TITUS
Legislation co-sponsored:
H.R. 8727 – To establish an alternative fuel and low-emission aviation technology program, and for other purposes.
REP. SUSIE LEE
Legislation sponsored:
H.R. 8722 – To reauthorize the program for mental health awareness training grants, and for other purposes.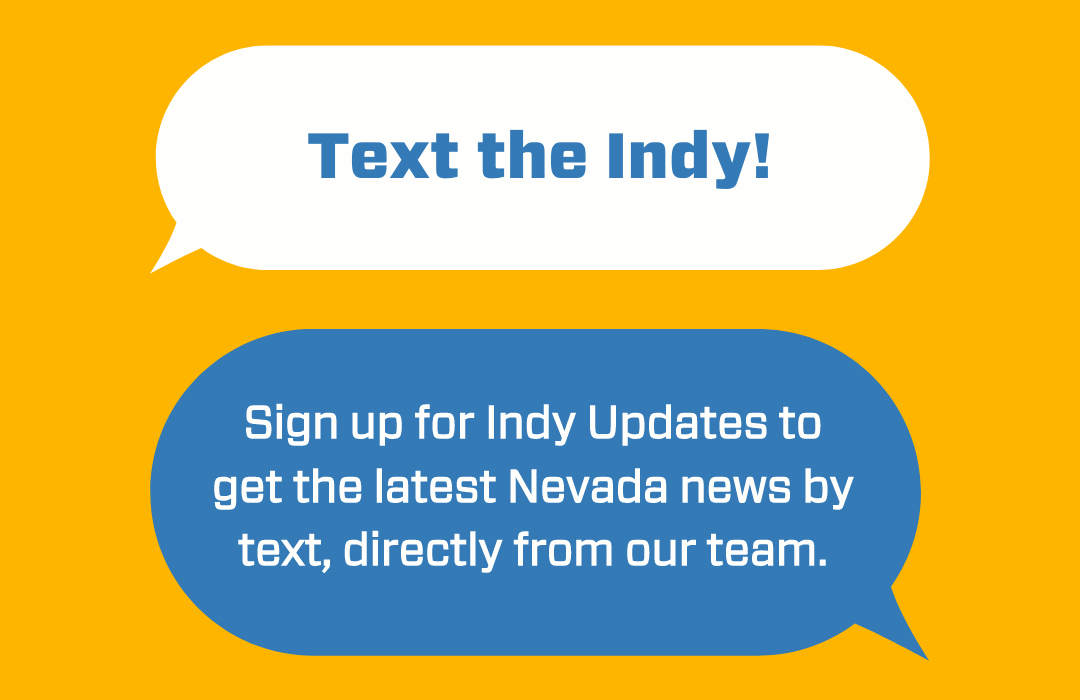 Featured Videos