Indy DC Download: Amodei and Lee helped push for a coronavirus relief deal as the House approved school diversity measures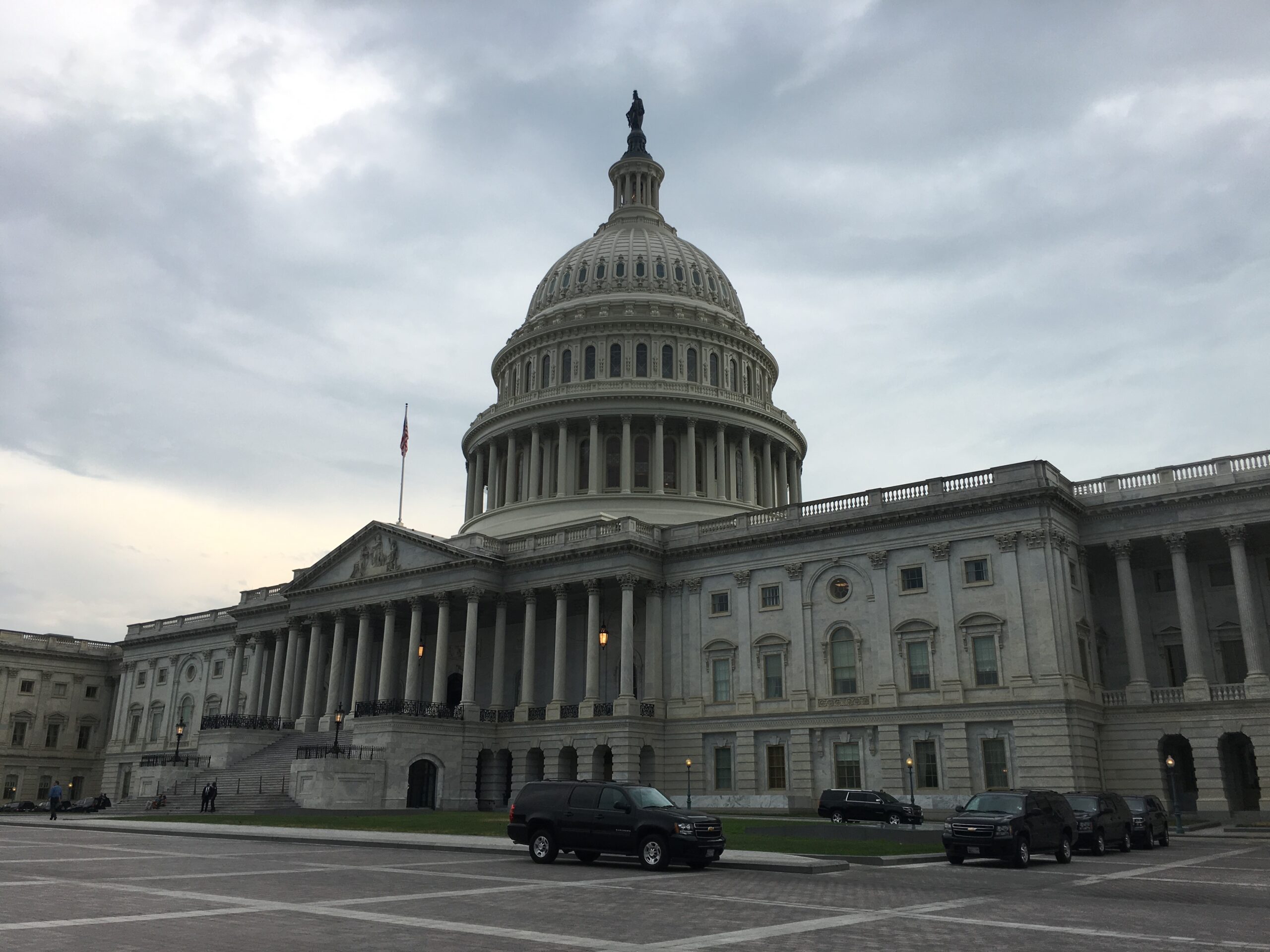 With talks on the next pandemic relief package going nowhere, Rep. Mark Amodei and Rep. Susie Lee took part in an effort last week to jump-start bipartisan talks on the next pandemic relief package.
The $1.5 trillion aid proposal released Tuesday by the bipartisan centrist group known as the Problem Solvers Caucus, of which both Amodei and Lee are members, is unlikely to result in a deal.
But, while it was dismissed by Speaker Nancy Pelosi as insufficient, the proposal drew some praise from President Donald Trump. He also backed providing a higher amount of aid than Republicans had previously discussed following the release of the bill.
The aid plan came as the House approved legislation last week to help increase diversity in schools, which split the delegation along party lines and a bill to provide protections for pregnant workers, which won the support of all of the state's House members.
The Senate continued to process nominations and cleared seven judges last week with Sen. Catherine Cortez Masto and Sen. Jacky Rosen voting for five and opposing two.
Speaking to the Vegas Chamber, which met virtually with the entire delegation last week for an annual lobbying trip, Cortez Masto said the fact that the Senate was only voting on judges was "unfortunate."
"I think there's so much more that needs to be done on the floor of the Senate right now," she said.
Problem Solvers Caucus
Among the items the delegation would like to see on the Senate and House floors is a deal to provide pandemic aid to Nevada, which posted a headline unemployment rate of 13.2 percent in August, down from a national high of 28.2 percent in May.
Speaking to the Vegas Chamber, Lee said the Problem Solvers Caucus' bill was born out of a desire to keep pushing for a deal despite a breakdown in talks last month.
"In our district, we're suffering, and I just don't feel that we should recess in October without getting an additional round of aid into the hands of the American people," Lee said.
Amodei said Friday that he doesn't think anything happens on the matter before the election because Democratic leaders want to campaign on the issue.
"I don't see anything happening before the election because some political geniuses have decided that the more things appear to be in vapor lock the better it is for Democratic candidates," Amodei said.

Pelosi said last week that she would not adjourn the House until a deal is reached — but lawmakers would still go back to their districts after October 2, the last scheduled day of the session before the election. They would return to vote if a deal emerges and are expected to come back after the election for a lame duck session.
The major obstacle to a deal is that Democrats, led by Pelosi, have pushed for a $3 trillion package—which is what the House-passed HEROES Act would provide, though they have signaled that they would come down to about $2 trillion. But Republicans, including Senate Majority Leader Mitch McConnell, have said that there is not much of an appetite to support more than $1 trillion.
The legislation proposed by the Problem Solvers, which consists of 25 Republicans and 25 Democrats, would provide $1.5 trillion, including $500 million for state and local governments and an additional $450 per week for eight weeks to those receiving state unemployment insurance benefits.
The legislation also includes $280 billion for a second $1,200 direct payment and $145 billion for schools and child care. The $1.5 trillion total could rise depending on the success of a vaccine and hospitalization metrics. The price tag could also fall based on that data.
The measure earned praise from White House Chief of Staff Mark Meadows, who was kept abreast of details as the bill was developed, as were Pelosi and McConnell, Amodei and Lee said.
House floor
The House approved two bills to help reverse the trend of segregation in the nation's schools. The Strength in Diversity Act would establish a grant program that provides federal funding to support voluntary local efforts to increase diversity in schools.
The House approved the legislation 248 to 167. Amodei opposed it because he doesn't believe it will be effective and that the bill was a gift to teachers unions ahead of the election.
"You've picked the solution which may help you politically with some of your bases, but it doesn't help those people who are trying to get a better education," Amodei said.
The House also approved the Equity and Inclusion Enforcement Act on a 232 to 188 vote.
Amodei also opposed that measure because the bill would lead to more lawsuits, creating business for trial lawyers, who tend to back Democrats, he said.
"Once again, we have got a bill that is basically playing to a narrow constituency and does nothing, absolutely nothing, to work on the whole discrimination front," Amodei said.
Trump threatened to veto the bill because it would encourage "burdensome litigation" and impose "costs on recipients of Federal financial assistance," according to the White House.
The bill would allow lawsuits against schools claiming discrimination due to "disparate impact" under Title VI of the Civil Rights Act of 1964 (Title VI), which forbids programs that receive federal money from discriminating based on race, ethnicity or national origin.
A legal term of art, disparate impact is focused on the effect of a policy rather than any discriminatory intent. An entity may be found to have discriminated against a group even when it fairly applied a race-neutral policy if that policy imposed a disparate and unjustifiable burden on certain races.
A 2001 U.S. Supreme Court ruling, Alexander v. Sandoval, hindered the filing of disparate impact suits because it said that Title VI addressed only intentional discrimination, not discriminatory effects. The ruling did allow federal agencies to address discriminatory effects through rule making, but the appetite to do so would change with each presidential administration.
During debate on the bill, Republicans offered a motion to recommit (MTR) approved by the House on a 255 to 164 vote. An MTR gives the minority a final attempt to amend legislation and are typically used to paint the majority in an unflattering light.
The MTR would make antisemitism a violation of the law under the bill. All members except Lee voted for the MTR. She was among 162 Democrats who voted against the GOP measure.
"Title VI of the Civil Rights Act of 1964 already protects individuals from discrimination in federally funded programs based on their race, color, or national origin—including protecting Americans from anti-Semitism," Lee spokesman Jesus Espinoza said. "This attempt by House Republicans to politicize the very real problem of anti-Semitism in America was misguided."
The delegation was also split into party lines by a resolution condemning all forms of anti-Asian sentiment as related to COVID-19. The nonbinding measure, introduced by Democratic Rep. Grace Meng of New York, passed the House 243 to 164 and was a jab at Trump who has blamed China for the virus.
Democrats, like Rep. Dina Titus, argued that Trump vilification of China has led to an increase in threats and attacks against the Asian American and Pacific Islander (AAPI) community.
"The dramatic increase in threats and attacks against the #AAPI community are unacceptable," Titus wrote on Twitter. "I stand with @RepGraceMeng in condemning anti-Asian sentiment caused by COVID-19."
Amodei opposed it and contends it was a political stunt to generate headlines.
"'We want a message that we hate the present administration,'" Amodei said was the Democrats' rationale for voting on the resolution. "And so, mission accomplished. Don't hold your breath that it surfaces in any meaningful context."
All delegation members voted for the Pregnant Workers Fairness Act, which passed 329 to 73, and would require employers to provide reasonable accommodations to pregnant workers as long as the accommodation does not impose an undue burden on the employer.
Amodei said he supported the bill because it is already the law in Nevada.
"It's the law in my state, I think it's the law in a majority of states," Amodei said. "I don't see it as a place where there's a heck of a lot of hay to be made on either side."
Rep. Steven Horsford also welcomed the measure's passage.
"For far too long, pregnant workers have had to choose between their health and a paycheck," Horsford said. "This bill will finally secure basic workplace accommodations for pregnant workers such as appropriate seating, water breaks, and relief from heavy lifting so they can continue to work without putting their health in danger."
Miscellany
Last week Rosen and Cortez Masto took to the Senate floor to talk about the need for Congress to act on climate change to put an end to conditions that led to massive wildfires in California and Oregon.
"The science speaks for itself," Rosen said. "Climate change, increased temperature directly correlates to the growing intensity of these wildfires and the longer that we fail to address climate change, the more costly and deadly the impact is going to be."
Her comment came after Trump, while visiting the damage in California last week, denied that climate change was a factor.
Rosen said she backs a resolution introduced by Democrat Sen. Tom Carper of Delaware that states that climate change is real, caused primarily by human activity and that Congress must act to address it.
Cortez Masto said much can be done to monitor the land and make it more fire resistant.
"There's so much we can do when we work together: from developing innovative digital platforms to monitor fire, to funding research into restoring native plants, to helping neighborhoods plan for and adapt to fire seasons," she said.
Rosen gave a separate speech in which she said that acting Bureau of Land Management chief William Pendley should resign.
"I stand here today because our nation's public lands are in danger – not just from the threat of climate change, or from the deadly wildfires which are raging across our nation's Western states – but also from an unconfirmed and unaccountable acting head of the Bureau of Land Management, Mr. William Perry Pendley, and it is well past time for him to go," Rosen said.
Trump withdrew Pendley's nomination last month. He is a conservative western lawyer who pushed to open federal land to private development, including oil and gas drilling. He is also known for sympathizing with Bunkerville rancher Cliven Bundy.
Trump announced his intention to nominate Pendley in June, but he has been acting BLM chief for about a year, well beyond the 210-day limit on acting appointments under the Federal Vacancies Reform Act. Pendley's appointment was being challenged in court. 
Rosen announced her opposition to his nomination in July.
Members of the delegation also weighed in on the death of Supreme Court Justice Ruth Bader Ginsberg Friday night. "A devastating loss for the Court and for our country," said Cortez Masto.
McConnell has focused the Senate on confirming Trump's conservative judicial appointments and said he would schedule a vote on Trump's nominee to replace Ginsburg. Republicans would need at least 50 votes to confirm the nominee, assuming everyone votes and Vice President Mike Pence breaks the tie. The GOP currently holds a 53 to 47 Senate majority.
But some Senate Republicans, including Sen. Lisa Murkowski, have indicated that they would not vote to confirm a Supreme Court justice so close the election.
In 2016, McConnell refused to hold a vote on President Barack Obama's nominee to replace Justice Antonin Scalia following his sudden passing. Merrick Garland was nominated in March of 2016, but McConnell said he would only vote after the presidential election and the seating of the new Senate.
For a full rundown of the measures the delegates supported or opposed this week, check out The Nevada Independent's congressional vote tracker and other information below.
SEN. CATHERINE CORTEZ MASTO
Legislation co-sponsored:
S. 4593 – A bill to award posthumously the Congressional Gold Medal to Emmett Till and Mamie Till-Mobley.
SEN. JACKY ROSEN
Legislation sponsored:
S. 4598 – A bill to provide for assistance for small manufacturers in the defense industrial supply chain on matters relating to cybersecurity.
Legislation co-sponsored:
S. 4593 – A bill to award posthumously the Congressional Gold Medal to Emmett Till and Mamie Till-Mobley.
REP. DINA TITUS
Legislation co-sponsored:
H.R. 8266 – To modify the Federal cost share of certain emergency assistance provided under the Robert T. Stafford Disaster Relief and Emergency Assistance Act, to modify the activities eligible for assistance under the emergency declaration issued by the President on March 13, 2020 relating to COVID-19, and for other purposes.
REP. SUSIE LEE
Legislation co-sponsored:
H.R. 8162 – 21st Century Community Learning Centers Coronavirus Relief Act of 2020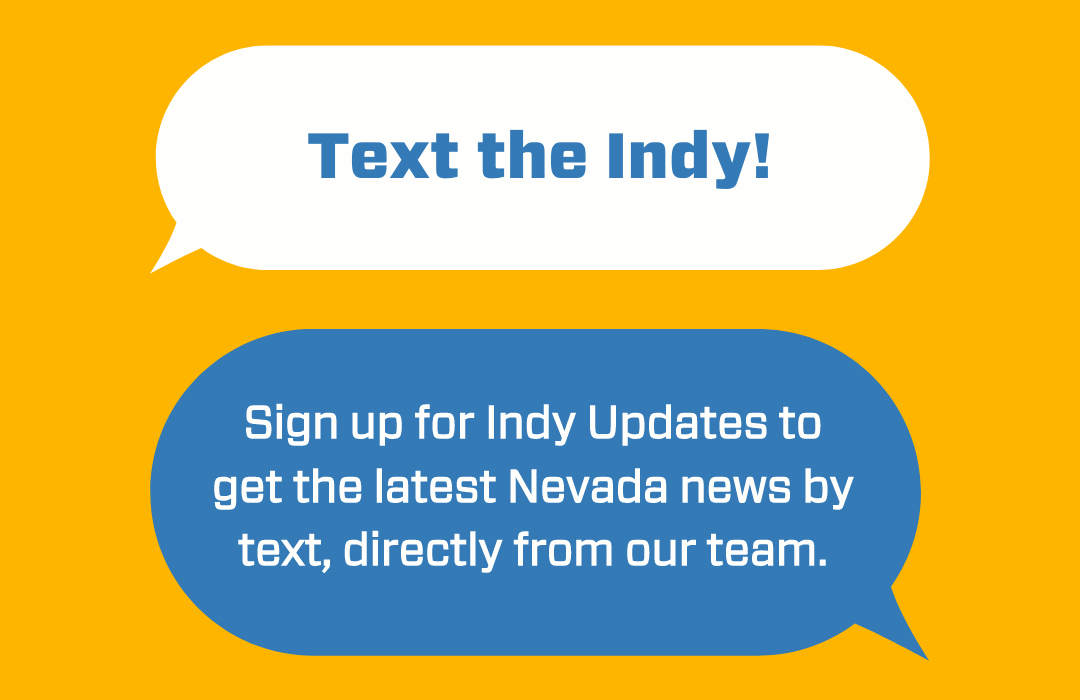 Featured Videos
Comment Policy (updated 4/20/2021): Please keep your comments civil. We reserve the right to delete comments or ban users who engage in personal attacks, use an excess of profanity, make verifiably false statements or are otherwise nasty. Comments that contain links must be approved by admin.