Indy DC Download: Clark County lands bill stalls in the U.S. Senate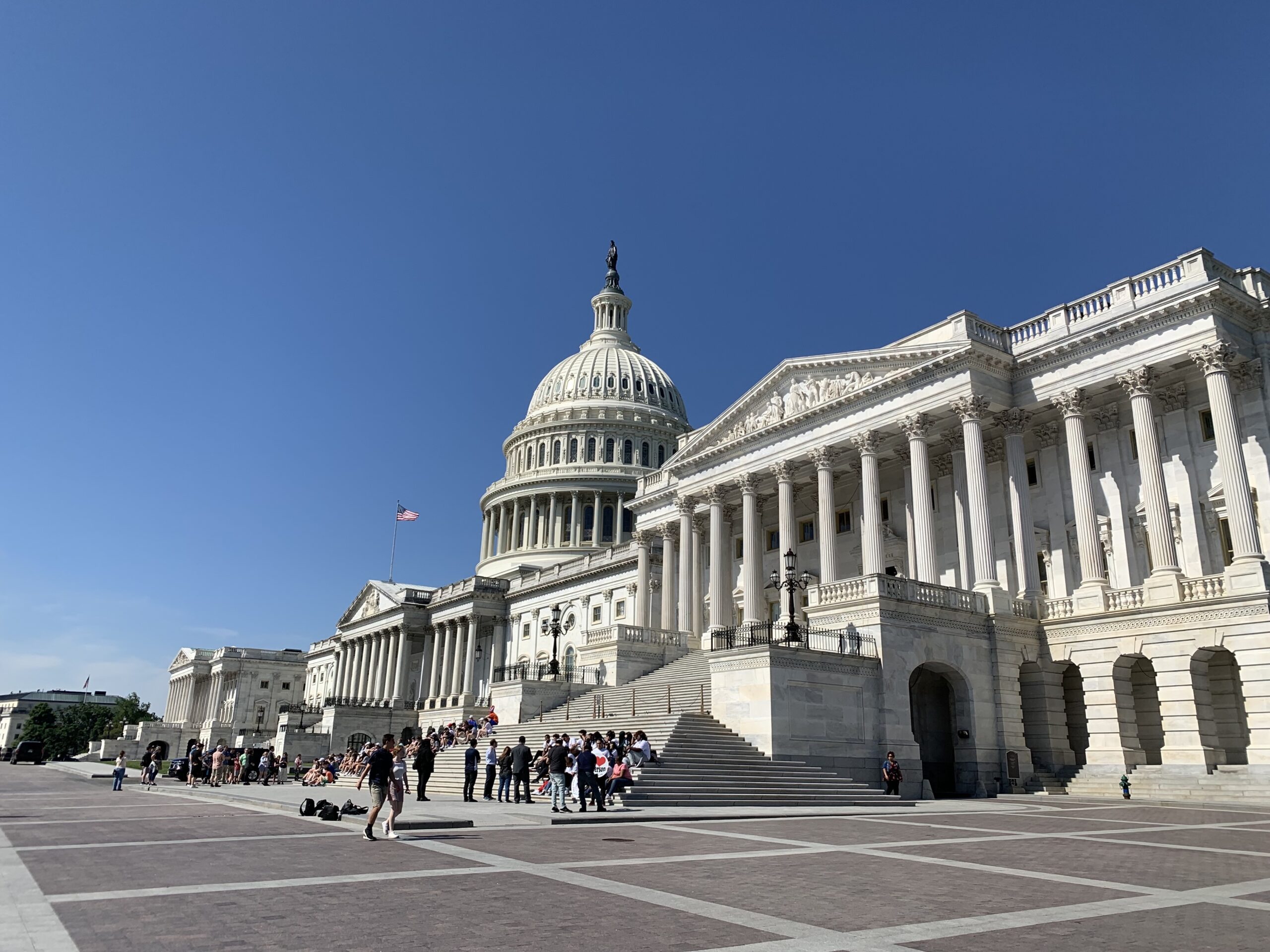 Good morning, and welcome to the Indy DC Download newsletter, a weekly look at what's going on in the nation's capital as it relates to Nevada.
If a colleague or associate emailed this newsletter to you, please click here to sign up and receive your own copy of Indy DC Download in your inbox.
---
A bill introduced by Sen. Catherine Cortez Masto (D-NV) to designate federal land that Clark County can develop was pulled from consideration by the Senate Energy and Natural Resources Committee Thursday after opposition from the county, Cortez Masto said.
The Democrat said Clark County opposed a compromise over a reduction in the number of acres the county could develop from what was in the original bill introduced last year.
"I negotiated to get this piece of legislation bipartisan support, and the county decided to oppose our compromise, so this legislation isn't moving forward at this time," Cortez Masto said in a statement provided by her office. "I'll continue working with our stakeholders in Nevada and my colleagues on both sides of the aisle to protect our lands, lower housing costs, and support responsible economic development."
According to her office, the bill initially provided about 41,000 acres for the county to develop, but more than 9,000 were mountainous and undevelopable, leaving the developable amount at 30,650 acres. The compromise bill dropped the figure to 25,000 acres.
The county declined to comment, Marci Hansen, director of the Clark County Department of Environment and Sustainability said in an email Friday.
The developable acreage change would apply to the Bureau of Land Management (BLM)-administered "disposal boundary" established by the 1998 Southern Nevada Public Lands Management Act, the last time Congress addressed public lands and growth in Clark County.
The law, known colloquially as SNPLMA, designates the disposal boundary and allows the county to nominate parcels for sale. Funds from SNPLMA sales provide funding for education, conservation projects and the Southern Nevada Water Authority.
Titled the Southern Nevada Economic Development and Conservation Act, the Senate measure would establish a growth path for the Las Vegas metro area while setting aside land for conservation and recreation. The county estimates its population will grow by more than 800,000 by 2060, and current SNPLMA land available for development would not accommodate the growth. Most of the county's land, 89 percent, is administered by federal agencies.
​​"The current disposal boundary can only accommodate another five to seven years of average annual growth, not including private parcels," Hansen told the Senate panel last year. "This land scarcity drives up the cost of the remaining vacant acres and limits the types of projects that can be developed. These constraints hamper our ability to fully realize goals for affordable housing, economic diversification and full employment."
The bill, as introduced, would open up a large stretch of federal public land, running south along the Interstate 15 corridor toward Jean and the California border, for potential commercial and residential development. It also would open up public land near Indian Springs, Laughlin and the Moapa Valley.
The legislation proposes conserving about 2 million acres of public land, which remained part of the compromise. These include 1.3 million acres of wilderness designated within the Desert National Wildlife Refuge and nearly 340,000 acres of new wilderness designation in the county.
Appropriations
Meanwhile, the House approved a $400 billion package of six appropriation bills, including funding for the Bureau of Land Management, which oversees almost 50 million acres of federal land in Nevada covering 67 percent of the state's total land.
The package consists of six of the 12 annual spending bills and includes nearly $60 million in member-directed spending for 25 projects in Nevada.
The legislation was approved 220 to 207, with all Democrats backing it and all Republicans opposing the measure.
Rep. Mark Amodei (R-NV), a member of the Appropriations Committee, also voted against advancing the bills when the panel considered them. He said in a recent interview that the bills were drafted by the House Democratic majority and reflect their priorities.
He still may support the bills, similar to last year, if Senate Republicans can negotiate more GOP priorities into the measures later this year. Both the chambers have to pass identical bills to send them to the president for his signature.
The Senate Appropriations Committee has not yet marked up any of its bills and still must reach an agreement with the House on a top-line spending level, among other things.
Amodei managed to secure a total of $32 million for 15 projects in his district in all of the annual bills. Of that, the House-approved package includes $25 million for 10 projects, including $4.3 million for a wastewater treatment plant dewatering press for Fallon's Wastewater Treatment Plant.
Rep. Dina Titus (D-NV) also touted the $11.6 million she snagged in the House package for six projects in her district. These include $3.5 million to fund pedestrian detection and collision avoidance systems on more than 350 transit vehicles.
Another $3 million would go toward improvements to Stewart Avenue in Las Vegas. The upgrades include the installation of a two-way cycle track, sidewalk widening and Americans with Disabilities Act accessibility, upgraded lighting, bus stop improvements and landscaping.
Titus secured a total of $17 million for 11 projects over all of the spending bills.
Rep. Susie Lee (D-NV) got $8 million for three projects in the measure, including $5 million for the improvements to the Interstate 515 and Interstate 11 interchange in Henderson. The project would address existing roadway deficiencies at the interchange and surrounding roadways and provide transportation improvements to serve existing and future growth areas. In total, Lee would get $26.6 million for 15 projects.
Rep. Steven Horsford (D-NV) scored $15 million for seven projects in his district, including $6 million to build erosion control structures for the Las Vegas Wash. This 12-mile channel connects the Las Vegas Valley with Lake Mead, the area's primary source of drinking water. He is slated to receive a total of $21 million for 14 projects.
Lee introduced a bill Tuesday that would authorize $25 million for the Las Vegas Wash for erosion control, revegetation efforts, scientific studies and biological restoration activities.
The package funds several federal agencies, including the Department of Interior, which would receive $16.6 billion in the 2023 fiscal year, which begins Oct. 1. That's an increase of $2.1 billion above fiscal year 2022.
Within the agency's budget, the BLM would get $1.5 billion, a $135 million increase over last year's funding.
Same-sex marriage and contraception
The Democratic-led House also approved separate measures to protect same-sex marriage and the right to contraception, as Democrats seek to energize voters following the Supreme Court decision, issued last month, overturning the constitutional right to an abortion provided under the 1972 Roe v Wade ruling.
The vote fell mostly along party lines. The Respect for Marriage Act, which would make gay marriage and interracial marriage legal under federal law, passed 267 to 157. The Right to Contraception Act, which would codify the right to contraception access established by the Supreme Court 1965 Griswold v. Connecticut decision, passed 228 to 195.
Last month's decision, Dobbs v. Jackson Women's Health Organization, overturned a nearly 50-year right and Democrats are concerned that the precedent set by Dobbs threatens the rulings legalizing same-sex marriage and access to contraception. Those fears were spurred by Justice Clarence Thomas, who, in a concurring opinion, said that the court should reconsider decisions on contraception and gay marriage, which he believes were "demonstrably erroneous."
All of Nevada's House Democrats backed the bill. But most House Republicans, including Amodei, opposed both bills. Amodei said the marriage bill was a "messaging bill" designed to gin up the Democrats' base voters rather than a genuine effort to legislate.
"[P]olitical agendas aimed at election advantage do nothing to solve the real issues facing Nevadans today," Amodei said in a release.
Rep. Cathy McMorris Rodgers (R-WA) argued during the floor debate that the contraception bill was a "Trojan horse for more abortions" and would force health providers to violate their religious convictions.
While the contraception bill is unlikely to pass the Senate, a growing number of GOP senators have said that they may support the gay marriage bill, including Sen. Rob Portman (R-OH) and Sen. Thom Tillis (R-NC). Senate Majority Leader Chuck Schumer (D-NV) said he could bring up the bill depending on the level of GOP support. Ten Republicans are needed to support the measure to overcome a filibuster.
Internet subsidy
Sen. Jacky Rosen (D-NV) called on more Nevadans to apply for the Affordable Connectivity Program (ACP), which aims to broaden internet and technology access.
"At a time when hardworking families are facing rising costs, I'm urging the more than 300,000 Nevadans who are eligible to apply for the Affordable Connectivity Program and get help paying for their monthly internet bill," Rosen said in a statement Thursday.
Her comments came after Vice President Kamala Harris wrote to Gov. Steve Sisolak Thursday, urging him to help spread the word about the ACP. Roughly 303,000 residents are eligible for the program in Nevada and more than 144,000 households have applied.
Enacted as part of the Bipartisan Infrastructure Law in November, the ACP provides up to $30 per month off their internet bills or $75 per month for households living on tribal lands, as well as a one-time $100 discount to purchase a laptop, tablet or desktop computer.
For a full rundown of the measures the delegates supported or opposed this week, check out The Nevada Independent's congressional vote tracker and other information below.
SEN. CATHERINE CORTEZ MASTO
Legislation sponsored:
S.4566 – A bill to amend the Energy Independence and Security Act of 2007 to establish a regional clean energy innovation program, and for other purposes.
Legislation sponsored:
S.4564 – A bill to direct the Secretary of Defense to report on the basic allowance for housing for members of the uniformed services.
S.4561 – A bill to direct the Secretary of Defense to seek to enter into an agreement with an entity to conduct a study and produce a report on barriers to home ownership for members of the Armed Forces.
S.4550 – A bill to provide enhanced funding for family planning services.
SEN. JACKY ROSEN
Legislation sponsored:
S.4588 – A bill to establish a public-private partnership technology investment pilot program.
S.4580 – A bill to amend title 38, United States Code, to require a lactation space in each medical center of the Department of Veterans Affairs.
Legislation co-sponsored:
S.4557 – A bill to protect a person's ability to access contraceptives and to engage in contraception, and to protect a health care provider's ability to provide contraceptives, contraception, and information related to contraception.
S.4550 – A bill to provide enhanced funding for family planning services.
REP. DINA TITUS
Legislation sponsored:
H.R. 8416 – Disaster Survivors Fairness Act of 2022
Legislation co-sponsored:
H.R. 8452 – To amend the Public Health Service Act to authorize grants to eligible entities to pay for travel-related expenses and logistical support for individuals with respect to accessing abortion services, and for other purposes.
H.R. 8448 – To amend the Internal Revenue Code of 1986 to end the tax subsidy for employer efforts to influence their workers' exercise of their rights around labor organizations and engaging in collective action.
H.R. 8445 – To authorize the Director of the National Museum of American History of the Smithsonian Institution to support LGBTQI+ history and women's history education programs, and for other purposes.
H.R. 8424 – Expanding Access to Family Planning Act
H.R. 8415 – To amend the Water Resources Development of 2000 to modify the authorization of appropriations for the Las Vegas Wash program, and for other purposes.
H.R. 8404 – Respect for Marriage Act
REP. SUSIE LEE
Legislation sponsored:
H.R. 8434 – To amend the Infrastructure Investment and Jobs Act to modify the requirements for an eligible project under the competitive grant program for large-scale water recycling and reuse projects, to provide for an additional authorization of appropriations for that program, to repeal the termination of authority for that program, and for other purposes.
H.R. 8415 – To amend the Water Resources Development of 2000 to modify the authorization of appropriations for the Las Vegas Wash program, and for other purposes.
REP. STEVEN HORSFORD
Legislation co-sponsored:
H.R. 8415 – To amend the Water Resources Development of 2000 to modify the authorization of appropriations for the Las Vegas Wash program, and for other purposes.
H.R. 8404 – Respect for Marriage Act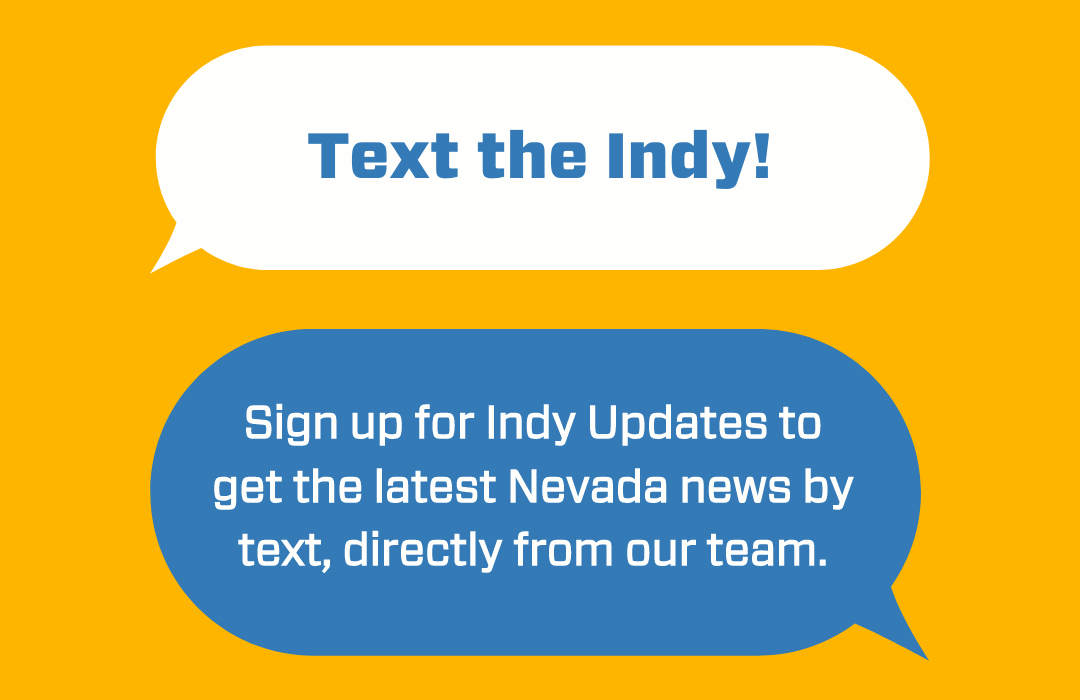 Featured Videos
Comment Policy (updated 4/20/2021): Please keep your comments civil. We reserve the right to delete comments or ban users who engage in personal attacks, use an excess of profanity, make verifiably false statements or are otherwise nasty. Comments that contain links must be approved by admin.