Indy DC Download: Congress sends $8.3 billion coronavirus spending package to Trump's desk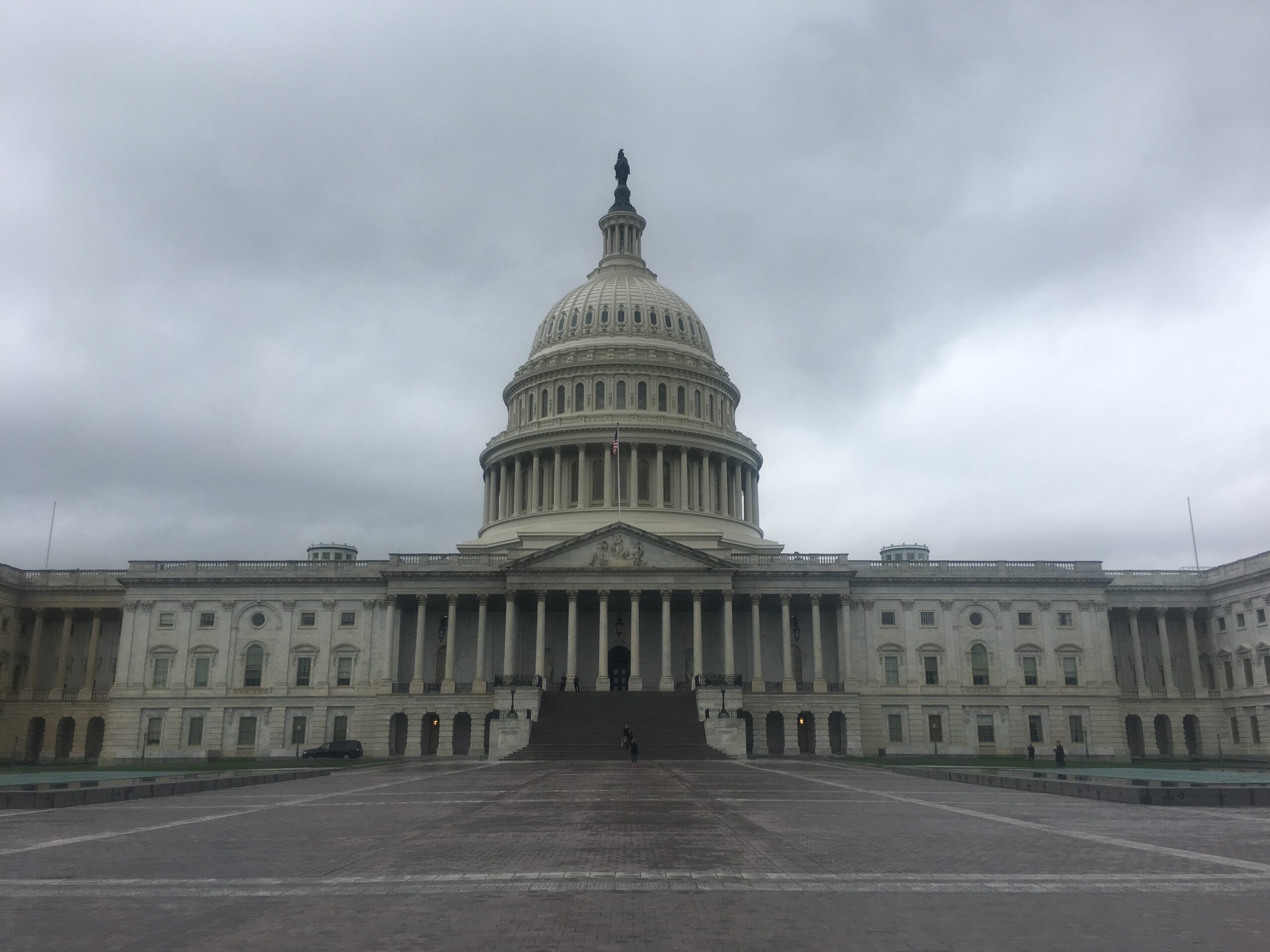 Congress last week quickly approved an $8.3 billion emergency spending package to help contain the spread of the coronavirus around the nation, including in Nevada, which reported its first case Thursday.
Trump signed the measure into law Friday. Approval of the emergency package comes as the House last week approved a bill to put Transportation Security Administration screeners, also known as transportation security officers (TSOs,) on par with other federal workers with regard to pay and benefits. The Senate, meanwhile, began consideration of a comprehensive energy package.
Energy Secretary Dan Brouillette was also on Capitol Hill last week, appearing before two committees on the White House's Department of Energy budget request. He took questions from lawmakers, including Sen. Catherine Cortez Masto, who pressed him on details about alternatives to building a nuclear waste repository at Yucca Mountain. He also signaled support for a pilot interim nuclear waste storage program championed by Senate appropriators.
Coronavirus
The $8.3 billion included $2.2 billion to support federal, state, and local public health agencies to prevent, prepare for and respond to the virus.
All members of the state's congressional delegation voted for the measure. The House approved the package 415 to 2 on Wednesday, the same day it was unveiled by appropriators, and the Senate cleared the bill 96 to 1 on Thursday.
Rep. Steven Horsford, who represents the area where the first case was identified, said that approval of the funds comes at a crucial time to address the outbreak.
"This is why we voted for the $8.3 billion emergency supplemental so that we could get additional resources to our states, get additional testing kits out to all the public health facilities throughout the country, including in Nevada," Horsford said.
Horsford said that Nevada is well-positioned to quickly pass the federal funds on to state and local health agencies. He added Gov. Steve Sisolak had recently convened key agencies under existing state emergency protocols.
"I have the utmost confidence in the governor and the actions that have been taken so far in Nevada," he said.
The bill also included more than $3 billion for research and development of vaccines, therapeutics and diagnostics. A vaccine is not expected to be available for about a year, Dr. Anthony Fauci, director of the National Institute of Allergy and Infectious Disease, told a congressional panel last week.
Rep. Dina Titus cited information from health authorities, including the Centers for Disease Control (CDC,) urging basic hygiene and that most people who get the illness caused by the coronavirus, COVID-19, likely will recover in a week or two, without need for hospitalization. Older people and those with pre-existing medical conditions are at risk for more severe illness.
"According to the CDC, the general public is unlikely to be exposed to the virus at this time and the immediate health risk remains low," Titus said. "People in communities where coronavirus has been reported are at elevated, though still relatively low, risk of exposure."
The package was a product of weeks of negotiations between House and Senate appropriators. Republican Rep. Mark Amodei, a member of the Appropriations Committee, said he was glad that lawmakers resisted the temptation to add extraneous spending.
"We very often attempt to go 'You never want to waste a good emergency,'" Amodei said on CSPAN Thursday morning, adding that the bill was nevertheless tailored to only meet the need.
The measure also included $500 million over 10 years through Medicare to be used toward a remote health care program.
Earlier last week, Sen. Jacky Rosen, at a hearing on the virus in the Health, Education, Labor and Pensions Committee, raised the idea of using remote doctor visits, via the internet, as a safe course of action.
"Since the symptoms of coronavirus can present like the cold or the flu, I can only imagine that with what people are seeing in the news that they're going to seek out care," Rosen said. "An increase in those seeking care and having to travel is not only hard on them but creates a burden on the system."
On Friday, Cortez Masto and Rosen sent a letter to Health and Human Services Secretary Alex Azar calling on him to comply with a request by Sisolak for more testing kits.
"We respectfully request that you work to quickly enhance the capacity of Nevada's state-based health agencies to test patients for the virus," the letter said. "As a state dominated by tourism, it is especially critical that Nevada has the tools it needs to address this issue."
TSA
The House voted 230 to 171 to give TSOs benefits that other federal workers receive, including being put on the federal General Schedule pay system, which would increase their salaries, family and medical leave and expanded collective bargaining rights.
TSA was created after the Sept. 11, 2001, terrorist attacks and TSOs were exempted from what is known as Title V rights in order to keep the security workforce nimble to respond to threats. Title V outlines the organization, conditions, and rights of federal workers.
"We all remember the strain that the 2019 government shutdown had on our working families, and our Transportation Security Officers felt the pain more than most," said Rep. Susie Lee. "TSOs already receive some of the lowest pay with weak federal workforce rights, and that was made painfully clear when many could barely make ends meet during the 35-day shutdown. That's just wrong."
Amodei opposed the bill and pointed to efforts to increase TSO pay in the budget. But he characterized the measure as an attempt to make Republicans look bad for attack ads.
"Once again we're having the same discussion on messaging," Amodei said.
As a frequent flier out of McCarran International Airport, Titus spoke highly of the TSO workforce and said the measure is "the least we could do."
"I fly in and out of McCarran every weekend and those people are very good to me, and they work very hard and I appreciate them being on the front lines," Titus said.
Titus added that the low pay and comparably poor benefits have led to low morale and increased turnover.
"And that's not good for security," she said. "By time you train somebody to recognize a dangerous situation they're gone."
Energy
Energy Secretary Dan Brouillette last week told a Senate spending panel that he could implement a pilot temporary nuclear waste storage program that Senate appropriators, led by Republican Sen. Lamar Alexander of Tennessee and Democratic Sen. Dianne Feinstein, have sought to fund within the annual DOE budget.
Alexander, who is chairman of the panel that oversees the DOE budget, urged Brouillette to work with the panel to enact the program, which would allow DOE to license and build a temporary storage facility.
Alexander has included the pilot program language in the Senate annual DOE budget bill for the last seven years. But House supporters of Yucca Mountain, including Illinois Republican Rep. John Shimkus, have objected to the idea because it would take the pressure off building the Yucca project.
Alexander indicated he intends to see if he can "get our friends in the House of Representatives to agree with us" to get the language into the final bill.
The effort could succeed now that the Trump administration has said it intends to look for alternatives, including interim storage, to building the Yucca repository.
Brouillette's exchange with Alexander came a day after the energy secretary took questions from Cortez Masto on the change in position on Yucca.
At a Senate Energy and Natural Resources Committee, the Nevada senator received reassurances from Brouillette that Yucca was off the table, but he declined to say if he'd support repealing the 1987 law designating Yucca Mountain as the site for a national nuclear waste repository.
"I'd have to reserve judgment and see exactly what you are doing, but I'll go back to what I said earlier, we are not going to pursue Yucca Mountain as a final repository," Brouillette said.
Opponents of the project, such as Cortez Masto, argue that the law 1987 amendments to the Nuclear Waste Policy Act, often referred to in the state as the "Screw Nevada Bill," was unfairly pushed through in a way that prioritized politics over science.
Meanwhile, the Senate began consideration of a broad energy bill that included language to authorize $270 million a year for five years for research and development of solar energy technologies.
Cortez Masto and Rosen both voted to take up the bill last week.
For a full rundown of the measures the delegates supported or opposed this week, check out The Nevada Independent's congressional vote tracker and other information below.
SEN. CATHERINE CORTEZ MASTO
Legislation sponsored:
S. 3367 – Diversity in Corporate Leadership Act of 2020
Legislation co-sponsored:
S. 3390 – A bill to provide for a new building period with respect to the cap on full-time equivalent residents for purposes of payment for graduate medical education costs under the Medicare program for certain hospitals that have established a shortage specialty program.
S. 3389 – A bill to provide the National Credit Union Administration Board flexibility to increase Federal credit union loan maturities, and for other purposes.
SEN. JACKY ROSEN
Legislation co-sponsored:
S. 3367 – Diversity in Corporate Leadership Act of 2020
SEN. MARK AMODEI
Legislation co-sponsored:
H.R. 6066 – To require the Federal Railroad Administration and Amtrak to implement and carry out certain National Transportation Safety Board recommendations, and for other purposes.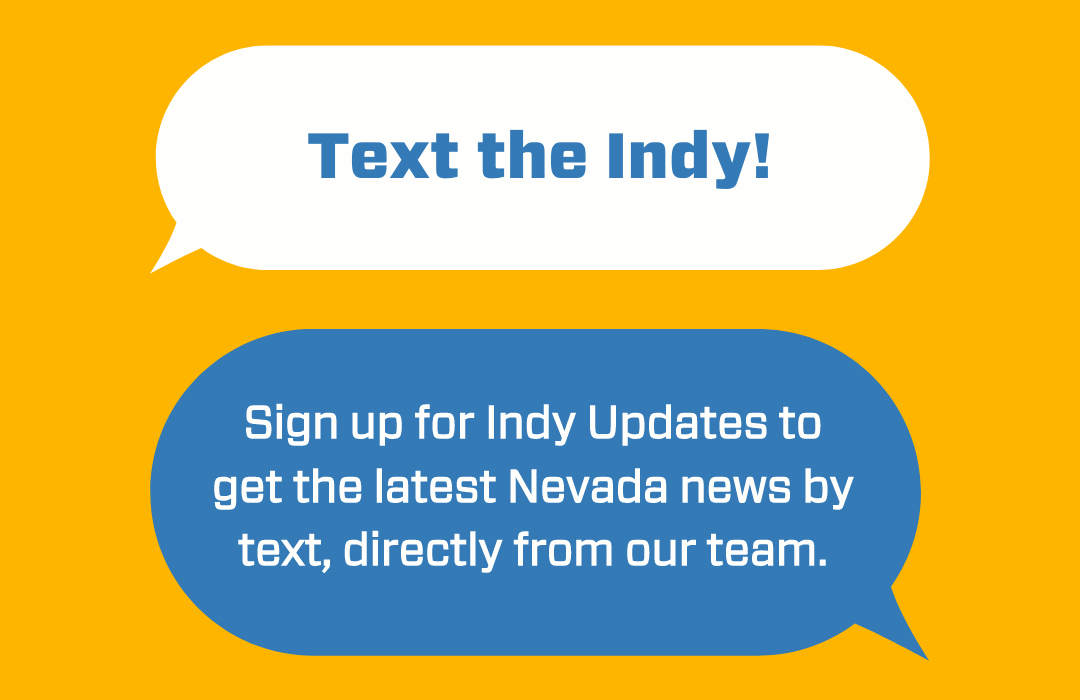 Featured Videos
Comment Policy (updated 4/20/2021): Please keep your comments civil. We reserve the right to delete comments or ban users who engage in personal attacks, use an excess of profanity, make verifiably false statements or are otherwise nasty. Comments that contain links must be approved by admin.