Two patients in Nevada test presumptively positive for novel coronavirus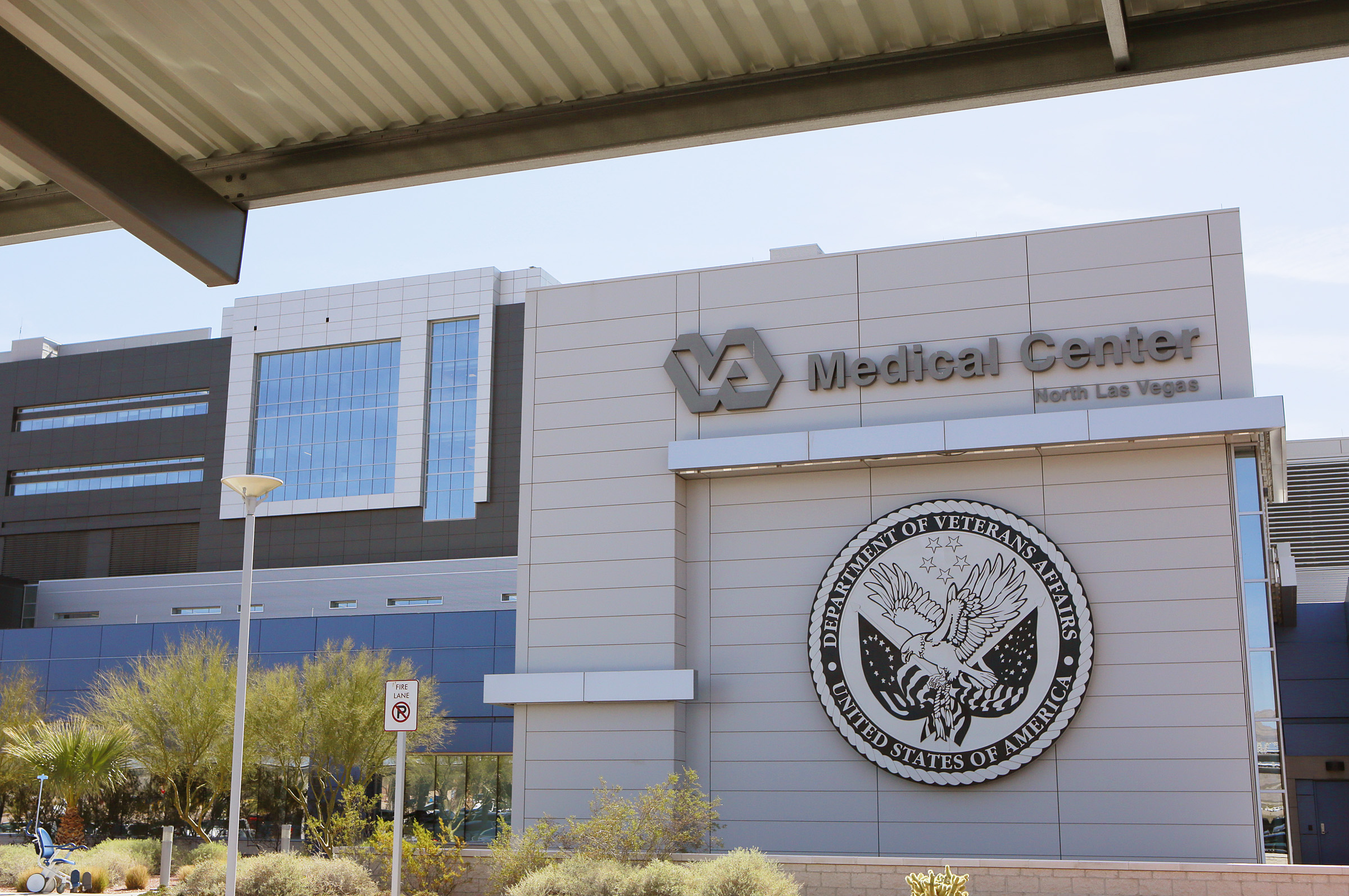 A Clark County man who is in his 50s and has an underlying health condition is the first patient in Nevada who has tested presumptively positive for the novel coronavirus, the first of two reported cases of positive tests for the virus on Thursday.
The determination made Wednesday evening stems from a test the health authority performed on the man, who is currently hospitalized and in "airborne isolation," and a sample is being sent to the Centers for Disease Control and Prevention for official confirmation, which is expected in 24 to 48 hours. Southern Nevada Health District chief Dr. Fermin Leguen said the local tests are thought to be more than 95 percent accurate, meaning the chance of a false positive is small.
VA spokesman Charles Ramey said in an email that the man who tested presumptively positive for the disease is a veteran inpatient at the VA Southern Nevada Healthcare System, which is the VA hospital in North Las Vegas. Ramey said the veteran is being cared for in isolation by staff who are specially trained on the latest CDC treatment guidelines and are using personal protective equipment and infection control techniques.
He said the VA is screening veterans and staff who present with symptoms of fever, cough and shortness of breath who meet the criteria to be evaluated for COVID-19, and that anyone known to be at risk for the virus is immediately isolated.
"The risk of transmission to other patients and staff remains low," Ramey said.
And late Thursday, the Reno Gazette-Journal reported that a Reno-area man who was traveling aboard a cruise ship had also received a presumptive positive test for the virus. A California man — described as an elderly adult with underlying health conditions — died of the virus on Wednesday after likely being exposed while on a Princess cruise ship from San Francisco to Mexico last month.
The paper also reported that the Washoe County School District had notified parents of children at Huffaker Elementary School that the school would be closed on Friday because several children were experiencing flu-like symptoms.
The paper said the patient "may have had contact with individuals" who frequent the school, but did not know if they were students or parents.
The case in Las Vegas marks the second to surface within the VA health system. Veterans Affairs Secretary Robert Wilkie told lawmakers on Capitol Hill on Wednesday that one veteran is being treated for the virus at a VA facility in Palo Alto, California. According to Dr. Richard Stone, who helms the Veterans Health Administration, the VA has about 1,000 testing kits and plans to order more.
Health authorities said the patient reported traveling recently to Washington State, where the virus has been widely spreading, and Texas, where cases have also been reported. However, they were not immediately able to say whether he had come in contact with any COVID-19 patients in either state, including the nursing home in Washington that has been a hotbed for the virus.
"We are now in the process of investigating more about the different activities of this person," Leguen said in a news conference on Thursday morning. But he also noted that in Nevada, "the transmission of coronavirus is considered low. We don't have any confirmed local transmission of coronavirus."
Rep. Steven Horsford, whose district includes the VA Southern Nevada Healthcare System, was briefed by the White House on Wednesday night and the VA on Thursday.
"Obviously we want to understand who else may have been exposed, any medical professionals, any other family members," Horsford said. "Anyone else that may have been under care at the VA, so we'll continue to follow that throughout the day."
Leguen said the Clark County patient has "respiratory depression" — a condition in which breathing is slow or ineffective — but declined to offer more specifics about his condition, including whether it is life-threatening.
Leguen said the CDC recently transferred discretion on when to test for coronavirus to local health authorities based on conditions in their community. He said that fewer than 10 tests have been conducted in Southern Nevada so far, and there are 500 test kits available now with more expected next week.
But he emphasized there are not enough supplies to "offer the community a massive screening."
"Right now you could do a massive screening for diabetes or for some other condition because, yes, there is a large amount of tests available for that," Leguen said. "But for this particular condition, the number of test kits available is very limited. So we try to make this work and we try to collaborate with our local physicians and providers and make sure that the patients that are in the biggest need receive the proper care."
Health officials were not immediately able to offer any specifics about who the patient may have come in contact with since becoming symptomatic, including at a place of employment or any other locations in the community. The patient was not symptomatic on the airplane he flew to Las Vegas, they added.
Leguen said that the patient has a child who is not currently showing any symptoms but is staying home from school. Health officials have declined to offer any specifics about where the child goes to school, including his or her grade and whether the school is public or private.
The Clark County School District sent a message to parents Thursday afternoon, reiterating the low risk of contraction right now. District officials said they are in "continued contact" with the Southern Nevada Health Department.
"At this moment, there are no confirmed cases within CCSD," the message states. "Any individuals who may have been in contact with the identified presumptive case are under monitoring by health authorities."
The State Public Charter School Authority released a similar statement a short time later, saying it has no confirmed cases among its schools. The Charter Authority and the Clark County School District, however, did not address whether the child of the presumptive positive patient attends a school within their district or jurisdiction.
The presumptive positive test also triggered a patient protection move from the governor's office. Gov. Steve Sisolak announced Thursday afternoon that he adopted an emergency regulation meant to protect Nevadans from increased medical and prescription costs related to COVID-19. If a person visits a provider officer, urgent care center or emergency room for coronavirus testing, the regulation prohibits state-regulated health insurers from billing an out-of-pocket cost or charging for the test itself.
The multi-faceted regulation also prohibits insurers from charging for an immunization if and when one becomes available and requires coverage for off-formulary prescription drugs if a formulary drug is not available for treatment. Additionally, it requires health insurers to provide information about available benefits, medical advice options, telehealth and preventive measures.
"This pre-emptive emergency regulation should give Nevadans confidence to continue taking preventative measures to stop the spread of COVID-19 as well as seeking necessary medical services and prescriptions without fear of higher than normal costs," Sisolak said in a statement. "Protecting Nevadans is my top priority, and adopting this emergency regulation is a critical piece of our broader plan to anticipate and prepare for the potential impacts of COVID-19."
Several days ago, New York Gov. Andrew Cuomo announced a similar order after the first confirmed coronavirus case there.
Leguen urged the community to remain calm and continue practicing basic hygiene prevention methods, such as washing hands, not touching your face and staying home from work or school if ill.
Sisolak said state and local health authorities take the situation seriously and have been preparing for weeks in anticipation of a case. He said he has spoken to federal authorities to ensure local health authorities have the support they need.
"First and foremost, my thoughts are with the patient and his family at this time," Sisolak said in a statement. "I urge all Nevadans and visitors to remain calm and follow all available guidelines on how to prevent the spread. We must all do our part to prepare and prevent – not panic."
At least 152 patients in the U.S. across 16 states — including neighboring California, Oregon, Arizona and Utah — had been confirmed to have contracted the disease as of Wednesday evening. Eleven people have died from it in the country, including an elderly adult from Placer County, California.
As of Tuesday evening, 14 patients had tested negative for the virus in Nevada, and another 208 non-symptomatic individuals were under supervision, either because they have recently traveled from an affected region or they have had close contact with a traveler, according to the Nevada Department of Health and Human Services. An additional 216 people finished undergoing monitoring by the state and have been determined to have no risk.
State health officials are reminding people with symptoms of COVID-19 — a fever and cough — to stay at home, monitor their symptoms, treat their condition with over-the-counter medications and call their doctor for further advice, particularly if they have recently traveled to an affected area or come in contact with someone known to have contracted the disease.
Anyone experiencing shortness of breath, a sign of a more serious complication, is advised to seek medical treatment.
As preventative measures, officials have recommended that people avoid close contact with those who are sick, stay home from work and school when they are sick, cover their noses and mouths while sneezing and coughing, wash their hands often with soap and water, avoid touching their eyes, noses and mouths and clean and disinfect frequently touched surfaces at home, work and school.
Updated at 11:30 a.m. to add details from press conference. Humberto Sanchez contributed reporting from Washington, D.C. and Michelle Rindels contributed from Carson City.
Updated at 2:42 p.m. to add details from a Department of Veterans Affairs spokesman confirming that the patient who tested presumptively positive is a veteran inpatient at the VA Southern Nevada Healthcare System. Updated at 2:54 p.m. to include information from the school district. Updated again at 3:17 p.m. to include information about the governor's emergency regulation. Updated again at 4:41 p.m. with information from the State Public Charter School Association. Updated again at 9:23 p.m. to include details of another case in Washoe County.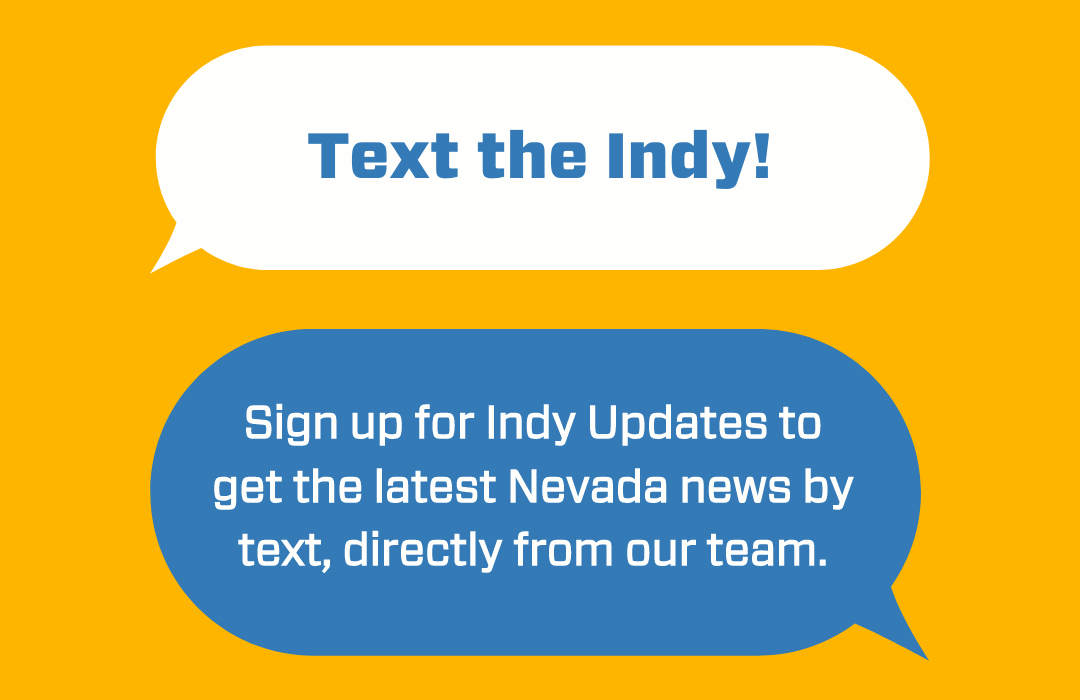 Featured Videos