Indy DC Download: Congressional Democrats remain at odds over trillion dollar spending package, infrastructure bill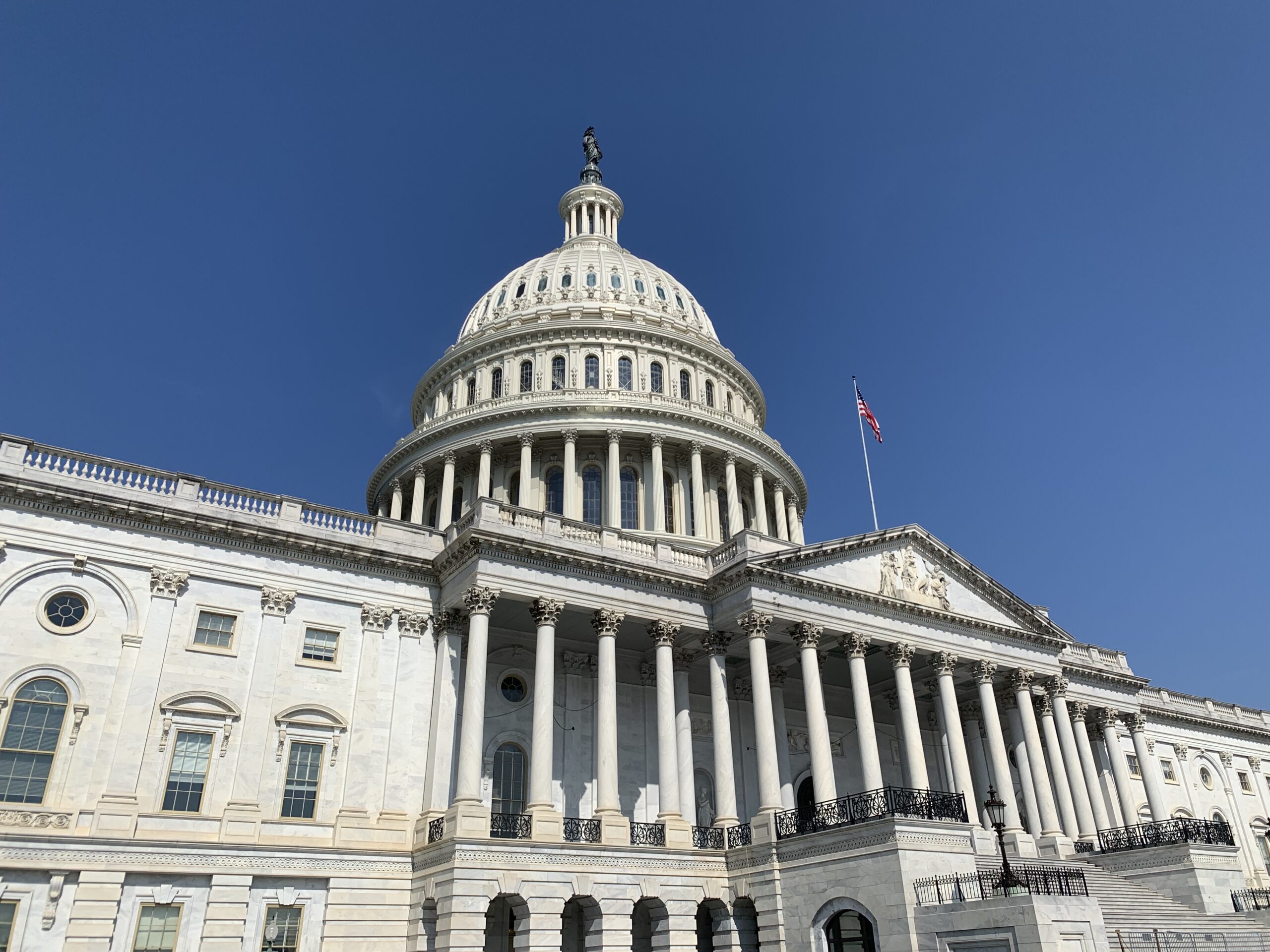 Good morning, and welcome to the Indy DC Download newsletter, a weekly look at what's going on in the nation's capitol as it relates to Nevada.
If a colleague or associate emailed this newsletter to you, please click here to sign up and receive your own copy of Indy DC Download in your inbox.
A framework for a $1.85 trillion social spending package unveiled by President Joe Biden this week drew concerns from Nevada lawmakers over the lack of a provision to allow Medicare to negotiate with drug makers on prescription drug costs.
Sen. Catherine Cortez Masto (D-NV) recently attended a meeting at the White House with other lawmakers to discuss what should remain in the package, which has been reduced from the initial $3.5 trillion Biden proposed. In an interview, Nevada's senior senator held out hope that prescription drug negotiation would be included in the final legislation.
"This is actually something I made clear to [the president] when I was at the White House, that we need to have prescription drug negotiation," Cortez Masto said Thursday.
She also dismissed language in a revised bill unveiled by House Democrats Thursday that included a provision to establish a 2 percent royalty on the gross income of existing mines on federal land and 4 percent on new mines. That's half of what the House originally proposed in September.
"I know on our side it's not going anywhere," she said when asked about the House language.

Cortez Masto and Sen. Joe Manchin (D-WV) teamed up to draft a mining royalty bill outside of the social spending package.
Rep. Dina Titus (D-NV) also lamented the lack of a prescription drug provision after meeting with Biden and other House Democrats Thursday.
"Negotiating the price of drugs, just like they do in [Department of Veterans Affairs], we've been talking about that for a long time" Titus said in an interview, "That should be in there."
She was also disappointed the framework did not include a paid leave provision. The original bill provided up to 12 weeks of paid medical or family leave. That was later cut to four weeks and subsequently dropped from the package over concerns about costs.
Titus blamed the smaller Democratic agenda bill — which is almost half the size of the original $3.5 trillion package that included more Democratic priorities — on Manchin and Sen. Kyrsten Sinema (D-AZ). The two moderate Democratic senators had issues with the cost of the initial measure and whittled down previous iterations of the legislation in talks with Biden.
Cortez Masto and Titus' comments came as the House Transportation and Infrastructure Committee approved three disaster recovery bills Titus backed, including one, the RESILIENT America Act, which would boost funding for disaster mitigation.
Infrastructure limbo
Biden met with House Democrats Thursday in the U.S. Capitol for roughly an hour. He had hoped his proposed framework would be enough to get House progressives to vote for the $1.2 trillion infrastructure bill approved by the Senate in August.
Many House progressives have refused to vote for the infrastructure bill without some significant assurance that the Senate would approve the Build Back Better Act.
But the House adjourned without holding that infrastructure vote.
Even Titus — who prefaced her comments after the Biden meeting by noting she's "a big fan of the president, so consider that going in" — didn't commit to backing the infrastructure package, had it come up for a vote Thursday.
"We'll see," Titus said, when asked if she would vote for the bill without voting on the infrastructure bill, known as the Build Back Better Act. "I've always said the two should go together."
Rep. Pramila Jayapal (D-WA), chair of the Congressional Progressive Caucus, was pleased that Speaker Nancy Pelosi (D-CA) decided not to vote on the infrastructure bill Thursday. She told reporters that she and her colleagues were reviewing the text of the new bill.
At a press conference the same day, Pelosi said the legislation the House unveiled would be adjusted, highlighting the possibility of including a prescription drug negotiation provision and dropping the mining royalty.
Despite the whipsaw dynamic of the process, all of the state's congressional Democrats remained confident a bill would get to Biden's desk.
"Don't let it get you down," Rep. Susie Lee (D-NV) said in a brief interview of the messy process, which has rattled nerves and bruised egos as Democrats work to find agreement among themselves.
Democrats are using reconciliation, a budget process that allows spending and tax legislation to pass on a simple majority in the Senate rather than with the 60 votes needed to overcome a filibuster. But with the Senate split between the parties 50-50, every Democratic vote will be needed to pass the package.
In the House, Pelosi, who can only lose three Democratic votes in the House if all Republicans oppose the package, as is expected, must keep progressives and a wing of moderates on board.
Framework
Sen. Jacky Rosen (D-NV) welcomed the framework but noted that some details remain in flux.
"This plan is poised to deliver a transformative investment in universal pre-K and child care, in caregiving and lowering health care costs, in climate action, in affordable housing, in workforce development, and so much more," she said in a statement from her office. "We are continuing to review the specifics and address issues, but this legislation is the result of months of compromise and negotiation and I'm focused on what is included in the new framework, making sure we get the details right."
Of the $1.85 trillion in spending over 10 years in Biden's latest framework, $400 billion would be for childcare and preschools, including six years of funding for universal preschool for 3- and 4-year-olds. Another provision would limit child care costs to 7 percent of the income of families earning up to 250 percent of state median income for six years.
The White House, in a separate release Friday, said the framework would provide child care access to about 196,800 Nevada children up to 5 years old for families earning less than 2.5 times the state's median income. The framework's preschool provision would also allow 65,895 additional Nevada 3- and 4-year-olds to attend preschool per year.
Another $555 billion would go to combating climate change, including $320 billion for 10 years worth of tax credits for clean energy, transmission and storage, clean passenger and commercial vehicles and clean energy manufacturing.
"The framework will start cutting climate pollution now, and deliver well over one gigaton, or a billion metric tons, of greenhouse gas emissions reductions in 2030 – at least ten times larger than any legislation Congress has ever passed," the White House said in a release.
The package extended the enhanced child tax credit and earned income tax credit for one year to the tune of $200 billion.
Another $150 billion would support long-term care for elderly and disabled Americans, with $150 billion allocated to affordable housing programs and $130 billion to extend health insurance-premium tax breaks under the Affordable Care Act through 2025.
The package also includes $100 billion for immigration reform, including reducing visa backlogs, expanding legal representation and making the asylum system and border processing more efficient.
A group of Senate Democrats, including Cortez Masto, are leading the effort to include an immigration provision to provide "a pathway to citizenship for as many of the 11 million undocumented immigrants as possible, especially for Dreamers, TPS holders, farmworkers," Cortez Masto said in a release Thursday.
They are on their third attempt to find a plan that passes muster with the Senate parliamentarian.
The White House expects its revenue raisers to bring in nearly $2 trillion.
Those revenue generators include a 15 percent corporate minimum tax; a new surtax of 5 percent on adjusted gross income above $10 million and another 3 percent tax on adjusted gross income over $25 million; and strengthening IRS tax enforcement.
Wildfires
The transportation committee advanced three bipartisan bills backed by Titus to help with disaster mitigation.
The RESILIENT America Act was approved 63-2 and would help increase funding for mitigation by requiring that unspent mitigation funds are not used for recovery.
"We should not spend funds that were intended for mitigation of disaster response and recovery," Titus said at the markup. "To do so would reinforce the cycle of spending on disaster response and recovery without considering how mitigation projects might reduce the need for such spending in the future."
"Creating federal policy that supports projects focused on mitigating risk and bolstering resistance is just good basic government and that will lessen the impacts of future disasters," she continued.
The panel also passed a bill she introduced to make technical corrections to the law that established the Federal Emergency Management Agency's (FEMA) hazard mitigation revolving loan fund program, which provides capitalization grants to states, Tribes and insular areas to fund climate resilience and hazard mitigation initiatives. That was approved 60-2.
A third bill, the Small Project Efficient and Effective Disaster (SPEED) Recovery Act, would increase the cost of eligible projects to $1 million from $35,000, which qualifies for FEMA's simplified procedures for receiving disaster aid.
Actions on the measures came after Titus held a hearing on the FEMA's response and mitigation programs fared with the recent spate of western wildfires.
Miscellany
The House approved an extension of the temporary authorization of federal surface transportation programs. The current extension expires Oct. 31. Congress extended the highway program through Dec. 3. The measure passed 358-59.
Legislation introduced by Cortez Masto in May to protect the privacy of law enforcement officials receiving counseling services is headed to Biden's desk.
"This bipartisan legislation will provide officers in Nevada and across the country with quality and confidential mental health counseling services, helping save lives and reduce the stigma around seeking help," Cortez Masto said in a release. "Now that it has passed the House, I urge the President to sign the bill into law as soon as possible."
The bill, which passed the House Wednesday 424-3, was modeled on a similar measure approved in Nevada. The Senate unanimously approved the measure in June.
Meanwhile, Titus led a moment of silence Monday on the House floor in memory of former Rep. Jim Bilbray (D-NV), who passed away in September. Titus paid homage to Bilbray's environmental advocacy, including his efforts to protect Red Rock Canyon in 1990.
"He was an early environmentalist before going green was considered cool," Titus said. "His legislation to protect Red Rock Canyon preserved a special place for future generations and his legacy will live on in the magnificent formations, native petroglyphs and iconic wildlife and flora and fauna found there."
Bilbray served four terms in the U.S. House representing Nevada's 1st Congressional District, which is currently represented by Titus.
For a full rundown of the measures the delegates supported or opposed this week, check out The Nevada Independent's congressional vote tracker and other information below.
SEN. CATHERINE CORTEZ MASTO
Legislation sponsored:
S.3077 – A bill to amend the Internal Revenue Code of 1986 to increase the limitation on the estate tax valuation of certain real property used in farming or other trades or businesses.
S.3067 – A bill to amend titles 23 and 49, United States Code, to provide for new and emerging technologies in transportation, and for other purposes.
S.3066 – A bill to require the Secretary of Energy to establish a battery material processing grant program and a battery manufacturing and recycling grant program, and for other purposes.
S.3065 – A bill to establish national data privacy standards in the United States, and for other purposes.
Legislation co-sponsored:
S.3108 – A bill to provide counsel for unaccompanied children, and for other purposes.
SEN. JACKY ROSEN
Legislation co-sponsored:
S.3108 – A bill to provide counsel for unaccompanied children, and for other purposes.
S.3098 – A bill to provide for a national public health education campaign, grant program, and task force for recommended preventive health care services during the COVID-19 pandemic and future pandemics.
REP. DINA TITUS
Legislation co-sponsored:
H.R.5776 – To amend title 38, United States Code, to establish in the Department of Veterans Affairs a Center for Lesbian, Gay, Bisexual, Transgender, and Queer Veterans.
H.R.5727 – To secure the rights of public employees to organize, act concertedly, and bargain collectively, which safeguard the public interest and promote the free and unobstructed flow of commerce, and for other purposes.
H.R.5723 – To protect our Social Security system and improve benefits for current and future generations.
H.R.5706 – Stop Sexual Assault and Harassment in Transportation Act
REP. STEVEN HORSFORD
Legislation co-sponsored:
H.R.5727 – To secure the rights of public employees to organize, act concertedly, and bargain collectively, which safeguard the public interest and promote the free and unobstructed flow of commerce, and for other purposes.
H.R.5723 – To protect our Social Security system and improve benefits for current and future generations.
Featured Videos
Comment Policy (updated 4/20/2021): Please keep your comments civil. We reserve the right to delete comments or ban users who engage in personal attacks, use an excess of profanity, make verifiably false statements or are otherwise nasty. Comments that contain links must be approved by admin.