Indy DC Download: House approves $280 billion for veterans exposed to toxic fumes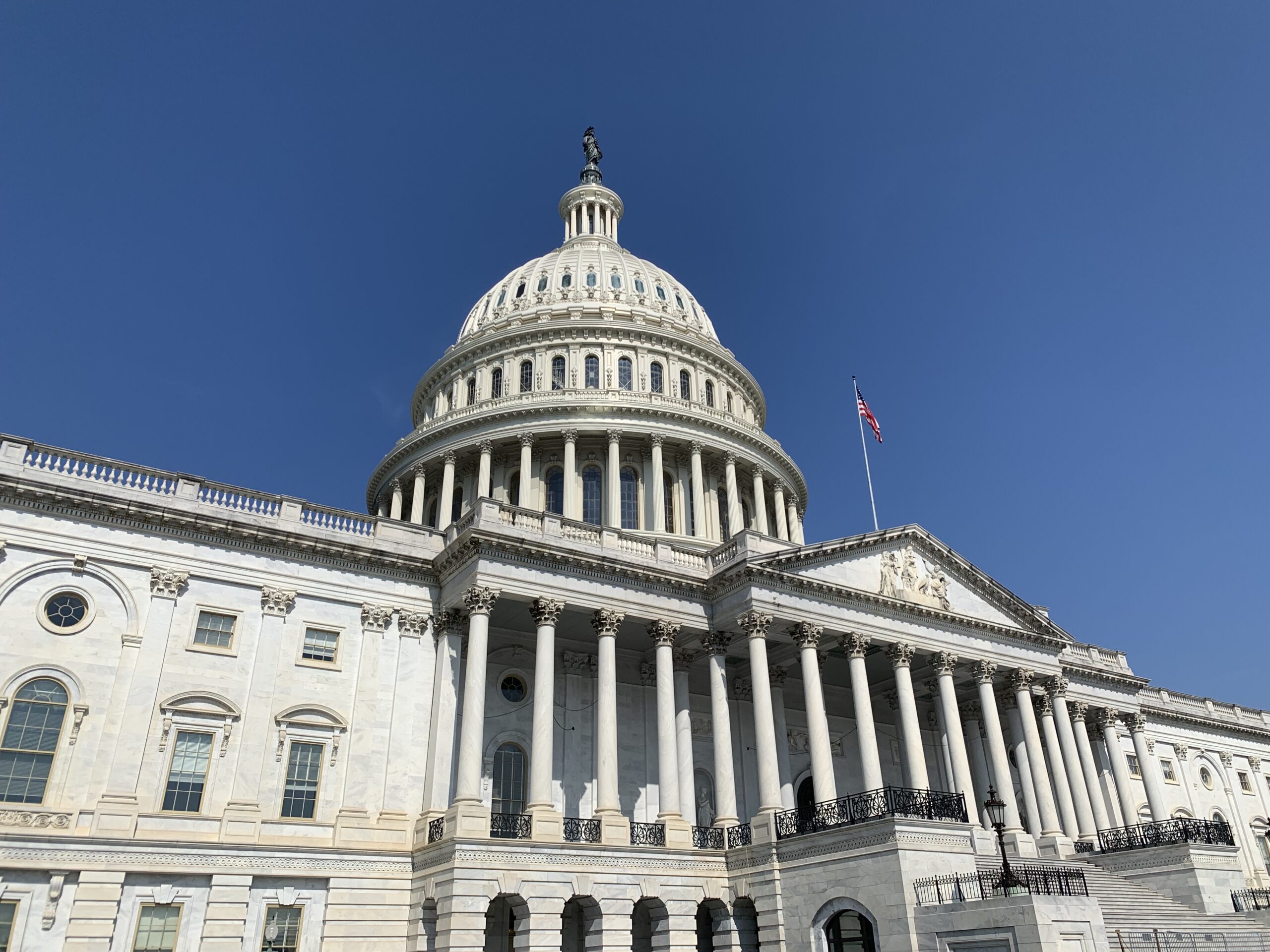 Good morning, and welcome to the Indy DC Download newsletter, a weekly look at what's going on in the nation's capital as it relates to Nevada.
If a colleague or associate emailed this newsletter to you, please click here to sign up and receive your own copy of Indy DC Download in your inbox
---
The U.S. House approved a package worth more than $280 billion to extend health care coverage to about 3.5 million veterans exposed to toxic fumes from burn pits, used mainly in Iraq and Afghanistan to get rid of trash and waste.
The Senate passed a more limited package last month as part of a three-part strategy to tackle the issue. The two chambers will need to work out differences between the two bills to send a single measure to President Joe Biden, who called for the legislation in his Tuesday State of the Union speech.
Nevada is home to more than 200,000 veterans, most of whom fought in the Vietnam War and the wars in the Middle East. The bill would also require the treatment of hypertension related to contact with Agent Orange, an herbicide defoliant used as a weapon during the Vietnam War. It also expands exposure to Agent Orange to veterans who served in Thailand, Laos and Cambodia.
Action on the veterans bill came as Sen. Catherine Cortez Masto (D-NV) and Sen. Jacky Rosen (D-NV) called for a meeting between the Internal Revenue Service (IRS) and the Culinary Union to discuss what a fair tip allocation rate would be for tipped workers in Nevada. The allocation rate essentially determines the percentage of tips reported to the IRS by tipped employees and their employers.
"Tip compliance is supposed to be a voluntary agreement for employee tip reporting that is entered into by an employer, employees, and the IRS," said Bethany Khan, spokeswoman for the Culinary Union. "The agreement defines rates for all gaming employees receiving tips and gratuities on a site by site basis. In Nevada, tip allocation rates vary by position, shift, venue type, and other factors."
The IRS lowered the rate during the pandemic, but raised the rate at the beginning of the year and in some cases the rate is higher than it was in 2019. But with the hospitality industry slowly recovering, hours have been tough to come by for workers. And the higher rate also comes as other costs are soaring, like housing. .
Their letter to IRS Commissioner Charles Rettig, dated Wednesday, follows a release from then-Culinary Union Secretary-Treasurer Geoconda Argüello-Kline who complained in January that the new rate was unfairly high for hospitality workers.
"The tip allocation rate affects tens of thousands of workers in Nevada and around the country, and they deserve a seat at the table at a time when they face higher rental and housing costs while hoping to work enough hours to make ends meet," the letter said.
Meanwhile, Rep. Steven Horsford (D-NV) said in a brief interview that passing a bill known as Creating a Respectful and Open World for Natural Hair Act, or the CROWN Act, which would protect against discrimination toward hairstyles such as Afros and dreadlocks, should be a "no-brainer."
"It's a no-brainer for us to have a federal standard on women in the workplace, whether it's military or any other role, being able to wear their natural hair," Horsford said. "I mean, come on, we're living in 2022. People should be able to be who they are, their authentic self, and do their job."
The House considered the bill under an expedited process reserved for noncontroversial measures and needed two-thirds of those voting to pass. But the legislation failed 235 to 188. Most Republicans, including Rep. Mark Amodei (R-NV), voted against the bill. Only 14 voted in favor. The bill could come up again under the regular process, requiring only a simple majority to pass.
During debate on the bill, Republicans, led by Rep. Jim Jordan (R-OH), argued that race-based discrimination, including against hair style and texture, is already illegal, making the measure is duplicative and unnecessary.
House consideration of the measure comes as a campaign to pass the legislation at the state level has so far reached 14 states. Nevada was the 12th state to pass the measure led, in part, by State Sen. Dina Neal (D-North Las Vegas) — the first Black woman elected to the Assembly.
Horsford commended Neal and the Legislature for their work.
Burn pits
The House passed the veterans bill on a 256 to 174 vote with all Democrats and just 34 Republicans voting for the bill. Most Republicans, including Amodei, were opposed to the measure's $281 billion estimated cost over 10 years.
GOP opposition to the measure, known as the Honoring our Promise to Address Comprehensive Toxics Act or the Honoring our PACT Act, was led by Rep. Mariannette Miller-Meeks (R-IA) who, in addition to the cost, raised concerns about adding on the Department of Veterans Affairs' (VA) already overburdened and backlogged disability claims process.
"We are not doing right by our veterans by being fiscally irresponsible in their name," Miller-Meeks said during debate on the House floor.
Under the House bill, there would be a presumption of service connection — and therefore access to Department of Veterans Affairs health care — for 23 respiratory illnesses and cancers related to burn pits and airborne hazards exposure, including bronchitis and chronic obstructive pulmonary disease, or COPD.
According to the VA, chemicals, human waste, paint, fuel, metal, plastics, rubber and other materials can create more hazards when burned in open-air pits than other controlled burns. Burn pit exposure has different impacts for each individual exposed since the chemicals and toxins released were not the same from location to location.
"With this legislation, we're keeping our promise, prioritizing veterans, and committing to paying for the true cost of war. Today," said Rep. Susie Lee (NV-D).
The Senate bill, known as the Health Care for Burn Pit Veterans Act, passed the Senate unanimously in February. That bill would primarily extend the period of eligibility for VA health care for post-9/11 combat veterans from five years to ten years. The two bills will have to be reconciled in order to be signed into law.
Ukraine
The House on Wednesday overwhelmingly approved a non-binding resolution stating that it "supports, unequivocally, Ukraine's sovereignty and territorial integrity" and "that it will never recognize or support any illegitimate Russian-controlled leader or government installed through the use of force."
The resolution passed 426 to 3, with all four of Nevada's House members voting for the measure.
The resolution also called for the U.S. and its allies "to deliver additional and immediate defensive security assistance."
One possible item that could see action in Ukraine is the MQ-9 Reaper drone operated out of Creech Air Force Base. In a brief interview, Horsford said he had talked to Pentagon officials about the weapons system.
"I raised that question in a classified briefing and my understanding is they're using all the necessary technology and equipment to support those efforts," Horsford said. "So we'll see."
The Senate passed a similar non-binding measure last month co-sponsored by Rosen.
With concerns that Russia could expand its war beyond Ukraine, Rep. Dina Titus (D-NV) called on Secretary of State Anthony Blinken to increase diplomatic engagement in the Western Balkans and promote the integration of the Western Balkans—including Albania, Bosnia and Herzegovina, North Macedonia, Montenegro, Serbia and Kosovo—into western Europe.
"Full integration of the Western Balkans into the transatlantic community should be a priority for the U.S. as we look to solidify our alliances across Europe and push back on the spread and influence of autocratic regimes, including that of Russia and China," Titus said in a letter with 28 other House Democrats.
Titus is a member of the House Foreign Affairs Committee.
Homeland Security Secretary Alejandro Mayorkas announced on Thursday that the Department of Homeland Security would offer 18 months of temporary protected status (TPS) for Ukrainians in the U.S. A little more than a week ago, Russia launched a full-scale military invasion into Ukraine. The fighting has seen 227 killed and 525 injured, according to recent reports.
Over 1 million Ukrainians have fled to neighboring countries.
The announcement came four days after Rosen and Cortez Masto signed a letter with 36 other senators calling for the White House to ensure Ukrainians in the U.S. are not forced to return to a humanitarian crisis.
Miscellany
Titus wrote to Agriculture Secretary Tom Vilsack Tuesday asking the Department of Agriculture to clarify the rules for college students receiving aid under the Supplemental Nutrition Assistance Program (SNAP).
Titus argued that the pandemic had worsened food insecurity among college students, especially for students of color.
She cites a 2018 Government Accountability Office study that found that "thousands of low-income students who should qualify for SNAP never accessed the benefits, in large part because of the very complex SNAP eligibility rules," the letter said.
For example, low-income students are SNAP-eligible and exempted from requirements that they have a job if enrolled in a community college or in a career-focused, four-year college program likely to result in employability after graduation.
"[W]e strongly urge USDA to use its authority to expeditiously issue guidance that clarifies the student SNAP eligibility rules," the letter concluded.
For a full rundown of the measures the delegates supported or opposed this week, check out The Nevada Independent's congressional vote tracker and other information below.
SEN. CATHERINE CORTEZ MASTO
Legislation co-sponsored:
S.3755 – A bill to amend the Consumer Financial Protection Act of 2010 with respect to arbitration.
S.3721 – A bill to amend the Immigration and Nationality Act to end the immigrant visa backlog, and for other purposes.
SEN. JACKY ROSEN
Legislation sponsored:
S.3734 – A bill to amend title 5, United States Code, to designate Gold Star Families Day as a legal public holiday, and for other purposes.
REP. DINA TITUS
Legislation sponsored:
H.R. 6937 – To amend the Internal Revenue Code of 1986 to increase the information reporting threshold for slot winnings.
Legislation co-sponsored:
H.R. 6938 – To amend the Family and Medical Leave Act to expand employees eligible for leave and employers subject to leave requirements, and for other purposes.
H.R. 6889 – To mend the Federal Credit Union Act to modify the frequency of board of directors meetings, and for other purposes.
H.R. 6878 – To address the health needs of incarcerated women related to pregnancy and childbirth, and for other purposes.
H.R. 6868 – Cybersecurity Grants for Schools Act of 2022
H.R. 6866 – To amend title 46, United States Code, to provide for certain protections against sexual harassment and sexual assault, and for other purposes.
H.R. 6860 – To prohibit discrimination against individuals with disabilities who need long-term services and supports, and for other purposes.
REP. MARK AMODEI
Legislation co-sponsored:
H.R. 6937 – To amend the Internal Revenue Code of 1986 to increase the information reporting threshold for slot winnings.
H.R. 6889 – To mend the Federal Credit Union Act to modify the frequency of board of directors meetings, and for other purposes.
REP. STEVEN HORSFORD
Legislation co-sponsored:
H.R. 6937 – To amend the Internal Revenue Code of 1986 to increase the information reporting threshold for slot winnings.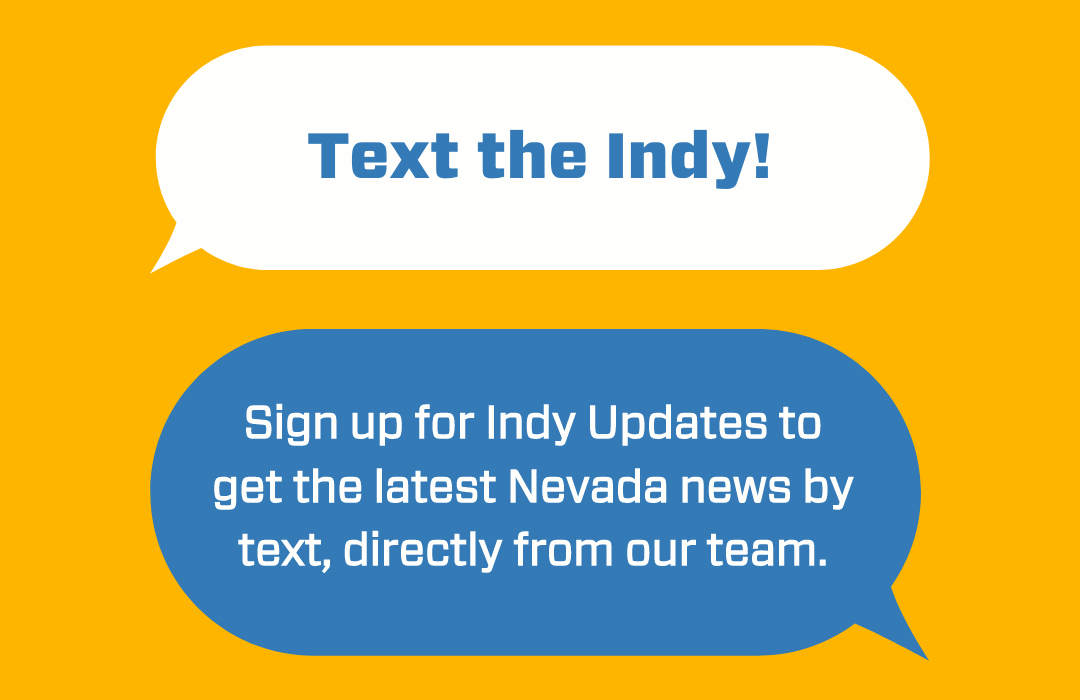 Featured Videos
Comment Policy (updated 4/20/2021): Please keep your comments civil. We reserve the right to delete comments or ban users who engage in personal attacks, use an excess of profanity, make verifiably false statements or are otherwise nasty. Comments that contain links must be approved by admin.